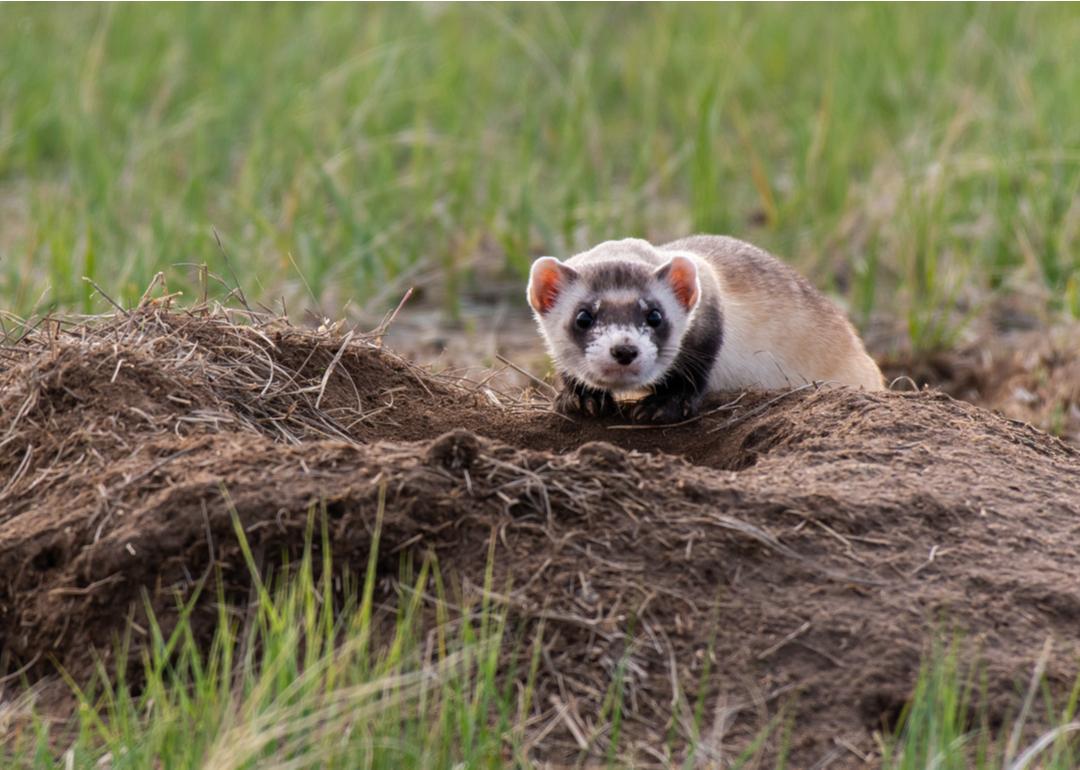 Endangered animals to watch out for in every state
Kerry Hargrove // Shutterstock
Endangered animals to watch out for in every state
Some of the most common threats to the survival of animals across the globe are habitat loss and loss of genetic diversity, according to the IUCN. The reasons for the endangered status of 50 species across the U.S. are as wide-ranging and varied as the shapes, sounds, and colors of the animals themselves. Previous examples of animal endangerment include collisions wiping out many West Indian manatees off the coast of South Carolina, forest logging robbing the ivory-billed woodpecker of much of its habitat in Arkansas, and the extinction of the passenger pigeon unleashing a domino effect on Rhode Island's American burying beetle.
No matter what is causing the decline of each of these 50 species—presented here without ranking, with one per U.S. state—it is undeniable that climate change has played a role. According to the World Wildlife Federation, the Earth is currently warming up more rapidly than any other period in the past 10,000 years, forcing animal species across the globe to scramble to acclimate to erratic and constantly-shifting habitats. According to CBS News, species loss is now occurring at least tens, if not hundreds, of times faster than ever before, with over 500,000 land animals facing extinction before the end of this century.
Stacker consulted the U.S. Fish and Wildlife Service's Environmental Conservation Online System to find endangered animals to watch out for in every state. To identify the animals most threatened, Stacker focused on animals classified as "Critically Endangered" by the International Union for Conservation of Nature except in instances where critically endangered animals were unavailable. New Hampshire and Maine animals are near threatened and not threatened, respectively, due to a limited amount of animals available for those states.
However, there is a silver lining. Since conditions are more desperate now than ever before, calls for action and change are also stronger than they've been in the past. Read on to discover what species to look out for and how to help with conservation efforts.
You may also like: Fastest-warming cities in the U.S.