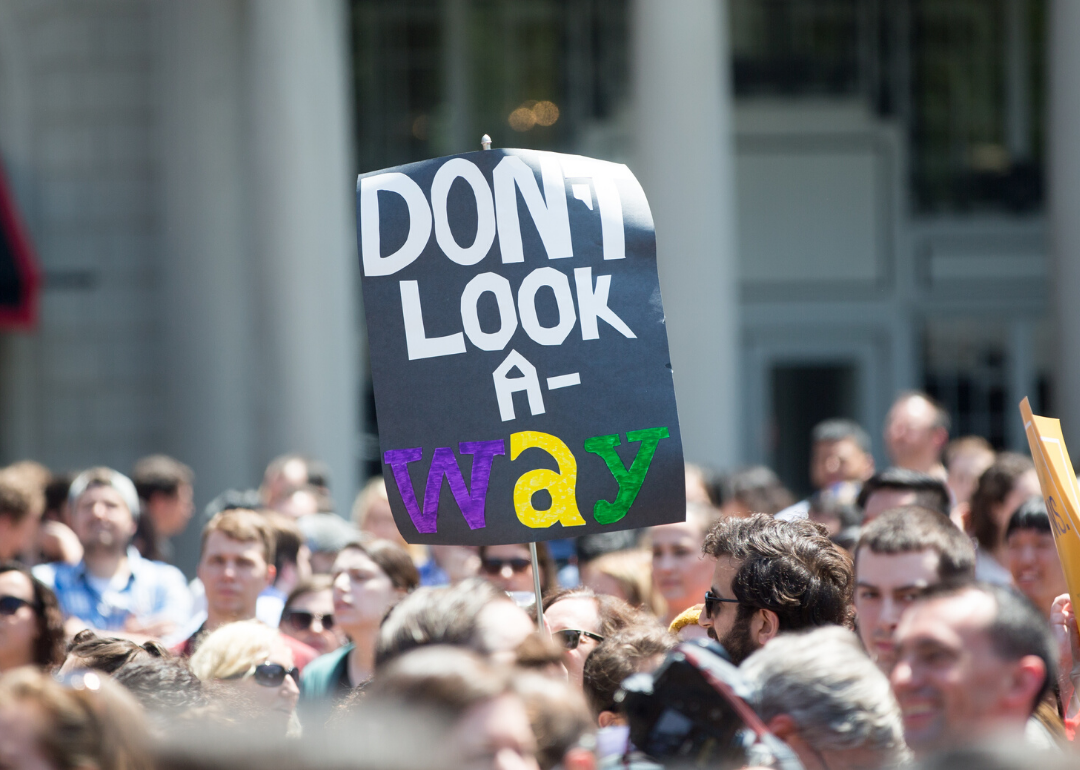 15 corporate boycotts from 2019
Scott Eisen // Getty Images
15 corporate boycotts from 2019
Boycotts hold an honored place in history.
The Montgomery, Alabama, bus boycott—a 13-month campaign that started in 1955 when Rosa Parks refused to move to the back of a segregated bus—fueled the nation's civil rights movement. In the 1960s, a five-year boycott of California grapes organized by Cesar Chavez and the United Farm Workers led to better pay and improved working conditions and union contracts for thousands of agricultural laborers. A global boycott of South Africa, with international sanctions on trade, embargos, and travel bans, spanned decades in the 20th centuryand played an indispensable role in ending the nation's apartheid system of harsh racial segregation.
The word "boycott" has its origins in an Englishman named Captain Charles Boycott, who lived in Ireland in the late 1800s and worked collecting rents for a landlord. One year during a particularly poor harvest, local tenants asked him to lower their rents, and he refused. In response, the tenants organized and ostracized him. Almost no one would speak to him, work for him, or even acknowledge him, and he eventually left. The tactic caught on and soon tenant farmers were using boycotts successfully to improve their circumstances.
Modern-day boycotts use essentially the same strategy of shunning, although these days a campaign calling for consumers to stop buying products or frequent a business can spread online across social media at unprecedented speed. A public relations misstep by a company or an unfortunate turn of phrase by a top official can prompt an avalanche of calls for a boycott within minutes.
Assessing the impact of a boycott is tricky. It may take a toll on a company's sales or stock price, but experts say the most effective result is the difficult-to-measure impact on a company's reputation. Companies like Coors Brewing Co., the target of a boycott for its anti-union policies, and Exxon, boycotted after one of its tankers ran aground in 1989 and caused a huge oil spill, were long colored by public condemnation.
Stacker has compiled a list of the 15 most significant and effective boycotts of 2019, looking at their origins, how they spread, and what impact they made.
You may also like: Billion-dollar companies that didn't exist 10 years ago