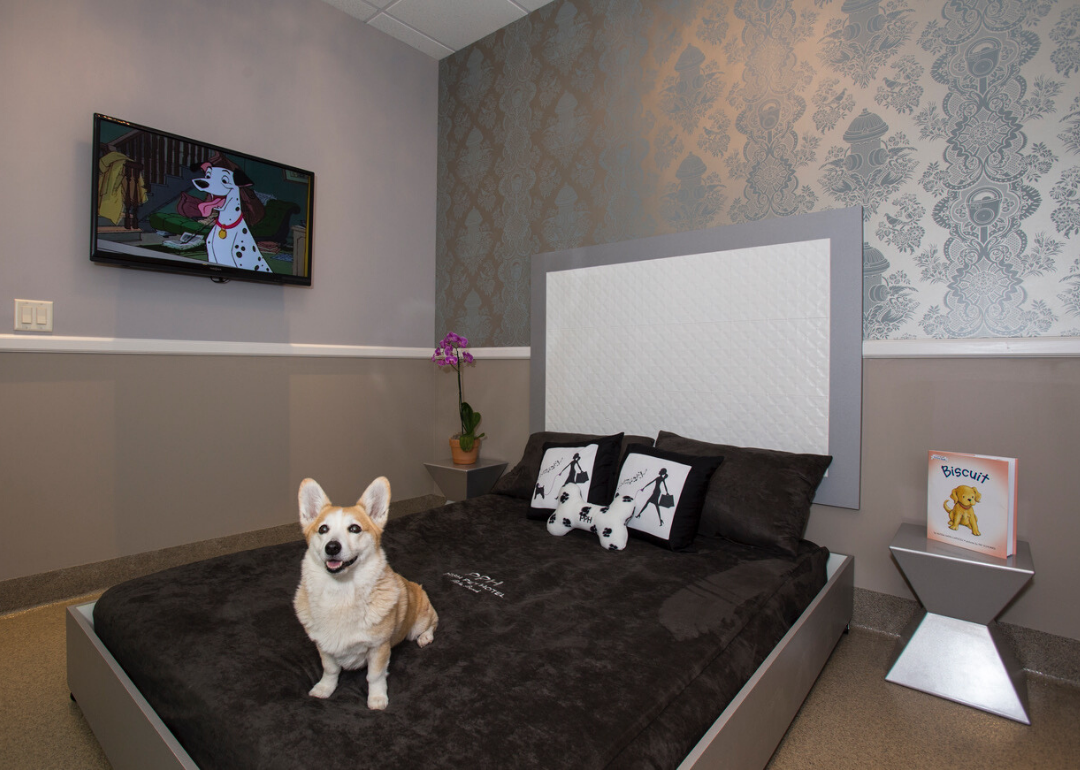 Luxurious spas just for your dog
Courtesy of Posh Pet Hotel
Luxurious spas just for your dog
Americans are obsessed with dogs. We are more likely than any other people on Earth to have dogs as pets and are lavish participants in a $70 billion pet products industry.
Of the estimated 63.4 million people with dogs in the U.S., the average owner spends a modest $73 a year on groomers and grooming supplies, according to the American Pet Products Association's 2019–2020 National Pet Owners Survey. The same survey found that $6.31 billion was spent in 2019 alone on services such as grooming, boarding, training, pet sitting, pet exercise, and pet walking. Average spending on dogs is highest among millennials, who drop about $1,285 a year on their fur babies, according to a 2018 study by TD Ameritrade. And in fact, for people younger than 30, lower income levels don't correlate with a decreased likelihood of purchasing premium dog food.
Of course, averages are just that. To find out what next-level pet care looks like, you have to take a look at the upper echelon. There, you'll find spikes in high-end dog-care services, from holistic care and dog yoga to $1,800 pet cemetery plots. But excess is perhaps most obvious in how we pamper our pets with spas, toys, and specialty grooming services. While most of us think of groomers as providing basic shampoos, trims, brushing, and nail-clipping, dog spas today offer everything from massages and dye jobs to custom fur styles and blueberry facials.
Stacker checked out some of the most luxurious dog spas in the U.S., of which there are many more than we ever expected. The spas aren't restricted to coastal city centers, either; they can be found in virtually every state and are as diverse as their clientele.
Read on to discover which spa will pick your dog up in a Bentley and where you can splurge on a "Don Draper" tie for your best friend.
You may also like: Where every U.S. president went to college