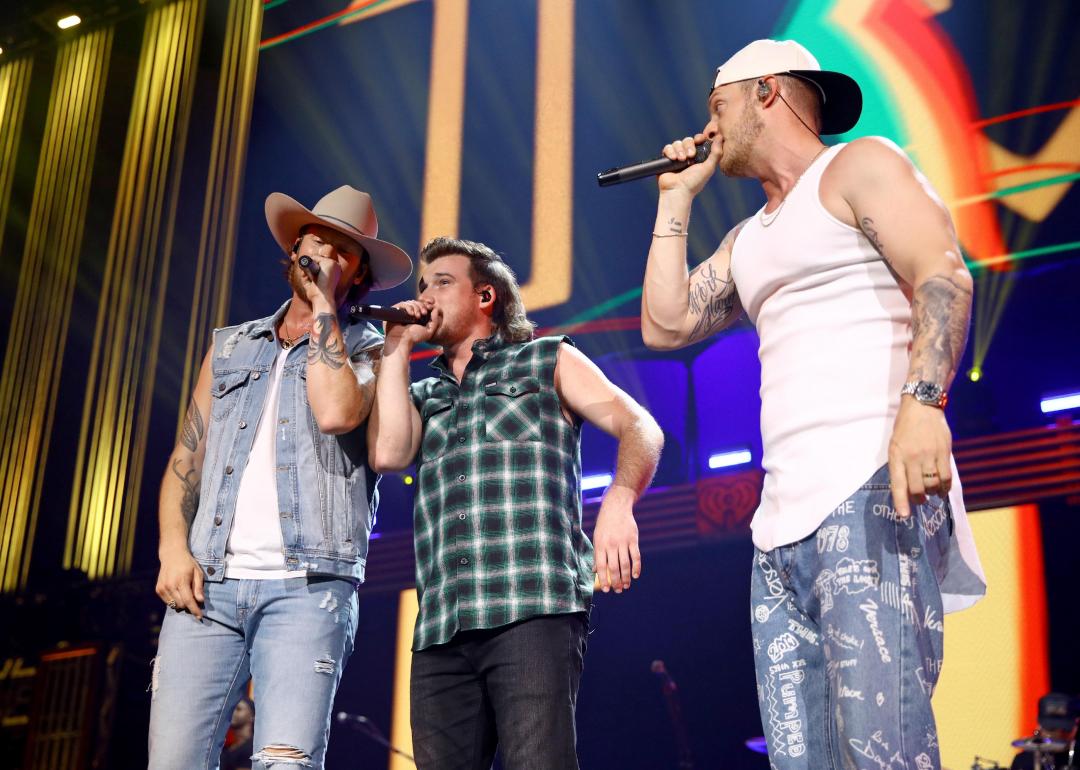 Top country songs of 2019
Rich Fury // Getty Images For iHeartMedia
Top country songs of 2019
The predecessor to rock 'n' roll, country music is definitively American. The banjo—that centerpiece of the genre—is an iteration of the West African lute brought to the United States by slaves, who figured the instruments centrally into the songs they wrote while in bondage. Banjos figured largely in minstrel and blackface performances, which gave rise to hillbilly music, which borrowed heavily from religious hymns and slave spirituals. As time progressed, that hillbilly music grew into what came to be called, simply, country music.
More than any other musical genre, country music speaks to what it means to live in the United States and is often marked by deep and personal feelings of patriotism, Christian religiosity, love, commitment, and honor. As a genre so fastened to American culture and complicated history, country music has also greatly evolved since its beginnings hundreds of years ago.
While the "Grand Ol' Opry Sound" familiar throughout the 20th century is still central to the genre, today there is increased blending with other genres that include trap, pop, hip-hop, and rap at the margins. Since Nelly's collaboration with Tim McGraw for "Over and Over," there has been a marked increase in willingness among country artists for experimentation. This has created a wider spectrum of styles than what one may have expected from the country charts and more room for new fans to find something they like.
The genre has also waned a bit in popularity. Once the most popular genre of music in the nation, country music in 2018 was eclipsed in album consumption by hip-hop, pop, rock, R&B, and Latin music.
Stacker looked at top country charts to determine the 25 top country songs in the United States for 2019. For the forthcoming gallery, Stacker compiled Billboard data on the top country songs of 2019 (data released Dec. 5, 2019). Billboard uses a hybrid formula made up of Nielsen Music sales data, radio data, and streaming data to rank the tracks. While we cited the Billboard Hot 100 in our commentary, our listing relies on Billboard's Year-End Hot Country Songs chart. Tracks published in previous years but released on singles that made the charts this year were considered for this gallery.
Keep reading to learn if your favorite country song from 2019 made the cut.
You may also like: Best 'Simpsons' episodes of all time