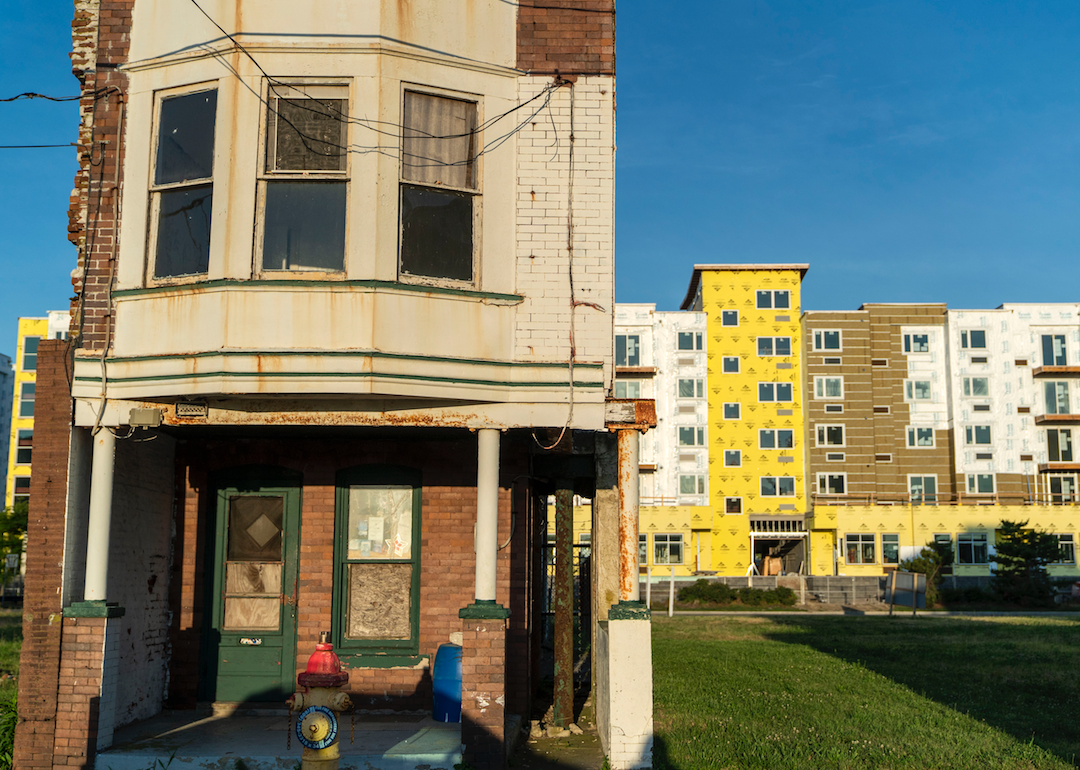 Metros with the most unoccupied homes in America
Jessica Kourkounis // Getty Images
Metros with the most unoccupied homes in America
There are many reasons why a community can wind up with too many houses and not enough people to live in them. Sometimes, it's a simple case of population loss or an economic downturn that leads to a rash of foreclosures. Other times, there are larger forces at work, like developers overbuilding in anticipation of a housing boom that never materializes. No matter the case, a glut of housing inventory can spell bad news for a neighborhood, a town, or an entire metro region—and in the United States, there were 17,019,726 unoccupied homes in 2018.
According to a CityLab report based on a recent study by the Center for Community Progress, a nationwide epidemic of unoccupied homes is "America's other housing crisis." The report cites the "staggering economic and social costs" that mass vacancies tend to create for the communities they affect. It also points out that the 2008 recession sent the number of vacant homes soaring by 26% between 2005 and 2010, from 9.5 million to 12 million. While that number has declined since, the number of vacancies has never returned to the pre-recession lows in the ensuing decade.
In that time, the dynamic has shifted. Vacant homes were long associated with economically distressed urban centers often described with the umbrella term "inner city." Today, however, vacancies are the bane of small towns. In post-recession America, rural areas suffer from vacancy rates that are double those found in metropolitan regions.
Using data from the U.S. Census Bureau 2018 American Community Survey, the most recent data available, Stacker compiled a list of the 50 metro areas with the most unoccupied homes. Metro areas are ranked by the percentage of unoccupied homes out of all the homes in each metro area. Ties were broken by the total number of unoccupied homes in the metro area as a whole and micro areas were not considered for the story—only metro areas in the 50 states. Keep reading to find out about the metros where residents are most likely to live next to an empty house.
You may also like: Most and least educated states in America