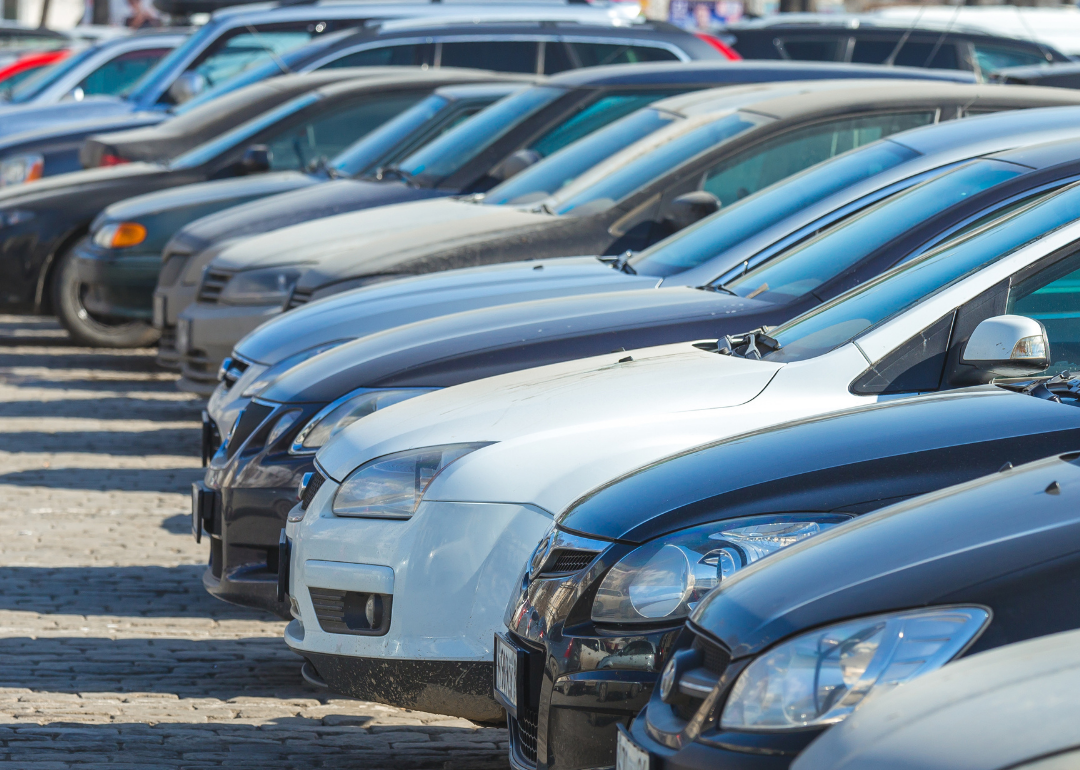 Stacker Studio
5 things to know about the unprecedented used-car market
Fedorovekb // Shutterstock
5 things to know about the unprecedented used-car market
Early in the pandemic, automakers—like many other businesses—were forced to temporarily shut down their plants. This led to a chain reaction of events that culminated in an unprecedented car-buying and selling market. To better understand the current state of the industry, Jerry compiled statistics on new and used auto sales from market experts and government sources.
When automakers paused production on assembly lines, plants held off on buying parts from suppliers. These parts included semiconductor chips, which have important functions from improving engine efficiency to making backup cameras function. Chipmakers responded by rerouting supplies to the electronics industry.
By the summer of 2020, automakers were already feeling the pressure of needing to build new vehicles while lacking a key ingredient to do so. Meanwhile, the drastic shortage of new vehicles created a surge in demand for used cars and sent prices soaring. More than 40 million used vehicles were sold in 2021: an all-time high reflecting a 10% jump from the year before. The supply shortage is expected to last at least into the second half of 2022; Intel's CEO Pat Gelsinger told CNBC in April that he expects the shortage to "drift" into 2024.
Keep reading to learn more about this market shift and how consumer buying behavior has changed.
This story originally appeared on Jerry and was produced and distributed in partnership with Stacker Studio.