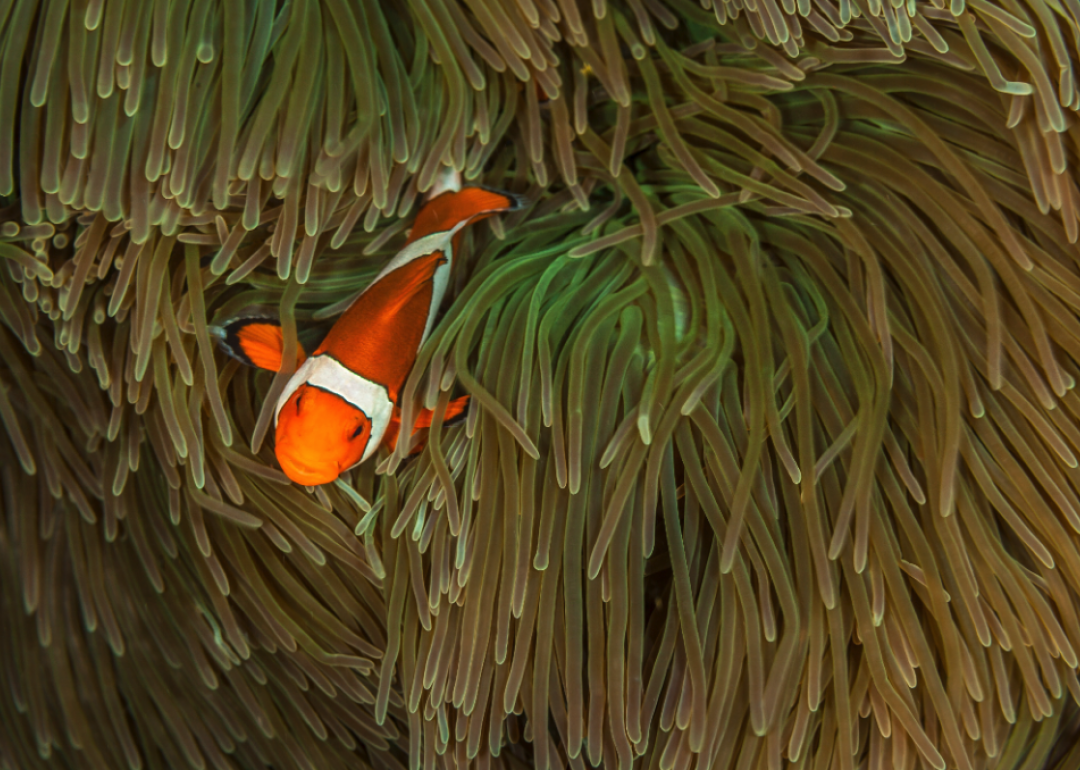 From sloths to clownfish: 20 examples of teamwork across the animal kingdom
John A. Anderson // Shutterstock
From sloths to clownfish: 20 examples of teamwork across the animal kingdom
When Charles Darwin presented the theory of evolution in the late 19th century, other biologists began to idealize the natural world as a realm driven by competition. Every living creature is striving to survive by any means necessary, these scientists thought, and it will happily push out, feed on, or otherwise out-compete any other creature that stands in its way. In actuality—as anyone who's fallen down a "cute animals become friends" YouTube rabbit hole knows—the natural world is far kinder and far more complicated than the basic tenets of evolution would have it seem.
From the biggest whales to the tiniest fungi, living creatures depend upon each other to survive. Sure, one species "depending on" another can often mean that the first species needs to eat the second. But there are also flowering plants depending upon honeybees to spread their seeds, ants depending upon trees to provide homes for their colonies, corals depending upon microscopic algae to give them energy through photosynthesis, and even sea worms depending upon bacteria to help break down the bones of dead animals.
Scientists call a dependent relationship like this mutualism: two or more species that mutually benefit each other. Sometimes these relationships are more like casual friendships, where one species can help each other out occasionally, and other times they're more like intense marriages, where both species need each other to survive. Mutualisms are important to biologists who look to the past and those who look to the future because studying these behavioral interactions can both provide clues as to how species evolved and help conservation researchers understand how to best protect endangered populations.
For this story, Stacker scoured the scientific literature (and surveyed a few of our science communication friends) to compile a list of 20 incredible mutualisms showcasing how different life forms can work together. Read on to learn about friendships from the plains of the Serengeti to the bottom of the ocean.
You may also like: Major cities most at risk of rising sea levels