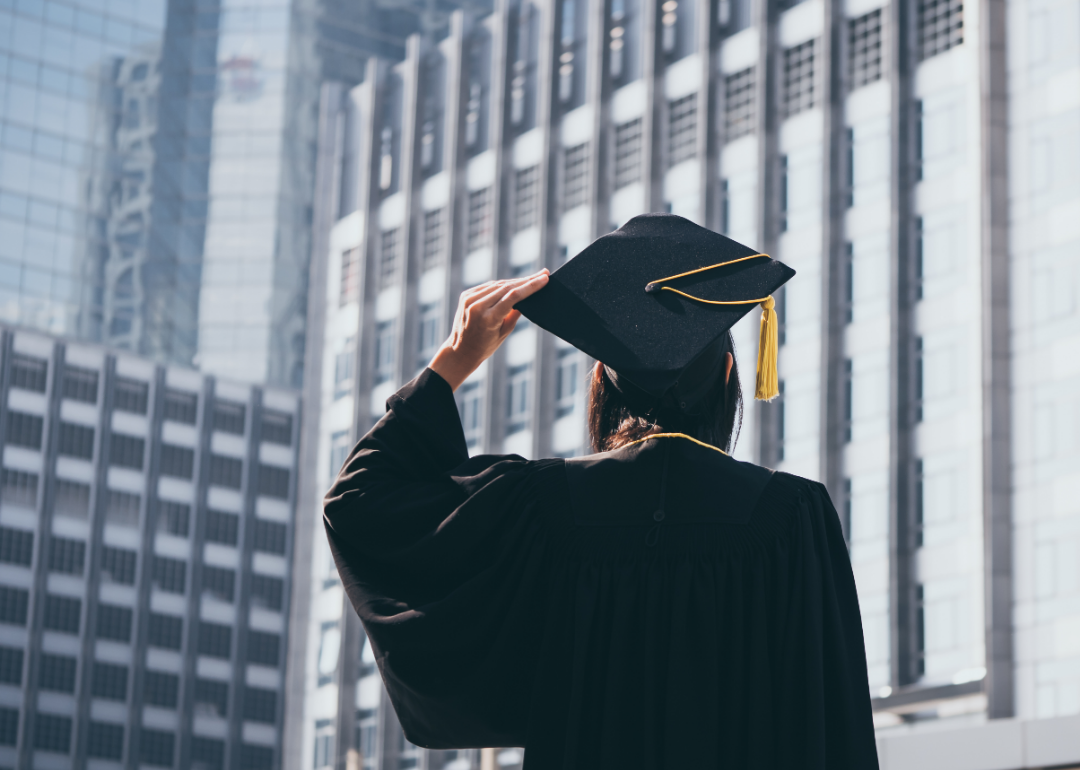 States with the most graduate degree holders
States with the most graduate degree holders
To some college graduates of a certain age, it can seem like everyone eventually goes back to school to get their master's degree in something. The sheer volume of LinkedIn updates and Facebook posts from acquaintances who have been accepted to a new graduate program can make higher education seem commonplace. That may be the case for some social circles, but in reality, the number of Americans with graduate degrees is smaller than some might think. Just 12.6% of Americans 25 or older hold a graduate degree, according to the Census Bureau.
Of course, that percentage varies wildly from state to state. Regions with many prestigious colleges and universities tend to have more graduate degree holders, while it's more common to stop school after your high school diploma in traditionally rural or agrarian communities. To discover which states have the highest number of highly educated residents, Stacker consulted the 2018 American Community Survey from the Census Bureau and compiled a list of states with the most graduate degree holders using the one-year estimates in that data. All 50 states and the District of Columbia were then ranked by the percentage of residents 25 years or older with a graduate or professional degree. The percentage of residents with a bachelor's degree, some college, high school diploma, and less than a high school diploma were also included, as well as the median income level for each degree.
Whether you're gearing up to apply to graduate school or have vowed never to take an aptitude test again, it's eye-opening to see just how widely higher education levels vary across the United States. Keep reading to discover which East Coast state has the highest number of graduate degree holders nationwide and find out where your state falls on the spectrum.
You may also like: How college costs have changed in the last 50 years