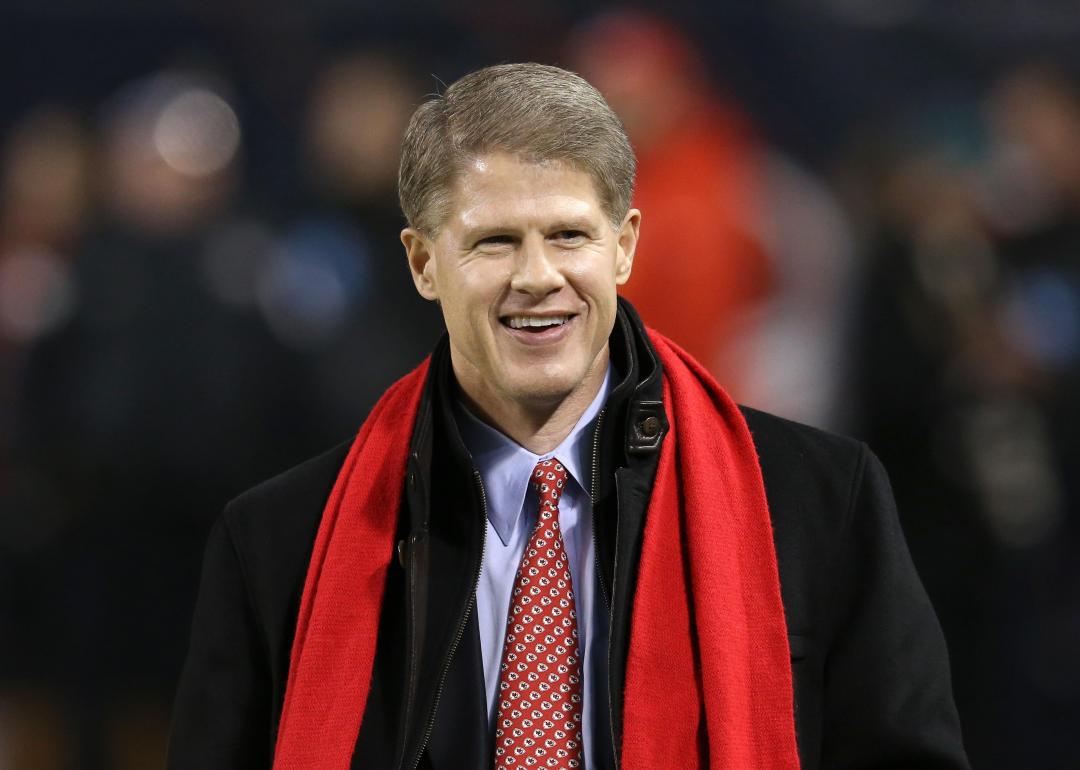 Former jobs of every NFL owner
Dylan Buell // Getty Images
Former jobs of every NFL owner
The chances of playing in the National Football League are crazy low—only 1.6% of all NCAA football players will make it to the pros—and becoming an owner is no easy achievement either.
Some lucky owners enter the exclusive club of 32 through inheritance, while others come calling with suitcases full of cash, a smile, and fingers crossed the other owners will give them the nod. Those who make it in are likely to line their pockets even more: The average NFL team value increased by 11% to $2.86 billion in 2018, according to Forbes.
But what did NFL owners do before they reached such rarified air and did they ever slog away like the majority of sports fans who fill their stadiums? (You know, the ones who are 100% sure they would do a better job if they were in charge of team decisions?) Stacker scoured the web for biographies of owners and interviews straight from the source to find out.
Turns out a handful of owners worked in a family business. Sometimes, that business was a professional football franchise, and they moved up the ranks.
Real estate, law, finance, film production, and oil exploration have been wealth producers for some on the list, and there are entrepreneurs in the bunch, too.
Some owners toiled at least a little of their lives at ordinary workplaces. You could have asked one to help you find a book, for instance, and bought gas from another. You might have even glimpsed a future owner hard at work washing dishes.
Maybe you have more in common with a front-office bigwig than you think. Read on to learn how many of today's NFL owners have spent their working days.
You may also like: Biggest blowout wins in golf major history