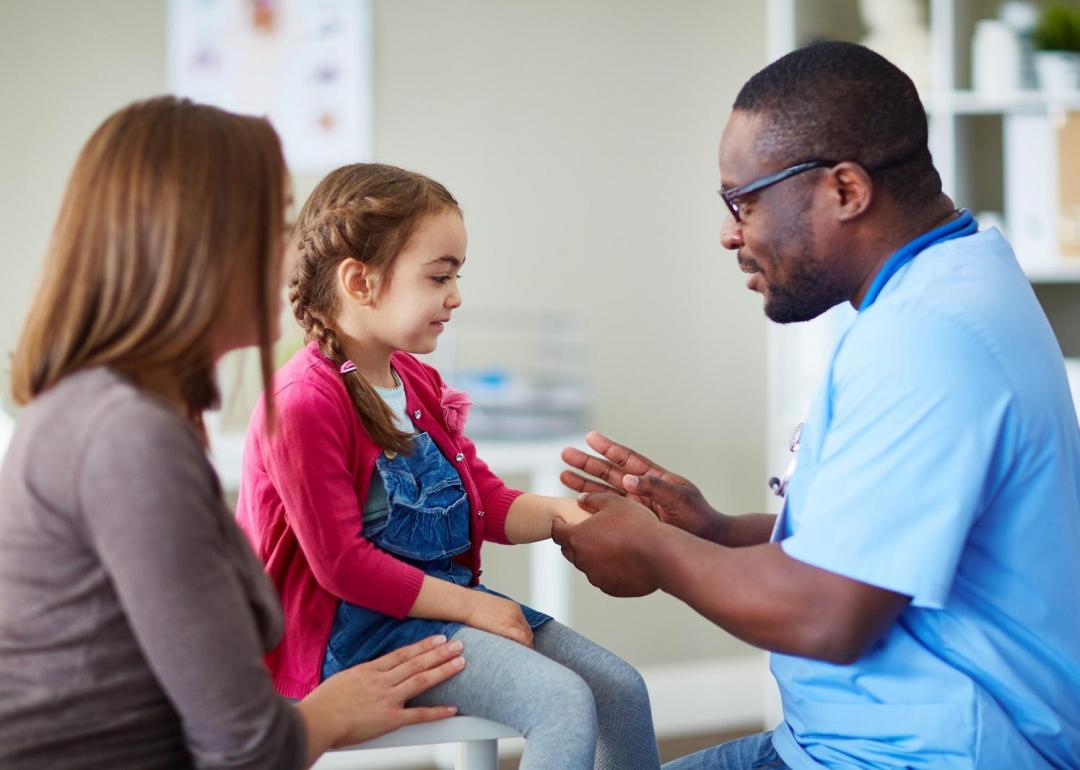 Highest-paid jobs in health care
Highest paid jobs in health care
When people think of medical professions, they likely think first of doctors, wearing a white lab coat and carrying a chart with a stethoscope around their neck. But when it comes to working in the sprawling and diverse field of health care, there's a wide range of jobs, from nutritionists to physical therapists to specialists.
And with that range comes a wide range of pay. Although health care is a hot field, salaries vary widely. The employment of health-care occupations is projected to grow by 14% from 2018 to 2028, adding about 1.9 million new jobs, according to the BLS Occupational Outlook Handbook. Health care occupations are estimated to add more jobs than any of the other occupational groups.
This projected growth is mainly due to an aging population, leading to higher demand for health-care services. Stacker used BLS employment data to calculate which occupations in health care fields pay the most. The jobs are ranked by the mean annual salary and include jobs that the BLS categorizes as major, minor, or broad. Occupations with "all other" in the name were omitted from the list, as these are aggregates of several jobs, and the wage data is not accurate to one specific occupation. The BLS notes that hourly wages are not included for some positions that do not generally work year-round or have hourly wages of over $100. The data, from March 2019, was last updated March 2020. Information on medical records and health information technicians, as well as respiratory therapy technicians, still comes from 2018 data.
Click through for a look at the best-paid jobs in health care.
You may also like: The least educated county in every state