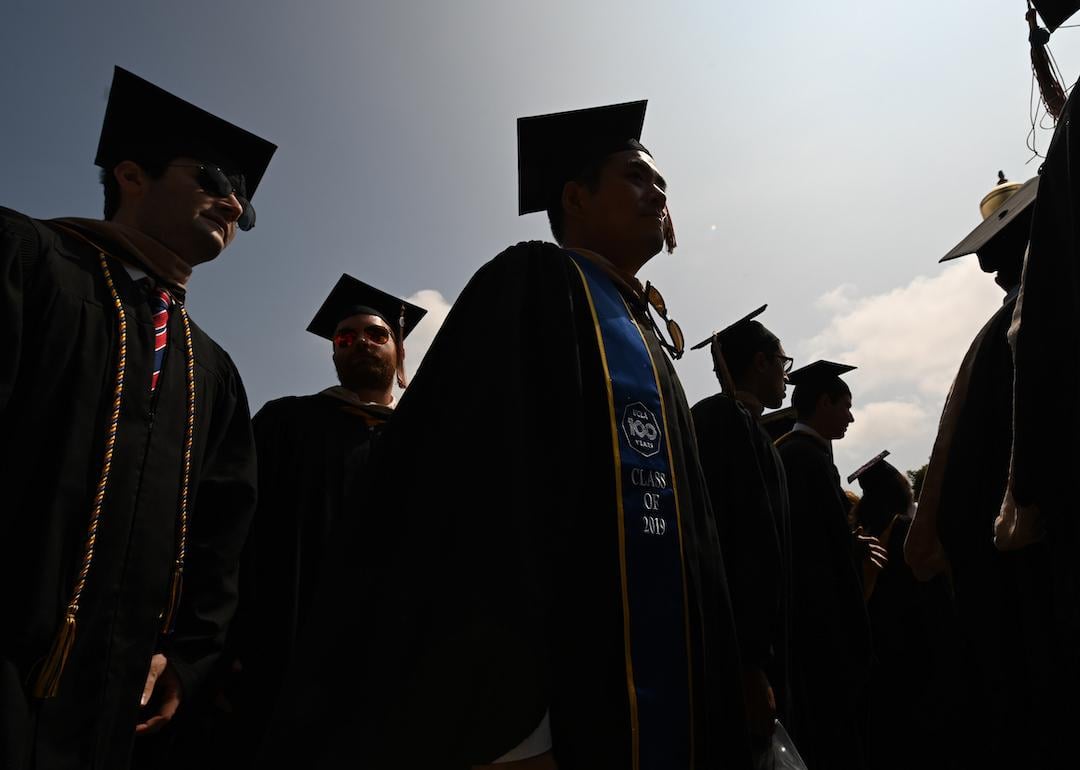 4 charts that show what Biden's student loan forgiveness means for America
4 charts that show what Biden's student loan forgiveness means for America
Like crumbling infrastructure or rising gas prices, student loan forgiveness is one of those far-reaching political issues that affect a huge swath of Americans. Close to 1 in 5 Americans have student loans. That's some 45 million people with a combined $1.75 trillion in student loan debt.
The Biden administration's forgiveness plan is expected to have far-reaching impact. It will relieve $10,000 in loan debt per federal borrower with an individual income under $125,000 and a household income under $250,000; it will provide $20,000 in relief for borrowers that attended college on income-based Pell Grants. 
The announcement is welcomed news for many borrowers as the CARES Act—which paused student loan repayments for most people with federal debt—was set to expire on August 31, 2022. In addition to the debt relief, the administration's plan extends that deadline to Dec. 31, 2022. 
The plan is a long time coming: President Biden first promised to forgive at least $10,000 in student loan debt on the campaign trail in early 2020 and made the same promise after he won the election in November 2020. 
Stacker compiled data from the College Board, the Office of Federal Financial Aid, the National Center for Education Statistics, and the Urban Institute to visualize how student debt has grown over the past 50 years and what $10,000 of loan forgiveness could mean for borrowers.
You may also like: 2-year degrees that go on to earn the least money