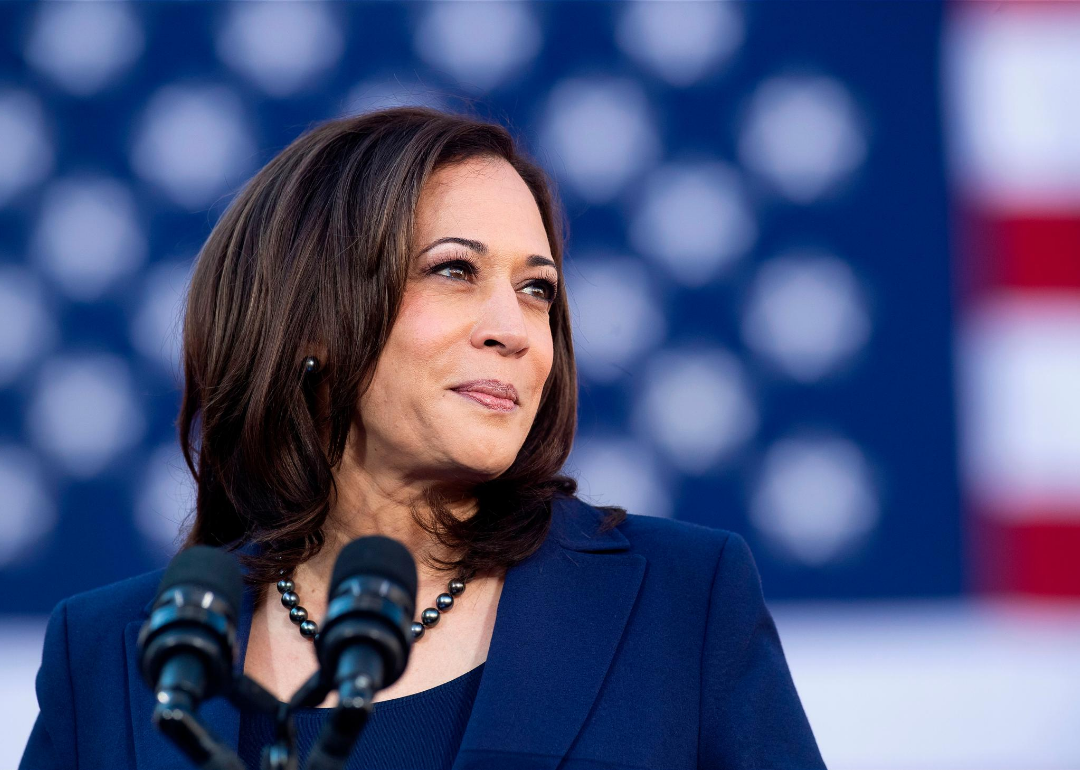 Kamala Harris and other women politicians who broke barriers
NOAH BERGER/AFP via Getty Images
Kamala Harris and other women politicians who broke barriers
Politics is an umbrella term for a set of systems structured to master decision-making on behalf of an entire country or specific entity. Over the years, many politicians have aspired to overcome colossal hurdles and break barriers; women politicians, in particular, have faced an arduous battle.
Stacker looked through history books, transcripts on women leaders, and news archives to gather a list of 29 women whose intricate paths paved the way for reform and more privileges most contemporary women benefit from today.
Whether domestically or abroad, women in politics have come to prove their roles are pivotal for equality and social justice in their wider communities. Their cumulative fight for human rights and democracy, however, was not often celebrated by the other half of society. But if history tells us anything, it's that women did not break the glass ceiling by following legal and moral codes outlined solely by men. The most recent example of women breaking barriers is Sen. Kamala Harris being selected as Joe Biden's running mate for the 2020 general election. In doing so, she became both the first Black and the first South Asian woman to be a vice presidential pick for a major political party. Harris is slated to debate Vice President Mike Pence on Oct. 7 in Salt Lake City, Utah.
Late American politician and trailblazer Shirley Chisholm echoed the above sentiment best by saying, "If they don't give you a seat at the table, bring a folding chair." Following that way of thinking, countless women managed to make their marks on history in spite of American culture favoring men and their contributions.
You may also like: Milestones in women's history from the year you were born