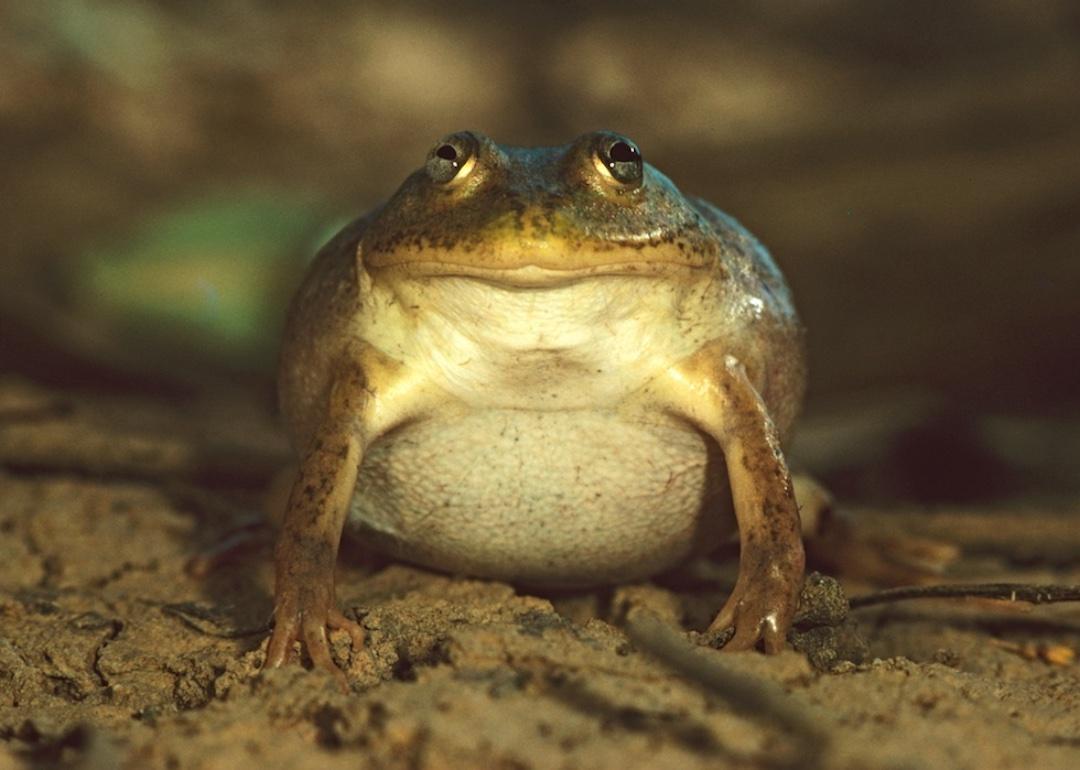 30 animals thriving in extreme environments
Auscape/Universal Images Group // Getty Images
30 animals thriving in extreme environments
Life on Earth is amazingly adaptable and includes some animals that survive and thrive even in the harshest conditions. These animals are masters of the extreme, almost shrugging off the notion that life requires a planet in the "Goldilocks Zone", where it's not too hot, not too cold.
Stacker consulted a variety of scientific publications and science communication sites, such as National Geographic and the Global Biodiversity Information Facility (GBIF), to compile a list of 30 animals that live in extreme environments around the world, and searched articles and scientific papers to find ways these animals are adapted to a wide range of challenging conditions.
Some of these animals are found in water so hot it would scald Goldilocks—or you or me. Others frequent deserts where they can drink only rarely, perhaps digging down to find water below the surface, or collecting water from the air. The living may seem easy in freshwater ponds and swamps. Yet if these are in normally arid areas, they will evaporate in the dry season, leaving mud baking beneath the hot sun. For a fish and a toad, the answer involves disappearing beneath the ground, and waiting months (or sometimes years) until the rains return.
To air-breathing spiders, the underwater realm is an extreme environment—yet one resourceful spider evolved to live there by creating its own air chambers. Especially in the Northern Hemisphere, the coming of winter heralds bitter cold that brings snow and ice, along with minimal hours of daylight. For many millions of birds that breed during summer months, this is also time to fly south to the tropics or other, far-flung parts of the Southern Hemisphere. But the world population of one sea duck, spectacled eider, spends winter on open areas between pack ice in the Bering Sea.
The Arctic winter is even more challenging for animals that can't fly. Caribou migrate only modest distances, and polar bears carry on hunting with dense fur and other adaptations safeguarding them against the cold. While there are animals that hibernate in cozy places, the Siberian salamander is among creatures that can freeze solid and thaw out, ready to breed in the spring.
Though the vast majority of life on Earth depends on photosynthesis powered by sunlight, deep in the oceans there are communities of creatures relying on the heat and chemicals of super-heated emissions from submarine vents. Rocks below ground may also host tiny life forms, like worms that hunt bacteria within damp crevices.
Not all masters of the extreme are so remote from us. Indeed, two are more likely to be found in human homes than in the wild, partly thanks to an ability to quickly evolve resistance to the chemical weapons we spray at them. Keep reading to discover one of the ultimate masters of the extreme which can even survive trips through the vacuum of space.
You may also like: Popular fashion trends the year you were born