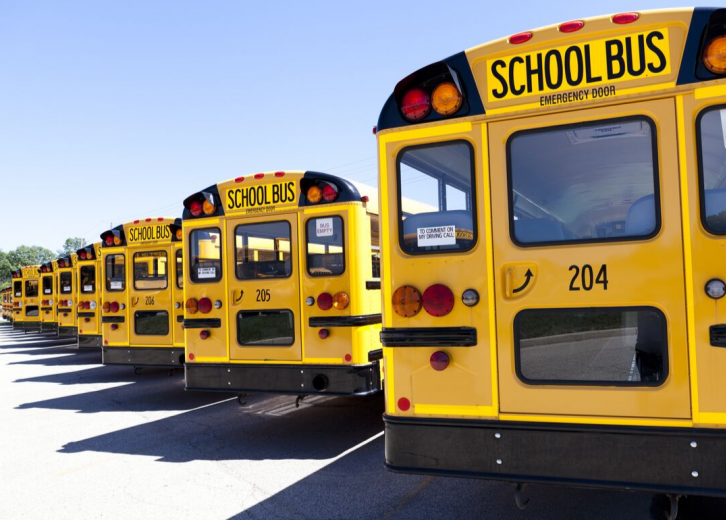 The best school district in every state
School districts throughout the United States are working to determine how to safely reopen schools in the fall against a backdrop of surging COVID-19 cases in many regions. Districts are faced with decisions between offering a hybrid of in-person and online classes, online-only learning, or bringing students back for in-person classroom learning.
Between parental politics, after-school programs, and PTA meetings, navigating school districts can be hard—and choosing the district that is best for your child is even harder. Various districts prioritize funding for different programs, and some have more of a knack for hiring and retaining nurturing teachers. For some districts, it seems to be a numbers game without any thought regarding the learning environment. Other districts encourage kids to explore passions and make friends but are lagging academically. A top school district isn't just one or the other; it's a combination of the two.
With kids spending the majority of their waking hours in the classroom (or virtual classroom) and oftentimes participating in a variety of extracurricular activities, it's vital for parents to be aware of the type of environment children will be in because of how it may affect them.
Stacker analyzed extensive data from Niche to calculate the best school district in every state. Niche rankings rely on statistics from the U.S. Department of Education, SAT/ACT scores, college readiness, teacher quality, and graduation rates. Read on to see how your district stacks up.
You may also like: Metros with the most highly ranked public high schools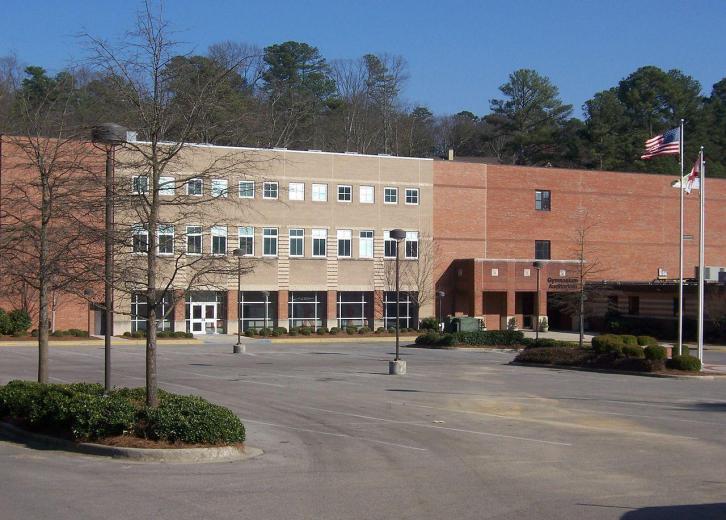 Alabama: Mountain Brook City Schools
- Location: Mountain Brook, AL
- Number of schools: 6
- Students: 4,363
- Reading proficient: 84%
- Math proficient: 89%
- Graduation rate: 97%
- Student teacher ratio: 14:1
- Average teacher salary: $65,452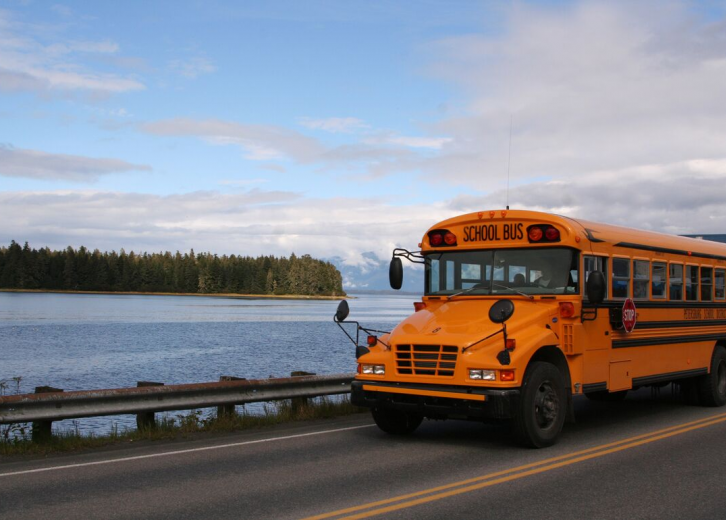 Alaska: Skagway School District
- Location: Skagway, AK
- Number of schools: 1
- Students: 138
- Reading proficient: 87%
- Math proficient: 82%
- Graduation rate: data not available
- Student teacher ratio: 10:1
- Average teacher salary: data not available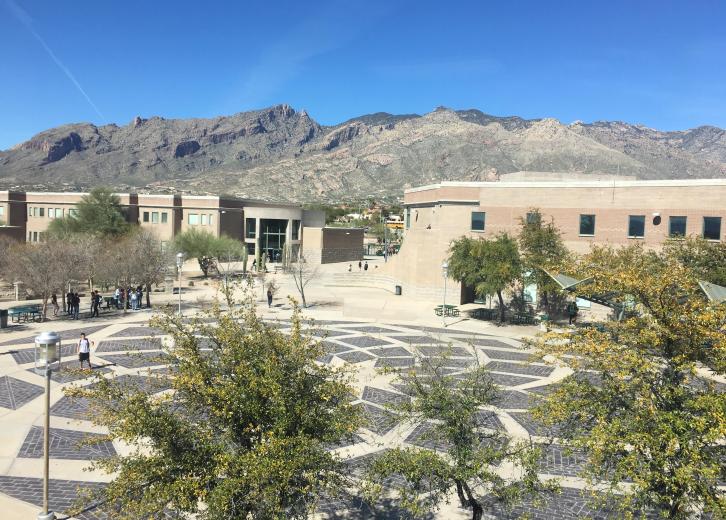 Arizona: Catalina Foothills Unified School District
- Location: Tucson, AZ
- Number of schools: 8
- Students: 5,292
- Reading proficient: 70%
- Math proficient: 69%
- Graduation rate: 98%
- Student teacher ratio: 20:1
- Average teacher salary: $45,311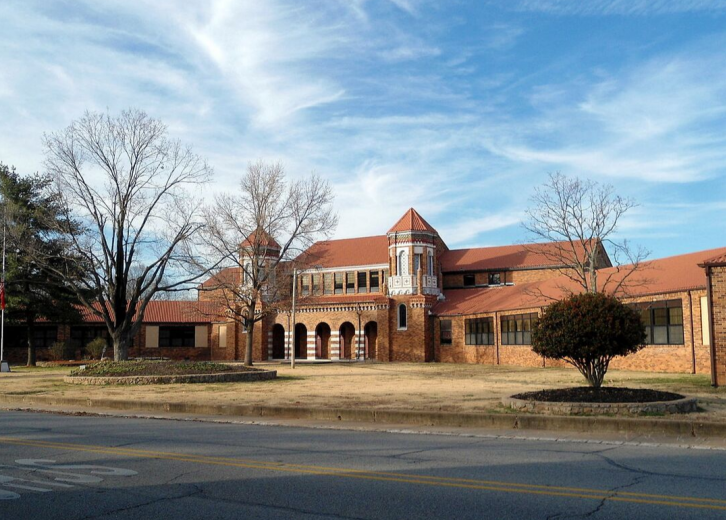 Arkansas: Bentonville Public Schools
- Location: Bentonville, AR
- Number of schools: 21
- Students: 16,870
- Reading proficient: 64%
- Math proficient: 66%
- Graduation rate: 94%
- Student teacher ratio: 15:1
- Average teacher salary: $53,408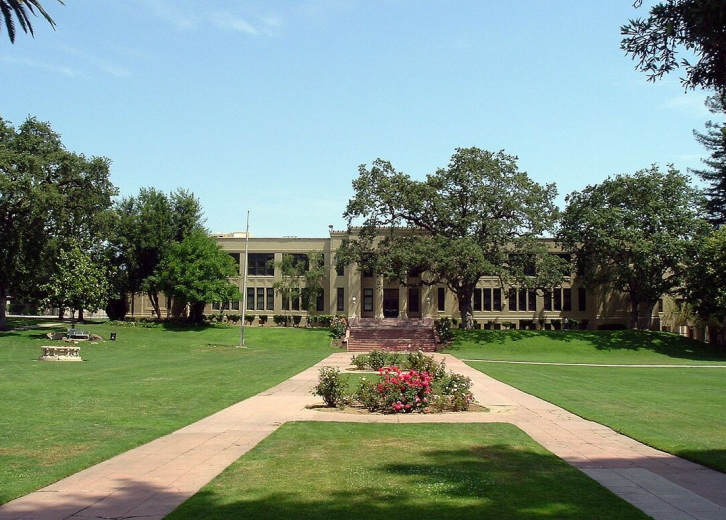 California: Los Gatos-Saratoga Joint Union High School District
- Location: Los Gatos, CA
- Number of schools: 2
- Students: 3,425
- Reading proficient: 84%
- Math proficient: 74%
- Graduation rate: 97%
- Student teacher ratio: 21:1
- Average teacher salary: $109,507
You may also like: The most conservative public colleges in America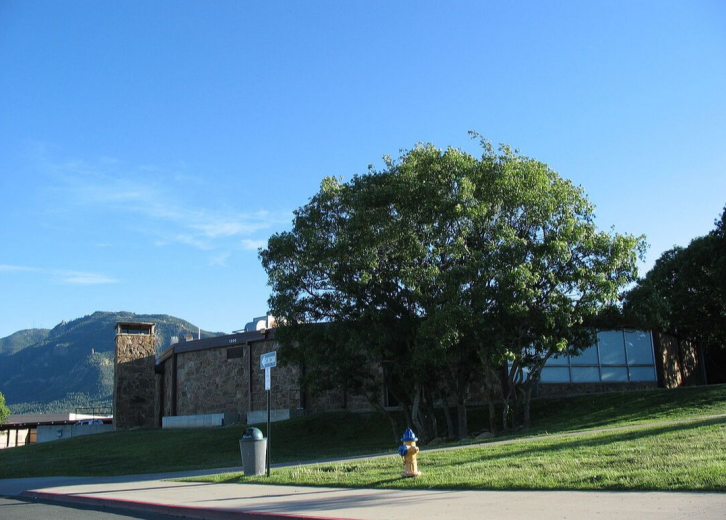 Colorado: Cheyenne Mountain School District No. 12
- Location: Colorado Springs, CO
- Number of schools: 11
- Students: 5,220
- Reading proficient: 69%
- Math proficient: 62%
- Graduation rate: 95%
- Student teacher ratio: 15:1
- Average teacher salary: $49,119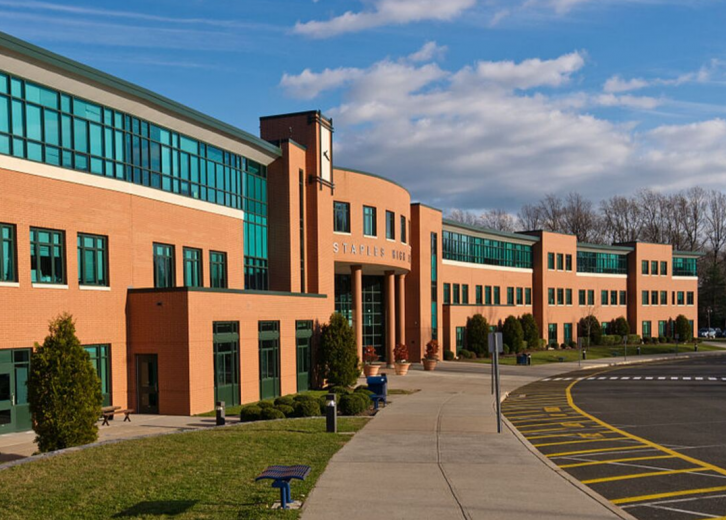 Connecticut: Westport School District
- Location: Westport, CT
- Number of schools: 8
- Students: 5,570
- Reading proficient: 85%
- Math proficient: 81%
- Graduation rate: 99%
- Student teacher ratio: 11:1
- Average teacher salary: $78,283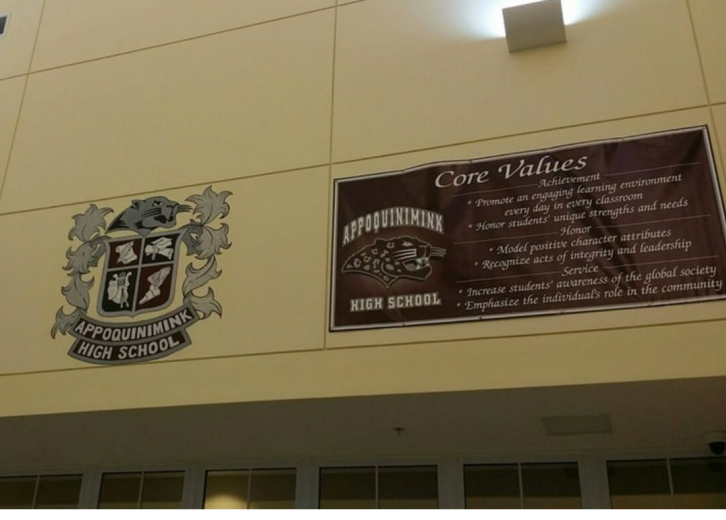 Delaware: Appoquinimink School District
- Location: Odessa, DE
- Number of schools: 16
- Students: 10,882
- Reading proficient: 68%
- Math proficient: 53%
- Graduation rate: 95%
- Student teacher ratio: 16:1
- Average teacher salary: $64,540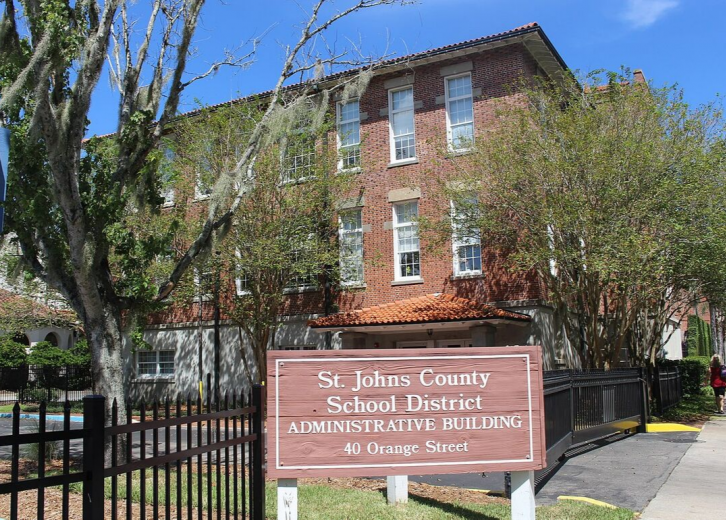 Florida: St. Johns County School District
- Location: St Augustine, FL
- Number of schools: 49
- Students: 40,189
- Reading proficient: 74%
- Math proficient: 79%
- Graduation rate: 93%
- Student teacher ratio: 14:1
- Average teacher salary: $40,715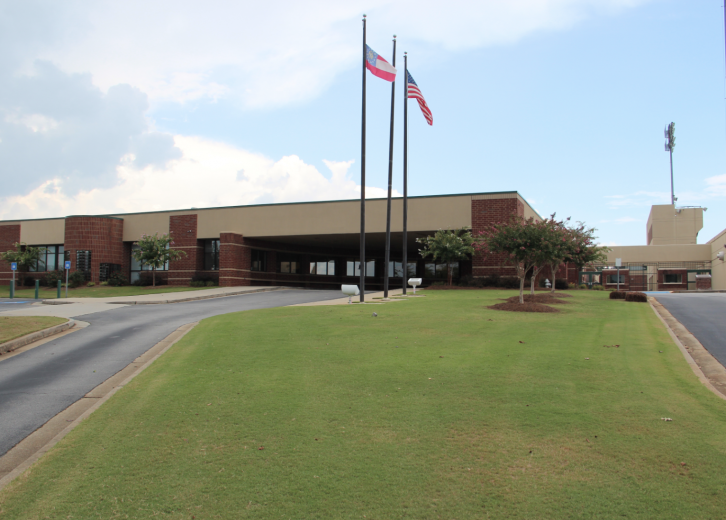 Georgia: Buford City Schools
- Location: Buford, GA
- Number of schools: 4
- Students: 4,808
- Reading proficient: 65%
- Math proficient: 75%
- Graduation rate: 93%
- Student teacher ratio: 16:1
- Average teacher salary: $62,865
You may also like: 50 best colleges on the West Coast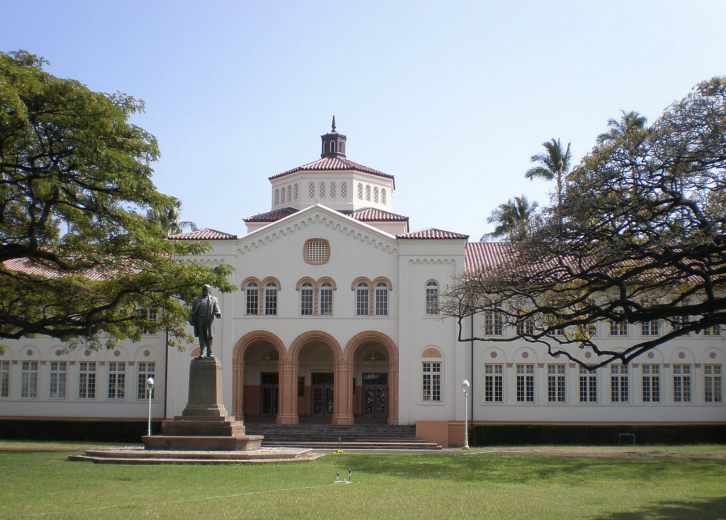 Hawaii: Hawaii Department of Education
- Location: Honolulu, HI
- Number of schools: 292
- Students: 180,837
- Reading proficient: 54%
- Math proficient: 42%
- Graduation rate: 84%
- Student teacher ratio: 15:1
- Average teacher salary: $64,871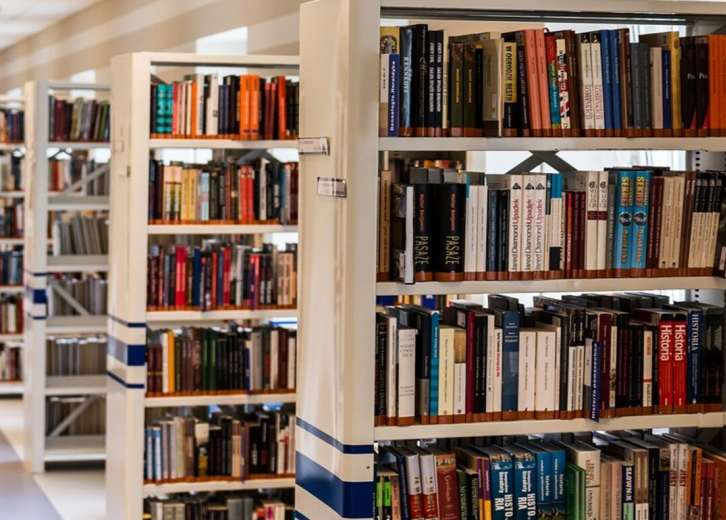 Idaho: McCall-Donnelly School District
- Location: Mccall, ID
- Number of schools: 5
- Students: 1,185
- Reading proficient: 76%
- Math proficient: 64%
- Graduation rate: 92%
- Student teacher ratio: 15:1
- Average teacher salary: $63,957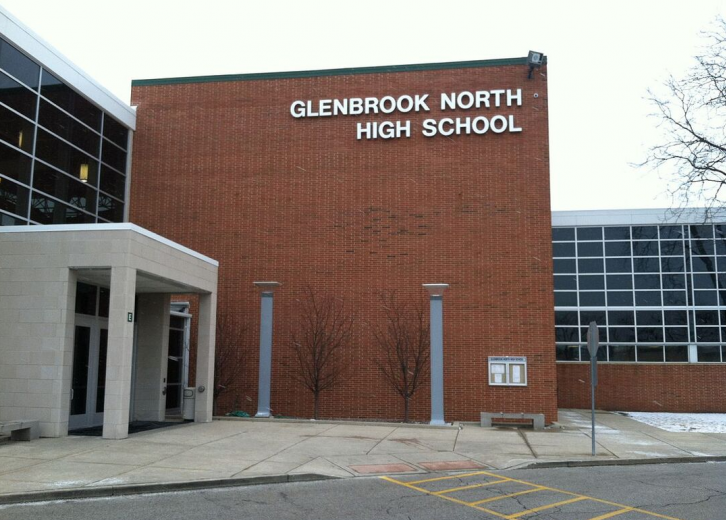 Illinois: Glenbrook High Schools District 225
- Location: Glenview, IL
- Number of schools: 4
- Students: 5,140
- Reading proficient: 70%
- Math proficient: 69%
- Graduation rate: 97%
- Student teacher ratio: 17:1
- Average teacher salary: $103,463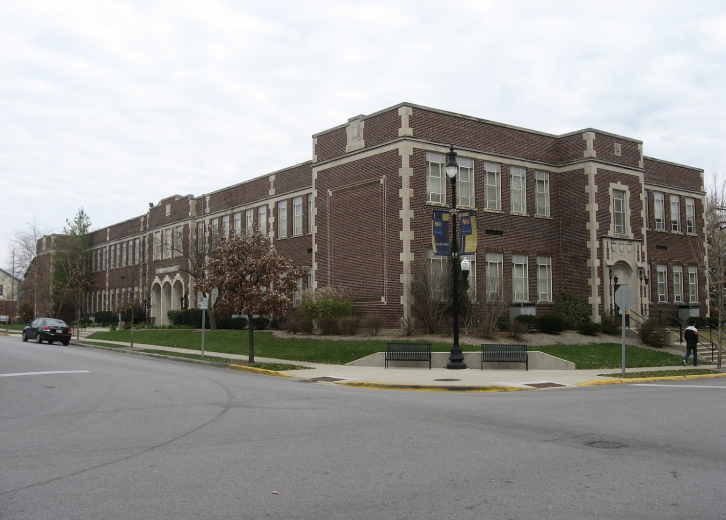 Indiana: West Lafayette Community School Corporation
- Location: West Lafayette, IN
- Number of schools: 3
- Students: 2,376
- Reading proficient: 84%
- Math proficient: 80%
- Graduation rate: 95%
- Student teacher ratio: 17:1
- Average teacher salary: data not available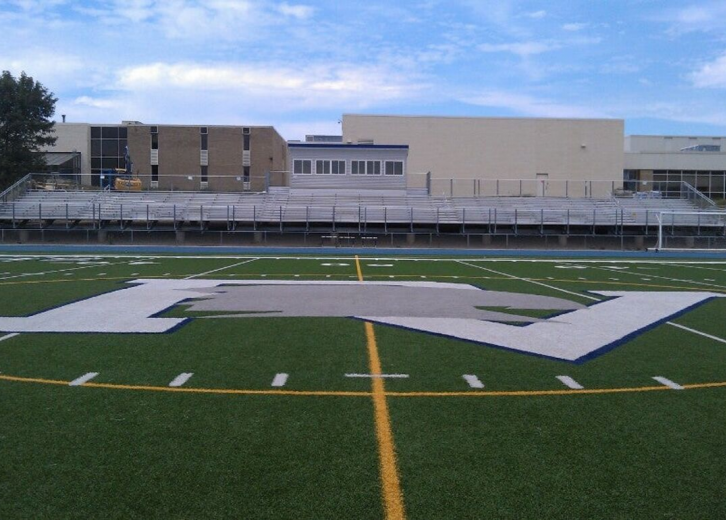 Iowa: Pleasant Valley Community School District
- Location: Bettendorf, IA
- Number of schools: 7
- Students: 5,050
- Reading proficient: 90%
- Math proficient: 93%
- Graduation rate: 98%
- Student teacher ratio: 17:1
- Average teacher salary: $62,711
You may also like: What American education was like 100 years ago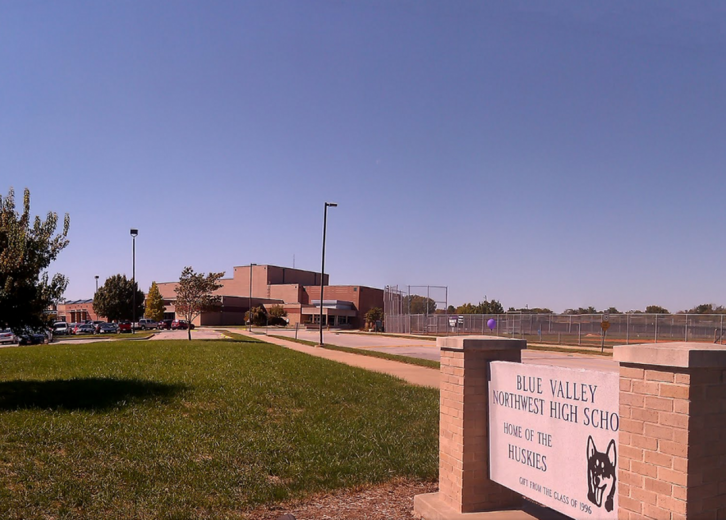 Kansas: Blue Valley Unified School District (Overland Park)
- Location: Overland Park, KS
- Number of schools: 35
- Students: 22,717
- Reading proficient: 63%
- Math proficient: 57%
- Graduation rate: 97%
- Student teacher ratio: 14:1
- Average teacher salary: $52,026
Kentucky: Fort Thomas Independent Schools
- Location: Fort Thomas, KY
- Number of schools: 5
- Students: 3,128
- Reading proficient: 79%
- Math proficient: 76%
- Graduation rate: 96%
- Student teacher ratio: 18:1
- Average teacher salary: $61,062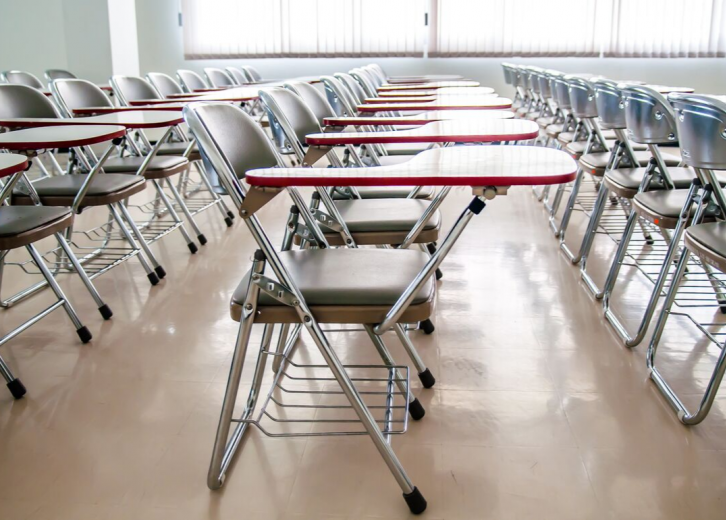 Louisiana: Zachary Community Public Schools
- Location: Zachary, LA
- Number of schools: 7
- Students: 5,519
- Reading proficient: 84%
- Math proficient: 83%
- Graduation rate: 93%
- Student teacher ratio: 18:1
- Average teacher salary: $63,115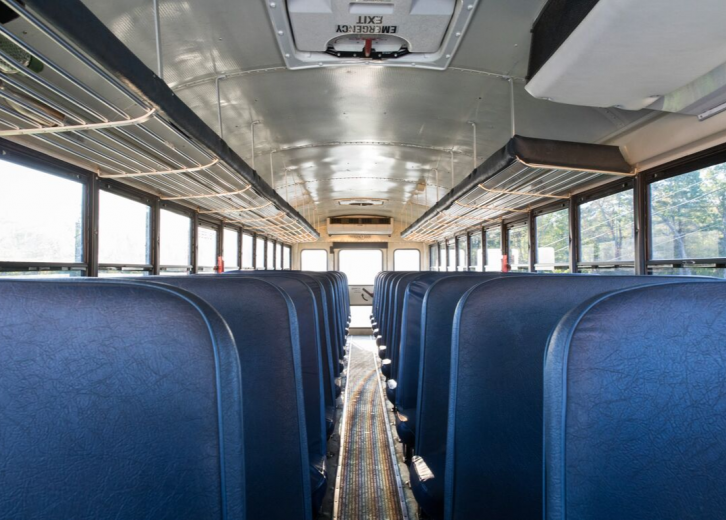 Maine: Yarmouth Schools
- Location: Yarmouth, ME
- Number of schools: 4
- Students: 1,629
- Reading proficient: 77%
- Math proficient: 70%
- Graduation rate: 95%
- Student teacher ratio: 14:1
- Average teacher salary: $76,051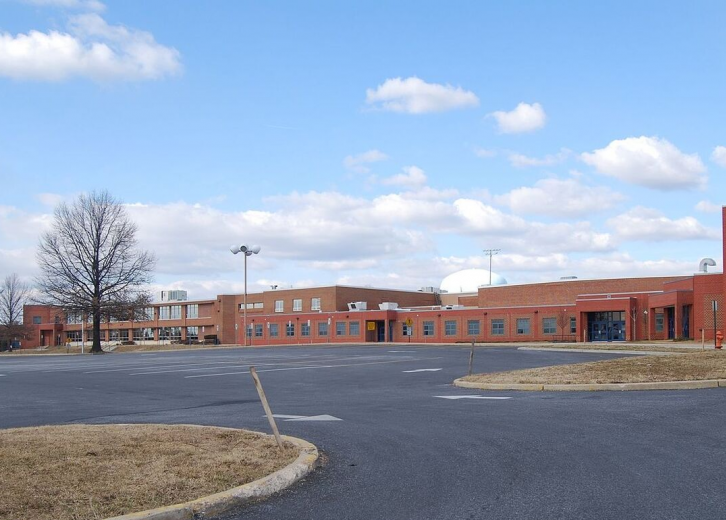 Maryland: Howard County Public Schools
- Location: Ellicott City, MD
- Number of schools: 76
- Students: 56,784
- Reading proficient: 55%
- Math proficient: 59%
- Graduation rate: 92%
- Student teacher ratio: 13:1
- Average teacher salary: $75,357
You may also like: The least educated county in every state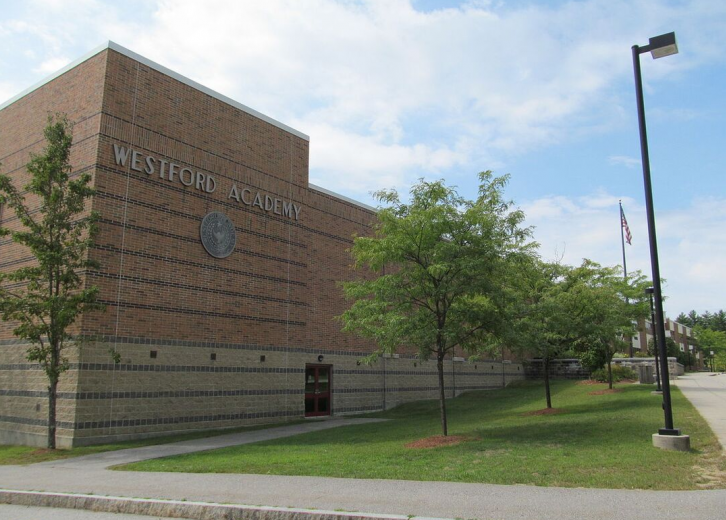 Massachusetts: Westford Public Schools
- Location: Westford, MA
- Number of schools: 10
- Students: 5,074
- Reading proficient: 78%
- Math proficient: 80%
- Graduation rate: 98%
- Student teacher ratio: 15:1
- Average teacher salary: $81,436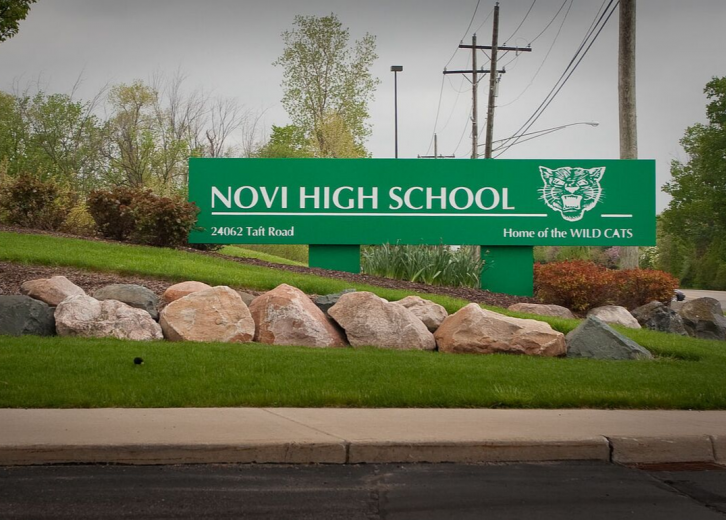 Michigan: Novi Community School District
- Location: Novi, MI
- Number of schools: 12
- Students: 6,594
- Reading proficient: 58%
- Math proficient: 65%
- Graduation rate: 95%
- Student teacher ratio: 16:1
- Average teacher salary: $64,153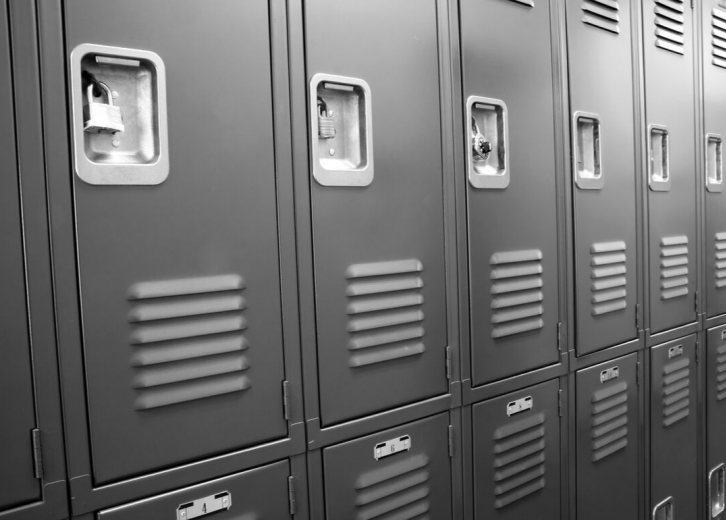 Minnesota: Minnetonka Public School District
- Location: Minnetonka, MN
- Number of schools: 12
- Students: 10,853
- Reading proficient: 82%
- Math proficient: 81%
- Graduation rate: 97%
- Student teacher ratio: 16:1
- Average teacher salary: $70,887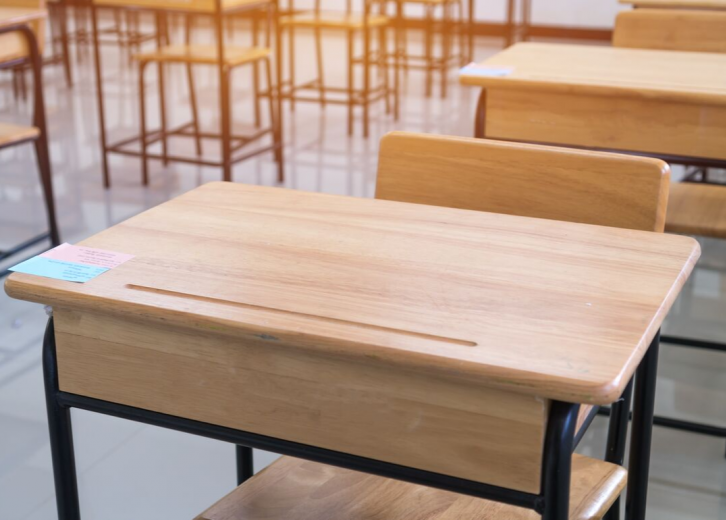 Mississippi: Petal School District
- Location: Petal, MS
- Number of schools: 5
- Students: 4,068
- Reading proficient: 62%
- Math proficient: 74%
- Graduation rate: 88%
- Student teacher ratio: 15:1
- Average teacher salary: $45,799
Missouri: Kirkwood School District
- Location: Kirkwood, MO
- Number of schools: 9
- Students: 6,089
- Reading proficient: 74%
- Math proficient: 66%
- Graduation rate: 97%
- Student teacher ratio: 16:1
- Average teacher salary: $76,791
You may also like: Best public high schools in every state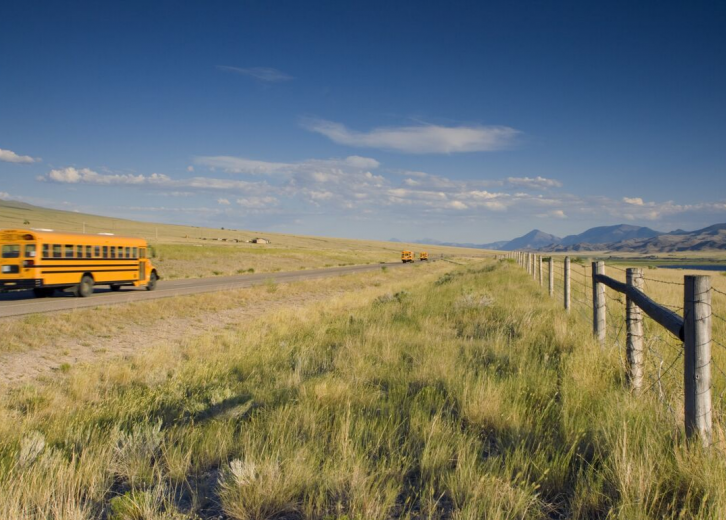 Montana: Hobson Public Schools
- Location: Hobson, MT
- Number of schools: 3
- Students: 96
- Reading proficient: 65%
- Math proficient: 45%
- Graduation rate: data not available
- Student teacher ratio: 7:1
- Average teacher salary: $47,034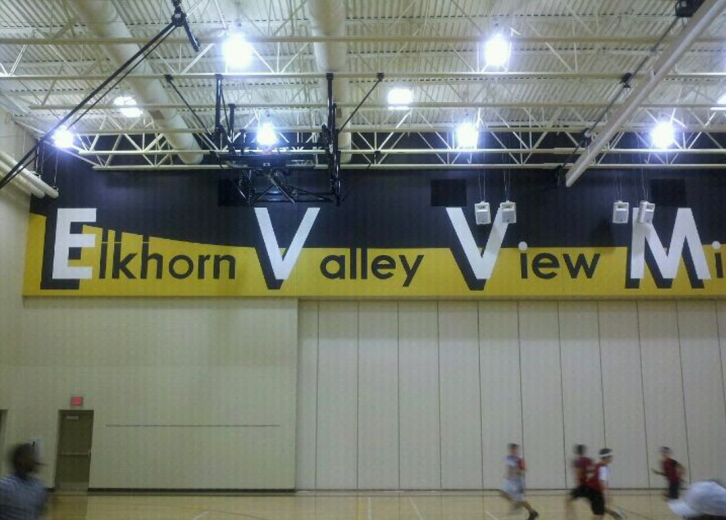 Nebraska: Elkhorn Public Schools
- Location: Elkhorn, NE
- Number of schools: 21
- Students: 9,347
- Reading proficient: 81%
- Math proficient: 82%
- Graduation rate: 98%
- Student teacher ratio: 16:1
- Average teacher salary: $52,076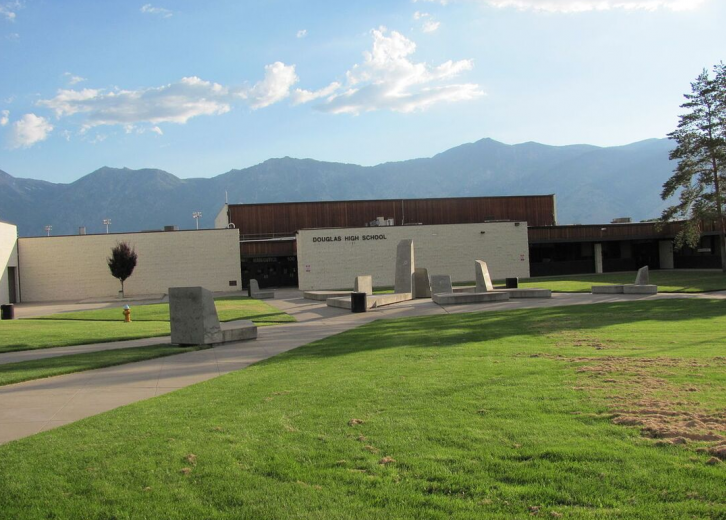 Nevada: Douglas County School District
- Location: Minden, NV
- Number of schools: 15
- Students: 5,798
- Reading proficient: 54%
- Math proficient: 42%
- Graduation rate: 89%
- Student teacher ratio: 17:1
- Average teacher salary: $61,363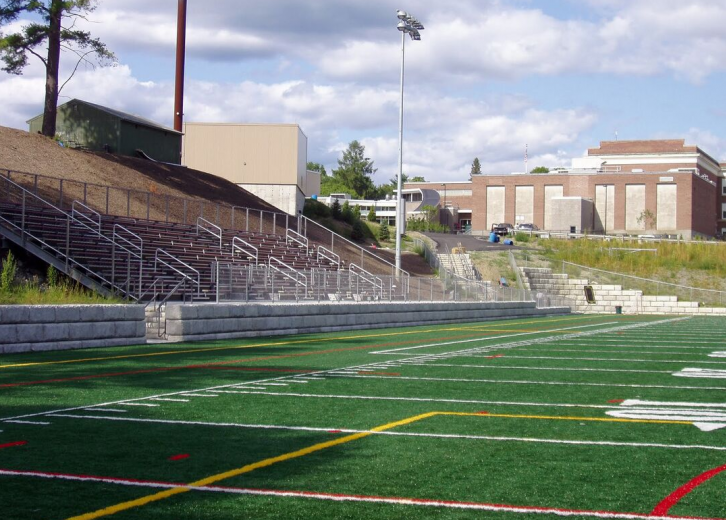 New Hampshire: SAU 70
- Location: Hanover, NH
- Number of schools: 2
- Students: 1,098
- Reading proficient: 85%
- Math proficient: 76%
- Graduation rate: 95%
- Student teacher ratio: 11:1
- Average teacher salary: $97,402
New Jersey: Princeton Public Schools
- Location: Princeton, NJ
- Number of schools: 6
- Students: 3,796
- Reading proficient: 78%
- Math proficient: 65%
- Graduation rate: 96%
- Student teacher ratio: 11:1
- Average teacher salary: $80,903
You may also like: Best jobs that require a bachelor's degree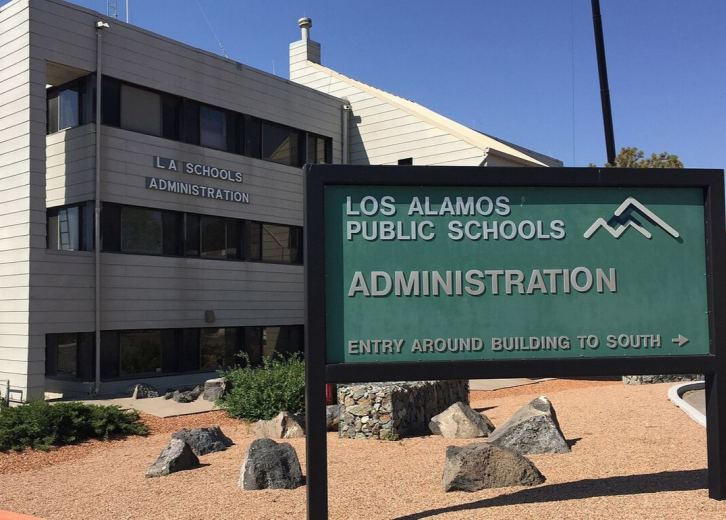 New Mexico: Los Alamos Public Schools
- Location: Los Alamos, NM
- Number of schools: 8
- Students: 3,711
- Reading proficient: 57%
- Math proficient: 49%
- Graduation rate: 89%
- Student teacher ratio: 15:1
- Average teacher salary: $53,559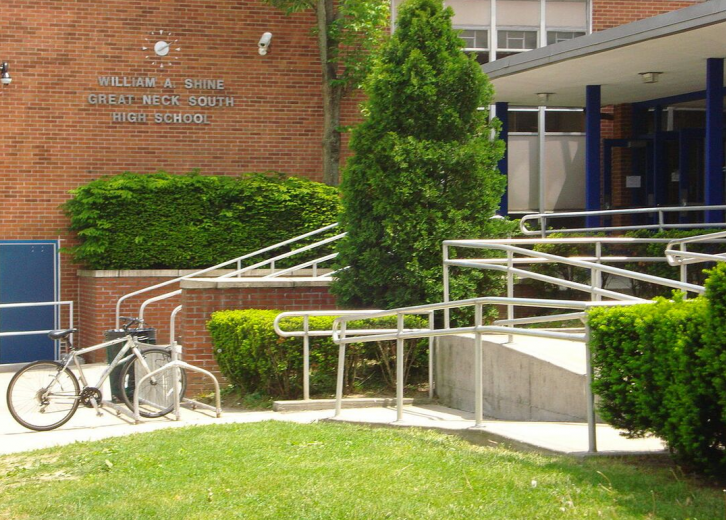 New York: Great Neck Public Schools
- Location: Great Neck, NY
- Number of schools: 10
- Students: 6,754
- Reading proficient: 82%
- Math proficient: 85%
- Graduation rate: 94%
- Student teacher ratio: 10:1
- Average teacher salary: $129,517
North Carolina: Chapel Hill-Carrboro City Schools
- Location: Chapel Hill, NC
- Number of schools: 20
- Students: 12,293
- Reading proficient: 67%
- Math proficient: 59%
- Graduation rate: 90%
- Student teacher ratio: 13:1
- Average teacher salary: $45,683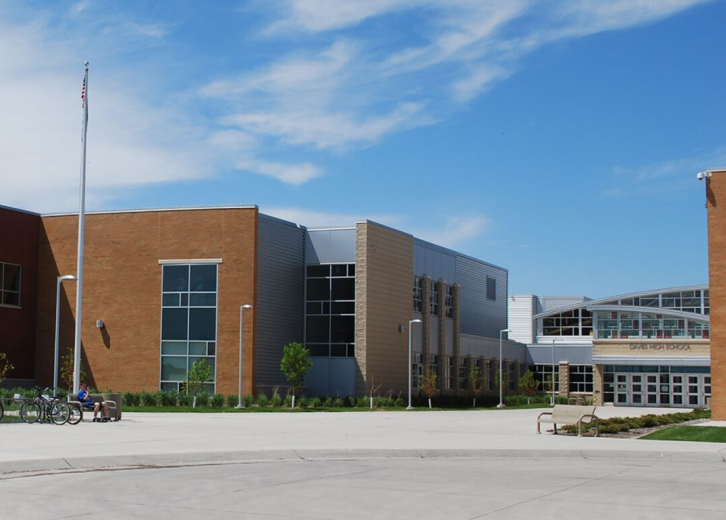 North Dakota: Fargo Public Schools
- Location: Fargo, ND
- Number of schools: 22
- Students: 11,456
- Reading proficient: 50%
- Math proficient: 49%
- Graduation rate: 84%
- Student teacher ratio: 13:1
- Average teacher salary: $79,813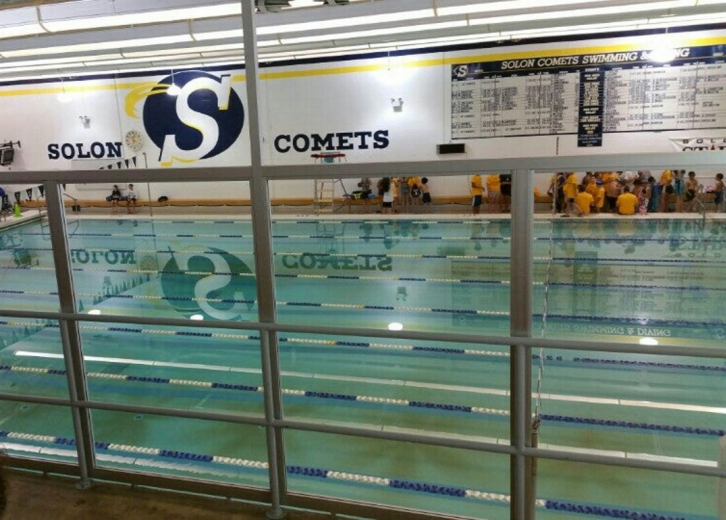 Ohio: Solon City School District
Oklahoma: Edmond Public Schools
- Location: Edmond, OK
- Number of schools: 26
- Students: 24,892
- Reading proficient: 55%
- Math proficient: 51%
- Graduation rate: 93%
- Student teacher ratio: 19:1
- Average teacher salary: $40,255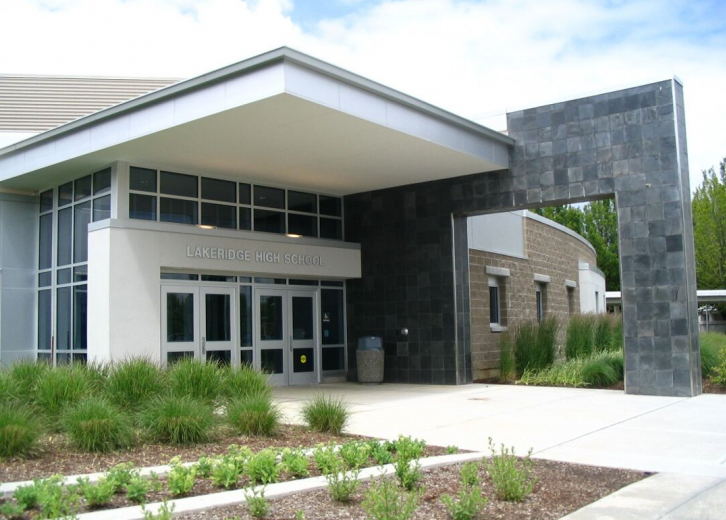 Oregon: Lake Oswego School District
- Location: Lake Oswego, OR
- Number of schools: 10
- Students: 7,078
- Reading proficient: 85%
- Math proficient: 75%
- Graduation rate: 93%
- Student teacher ratio: 20:1
- Average teacher salary: $63,837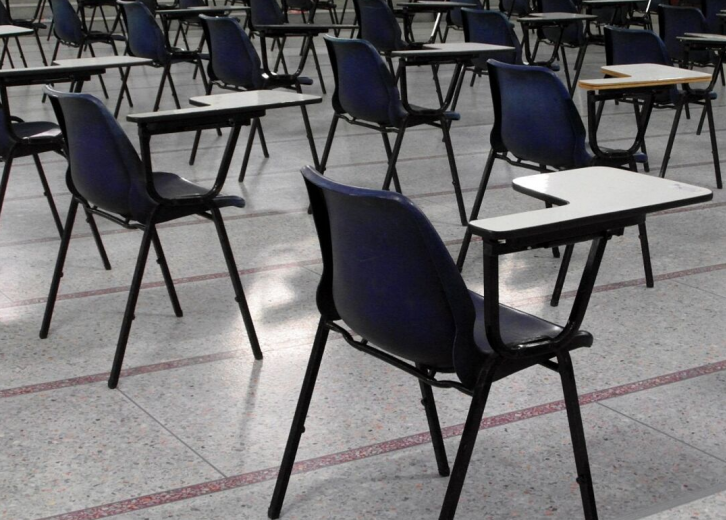 Pennsylvania: Tredyffrin-Easttown School District
- Location: Wayne, PA
- Number of schools: 8
- Students: 6,900
- Reading proficient: 89%
- Math proficient: 75%
- Graduation rate: 98%
- Student teacher ratio: 15:1
- Average teacher salary: $89,683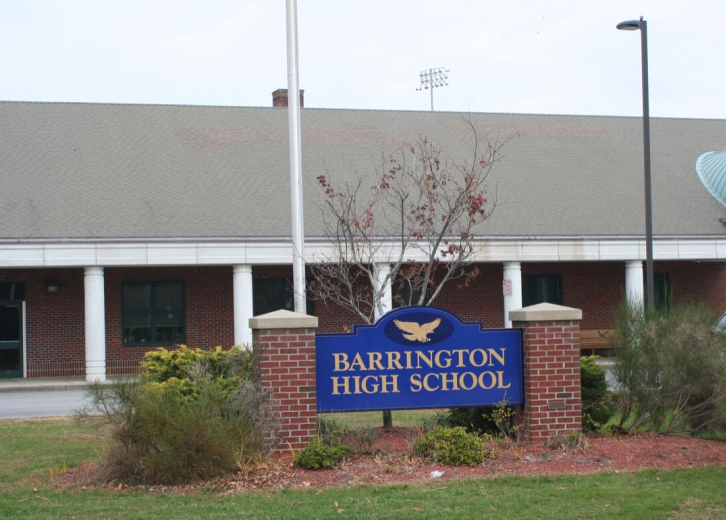 Rhode Island: Barrington Public Schools
- Location: Barrington, RI
- Number of schools: 6
- Students: 3,362
- Reading proficient: 71%
- Math proficient: 63%
- Graduation rate: 97%
- Student teacher ratio: 15:1
- Average teacher salary: $87,640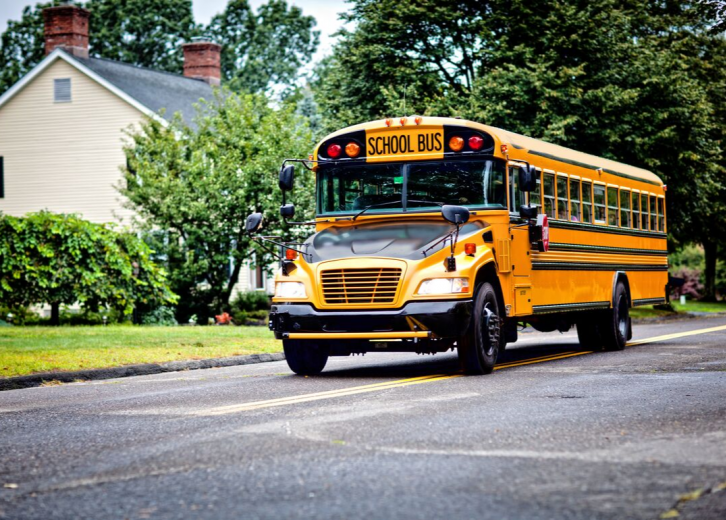 South Carolina: Lexington-Richland School District No. 5
- Location: Irmo, SC
- Number of schools: 22
- Students: 17,224
- Reading proficient: 57%
- Math proficient: 55%
- Graduation rate: 91%
- Student teacher ratio: 13:1
- Average teacher salary: $58,860
You may also like: Best county to retire in every state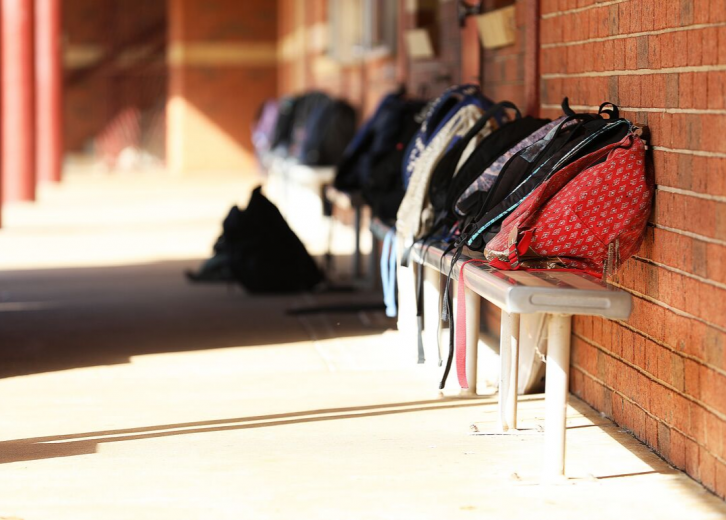 South Dakota: Brandon Valley School District
- Location: Brandon, SD
- Number of schools: 7
- Students: 4,092
- Reading proficient: 75%
- Math proficient: 68%
- Graduation rate: 96%
- Student teacher ratio: 18:1
- Average teacher salary: $49,540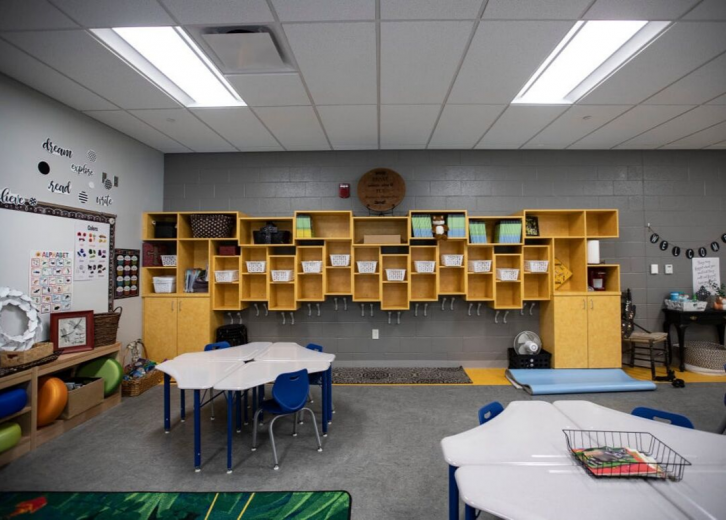 Tennessee: Germantown
- Location: Germantown, TN
- Number of schools: 5
- Students: 6,113
- Reading proficient: 62%
- Math proficient: 63%
- Graduation rate: 94%
- Student teacher ratio: 18:1
- Average teacher salary: $57,478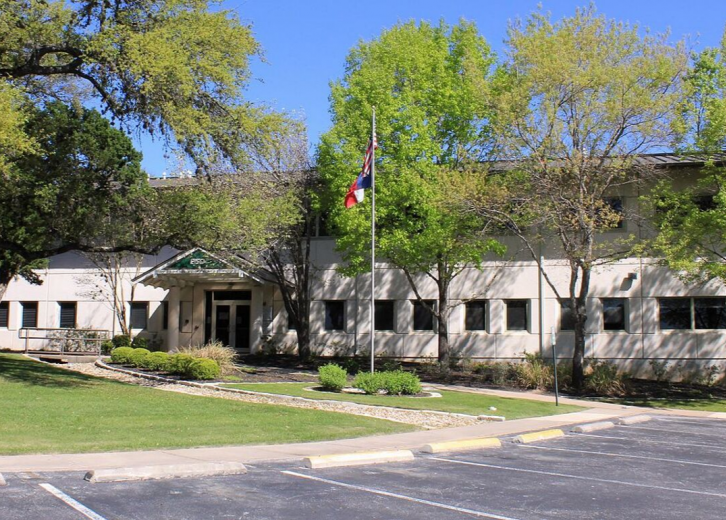 Texas: Eanes Independent School District
- Location: Austin, TX
- Number of schools: 11
- Students: 8,061
- Reading proficient: 80%
- Math proficient: 81%
- Graduation rate: 98%
- Student teacher ratio: 14:1
- Average teacher salary: $51,587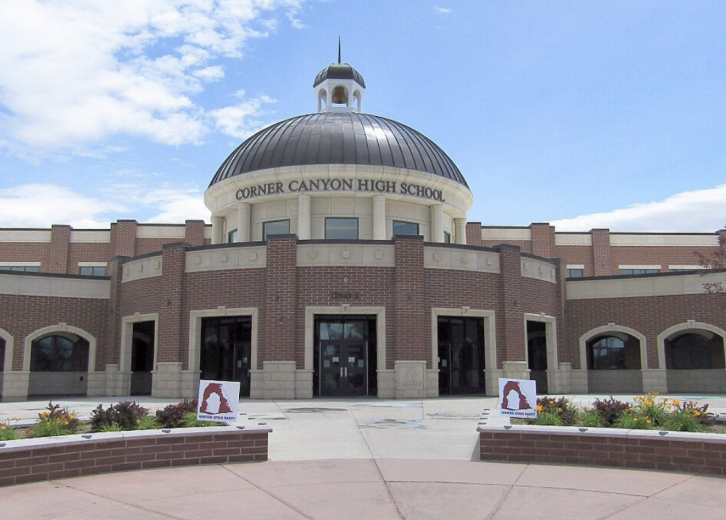 Utah: Canyons School District
- Location: Sandy, UT
- Number of schools: 50
- Students: 34,520
- Reading proficient: 54%
- Math proficient: 55%
- Graduation rate: 86%
- Student teacher ratio: 23:1
- Average teacher salary: $69,320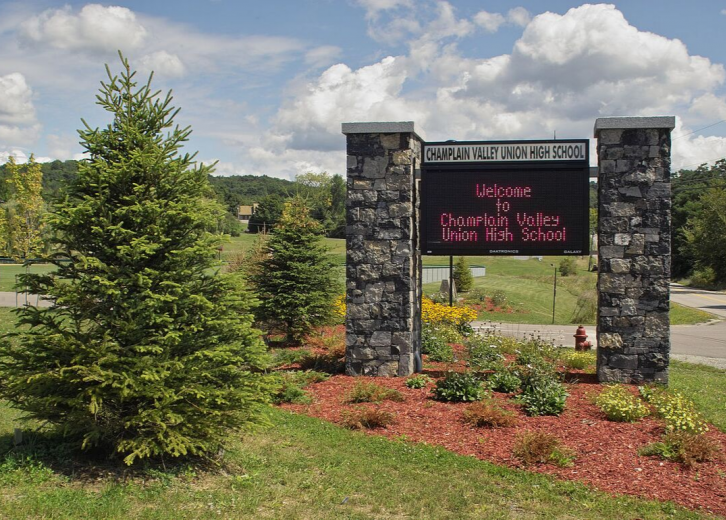 Vermont: Champlain Valley School District
- Location: Shelburne, VT
- Number of schools: 5
- Students: 4,303
- Reading proficient: data not available
- Math proficient: data not available
- Graduation rate: data not available
- Student teacher ratio: 16:1
- Average teacher salary: data not available
You may also like: History of the supermarket industry in America
Virginia: Arlington Public Schools
- Location: Arlington, VA
- Number of schools: 39
- Students: 26,975
- Reading proficient: 84%
- Math proficient: 77%
- Graduation rate: 85%
- Student teacher ratio: 15:1
- Average teacher salary: $107,694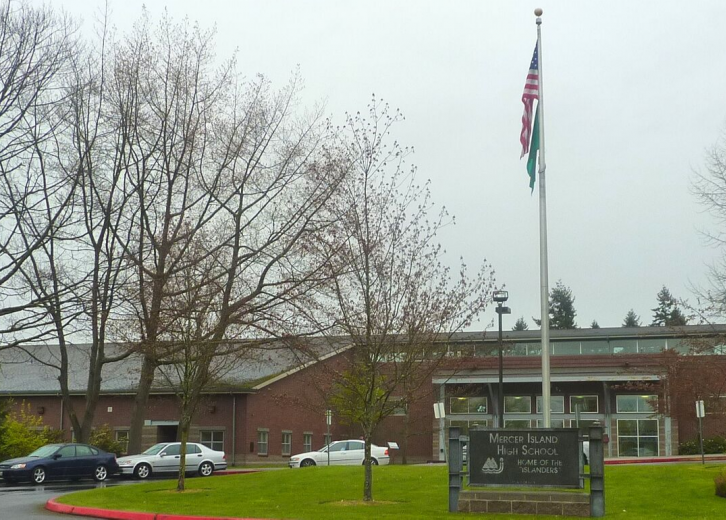 Washington: Mercer Island School District
- Location: Mercer Island, WA
- Number of schools: 6
- Students: 4,529
- Reading proficient: 87%
- Math proficient: 83%
- Graduation rate: 96%
- Student teacher ratio: 19:1
- Average teacher salary: $73,066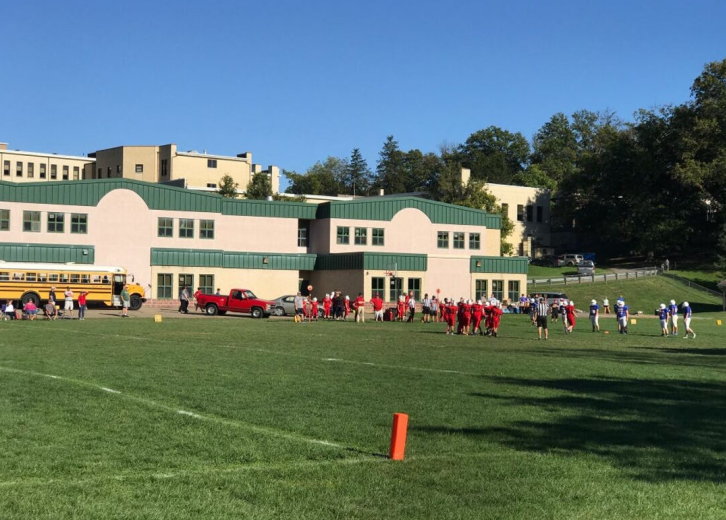 West Virginia: Ohio County Schools
- Location: Wheeling, WV
- Number of schools: 13
- Students: 5,278
- Reading proficient: 54%
- Math proficient: 44%
- Graduation rate: 96%
- Student teacher ratio: 13:1
- Average teacher salary: $53,054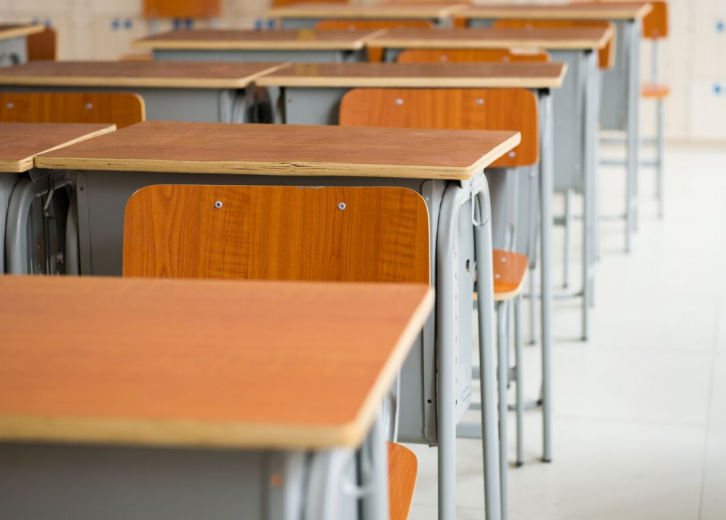 Wisconsin: Elmbrook School District
- Location: Brookfield, WI
- Number of schools: 10
- Students: 7,239
- Reading proficient: 63%
- Math proficient: 68%
- Graduation rate: 96%
- Student teacher ratio: 16:1
- Average teacher salary: $80,756
Wyoming: Teton County School District No. 1
- Location: Jackson, WY
- Number of schools: 9
- Students: 2,862
- Reading proficient: 61%
- Math proficient: 55%
- Graduation rate: 87%
- Student teacher ratio: 12:1
- Average teacher salary: $80,810
You may also like: Best jobs that don't require a college degree