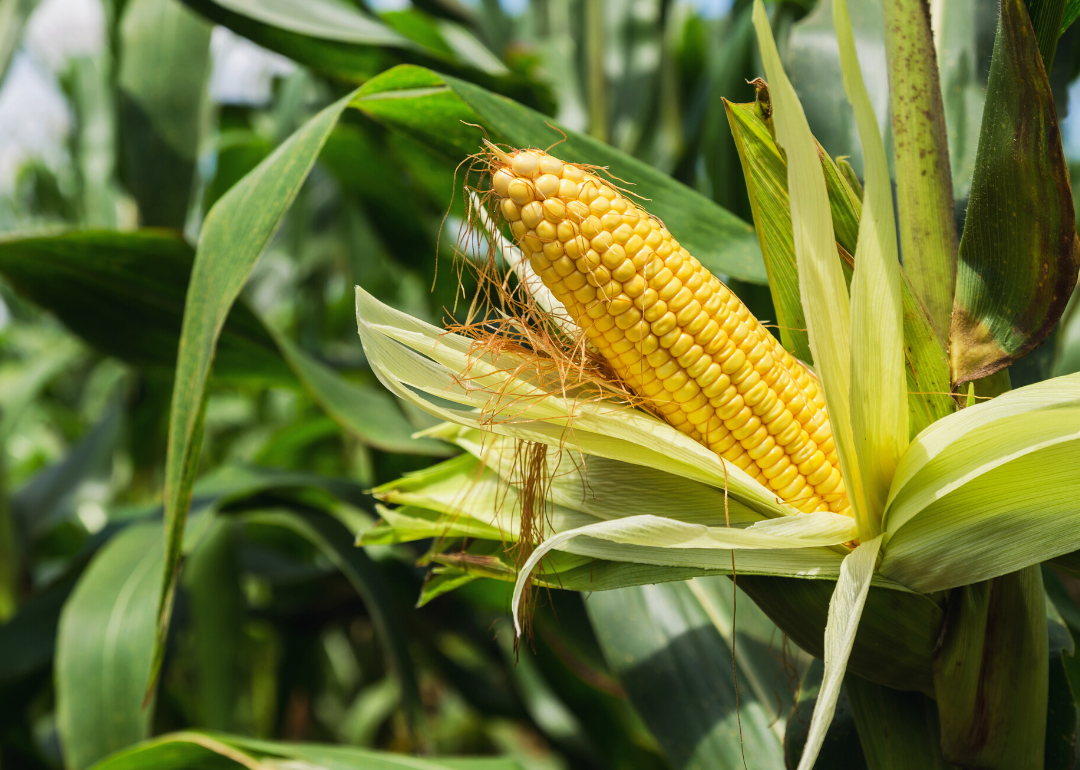 States producing the most maple syrup, corn and other major crops
lovelyday12 // Shutterstock
States producing the most maple syrup, corn, and other major crops
America's farming industry contributed more than $130 billion to the country's gross domestic product in 2017. The agricultural industry as a whole would rank as the 16th largest economy in the world, just behind Mexico, injecting more than $1 trillion annually.
To find out which states produce the majority of crops, Stacker compiled a list of 75 crops and ranked the states that produce the most of each in 2019. Production values are provided by the United States Department of Agriculture's state agricultural summaries as of Feb. 26, 2020. Data for some state's production of a certain crop was not available, to avoid disclosing data for individual operations.
California was the top-producing state for many of the crops on the list and accounted for 100% of reported production among 10 of those crops. Stacker also looked to the website for The Packer, a leading fresh produce retail and foodservice newspaper that's been publishing for over 100 years, for information regarding production levels and trends across North America.
Under the administration of President Donald Trump, several trade wars have had a major impact on agriculture production in the United States. In July 2018, China enacted a 25% tariff on soybeans and other products, dropping overall agricultural exports to China to $5.9 billion in 2018, down from $15.8 billion the previous year.
Corresponding tariffs on steel also raised farming production costs, including a 6% increase in the cost of equipment. In response, the Trump administration approved a $28 billion bailout for farmers affected by trade wars, although investigations have been launched to look into the mismanagement of funds that left some feeling slighted.
Some relief may be in sight for farmers though, as the two countries signed the Phase I U.S.-China trade deal in January, which will lift some of the tariffs. China also agreed to purchase nearly $40 billion worth of agricultural goods this year alone.
In the end, California takes the cake as the top producer of 36 out of the 75 crops. Keep reading to see which states produce the most maple syrup, corn, and other major crops.
You may also like: Where America sends its corn and 20 other agricultural products