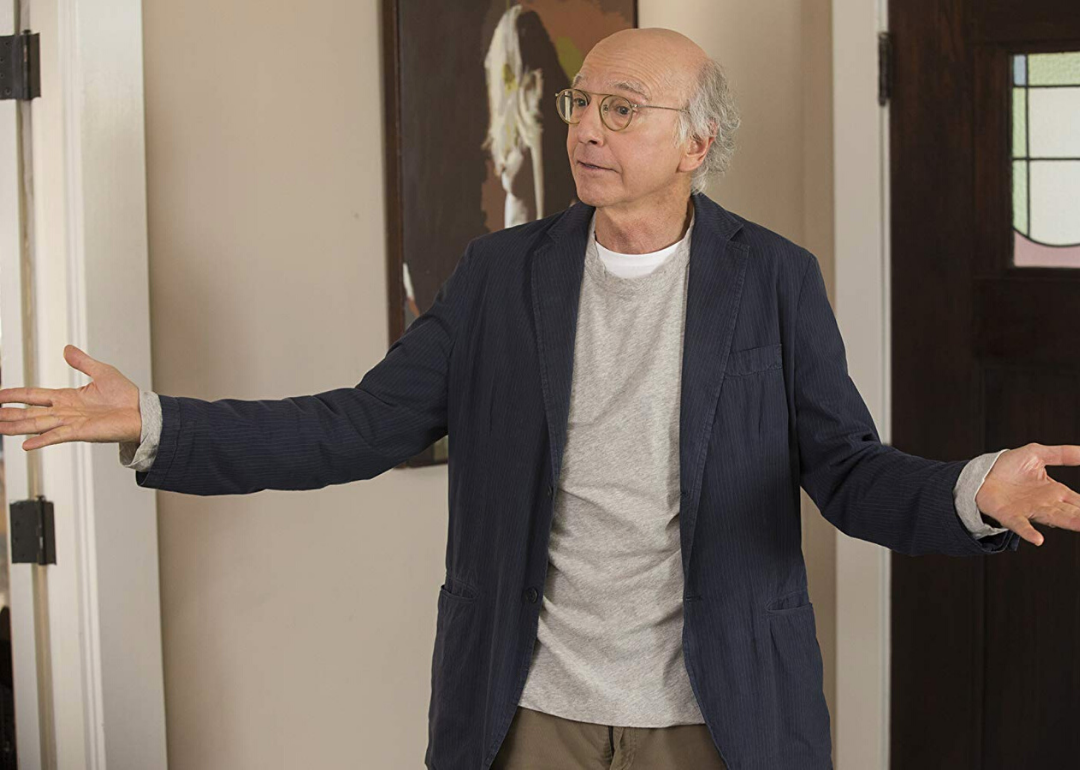 Best 'Curb Your Enthusiasm' episodes
Best 'Curb Your Enthusiasm' episodes
Even after 20 years, "Curb Your Enthusiasm" is still churning out new episodes and most of them are pretty, pretty, pretty good. With help from a talented cast, Larry David continues to prove himself an equal-opportunity offender and a relevant one at that. More than a social assassin and social pariah rolled into one, his on-screen alter-ego is the summation of human impatience made flesh. A superhero of the mundane, he provides a cathartic release for anyone who's ever been stuck in a long line, become bored with a conversation, or is simply annoyed by society and its petty protocols.
Those even vaguely familiar with the show already know the drill. David and his co-writers work out a general storyline for any given episode, touching down on the main plot points. What ensues is an improvisational comedy fest, which frequently mines gold out of the best takes and the best lines. It's an absolute blast for the series regulars and the rotating door of big-name guest stars. For the editors, not so much.
At the heart of every story is Larry David himself, meaning his semi-fictionalized alter-ego of the same name. Once a struggling writer and comic, Larry co-created "Seinfeld" and raked in hundreds of millions of dollars as a result. Refusing to pretend otherwise, he chronicles the exploits and headaches of his semi-luxurious California lifestyle. Going from restaurants to golf courses to doctor's offices to lavish homes, Larry dispenses with his own particular brand of narcissism, impertinence, and unabashed privilege. His unfiltered personality would be a nightmare in real life, but it makes for a delightful viewing experience with the consistent acclaim to show for it.
Now in the midst of its 10th season, "Curb Your Enthusiasm" continues to cover plenty of controversial ground. As if being grandfathered in by culture itself, Larry skewers various sensitive subjects without facing the wrath of digital mobs or overly progressive outlets. That's not to say all viewers and critics are on board with every take, rather that Larry seems impervious to a certain type of negative exposure or mass hysteria. Again, it only goes to reinforce his status as a low-rent superhero, through whom society can still seek sociological and psychological release.
While some episodes of "Curb" are definitely better than others, nearly all of them make for a solid 30–40 minutes of comic relief. Not only does the show have a high user rating of 8.7 on IMDb, but the lowest-rated episode still brought in a respectable 7.6. Which episode was that? For the answer, Stacker compiled IMDb data on all "Curb Your Enthusiasm" episodes (up to season 10, episode 7) and ranked them according to IMDb user rating, with #1 being the highest rated. Here are the results.
You may also like: Top 100 TV shows of the '60s