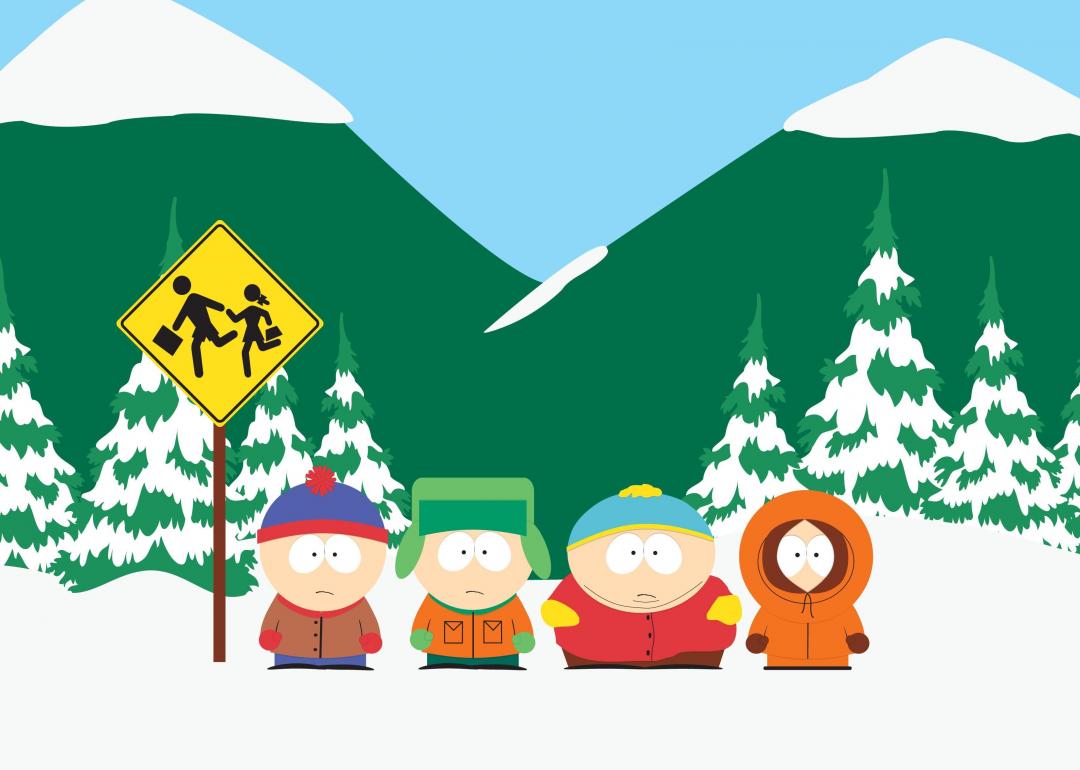 100 best South Park episodes
100 best South Park episodes
There are few shows in television history that have pushed the boundaries of what's acceptable more than "South Park."
Created by Trey Parker and Matt Stone, "South Park" follows the exploits of Kyle Broflovski, Stan Marsh, Eric Cartman, and Kenny McCormick as they navigate elementary school while dealing with every societal issue imaginable. "South Park" has tackled everything from school shootings and abortion rights to race relations and religious hypocrisy. The show has won countless awards and been criticized by everyone from actors and athletes to politicians and scholars. To this day, it continues to push the envelope in order to shine a light on injustices and place a giant mirror on today's society.
Though "South Park" likes to skewer famous people, there is no shortage of good-humored celebrities who have willingly participated in the show. Stars like George Clooney, Jennifer Aniston, Elton John, Ozzy Osbourne, and many, many others have voiced characters throughout the years.
Figuring out the best episodes of this groundbreaking show is nearly impossible as hardened fans can argue endlessly over which piece of satire is truly the greatest. Fortunately, there are some metrics that can be used to settle a few debates. Stacker compiled IMDb data on all "South Park" episodes and ranked them according to their IMDb user rating, with #1 being the highest rated. We then broke down a Top 100 list that can be scrutinized, debated over, and provide an excellent sense of nostalgia for fans of the classic show. Keep reading to see how many of your favorites cracked the top 100. Warning: Spoilers ahead!
You may also like: Best Grateful Dead albums of all time