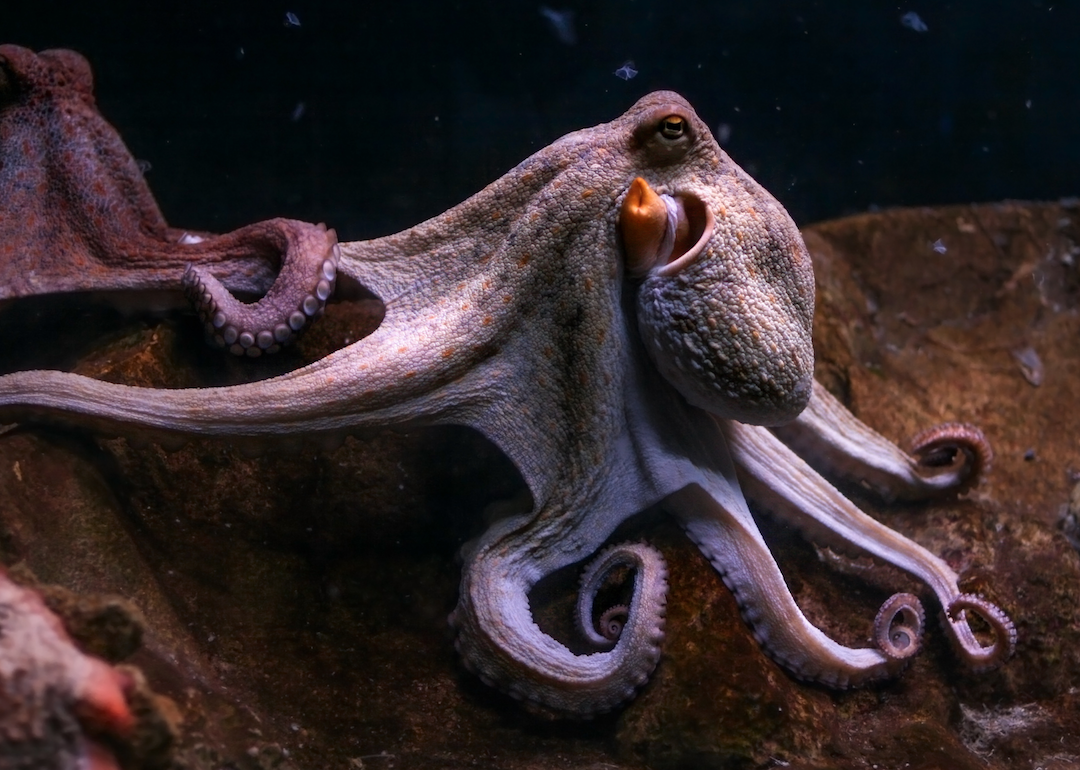 From poison dart frogs to hagfish slime: 20 animal defenses
Lubo Ivanko // Shutterstock
From poison dart frogs to hagfish slime: 20 animal defenses
All animals need to defend themselves. Humans tend to think of nature as a place of freedom and beauty, but for an animal, it's dangerous out there, and a lot of those threats are other creatures that want to eat you. So animals have evolved an amazing range of ways to counterattack or avoid being attacked in the first place. Stacker gathered 20 examples from scientific studies and natural-history literature—some representative of strategies found throughout the animal kingdom, and some pretty uniquely weird.
While some say the best defense is a good offense, nature doesn't always agree. There are risks and costs to responding to every attack with a counterattack, especially if your opponent is bigger than you are. So some animals have evolved passive defense techniques. Maybe the most basic is to have a body that's covered with a barrier—a hard shell that's difficult to penetrate, or sharp points that make it hurt when another animal tries to grab or take a bite. Camouflage works, too: Avoid being attacked in the first place by simply not being seen because you blend into the background. Or, another way to use your appearance as a defense is to mimic another animal that your foe is afraid to attack. Predators know that certain species taste bad or sting, so looking like one of those nasty critters wards them off. These mimics are often so precise it's hard to believe, but evolution has produced them over and over: The more an individual looks like the avoided species, the likelier it is to survive and have offspring that look like it, so the imitation gets better and better over time.
Other strategies are more active. There are animals that use chemical weapons, like venom or poison (yes, those are different, as we'll explain) and noxious sprays. Others rely on confusing or distracting their attacker: behaving like they're dead or injured, say, or blocking their vision with a cloud of ink. And some use physical counterattacks that are unusual to say the least, as you'll see.
Read on to learn about 20 animal defenses. 
You may also like: Most popular dog breed the year you were born