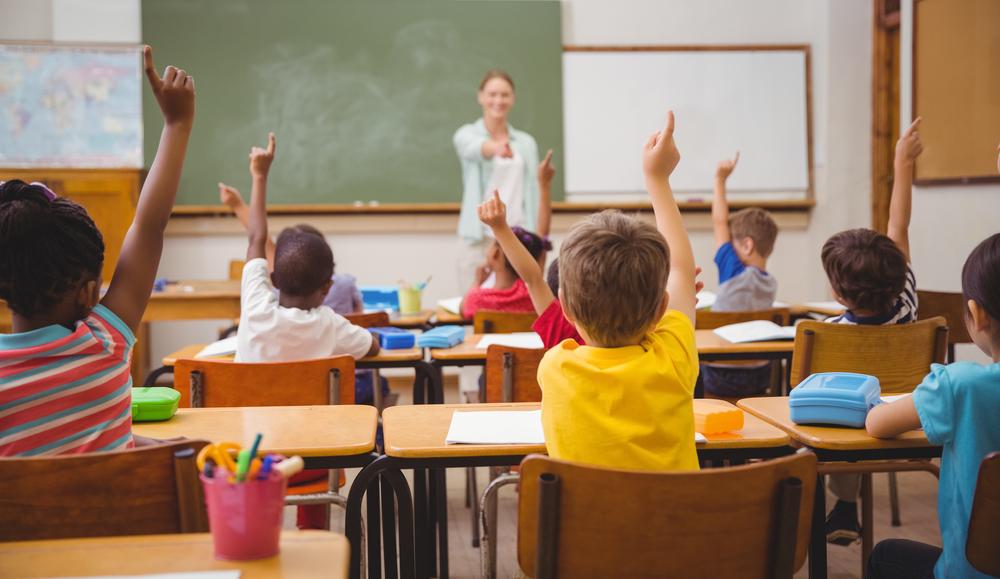 Best public elementary school in every state
ESB Professional // Shutterstock
Best public elementary school in every state
Parents want the best for their children. From better job prospects to a brighter future, it all starts with a great education. Early developmental stages are vital for discovering strengths and areas of interest, which is why identifying the right elementary school for your child is so important.
Don't get us wrong, though. By the best schools, we don't mean schools in the trendiest cities or schools with the latest smartboards. We mean schools that prioritize education by preparing kids for the future and teachers that lead students to a brighter tomorrow.
At Stacker, we analyzed Niche's database of schools to help determine the best public elementary schools in every state. All schools were ranked using data from the U.S. Department of Education analyzing state test scores, graduation rates, student performance, teacher quality, district ratings, and college readiness (full methodology here). Read on to discover the top elementary schools in every state.
1 / 50
Rivers A. Langley // Wikicommons
Alabama: Dean Road Elementary School
School district: Auburn City Schools
Students: 475 (Grades K-2)
Student-teacher ratio: 15:1
Reading proficiency: 96%
Math proficiency: 93%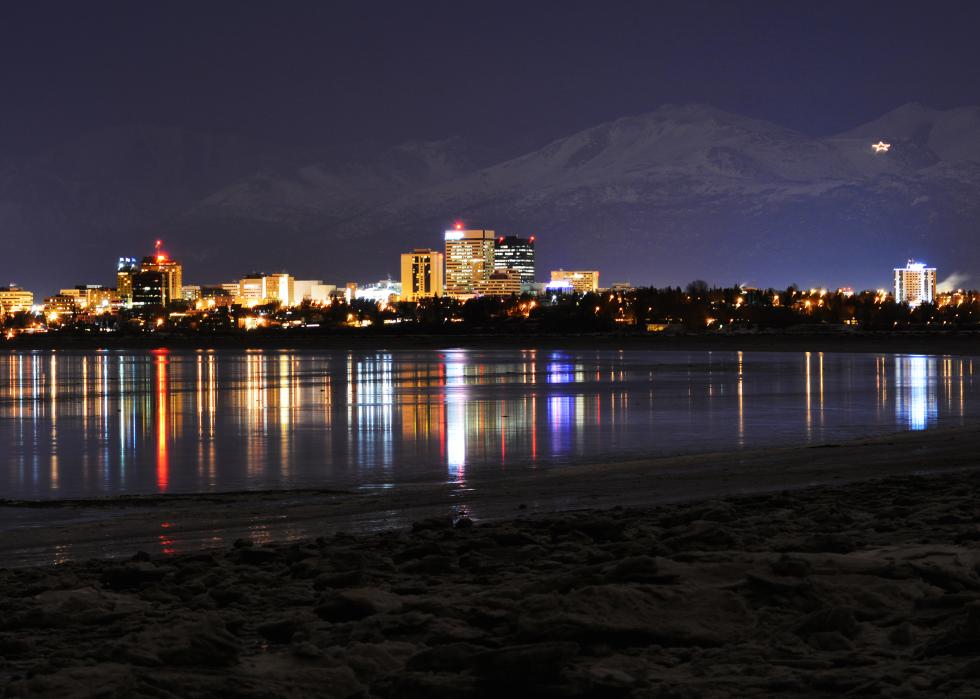 2 / 50
Alaska: Bayshore Elementary School
School district: Anchorage School District
Students: 450 (Grades K-6)
Student-teacher ratio: 16:1
Reading proficiency: 74%
Math proficiency: 74%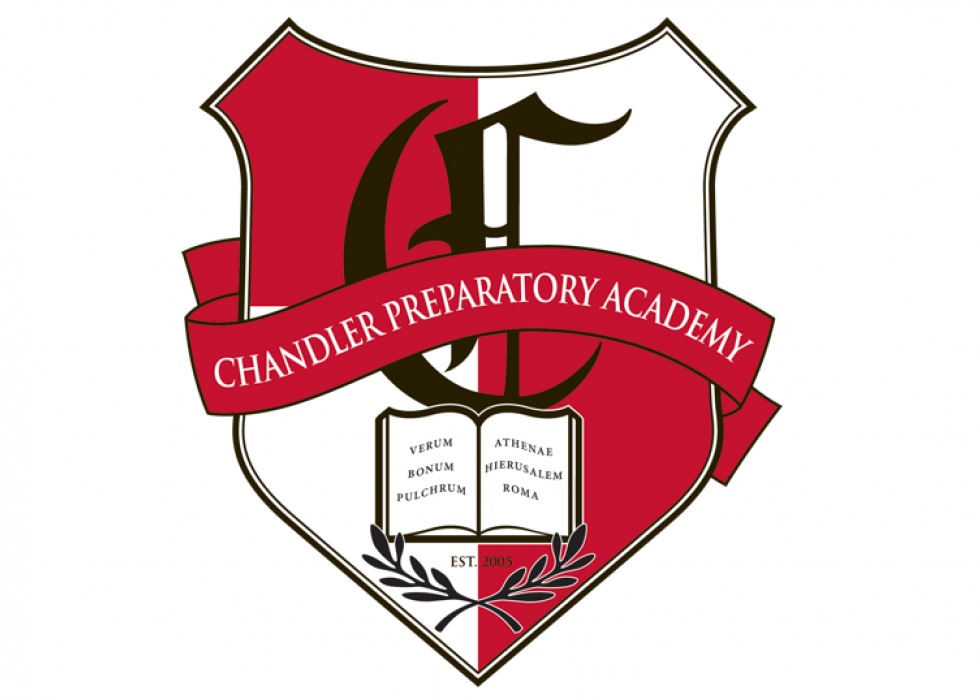 3 / 50
Arizona: Great Hearts Academies - Chandler Prep
School district: Chandler, AZ
Students: 695 (Grades K-12)
Student-teacher ratio: 14:1
Reading proficiency: 76%
Math proficiency: 79%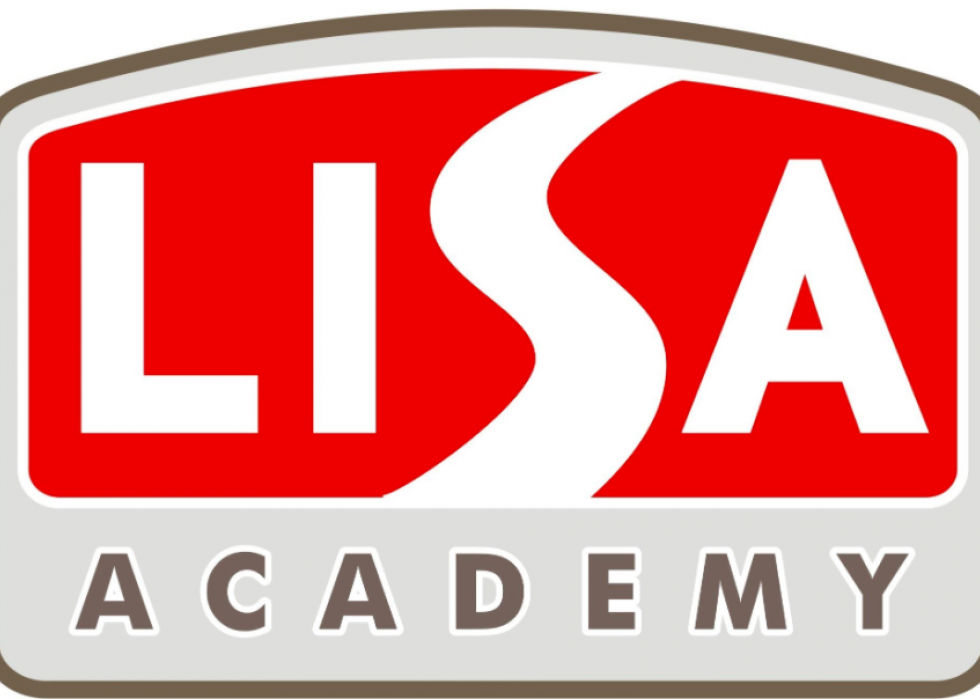 4 / 50
Arkansas: LISA Academy North Elementary School
School district: Sherwood, AR
Students: 304 (Grades K-5)
Student-teacher ratio: 19:1
Reading proficiency: 82%
Math proficiency: 87%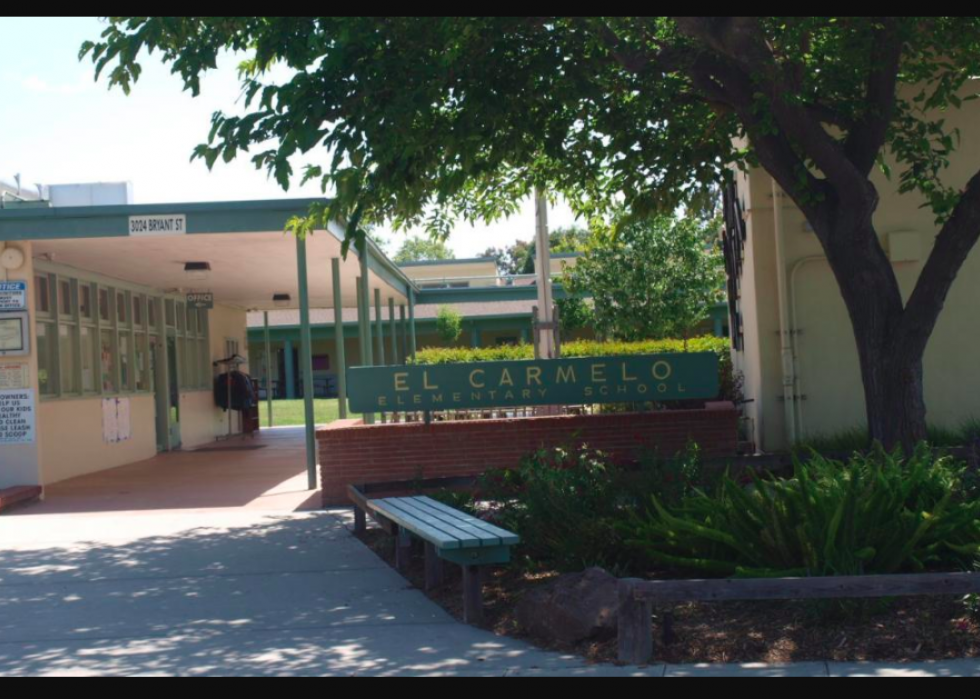 5 / 50
California: El Carmelo Elementary School
School district: Palo Alto Unified School District
Students: 407 (Grades K-5)
Student-teacher ratio: 20:1
Reading proficiency: 85%
Math proficiency: 88%
6 / 50
Quinn Thomson // Wikicommons
Colorado: Peak to Peak Charter School
School district: Boulder Valley School District
Students: 1,444 (Grades K-12)
Student-teacher ratio: 21:1
Reading proficiency: 70%
Math proficiency: 55%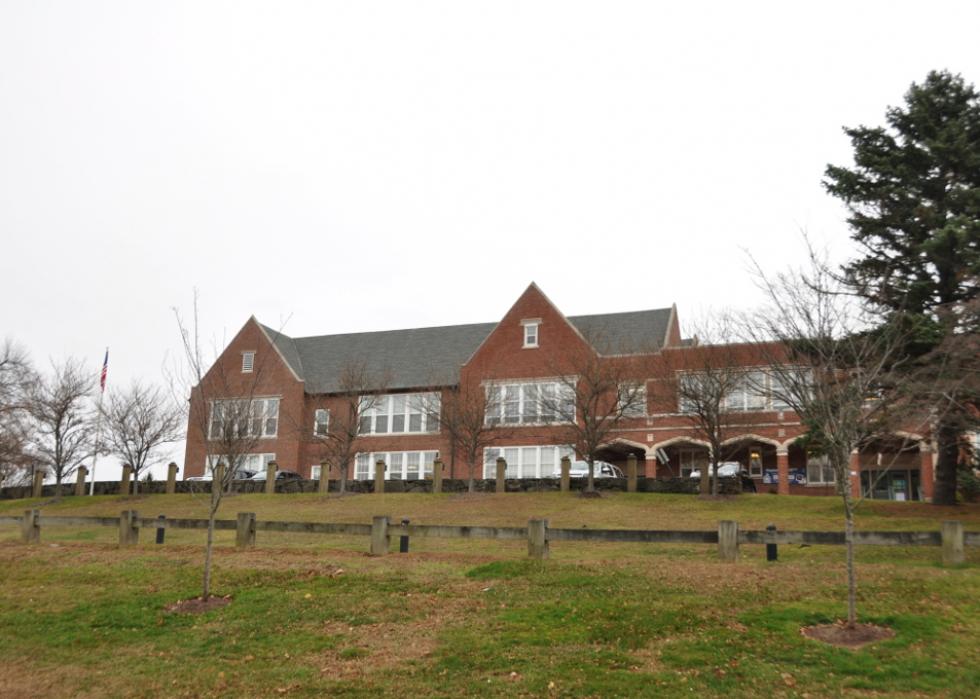 7 / 50
Magicpiano // Wikicommons
Connecticut: Green's Farms School
School district: Westport School District
Students: 455 (Grades K-5)
Student-teacher ratio: 11:1
Reading proficiency: 88%
Math proficiency: 79%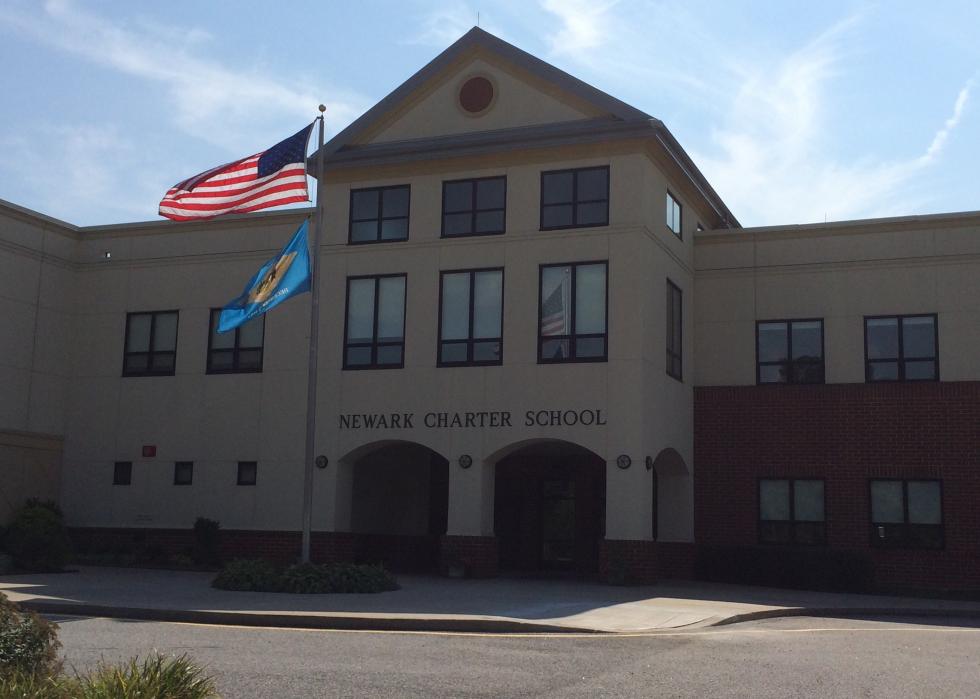 8 / 50
GoingBatty // Wikicommons
Delaware: Newark Charter School
School district: Newark, DE
Students: 1,787 (Grades K-9)
Student-teacher ratio: 10:1
Reading proficiency: 93%
Math proficiency: 84%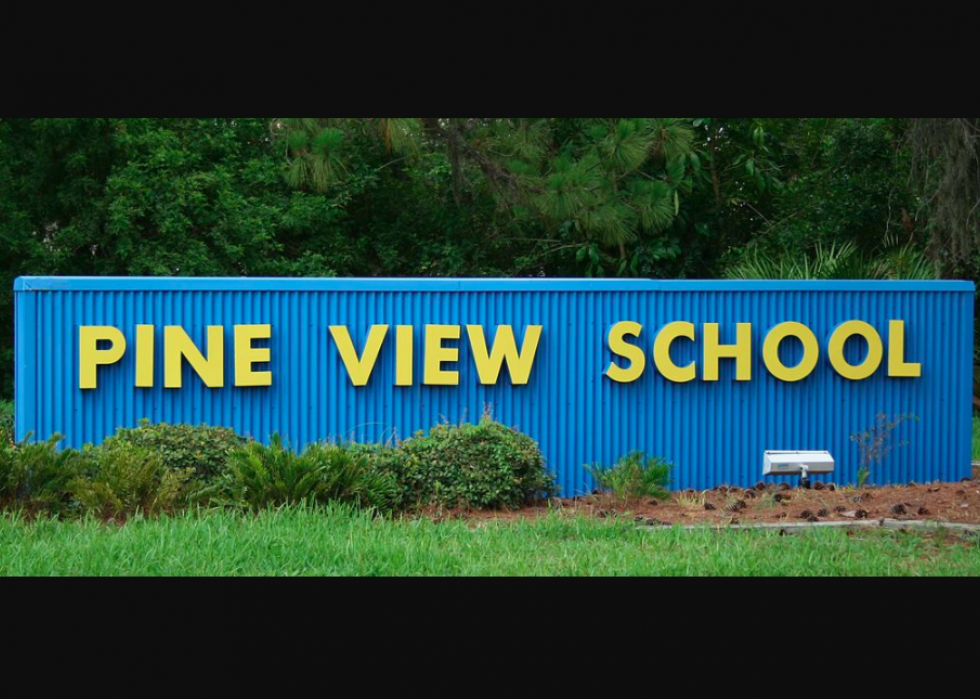 9 / 50
Justin Lebar // Wikicommons
Florida: Pine View School
School district: Sarasota County Schools
Students: 2,186
Student-teacher ratio: 17:1
Reading proficiency: 99%
Math proficiency: 99%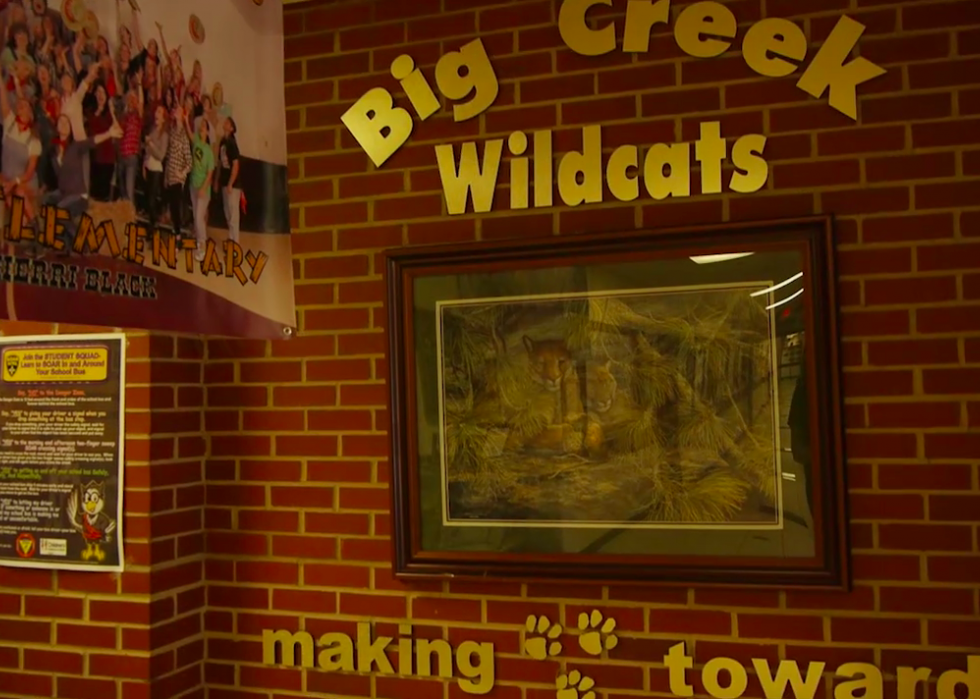 10 / 50
Big Creek Elementary School
Georgia: Big Creek Elementary School
School district: Forsyth County Schools
Students: 941 (Grades K-5)
Student-teacher ratio: 19:1
Reading proficiency: 82%
Math proficiency: 89%
11 / 50
Hawaii: Education Laboratory Public Charter School
School district: Hawaii Department of Education
Students: 444 (Grades K-12)
Student-teacher ratio: 11:1
Reading proficiency: 89%
Math proficiency: 62%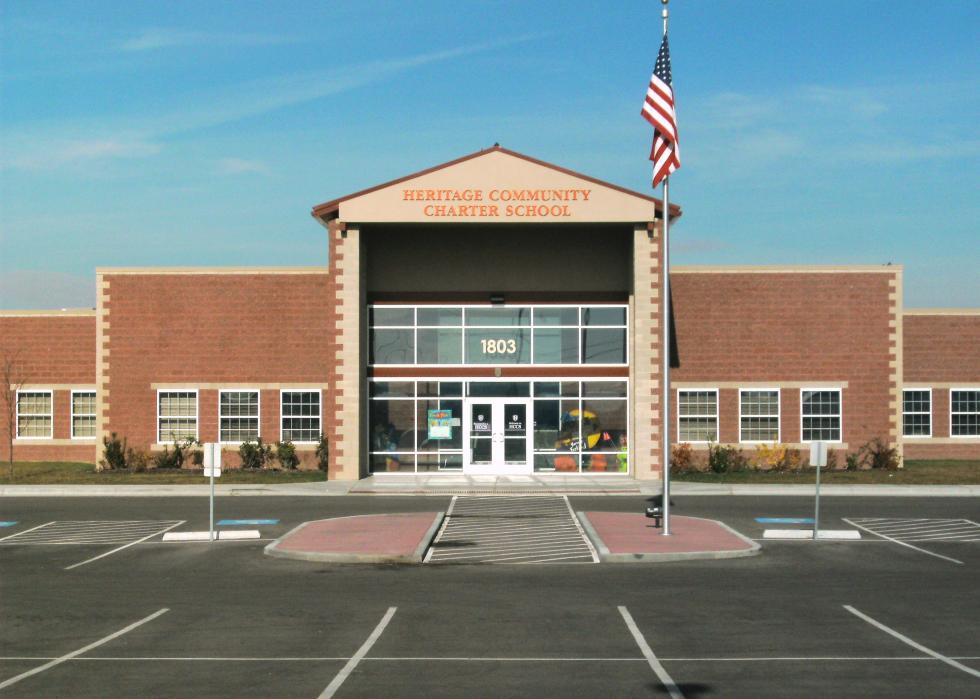 12 / 50
Heritage Community Charter School
Idaho: Heritage Community Charter School
School district: Caldwell, ID
Students: 485 (Grades K-8)
Student-teacher ratio: 19:1
Reading proficiency: 85%
Math proficiency: 79%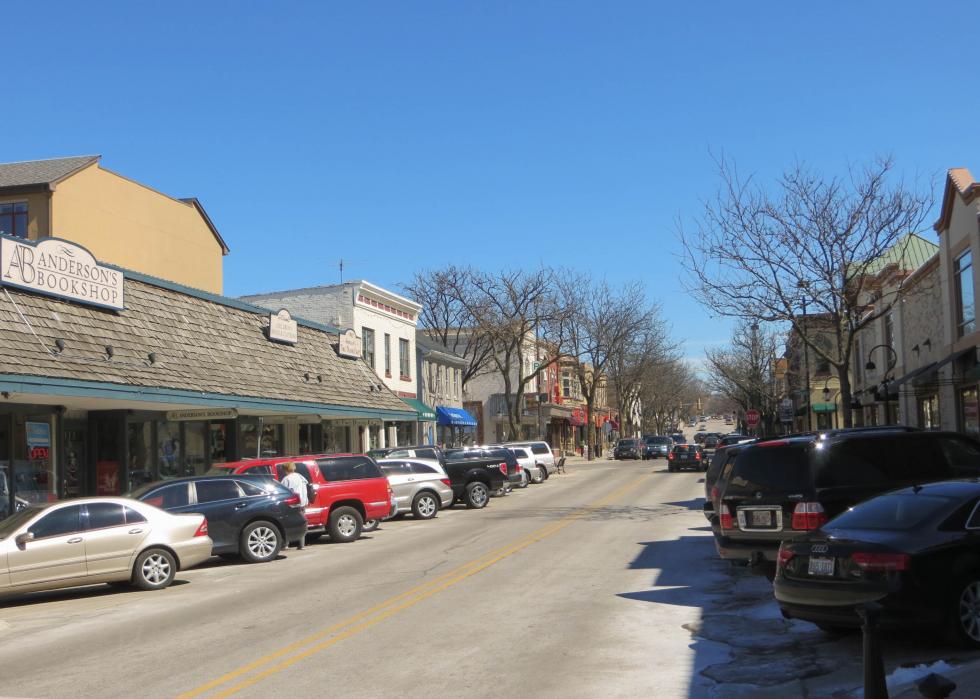 13 / 50
David Wilson // Wikicommons
Illinois: Meadow Glens Elementary School
School district: Naperville Community Unit School District No. 203
Students: 447 (Grades K-5)
Student-teacher ratio: 14:1
Reading proficiency: 86%
Math proficiency: 79%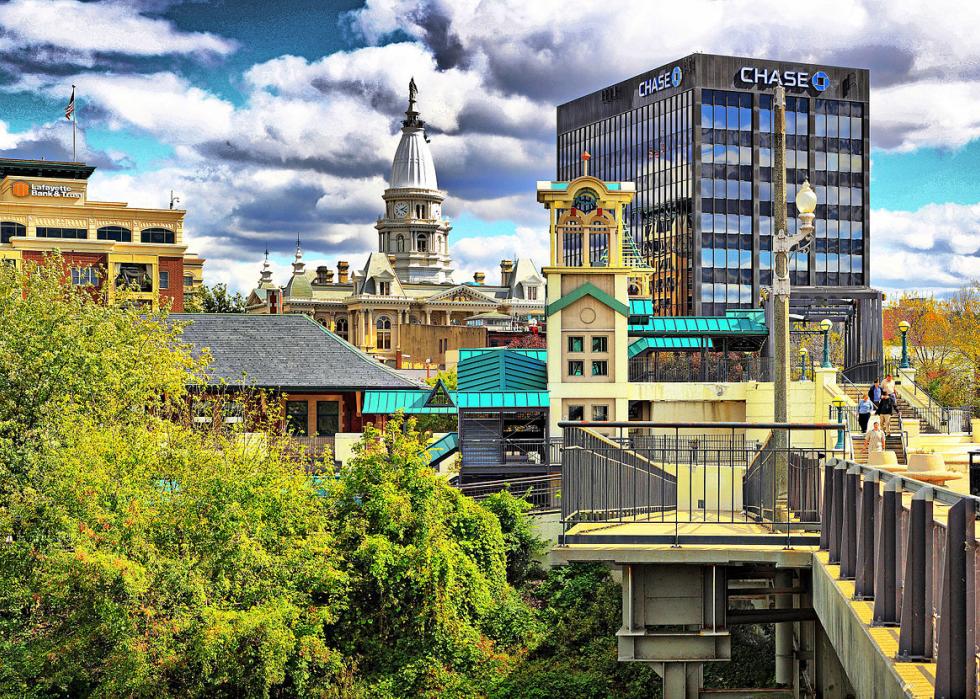 14 / 50
John Schanlaub // Wikicommons
Indiana: Happy Hollow Elementary School
School district: West Lafayette Community School Corporation
Students: 509
Student-teacher ratio: 18:1
Reading proficiency: 88%
Math proficiency: 87%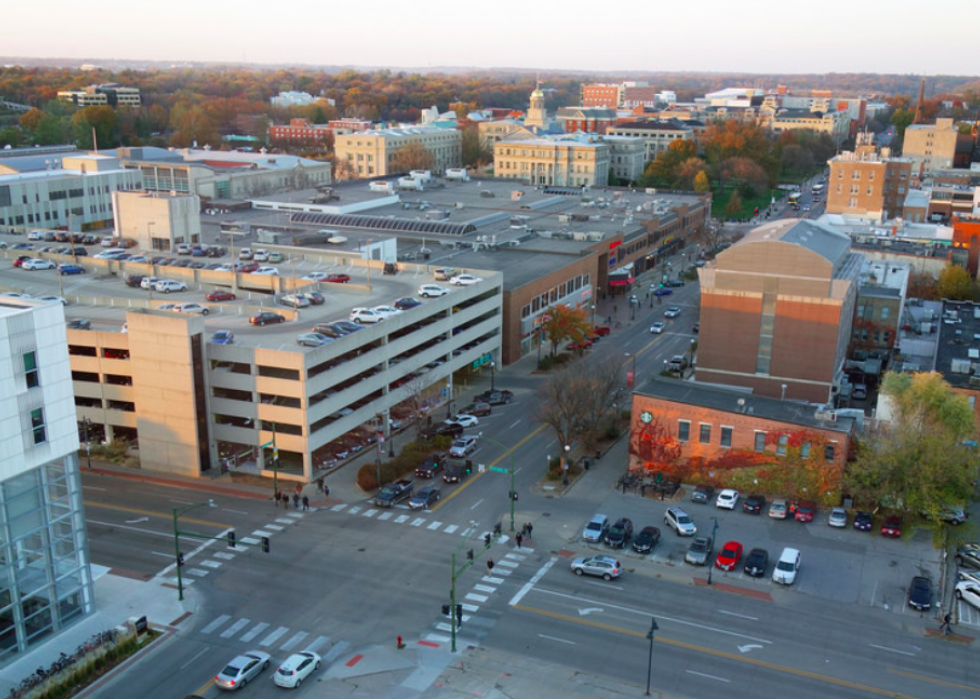 15 / 50
Iowa: Lincoln Elementary School
School district: Iowa City Community School District
Students: 234 (Grades K-6)
Student-teacher ratio: 15:1
Reading proficiency: 95%
Math proficiency: 92%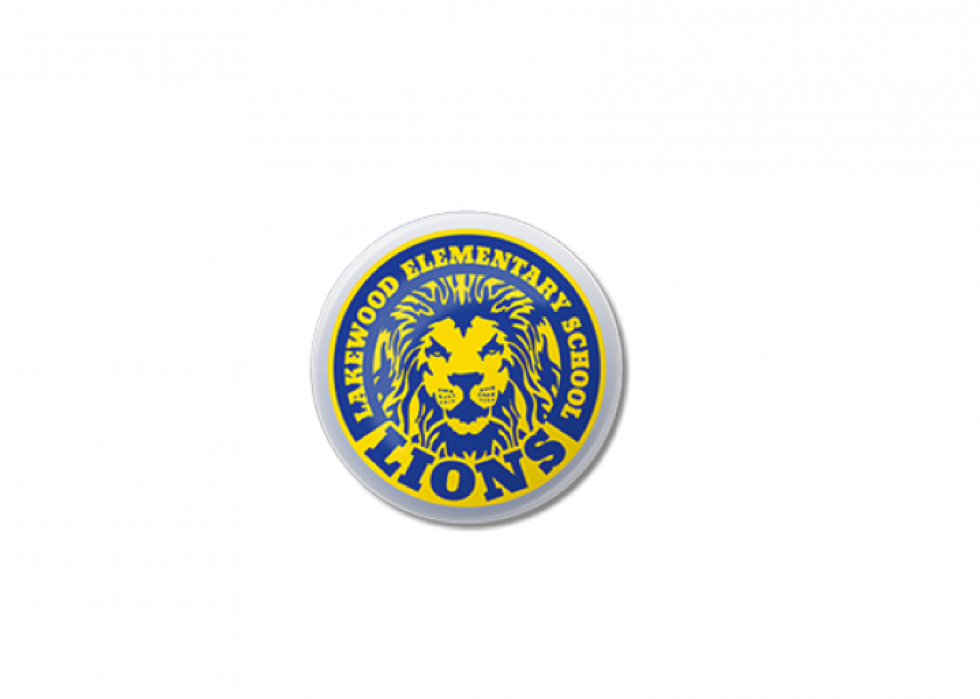 16 / 50
Lakewood Elementary School
Kansas: Lakewood Elementary School
School district: Blue Valley Unified School District (Overland Park)
Students: 648 (Grades K-5)
Student-teacher ratio: 17:1
Reading proficiency: 89%
Math proficiency: 80%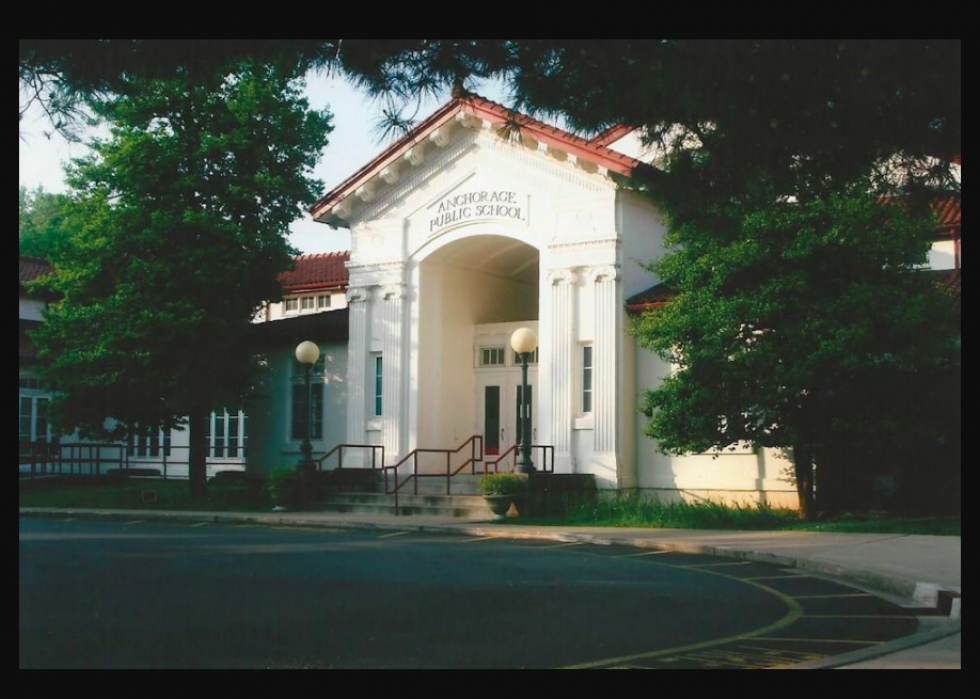 17 / 50
Kentucky: Anchorage Independent Public School
School district: Anchorage, KY
Students: 380 (Grades K-8)
Student-teacher ratio: 10:1
Reading proficiency: 87%
Math proficiency: 86%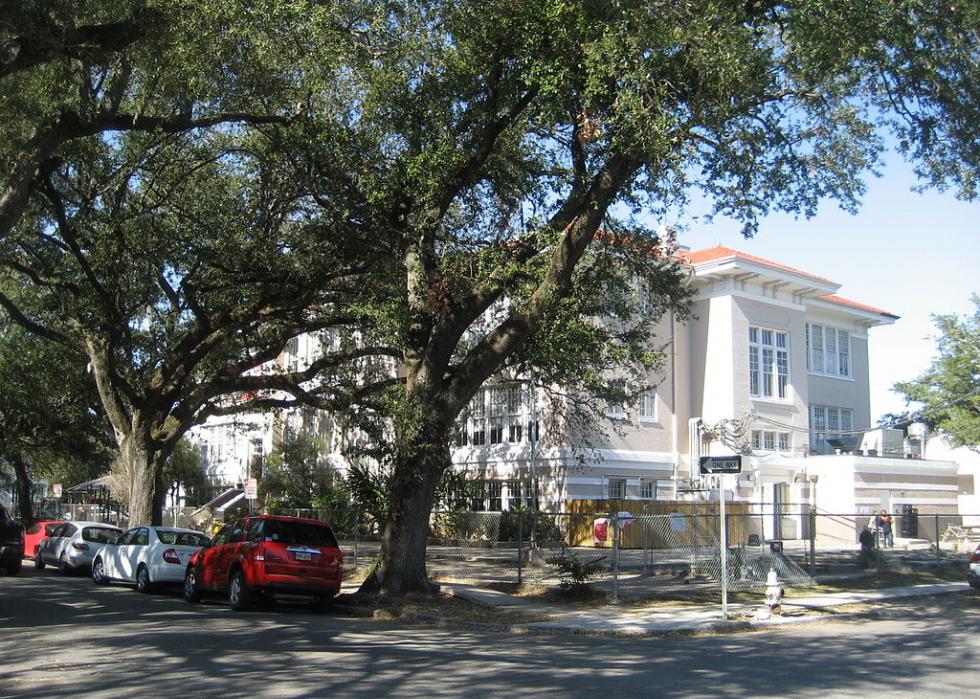 18 / 50
Infrogmation // Wikicommons
Louisiana: Lusher Charter School
School district: Orleans Parish Public Schools
Students: 1,691 (Grades K-12)
Student-teacher ratio: 14:1
Reading proficiency: 99%
Math proficiency: 97%
19 / 50
Dudesleeper // Wikicommons
Maine: Yarmouth Elementary School
School district: Yarmouth Schools
Students: 329
Student-teacher ratio: 14:1
Reading proficiency: 83%
Math proficiency: 80%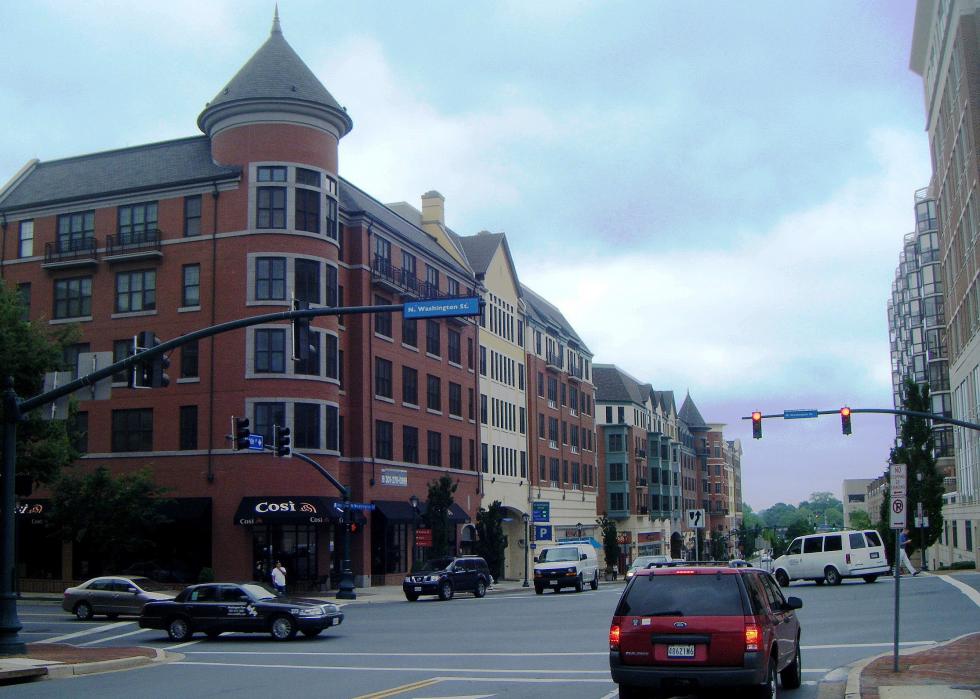 20 / 50
Wikipedian1234 // Wikicommons
Maryland: Carl Sandburg Learning Center
School district: Montgomery County Public Schools
Students: 92 (Grades K-5)
Student-teacher ratio: 4:1
Reading proficiency: 65%
Math proficiency: 65%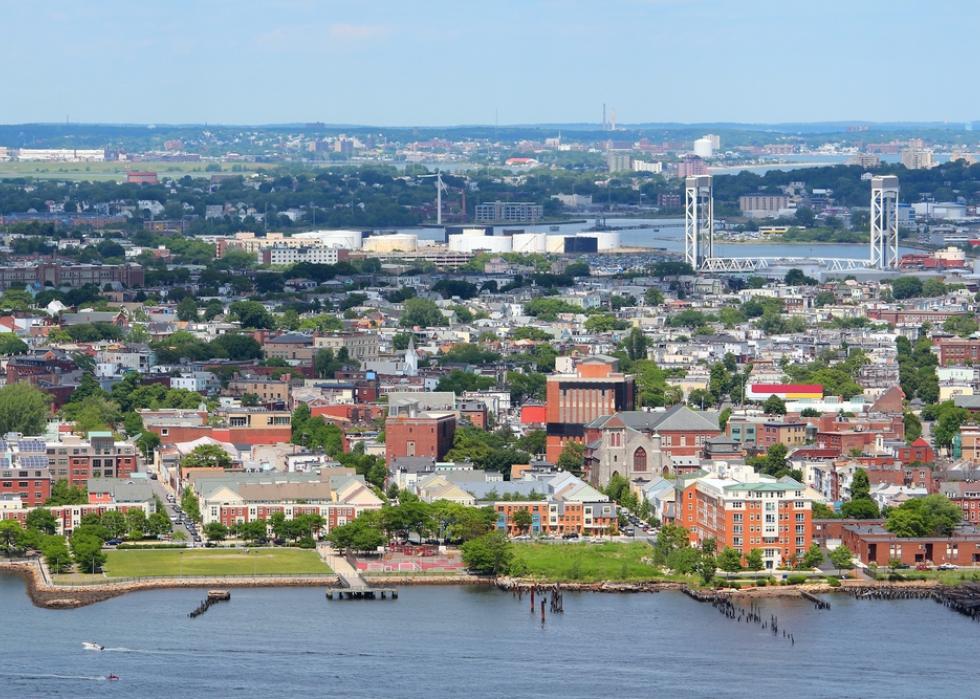 21 / 50
Tupungato // Shutterstock
Massachusetts: Edward W. Brooke Charter School - East Boston
School district: East Boston, MA
Students: 393 (Grades K-7)
Student-teacher ratio: 11:1
Reading proficiency: 92%
Math proficiency: 92%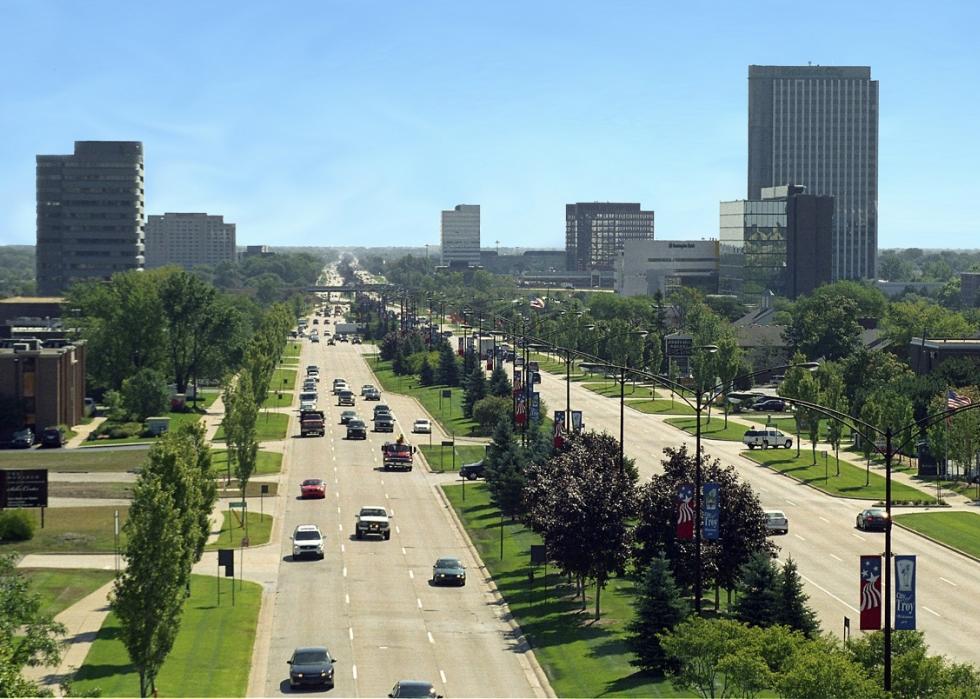 22 / 50
Michigan: Wattles Elementary School
School district: Troy School District
Students: 466 (Grades K-5)
Student-teacher ratio: 17:1
Reading proficiency: 87%
Math proficiency: 80%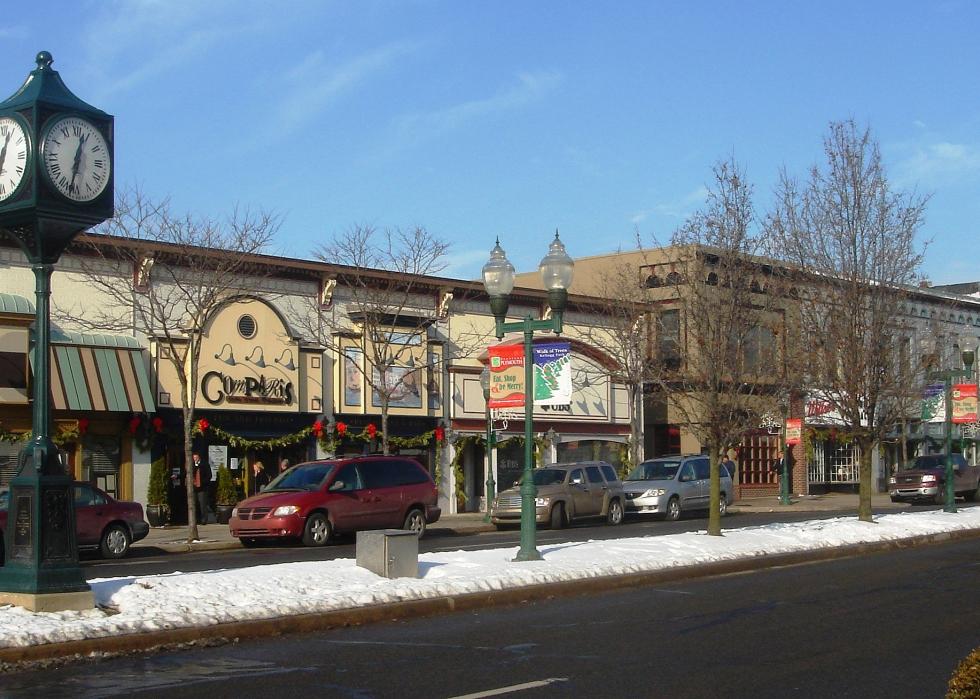 23 / 50
Dave Parker // Wikicommons
Minnesota: Plymouth Creek Elementary School
School district: Wayzata Public School District
Students: 743 (Grades K-5)
Student-teacher ratio: 16:1
Reading proficiency: 87%
Math proficiency: 92%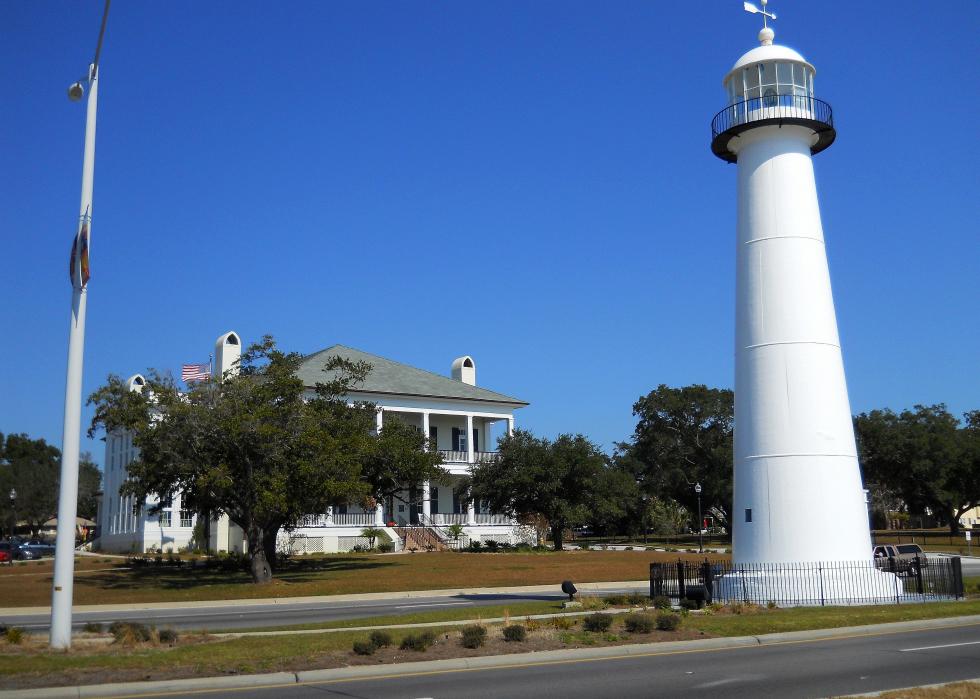 24 / 50
Mississippi: Popp's Ferry Elementary School
School district: Biloxi Public School District
Students: 726 (Grades K-5)
Student-teacher ratio: 17:1
Reading proficiency: 68%
Math proficiency: 79%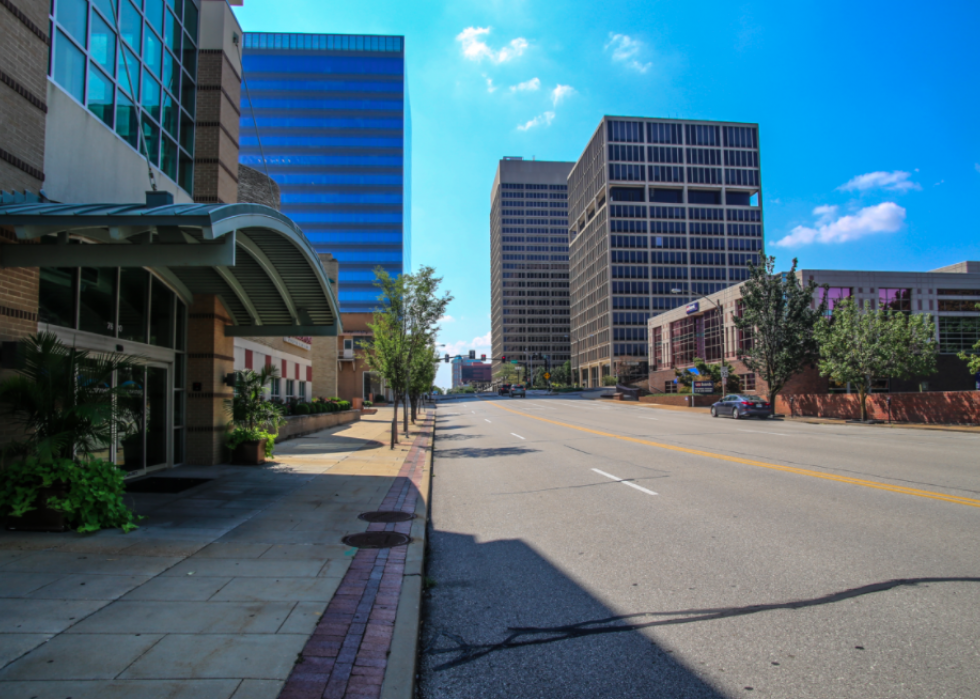 25 / 50
Paul Sableman // Wikicommons
Missouri: Ralph M. Captain Elementary School
School district: School District of Clayton
Students: 343 (Grades K-5)
Student-teacher ratio: 11:1
Reading proficiency: 87%
Math proficiency: 77%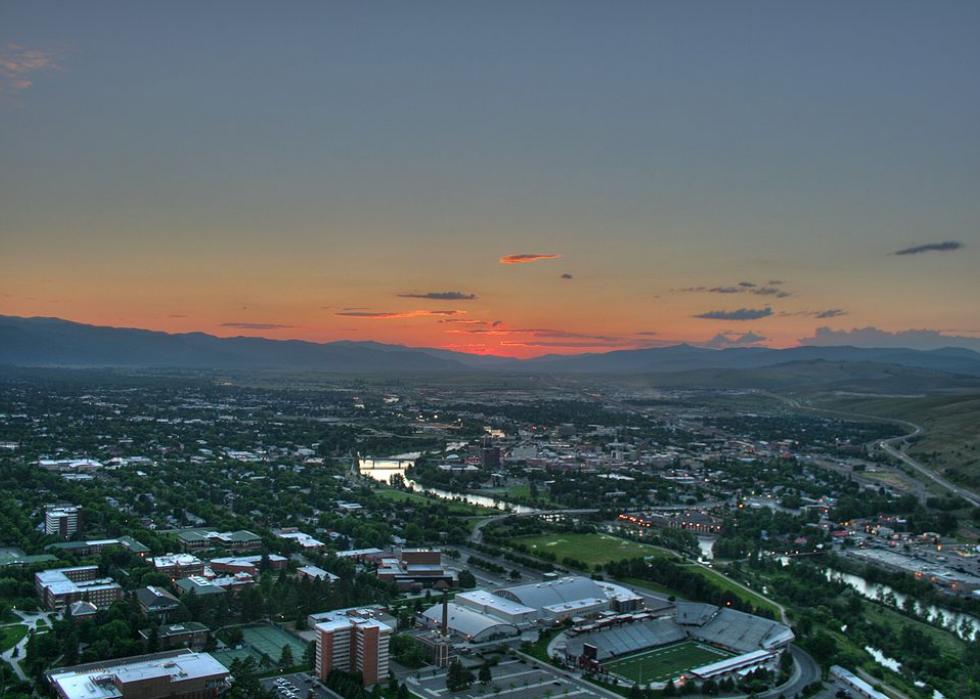 26 / 50
Prizrak 2084 // Wikicommons
Montana: Lower Grade Hellgate School
School district: Hellgate Elementary School District
Students: 1,020 (Grades K-5)
Student-teacher ratio: 16:1
Reading proficiency: 91%
Math proficiency: 84%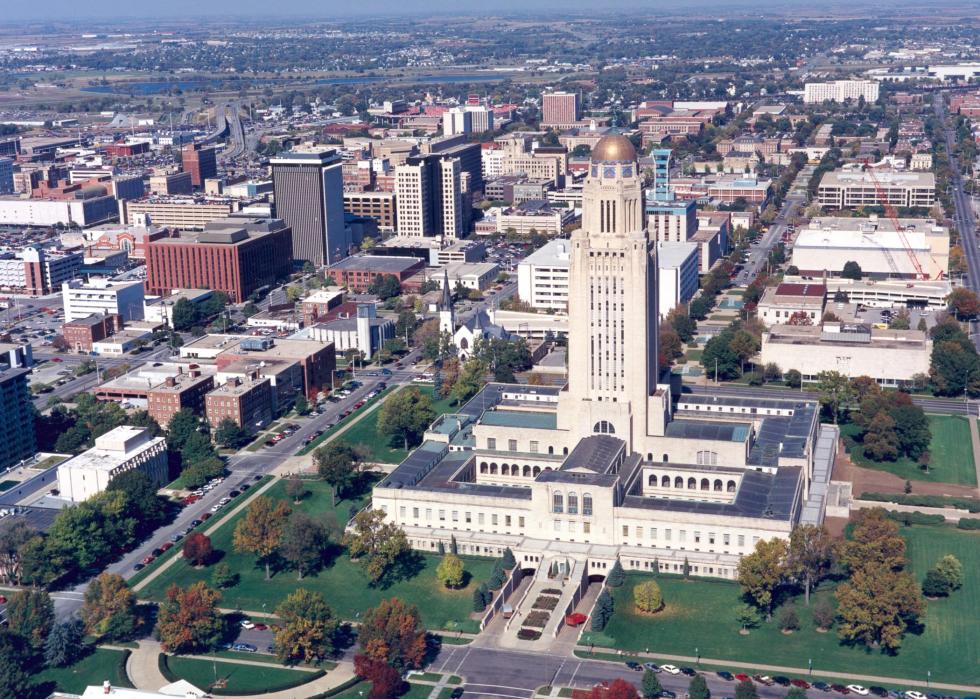 27 / 50
Nebraska: Sheridan Elementary School
School district: Lincoln Public Schools
Students: 467 (Grades K-5)
Student-teacher ratio: 13:1
Reading proficiency: 97%
Math proficiency: 96%
28 / 50
Christopher Boswell // Shutterstock
Nevada: Somerset Academy of Las Vegas
School district: North Las Vegas, NV
Students: 4,523 (Grades K-10)
Student-teacher ratio: 22:1
Reading proficiency: 84%
Math proficiency: 75%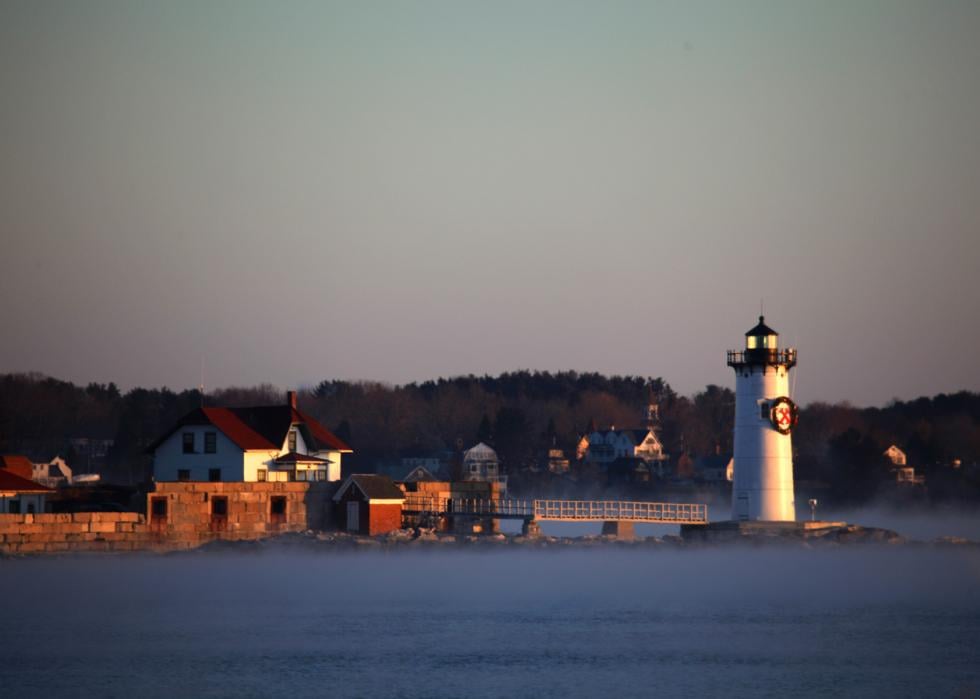 29 / 50
N.V. Deremer // WIkicommons
New Hampshire: Maude H. Trefethen School
School district: Newcastle
Students: 39 (Grades K-6)
Student-teacher ratio: 5:1
Reading proficiency: 90%
Math proficiency: 90%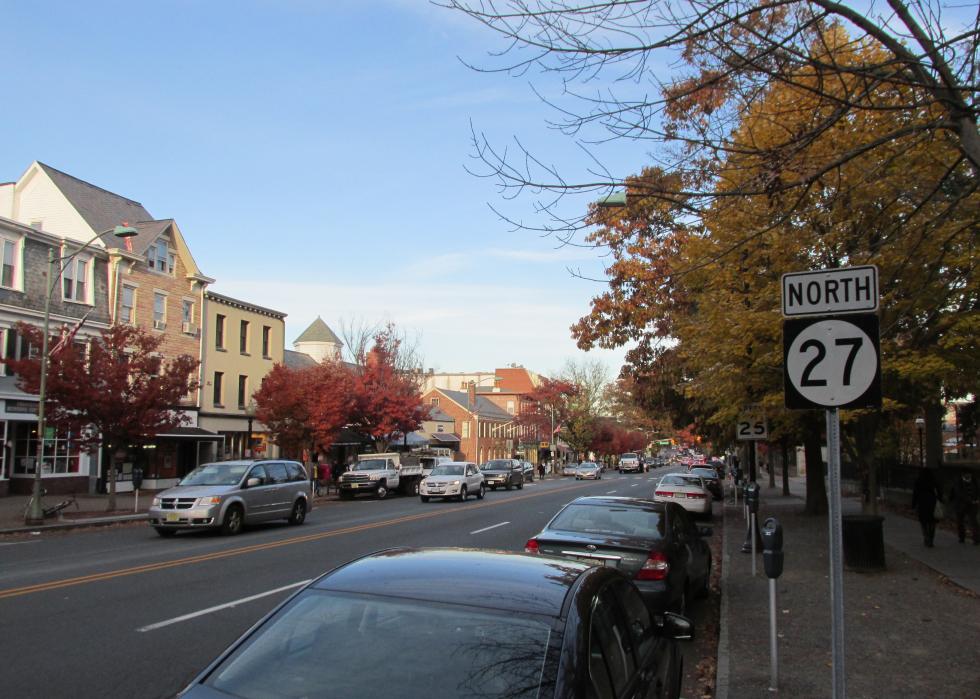 30 / 50
John Phelan // Wikicommons
New Jersey: Littlebrook Elementary School
School district: Princeton Public Schools
Students: 352 (Grades K-5)
Student-teacher ratio: 10:1
Reading proficiency: 87%
Math proficiency: 77%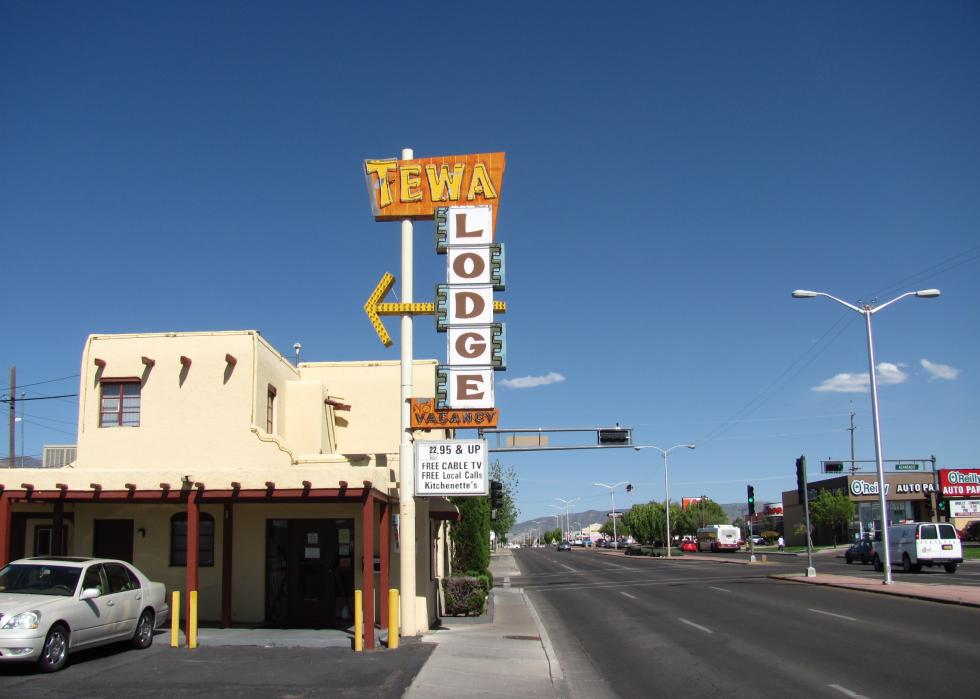 31 / 50
John Phelan // Wikicommons
New Mexico: Coral Community Charter School
School district: Albuquerque, NM
Students: 195 (Grades K-6)
Student-teacher ratio: 13:1
Reading proficiency: 45%
Math proficiency: 35%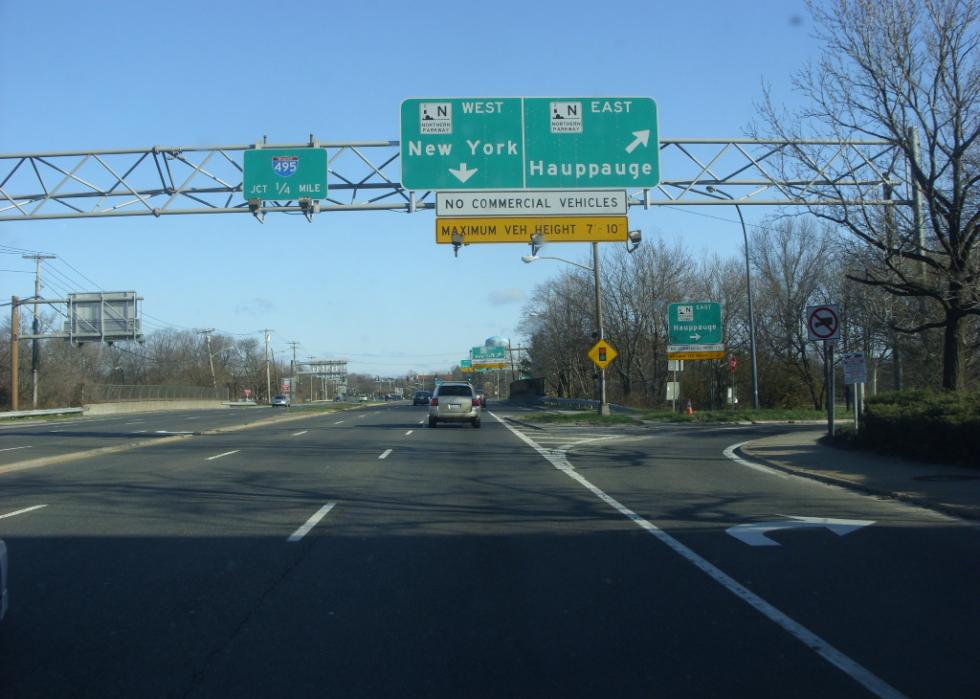 32 / 50
New York: Robert Seaman Elementary School
School district: Jericho Union Free School District
Students: 326 (Grades K-5)
Student-teacher ratio: 9:1
Reading proficiency: 72%
Math proficiency: 82%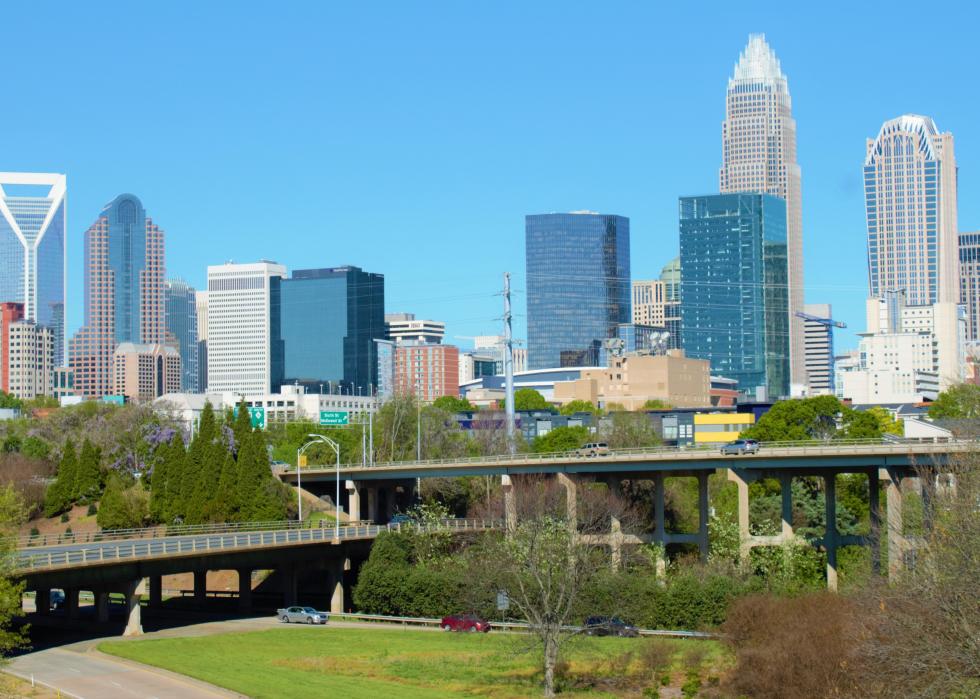 33 / 50
brandon walker // Wikicommons
North Carolina: Metrolina Regional Scholars Academy
School district: Charlotte, NC
Students: 363 (Grades K-8)
Student-teacher ratio: 13:1
Reading proficiency: 95%
Math proficiency: 96%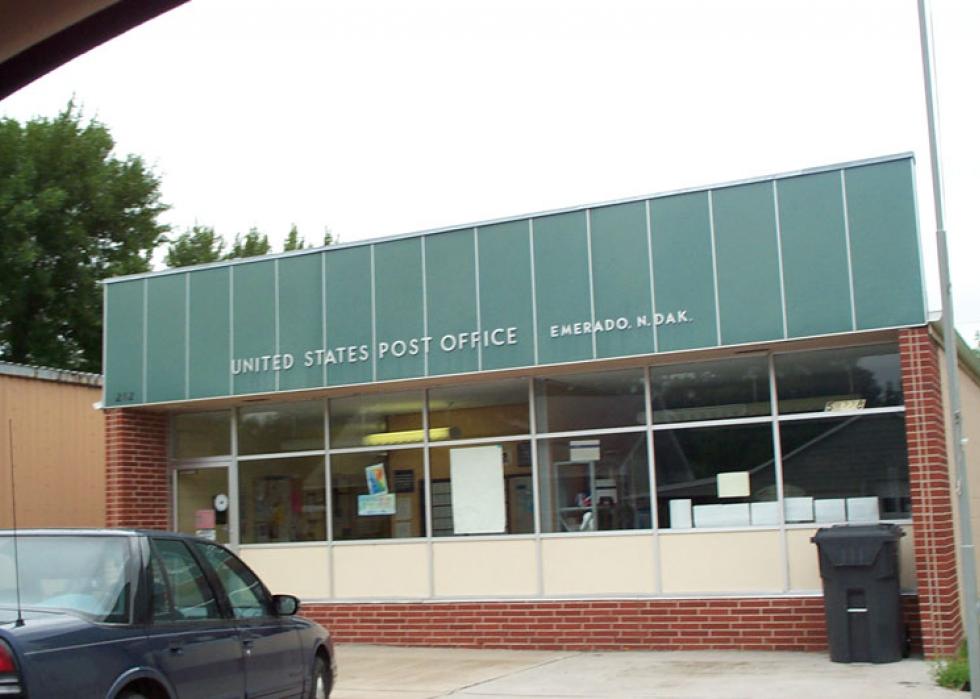 34 / 50
North Dakota: Emerado Elementary School
School district: N/A
Students: 92 (Grades K-8)
Student-teacher ratio: 7:1
Reading proficiency: 65%
Math proficiency: 75%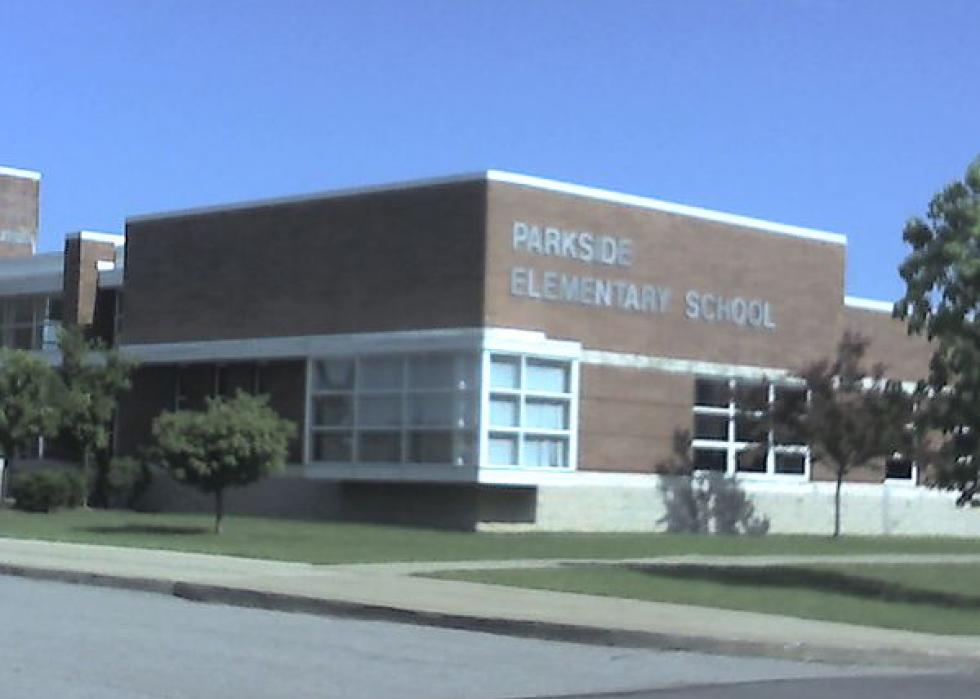 35 / 50
Ohio: Parkside Elementary School
School district: Solon City School District
Students: 353 (Grades K-4)
Student-teacher ratio: 16:1
Reading proficiency: 95%
Math proficiency: 95%
36 / 50
Oklahoma: Cottonwood Public School
School district: Coalgate, OK
Students: 177 (Grades K-8)
Student-teacher ratio: 9:1
Reading proficiency: 92%
Math proficiency: 92%
37 / 50
Steven Pavlov // WIkicommons
Oregon: Riverdale Grade School
School district: Riverdale School District
Students: 346 (Grades K-8)
Student-teacher ratio: 15:1
Reading proficiency: 84%
Math proficiency: 87%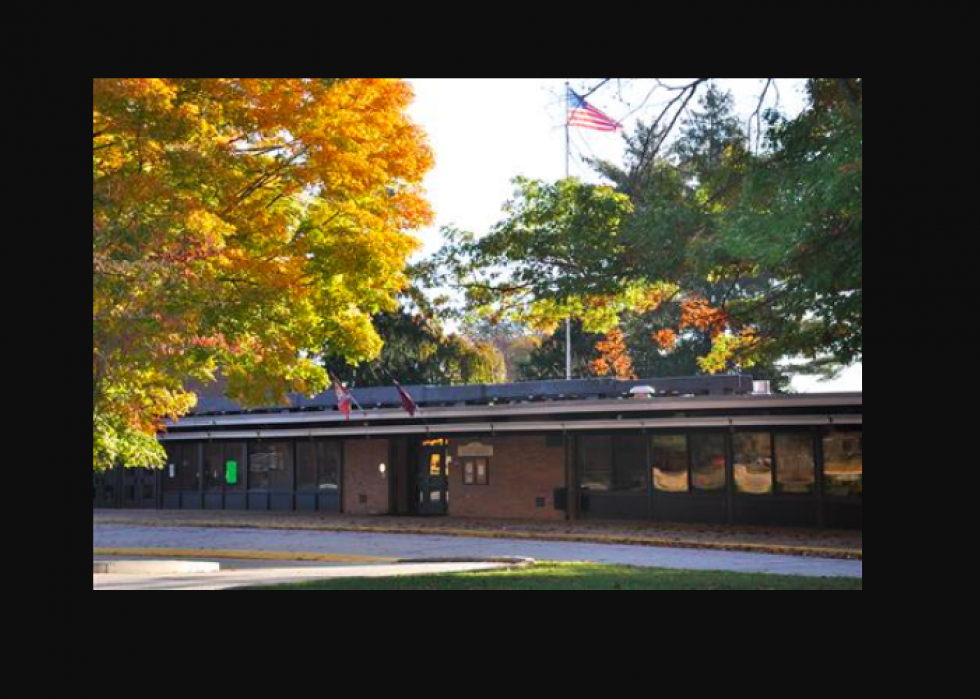 38 / 50
Pennsylvania: Ithan Elementary School
School district: Radnor Township School District
Students: 436 (Grades K-5)
Student-teacher ratio: 13:1
Reading proficiency: 92%
Math proficiency: 86%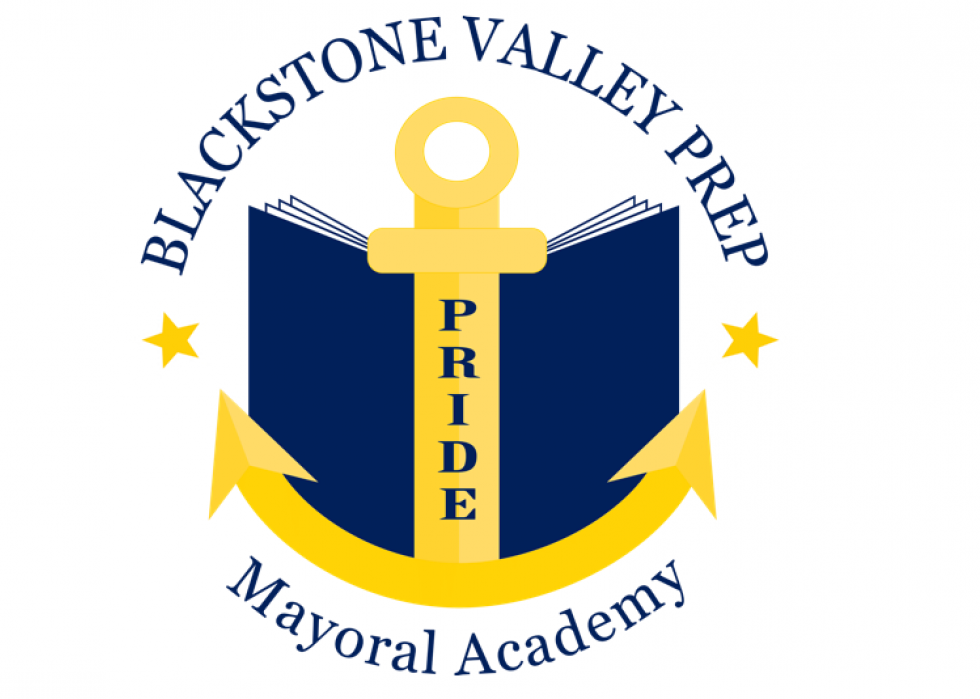 39 / 50
Rhode Island: Blackstone Valley Prep
School district: Cumberland, RI
Students: 418 (Grades K-4)
Student-teacher ratio: 12:1
Reading proficiency: 57%
Math proficiency: 62%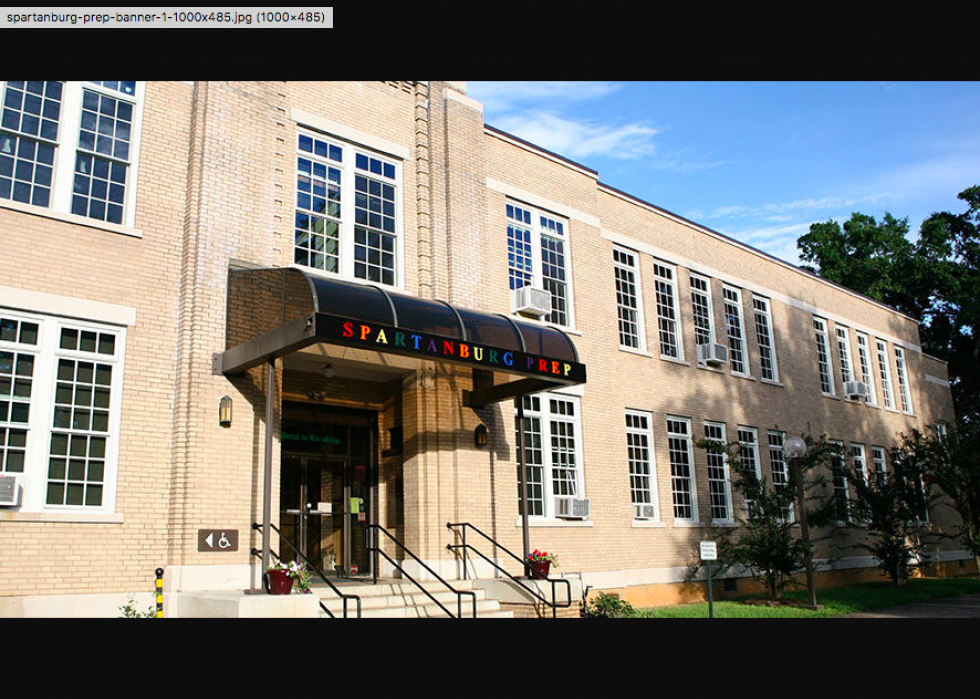 40 / 50
South Carolina: Spartanburg Preparatory School
School district: Spartanburg, SC
Students: 367 (Grades K-8)
Student-teacher ratio: 13:1
Reading proficiency: 89%
Math proficiency: 89%
41 / 50
South Dakota: Challenge Center School
School district: Sioux Falls School District
Students: 159 (Grades K-5)
Student-teacher ratio: 20:1
Reading proficiency: 95%
Math proficiency: 95%
42 / 50
Concord715 // Wikicommons
Tennessee: Kenrose Elementary School
School district: Williamson County Schools
Students: 820 (Grades K-5)
Student-teacher ratio: 16:1
Reading proficiency: 85%
Math proficiency: 89%
43 / 50
Texas: Kerr Elementary School
School district: Allen Independent School District
Students: 700 (Grades K-6)
Student-teacher ratio: 16:1
Reading proficiency: 98%
Math proficiency: 99%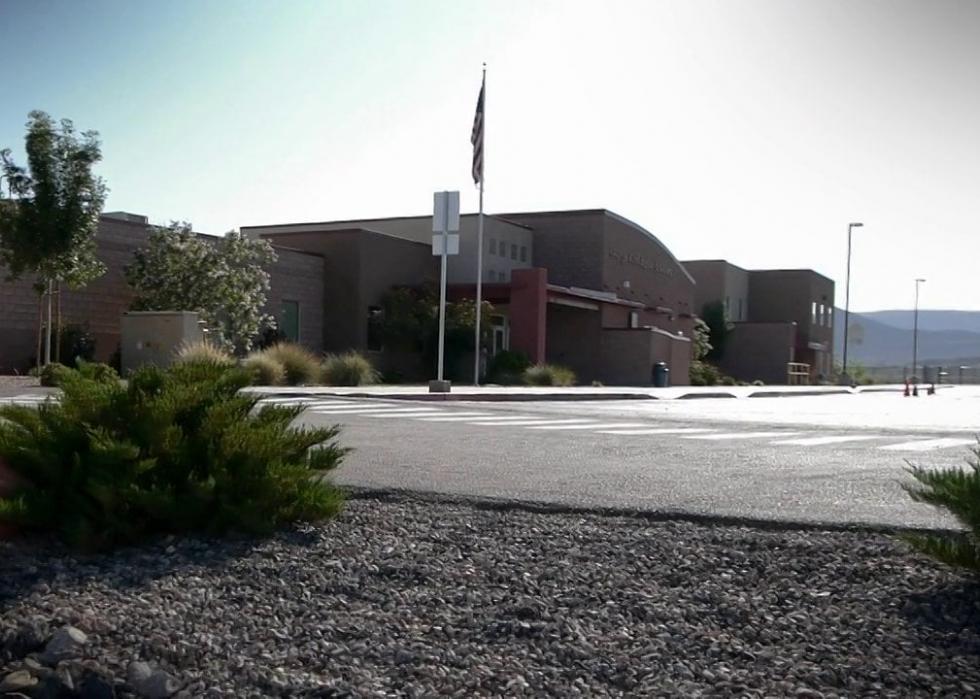 44 / 50
George Washington Academy
Utah: George Washington Academy
School district: St George, UT
Students: 1,027 (Grades K-8)
Student-teacher ratio: 22:1
Reading proficiency: 67%
Math proficiency: 78%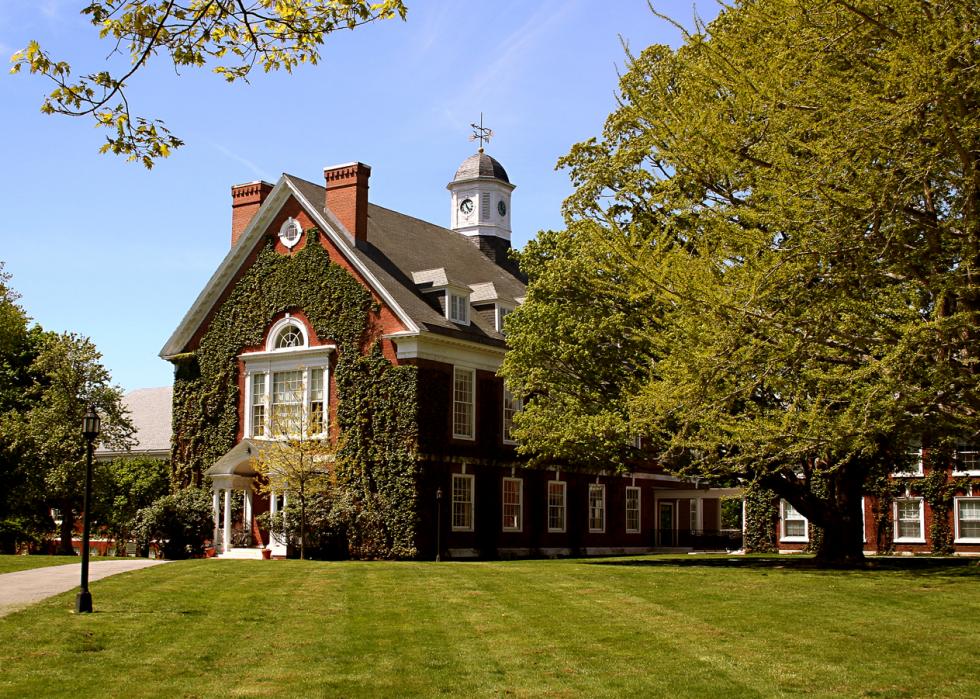 45 / 50
Vermont: Pomfret School
School district: South Pomfret, VT
Students: 53 (Grades K-6)
Student-teacher ratio: 8:1
Reading proficiency: 85%
Math proficiency: 75%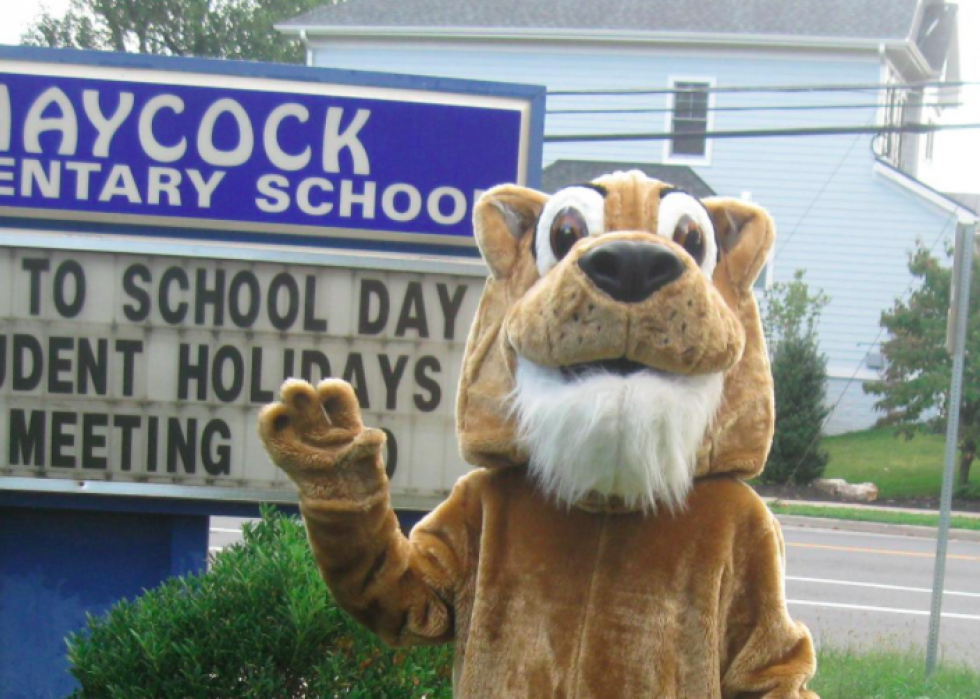 46 / 50
Haycock Elementary School
Virginia: Haycock Elementary School
School district: Fairfax County Public Schools
Students: 879 (Grades K-6)
Student-teacher ratio: 16:1
Reading proficiency: 97%
Math proficiency: 98%
47 / 50
Washington: Cherry Crest Elementary School
School district: Bellevue School District
Students: 573 (Grades K-5)
Student-teacher ratio: 15:1
Reading proficiency: 94%
Math proficiency: 95%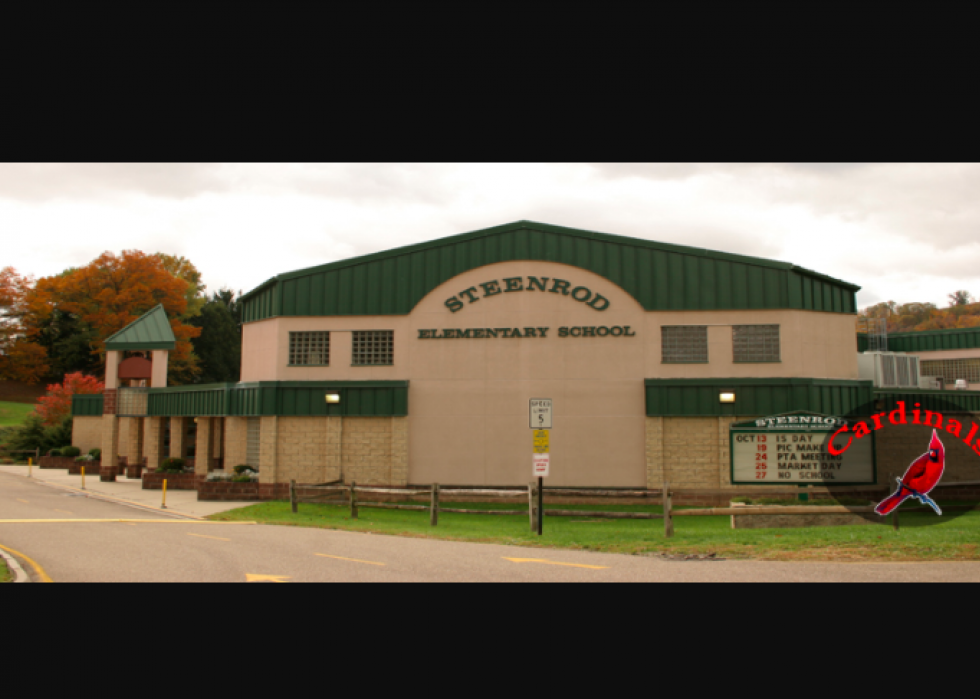 48 / 50
Steenrod Elementary School
West Virginia: Steenrod Elementary School
School district: Ohio County Schools
Students: 304 (Grades K-5)
Student-teacher ratio: 21:1
Reading proficiency: 87%
Math proficiency: 77%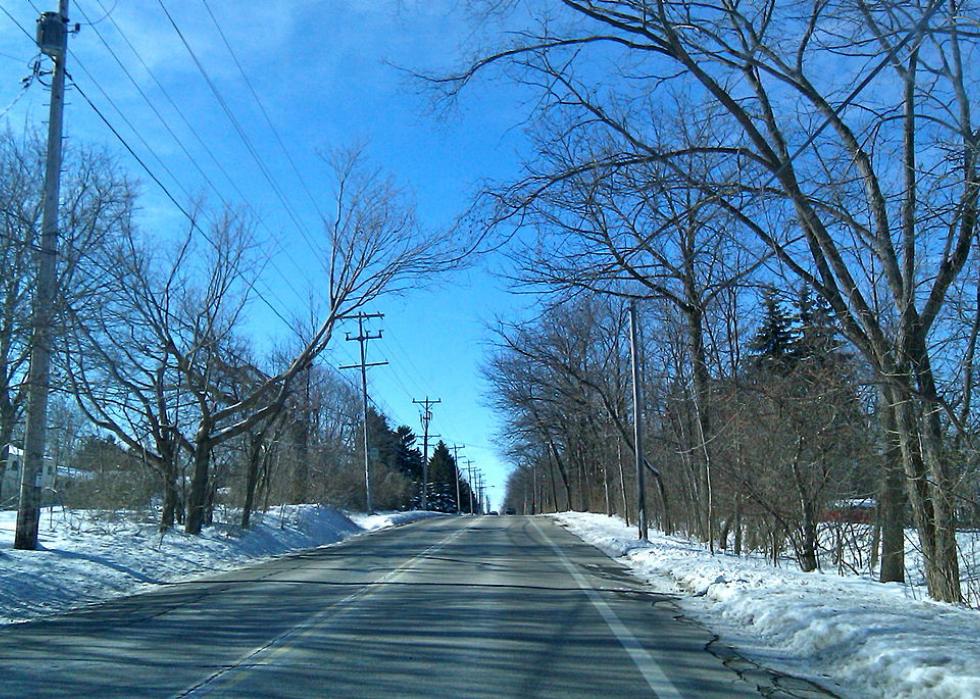 49 / 50
Wisconsin: Swanson Elementary School
School district: Elmbrook School District
Students: 732 (Grades K-5)
Student-teacher ratio: 16:1
Reading proficiency: 76%
Math proficiency: 78%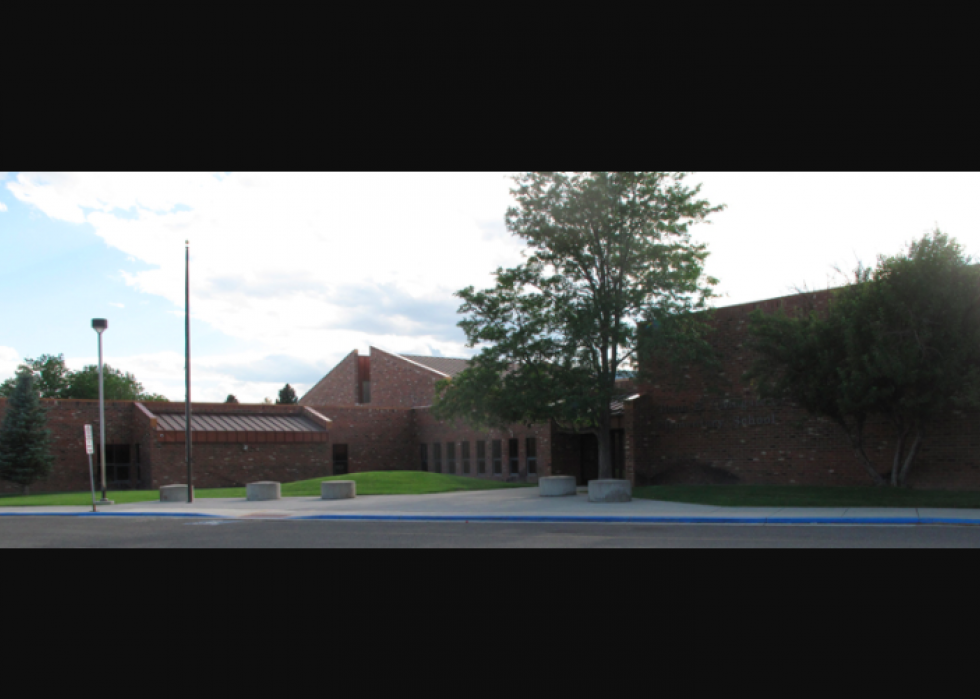 50 / 50
Glenn Livingston Elementary
Wyoming: Glenn Livingston Elementary School
School district: Park County School District No. 6
Students: 348 (Grades K-6)
Student-teacher ratio: 14:1
Reading proficiency: 82%
Math proficiency: 87%