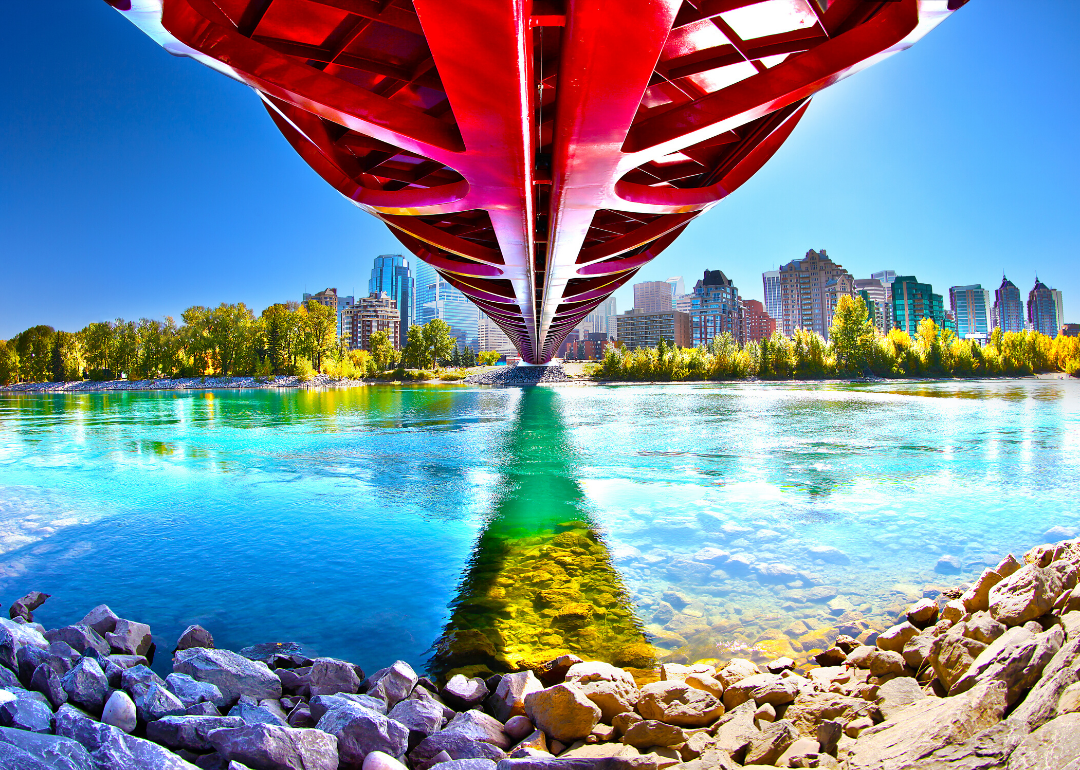 Places with the highest income in Canada
Timothy Yue // Shutterstock
Places with the highest income in Canada
Canada has one of the wealthiest middle classes in the world, according to The New York Times. Wealthier, even, than America's middle class, and according to the journalists David Leonhardt and Kevin Quealy, this shift happened sometime around 2010.
And Canada seems to be getting wealthier. A 2019 study from Statistics Canada revealed that the average income of tax-paying Canadians rose by 2.5% to $48,400 in 2017 compared to 2016. The study also found that the wealthiest taxpayers saw a more significant rise in income compared to the poorest taxpayers. Those in the top 1% saw their income grow by 8.5% to $477,700 compared to taxpayers in the bottom half who saw just a 2.4% average income growth to $17,200 in 2017.
To find the wealthiest places in Canada, Stacker focused on the middle class by looking at the median incomes and the average hourly wage of the 69 economic regions in Canada. "Middle class" is hardly a precise economic term, so what exactly does this mean? One way to quantify it is by median income, which half a country's workforce earns above and half earns below.
Canada is an enormous country covering some 3.855 million square miles, so the middle class hardly looks the same all over. After all, income depends on a wide variety of things, from educational level to race, gender, and location. What's considered middle class in a rural region like Edmundston-Woodstock, New Brunswick, might look different from what's considered middle class in Montréal, Quebec.
Using data from Statistics Canada, Stacker ranked the 69 economic regions in Canada by income. These economic regions, as defined by the census, are ranked by average hourly wage as of Q3 2019 (this data was released on March 30, 2020) from lowest to highest. Ties are broken by the growth in wages since Q3 2015.
Taking a closer look at the major industries, job market, and average hourly wage in each of these regions will help to give a better understanding of what the middle class looks like all over the country. For reference, the national average hourly wage in Canada is $21.25.
Read on to find out the poorest and wealthiest economic regions in Canada and which 13 have average hourly wages above the national average.
You may also like: Richest people in Canada