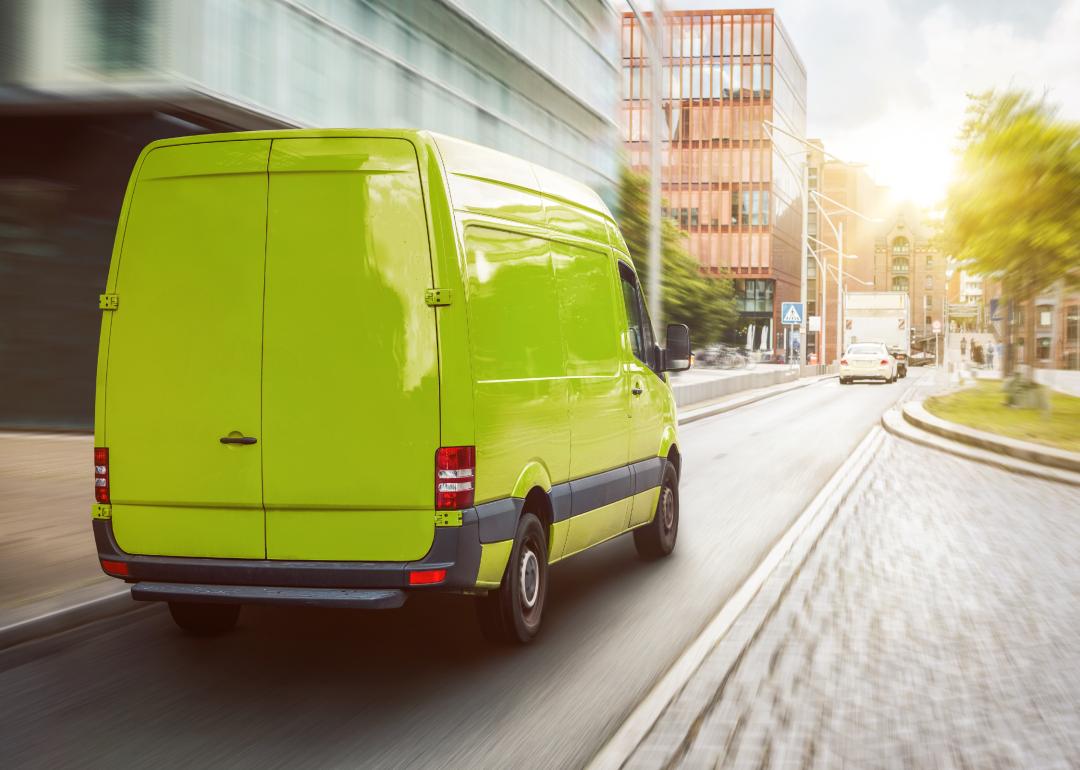 Stacker Studio
What to know about carbon-neutral shipping
photoschmidt // Shutterstock
What to know about carbon-neutral shipping
The U.S. logistics industry is an integrated supply chain network that transports goods to consumers via various modes of transportation. Logistical infrastructure is critical to any successful supply chain, notably key components such as transportation and communication networks.
While established trade routes and shipping arteries facilitated the territorial expansion and the buying and selling of various goods as far back as the early period of the Roman Empire, it was not until the mid-20th century—when the intermodal shipping container was invented—that we began to fulfill the needs of a global network.
More recently, closer attention has been paid to the environmental impact of the shipping industry. To glean a better understanding in this regard, Giving Assistant outlined five key elements of how carbon-neutral shipping works, from recyclable materials to carbon offsets.
Maritime shipping in particular presents myriad issues. According to a 2019 study published in World Seas: An Environmental Evaluation, these issues include air and sediment pollution, ballast water spreading aquatic invasive species, chemical spills, and underwater noise pollution, just to name a few.
A May 2022 New Yorker article goes even further, assessing the negative environmental effects when a shipping container (and its contents) go overboard and into the ocean depths. This occurred on the Tokio Express in 1997, when 62 full containers were jettisoned into the water when the ship ran aground 20 miles off the Cornish coast. Just one of those containers held 4,756,940 Lego pieces, now slowly eroding at the bottom of the sea.
Shipping's contribution to climate change is also significant. UK Research and Innovation, a multicouncil body operating within the auspices of the U.K. government, estimates shipping produces 940 million tons of Co2 each year, equivalent to approximately 3% of all emissions worldwide. Maritime shipping is also responsible for the emission of black carbon particles, which are produced by the burning of heavy fuel oil.
A study that looked at 2015 global emissions found that 67 kilotons of black carbon were emitted by ships that year, contributing to the overall Co2-equivalent climate warming impact from shipping.
As an interest in carbon-neutrality takes off around the world, it's important to note it's a concept often not fully understood. In general, it is the practice of addressing the shipping and supply chain so as to produce a net-zero amount of greenhouse gasses such as carbon dioxide or methane, but in application and practice it is multifaceted.
Continue reading to learn more about carbon-neutral shipping. 
This story originally appeared on Giving Assistant and was produced and distributed in partnership with Stacker Studio.