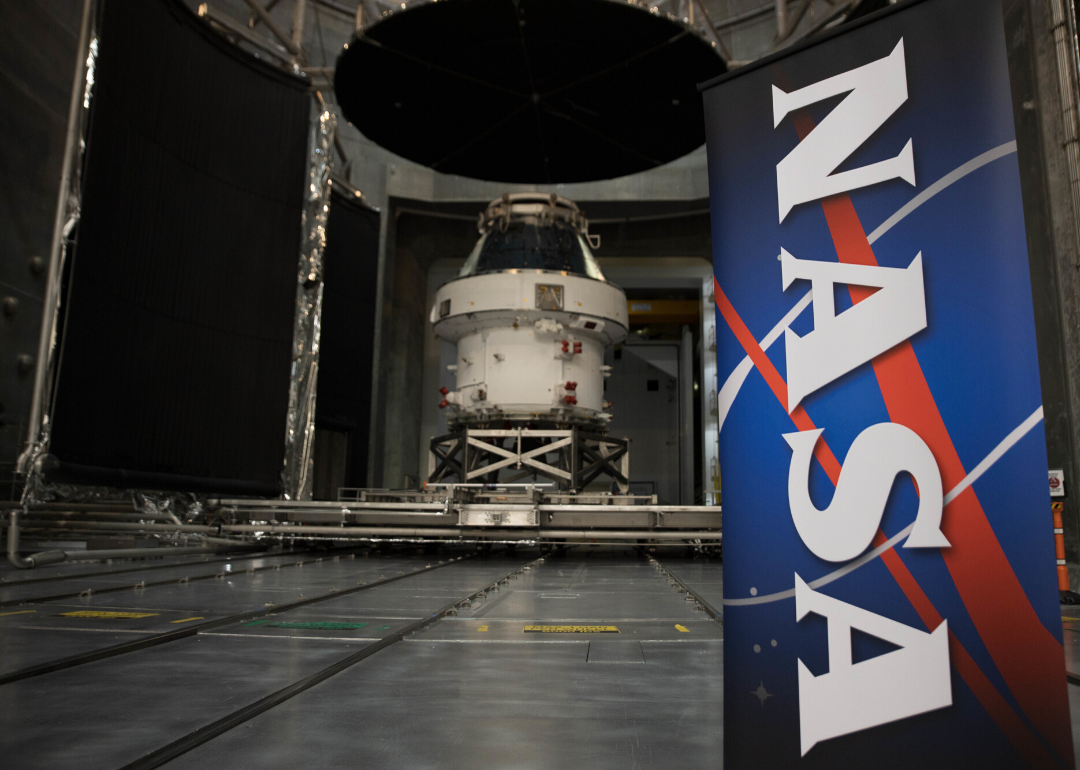 Best government agencies to work for
Megan Jelinger/SOPA Images/LightRocket via Getty Images
Best government agencies to work for
Dealing with the COVID-19 pandemic is a government-wide effort with health-related agencies, in particular, kicked into full gear. The Centers for Disease Control and Prevention, which is part of the Department of Health & Human Services, has been tracking COVID-19 cases and giving the public guidance on how to cope with the outbreak, while the National Institutes of Health has been researching potential treatments and vaccines for the disease. The coronavirus crisis has also impacted seemingly unrelated agencies, like the National Park Service, which has needed to close some parks, and the Internal Revenue Service, which is distributing economic impact payments to many taxpayers.
The success of each agency's efforts depends largely on the dedication of the roughly 2.1 million civilians who comprise the federal workforce, though. And research shows that when it comes to employee engagement, some agencies fare better than others.
To learn more about which government offices rank highly among their staffs, Stacker used data from Partnership for Public Service's Best Places to Work in the Federal Government rankings to compile a list of 35 federal agencies that are the best to work for, based mainly on a survey collected by the Office of Personnel Management. The survey was completed between May and July 2019 by 615,395 government agency employees that are permanent full-time or part-time workers. Ten additional agencies conducted their own surveys, which were completed by 268,400 additional employees in total.
The 35 agencies in this list are ranked by their 2019 employee engagement score out of 100, a score that is weighted with the help of three questions from the survey:
1. I recommend my organization as a good place to work.
2. Considering everything, how satisfied are you with your job?
3. Considering everything, how satisfied are you with your organization?
The employee engagement scores from 2018 and the workforce size of each agency is included in the list as well. The list also includes information on the size of the agency's workforce. Large agencies have at least 15,000 employees, midsize have 1,000–14,999 employees, and small agencies have 100–999 employees.
Whether you're considering a career in public service, or you're just curious about the federal government as a workplace, read on to learn about the best government agencies to work for.
You may also like: Every recession from U.S. history and how the country responded