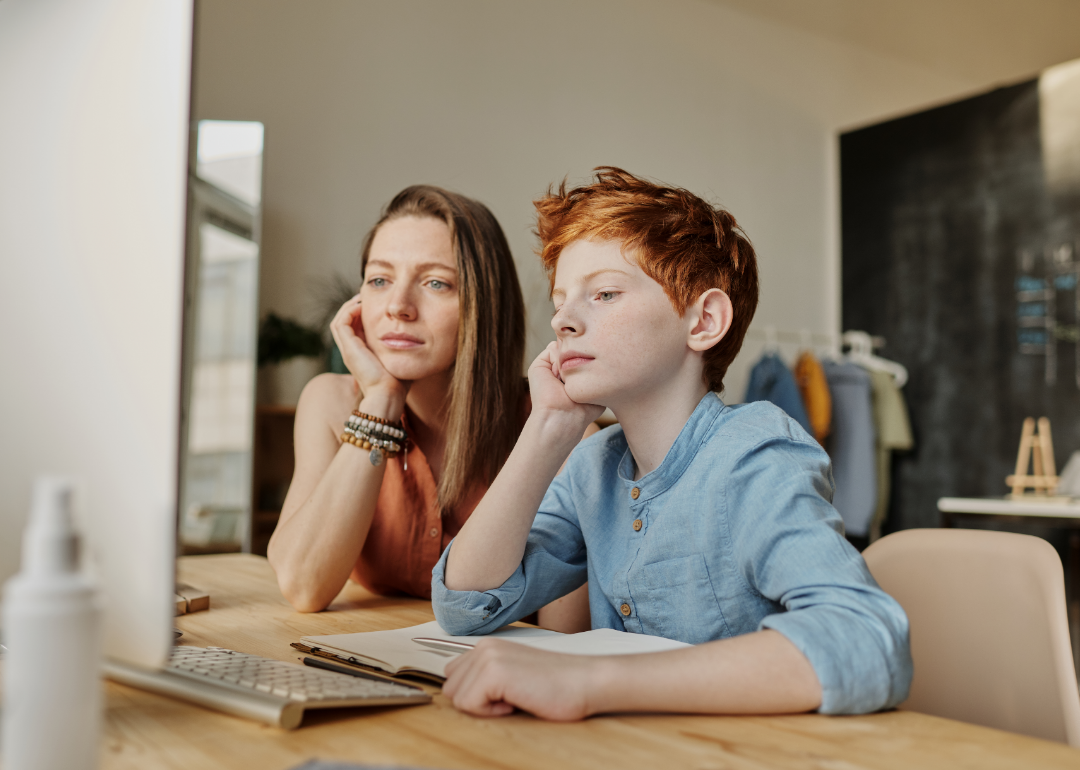 50 resources to educate kids at home
Consdering homeschooling? 50 resources to educate kids at home
Whether you're homeschooling your child or simply rounding out education opportunities during these unpredictable times, Stacker compiled a list of 50 educational resources for parents to reference while becoming overnight instructors.
From Scholastic guided adolescent learning to high-school-level Shakespeare instruction, each slide offers various resources and information on educational content for all ages. Scholastic's Dav Pilkey at Home series is an excellent example of how to engage pre-K and kindergarten children between the ages of 2 and 5. Using cartoon characters Dog Man and Captain Underpants, read-aloud activities and educational videos offer weekly educational tasks, with every seven days concluding with an age-appropriate daily reading quest.
Online Shakespeare teaches teens all about the English playwright virtually rather than flipping through pages in a classroom. The Homeschool Mom and Shakespeare Study Guide break down the life and works of the poet while Crash Course on YouTube offers similar age-appropriate videos, including pre-K instruction on Sir Isaac Newton.
Studying art history is made possible by worldwide museums offering free virtual tours in order to keep students learning the subject during social isolation.
Some areas are giving citizens more access to their online libraries with a registered card like The New York Public Library, which has up to 6 million circulating collections of books, music, and movies as educational resources. At the Empire State library, live virtual support is available in all subjects including science, reading, social studies, foreign language, and academic skills building. If parents are unsure of what or how to instruct, the library's Staff Book Finder leads you down the right virtual library aisle and free-online tutoring is available daily from 2 to 11 p.m. if students need extra help.
Keep reading to find out about 50 resources designed to help out with at-home education.
You may also like: From Barnum & Bailey to Annie Oakley: History of traveling entertainment in America