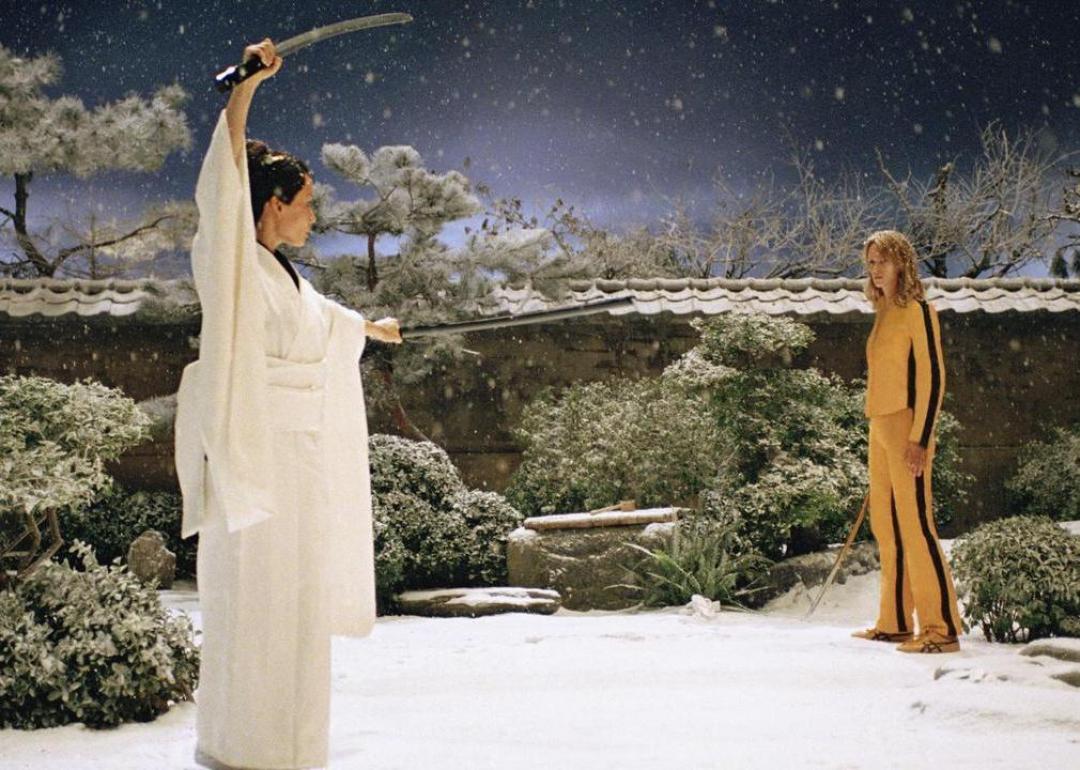 Best movies to stream on Hulu, according to audiences
Best movies to stream on Hulu, according to audiences
There are a ton of great movies to stream on Hulu and now is the time to stream them. With nearly everyone being asked to stay at home and help flatten the curve, a catalog of classics awaits. Yes, that includes Bong Joon Ho's recent masterpiece "Parasite," but there's so much more to the streaming platform than its most obvious contenders.
From award-winning documentaries to foreign dramas to retro classics, Hulu brings forth a surprising deluge of quality cinema. That includes films such as "Ninja Scroll" and "Akira," both of which redefined the possibilities of adult-themed anime. Documentaries like "Tickled" and "Three Identical Twins" move at the pace of a scripted thriller, as do literal scripted thrillers such as "The Guilty" and "The Chaser." That's not to mention proven favorites like the "Kill Bill" movies and "Good Will Hunting," which respectively beg for repeat viewings.
The list easily goes on. French drama "Portrait of a Lady on Fire" places prescient themes in a historical context, earning high marks among critics and audiences alike. The documentary "Minding the Gap" peels back the curtain on small-town American life like no film before it. Indie sci-fi thriller "Coherence" cranks big ideas out of an insanely small budget. On the opposite side of the budgetary spectrum is "Mission: Impossible—Fallout," which might very well be a series best.
Because Hulu's catalog is both vast and varied, it can be difficult to locate the cream of the crop. Enter Stacker's list of the best movies to stream on Hulu, according to audiences. To create the list, Stacker compiled Letterboxd and IMDb data on all films streaming on Hulu as of April 27, 2020, and ranked them according to their Letterboxd user scores, with any ties broken by IMDb user scores. TV specials and stand-up specials were not included. Here are the best movies to stream on Hulu, according to audiences.
You may also like: Greatest villains of 20th-century cinema