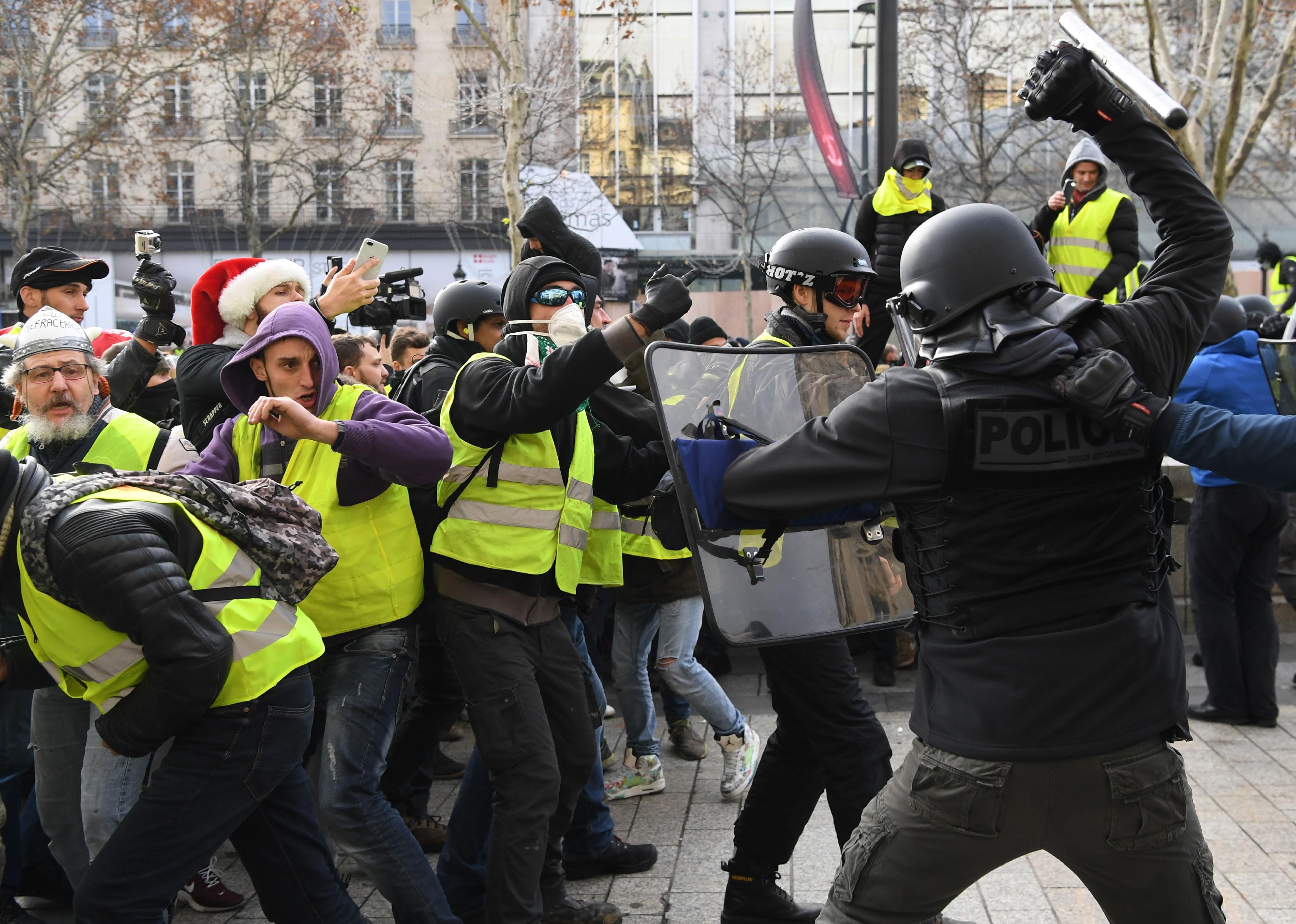 State violence against protesting civilians: A global comparison
ALAIN JOCARD // Getty Images
State violence against protesting civilians: A global comparison
The killings of George Floyd and Breonna Taylor by police in 2020 ignited anti-police brutality and anti-racism protests across the U.S. and the world. For many, the murders represented a shift in awareness of police brutality as an issue—between 2015 and 2020, there was a marked increase in U.S. adults who believed that police violence was a serious problem.
As protesters took to the streets, another shift was occurring: increased police violence against protesting civilians. Over the past several years, the use of excessive force by police and military against protesters—both domestically and globally—has steadily increased, according to a statement from the United Nations Human Rights Office. This trend includes violence against journalists covering protests and has made conditions for protesting more dangerous. The U.S. nearly tops the list for most incidents of state violence against protesters, placing sixth among all countries.
In order to compare levels of state violence against protesters globally, Stacker compiled data from the Armed Conflict Location & Event Data Project to see which governments have had the most violent reactions to protesting civilians since January 2021. Data is from January 2021 through June 2022.
Incidents of violence against protesters include abductions, attacks, and sexual violence by police, military, or another state actor, but do not include civilian-on-civilian violence, civilian or political militias, or gang activity. State responses to protests are classified as "interventions" and include attempts to disperse or suppress the protest without "lethal injuries." "Excessive force against protestors" means serious or lethal injuries were reported. Protests where there was no formal, forced attempt to disperse civilians were not included in the ranking.
You may also like: From Stonewall to today: 50+ years of modern LGBTQ+ history