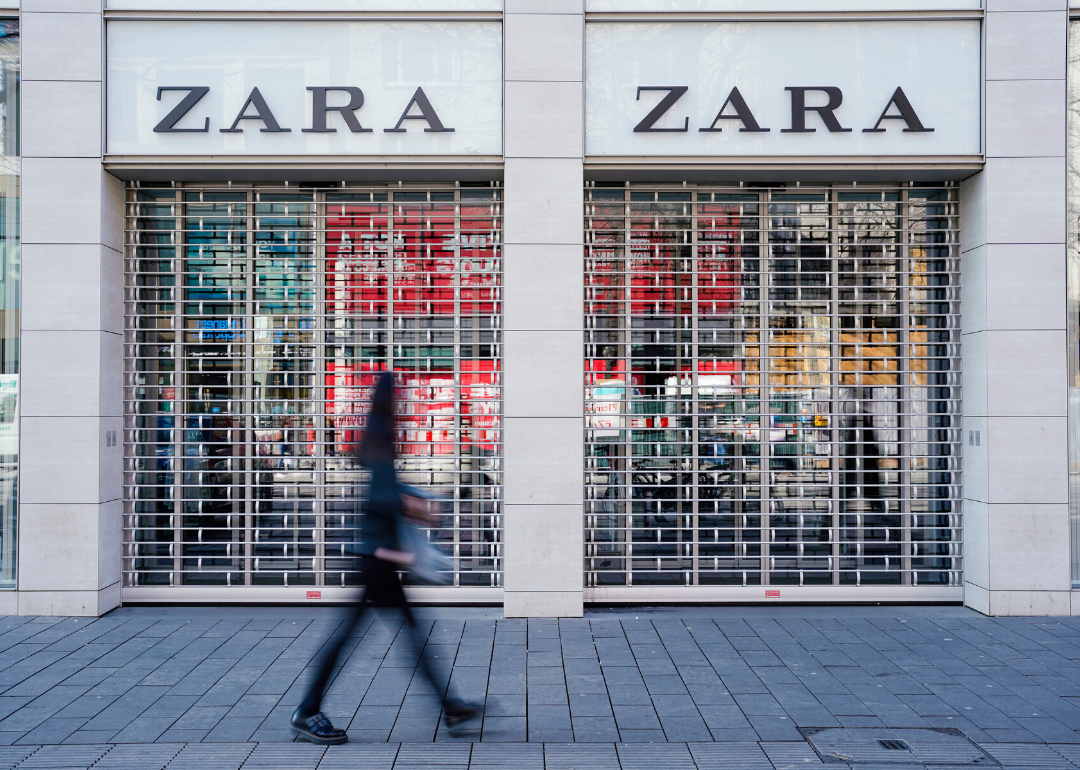 Industries with the biggest dropoff in foot traffic during COVID-19
picture alliance // Getty Images
Industries with the biggest dropoff in foot traffic during COVID-19
Remember New Year's Eve 2019? Everyone was toasting to 2020, making jokes that it would be the year to see everything clearly. Who would have imagined that a pandemic would sweep the world, infecting more than three million people, killing more than 200,000 individuals, crashing the stock market, and wreaking havoc in almost every industry? While the term social distancing was not in anyone's vernacular before the pandemic, people quickly learned its definition, and abided by regulations to stay at home, and stay six feet away from other people when leaving their homes, to help stop the spread of the novel coronavirus. The collective absence of groups of people in the world meant foot traffic would dramatically drop in businesses across the country. Wonder which industries' foot traffic has been affected the most? Stacker did, and created a slideshow featuring industries with the biggest dropoff in foot traffic so far during COVID-19.
It compiled a list of the industries where business traffic has fallen the most, using data from SafeGraph. The data is an aggregated and privacy-safe summary of foot traffic to six million points of interest in North America, collected from a population sample of smartphone devices from across U.S. demographics and geographies. It was then aggregated by categories or by brands. A total of 197 six-digit North American Industry Classification System (NAICS) industries with a minimum of 10,000 visits the week of March 1 were considered. Change in foot traffic compares the weeks of March 1 and April 12. Total U.S. business foot traffic was down 61.9% during this time.
After identifying the industries and the changes in the weekly foot traffic for the two weeks mentioned above, Stacker looked inside the industry for news and insights that would provide a window into how each industry is reacting to the decline in foot traffic. Keep reading to learn how American industries are reinventing themselves to help their customers and the country in these uncertain times.
Related: How the biggest companies in America are impacted by COVID-19