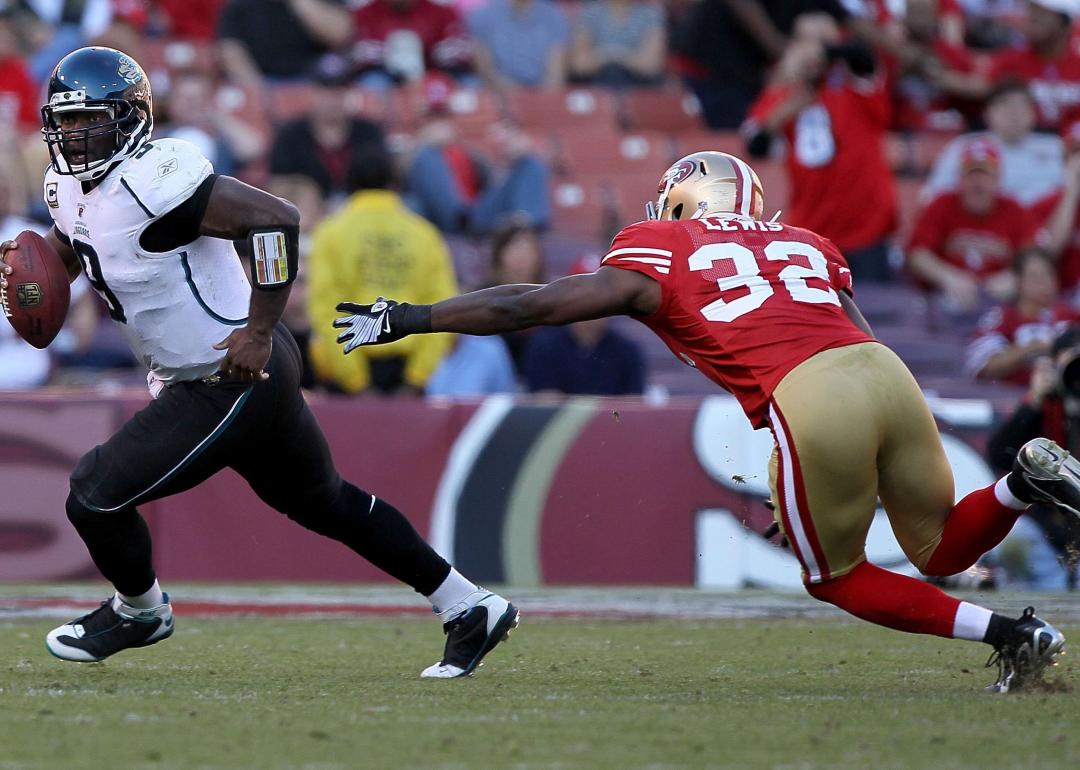 Jed Jacobsohn // Getty Images
NFL late-bloomer QBs
Today's NFL is so complicated that it's common for new quarterbacks to sit their first years out and watch from the sidelines to learn the pro game and hit the ground running in year two. Some quarterbacks, however, don't break out in year two—or years three, four, or five.
With 32 teams in the league, the better half of the NFL is dominated by the top 15 quarterbacks. Many, of course, never make it into that class of signal-callers at all, and those who do tend to establish themselves fairly early on. Some quarterbacks, however, make it into the top 15, but not until they're mature veterans well into their careers. This list tells their stories.
Stacker compiled a list of NFL late bloomers using 1932–2020 data from Pro Football Reference. The list includes players who did not rank in the top 15 in passing yards until after their first five seasons. The list is in reverse chronological order by year their careers ended, with current players first.
Some of the entries would likely be surprising to most—Hall of Fame players who are household names, at least among anyone remotely interested in football. Others are much more obscure—virtual unknowns who broke into the top 15 only once or twice in the middle or end of their careers. Others began their careers as backups and later went on to achieve significant success after starters retired or were injured. Others were journeymen who bounced around the league before finally settling in with teams that allowed them to thrive.
All, however, hold the distinction of spending at least one season listed among the 15 best quarterbacks. They also stand out for their persistence—five years is a long time to spend in a bruising league like the NFL without the recognition, notoriety, or salaries that come with success under center.
You may also like: 40 other times sports have been temporarily interrupted