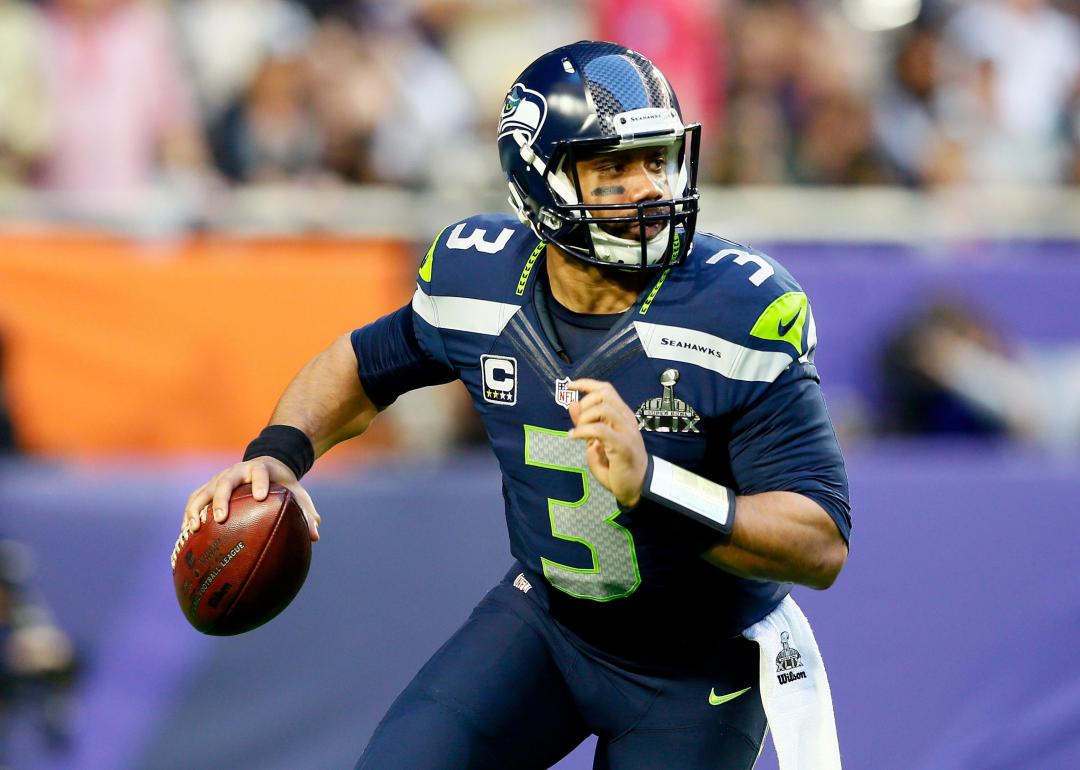 Largest NFL contracts in history
Kevin C. Cox // Getty Images
Largest NFL contracts in history
The NFL offseason has given sports fans some much-needed excitement over the past few months. Still, none of the deals handed out set a new record for the largest contract in NFL history. Overall, NFL contract values have skyrocketed in recent years, with many players surpassing the $100 million mark. It's not just quarterbacks, either, who are being paid the big bucks. Defensive anchors, pass-rushers, and dynamic wide receivers rake in money, too. Words to the wise: If you're looking for big money, it helps to negotiate with the Dallas Cowboys.
Stacker compiled a list of the largest NFL contracts in history using active contracts from Spotrac and historical contracts from a variety of news sources. The contracts are ranked by the highest total contract value through 2020.
Some of the deals were handed out more than a decade ago to names who have long retired or moved into the broadcast booth. One common trend you will see throughout is that of a player who is bequeathed with a big contract but rarely finishes out that deal with the same team. In the NFL, contracts are not guaranteed, so teams have often employed a strategy of loading contracts with large overall numbers, knowing they could cut ties toward the end of a deal. Recently, players have become less willing to budge over guaranteed money and are calling for large chunks of contracts to have guaranteed money paid upfront.
Occasionally, superstar players like Tom Brady will take smaller contracts for the benefit of a team trying to get under a salary cap. While the current leader on this list has held the top spot for two years, expect that number to be broken in the coming years. Young superstars like Patrick Mahomes, Lamar Jackson, and Deshaun Watson are due big paydays and will make some of the current list of 50 largest NFL contracts in history seem like small potatoes. Click through to find out the math behind the biggest spending sprees in football.
You may also like: 25 athletes who came out of retirement