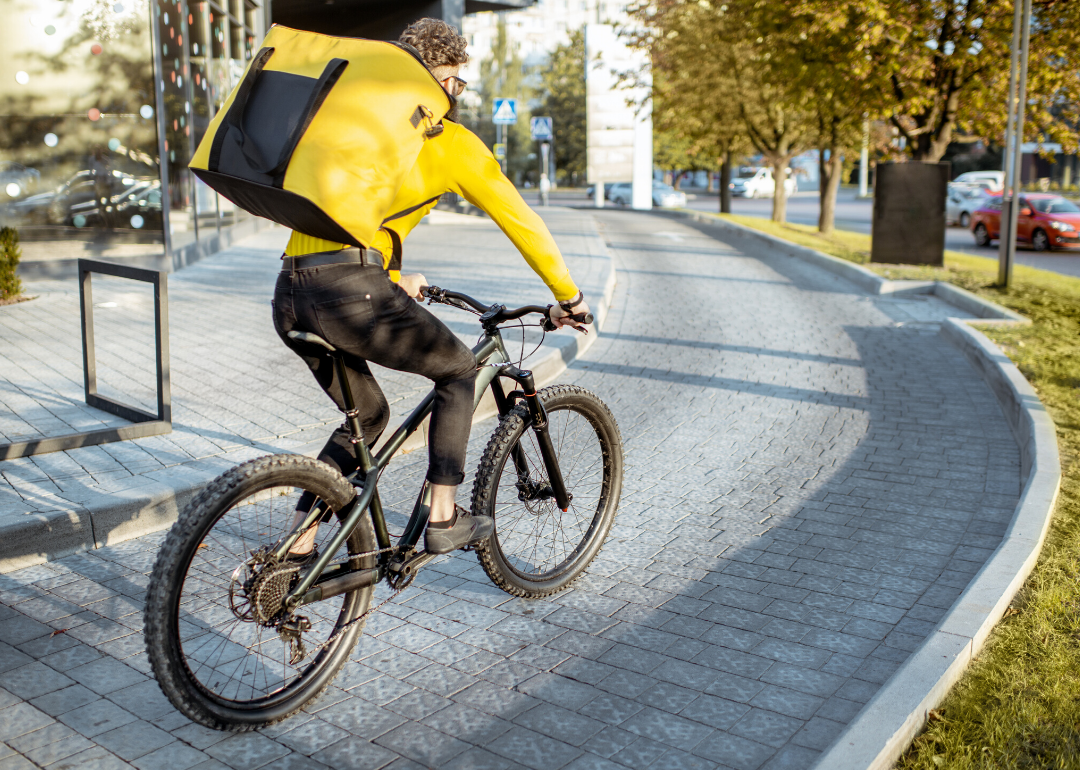 Most popular delivery order in every state during COVID-19
Most popular delivery order in every state during COVID-19
Food delivery has offered a much-needed lifeline to people abiding by social distancing guidelines in the last several months. It's also offered a means of restaurants staying in business amid the uncertainty of closures and what that meant for a company's ability to reopen.
As nonessential businesses were shuttered in March and people stayed home, 97% of restaurants were hit by requirements to end dine-in meal sales. The NPD Group found restaurant traffic dropped a full 22% in March 2020 over the same month in 2019—but online restaurant orders shot up by 63% and delivery by 67%. Full-service restaurants suffered 35% drops in traffic in the same month over March 2019; those that provided take-out and delivery options grew off-premise traffic 31%. But while take out and delivery won't be enough to save many restaurants, for others, delivery options—even when fraught with high fees through third-party apps—have made all the difference.
Yelp data scientist Samuel Hansen compiled the most popular delivery orders unique to every state during COVID-19. He mined the text of Yelp orders sent starting on March 16 (the day shelter-in-place orders were first enacted in the U.S.), then cleaned the text using a language-processing technique to determine the popularity of different food orders relative to their popularity in other states. Hansen's findings were published in a Yelp press release on May 21.
Some states shared favorites: Cheese pizza and gyros each ranked #1 in four states; tacos, bubble tea, sushi, and pad thai in three states, and General Tso's chicken in two states. Keep reading to see what the #1 delivery order is in your home state.
You may also like: Bananas, avocados, and other beloved foods that may go extinct soon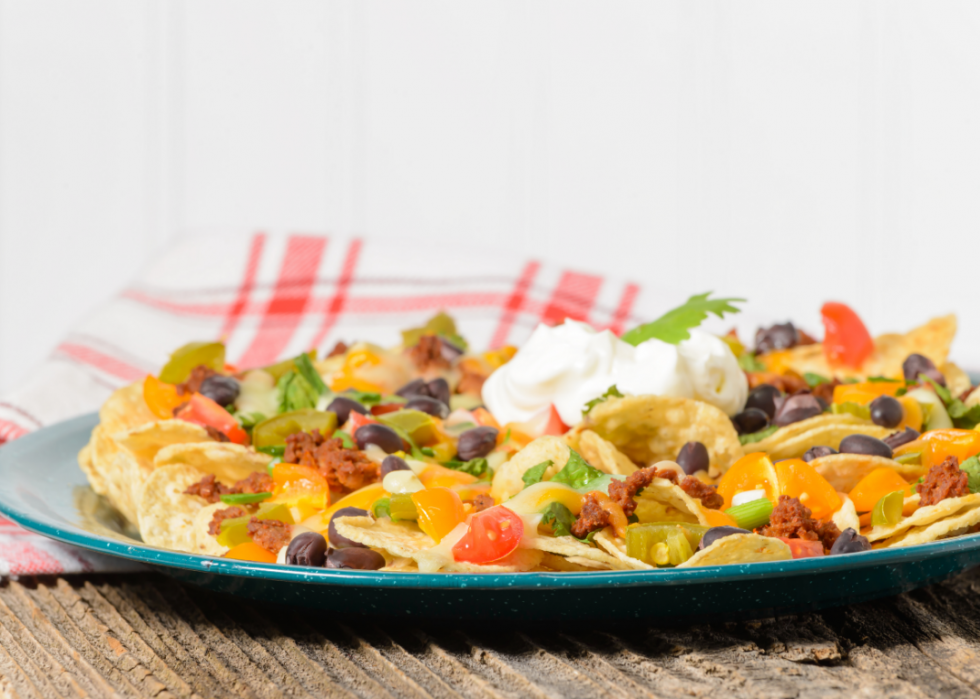 1 / 51
Alabama
- Most popular delivery order: Nachos
2 / 51
Alaska
- Most popular delivery order: Gumbo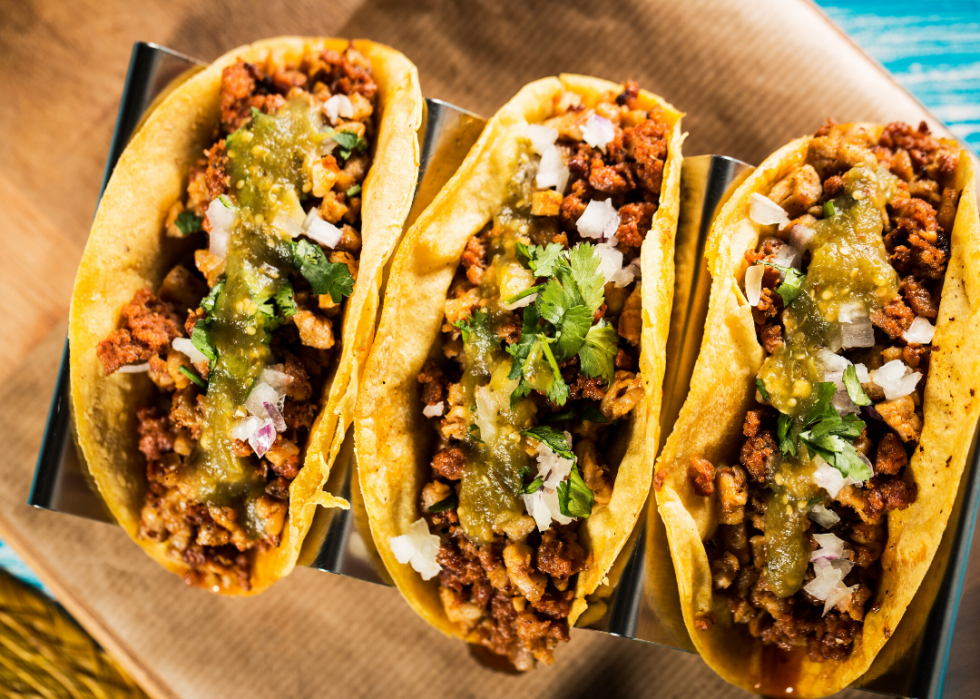 3 / 51
Arizona
- Most popular delivery order: Tacos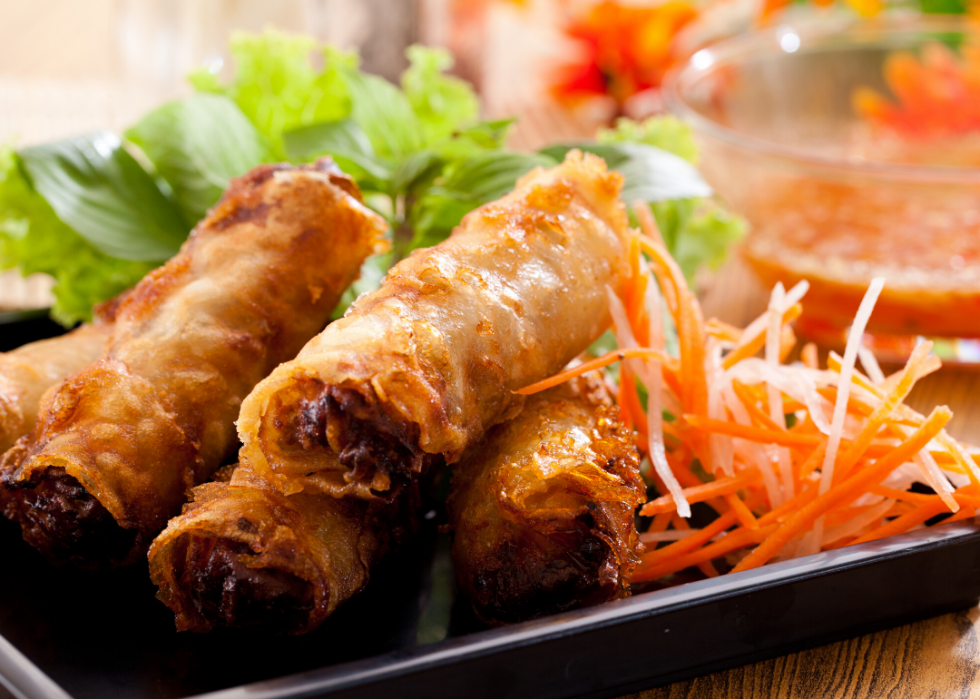 4 / 51
Arkansas
- Most popular delivery order: Spring rolls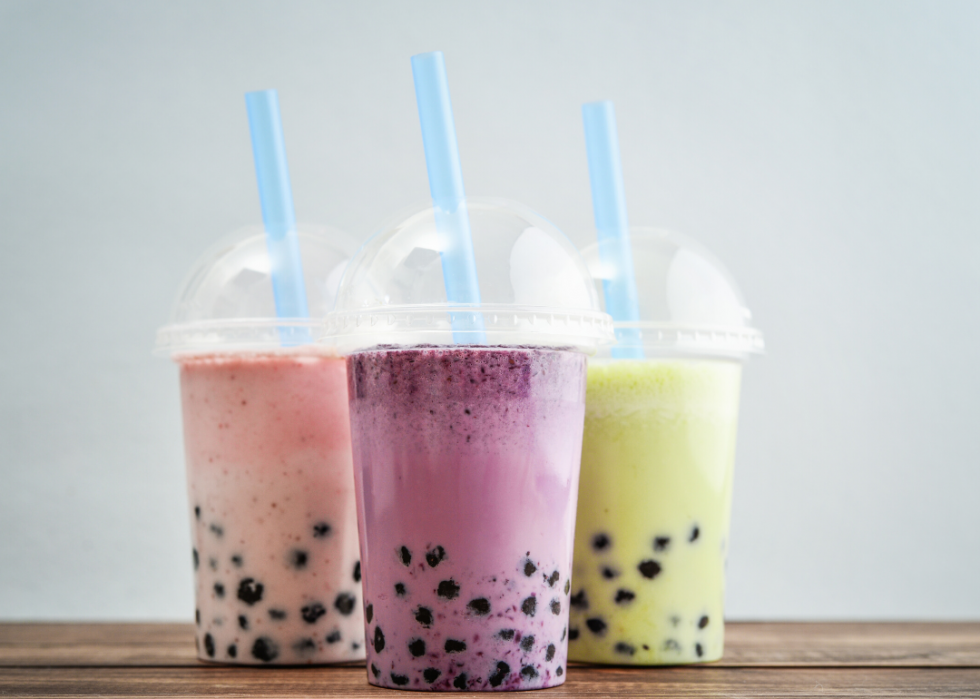 5 / 51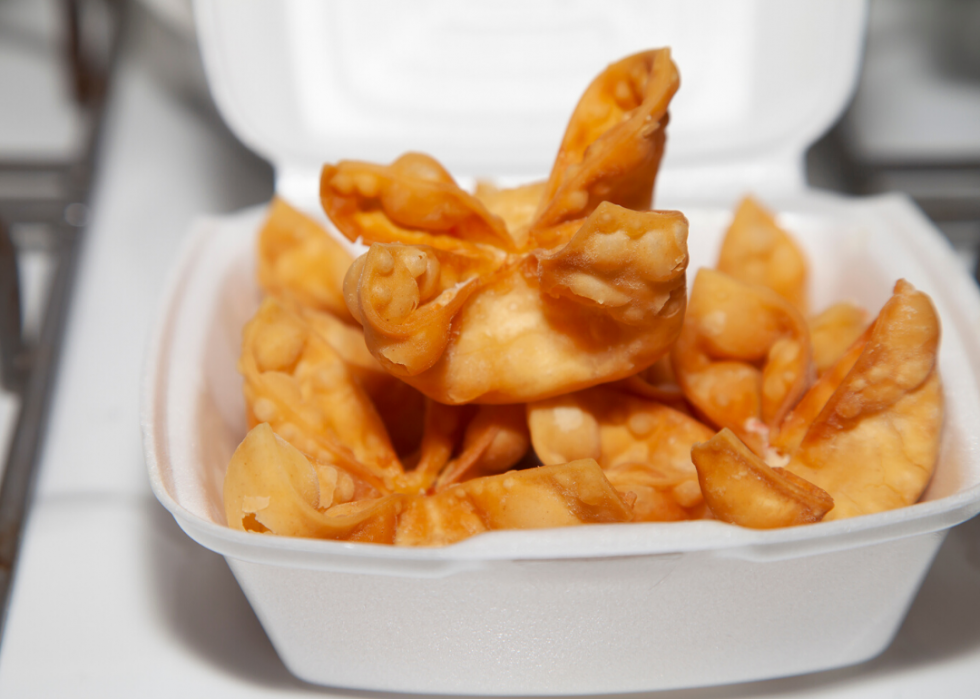 6 / 51
Colorado
- Most popular delivery order: Crab Rangoon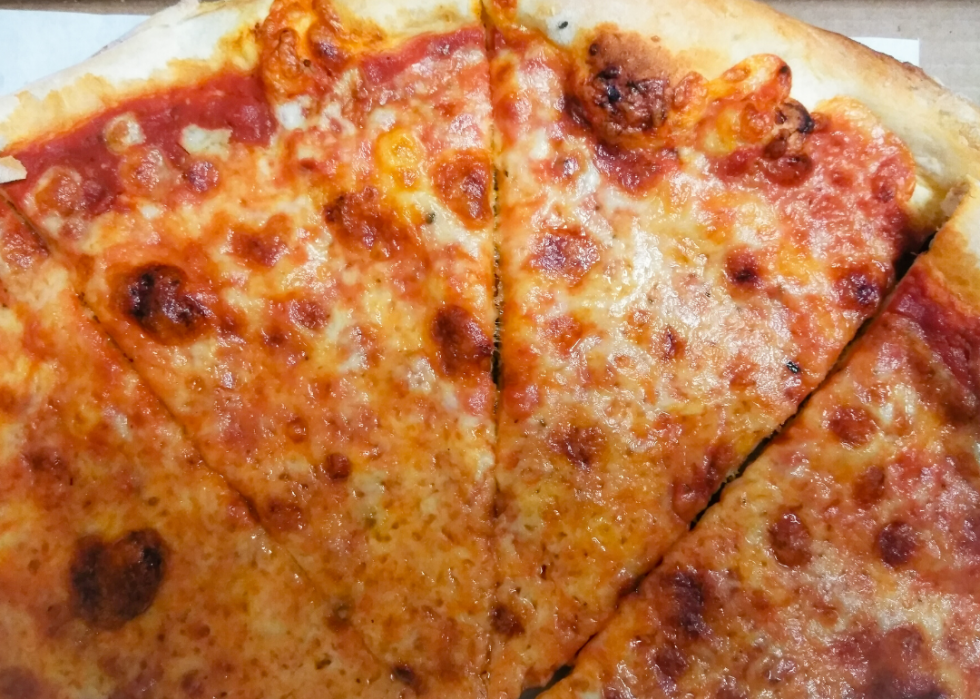 7 / 51
Connecticut
- Most popular delivery order: Cheese pizza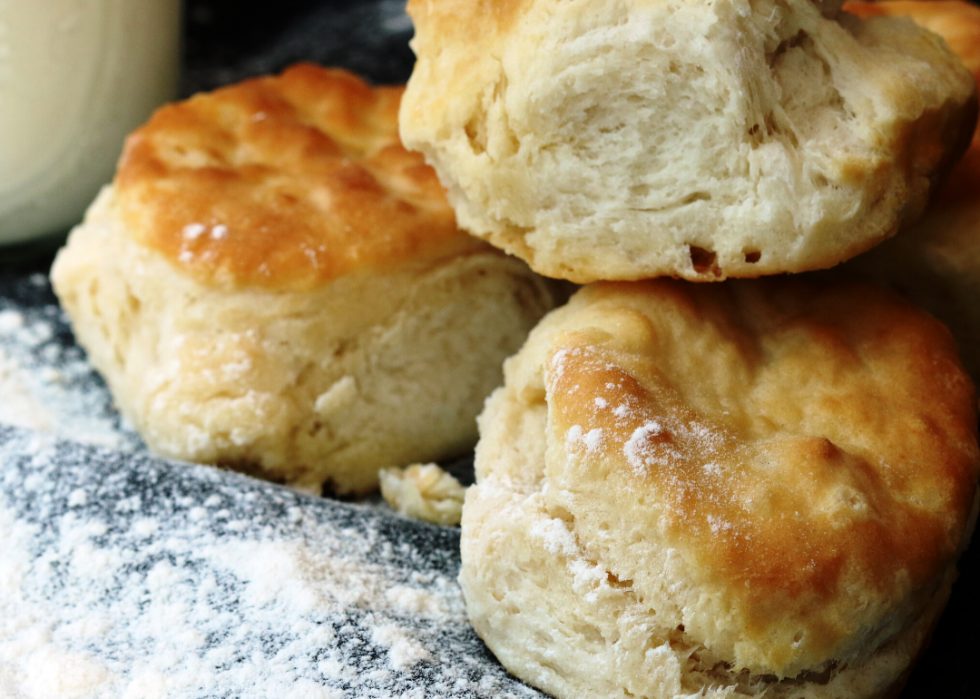 8 / 51
Washington D.C.
- Most popular delivery order: Biscuits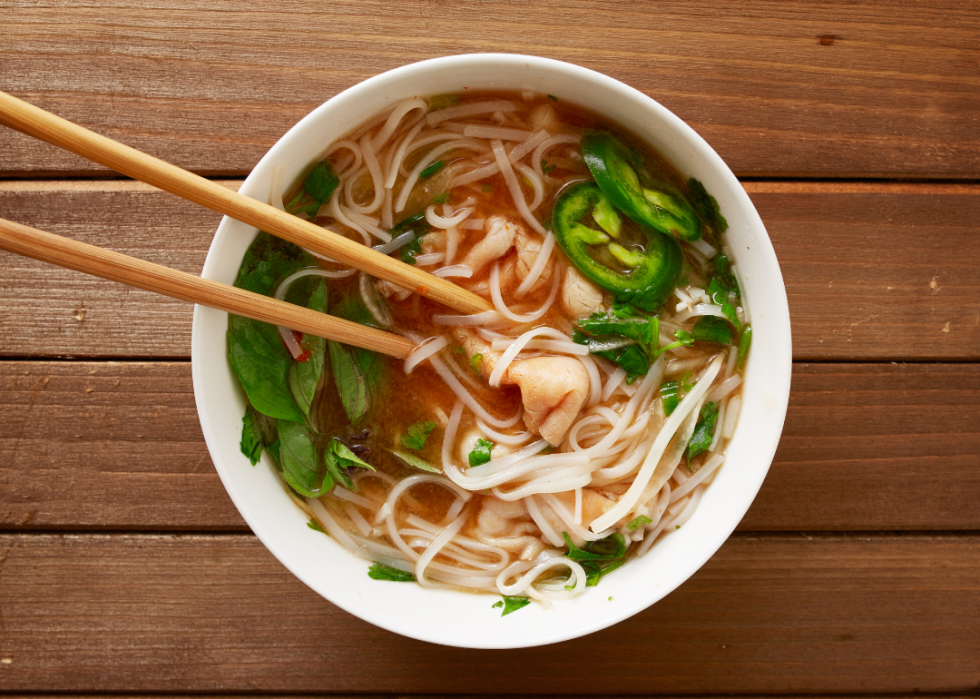 9 / 51
Delaware
- Most popular delivery order: Pho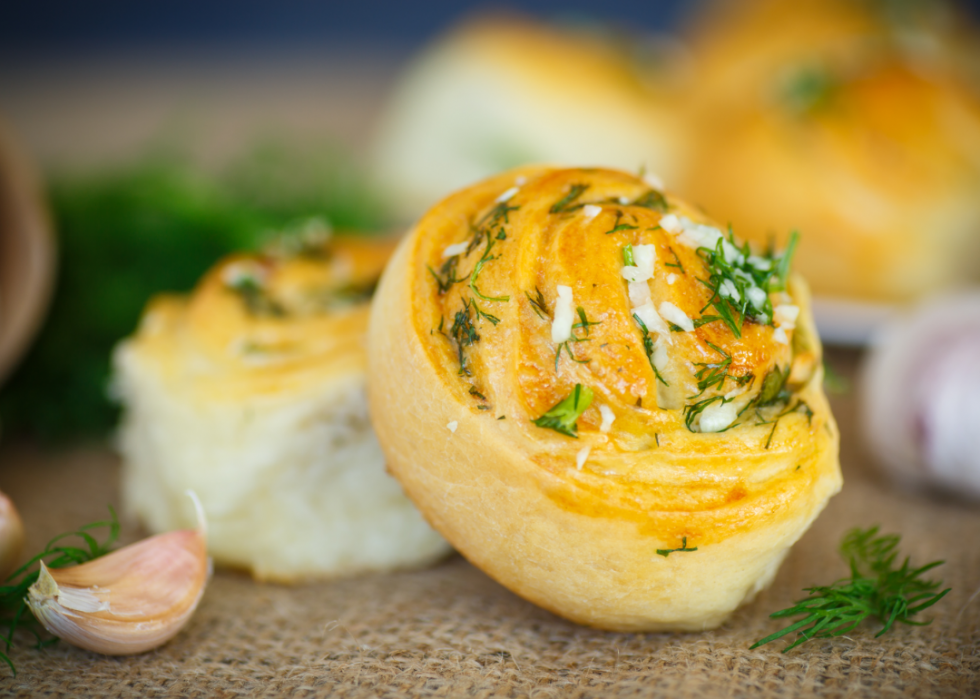 10 / 51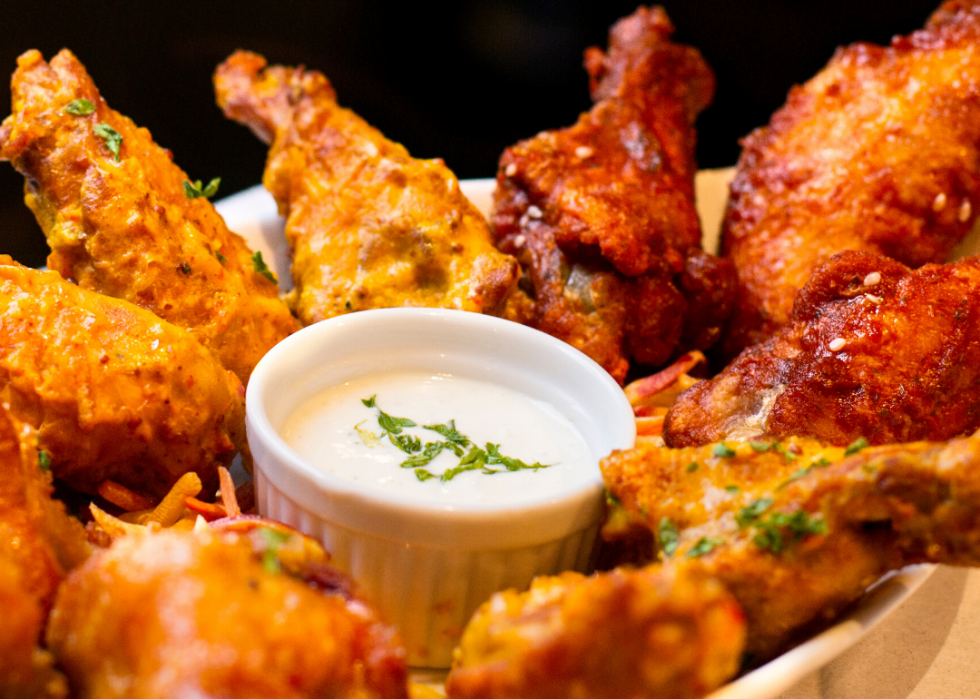 11 / 51
Georgia
- Most popular delivery order: Wings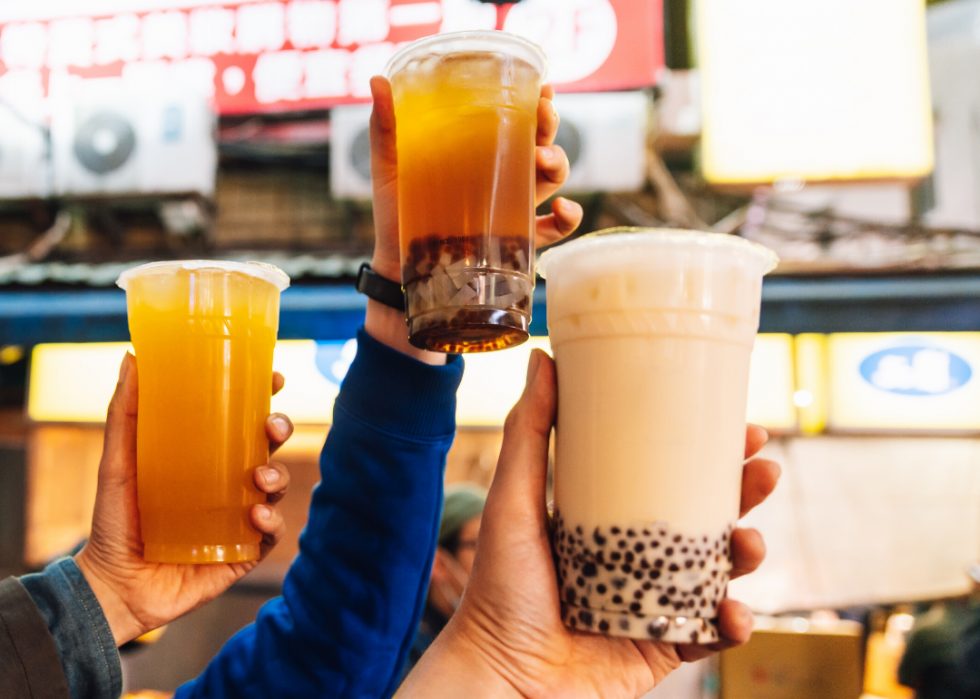 12 / 51
Hawaii
- Most popular delivery order: Bubble tea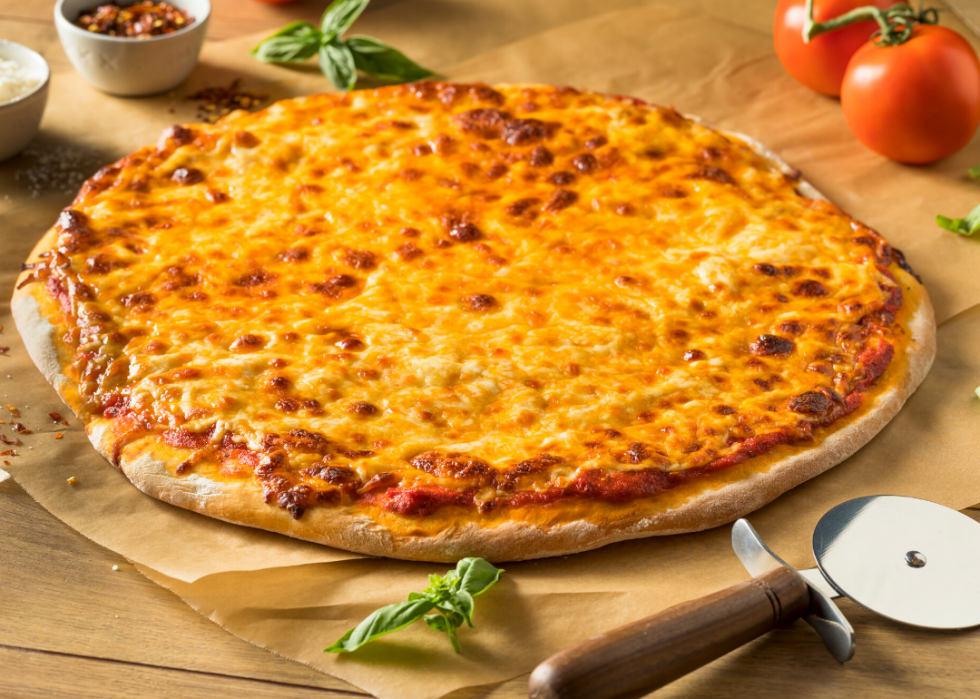 13 / 51
Idaho
- Most popular delivery order: Cheese pizza
14 / 51
Illinois
- Most popular delivery order: Thin crust pizza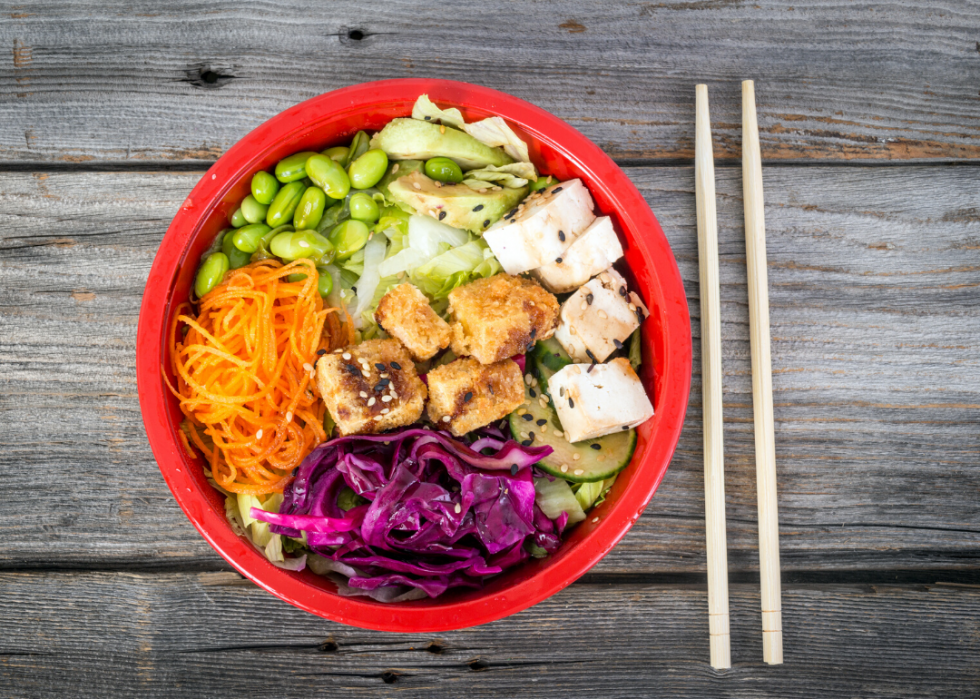 15 / 51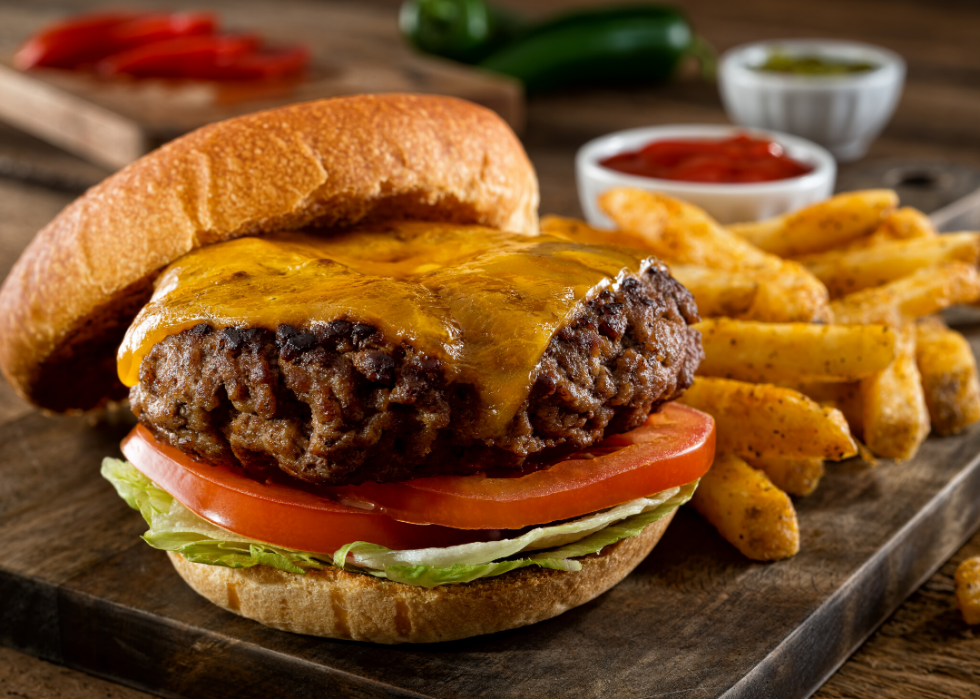 16 / 51
Iowa
- Most popular delivery order: Burgers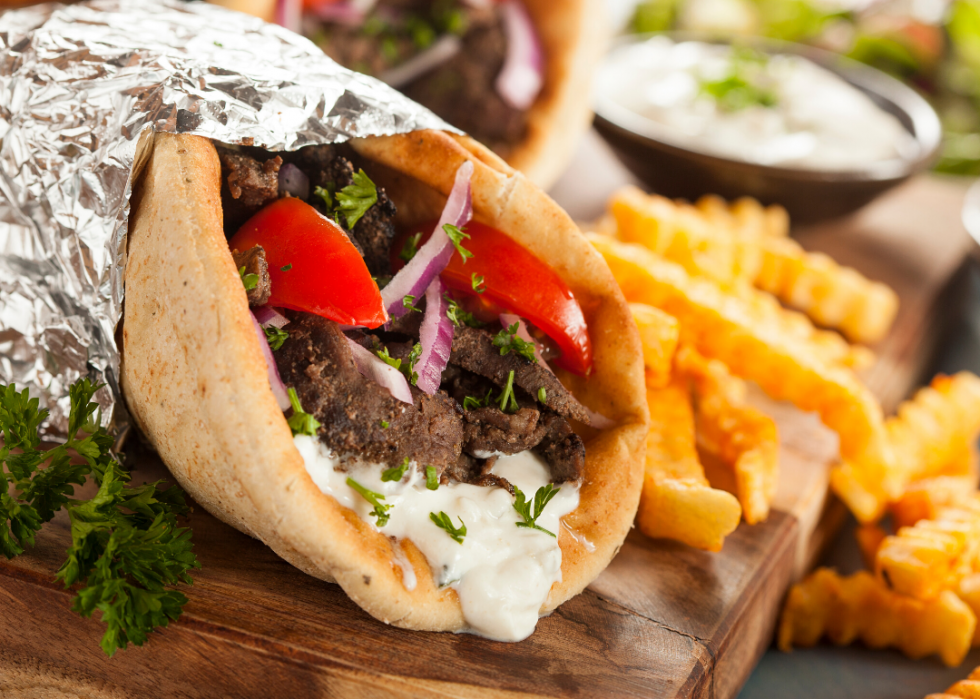 17 / 51
Kansas
- Most popular delivery order: Gyros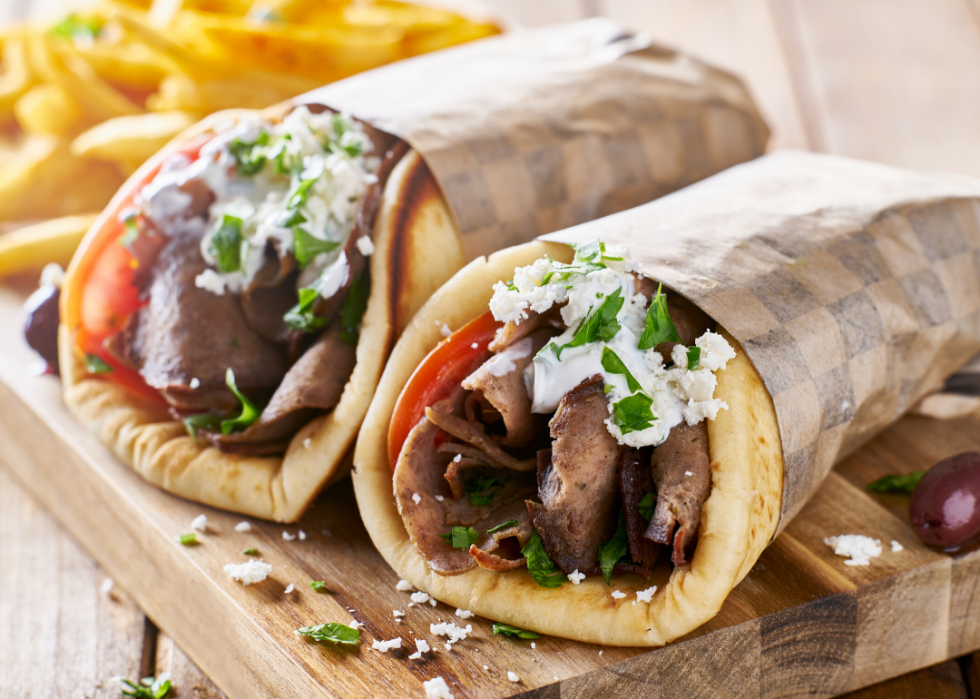 18 / 51
Kentucky
- Most popular delivery order: Gyros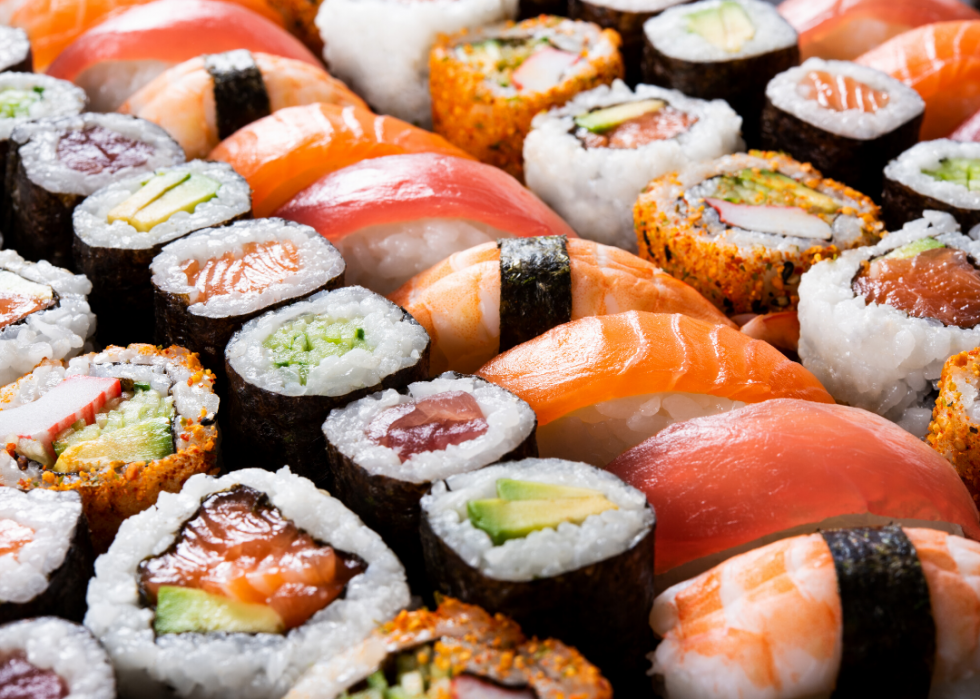 19 / 51
Louisiana
- Most popular delivery order: Sushi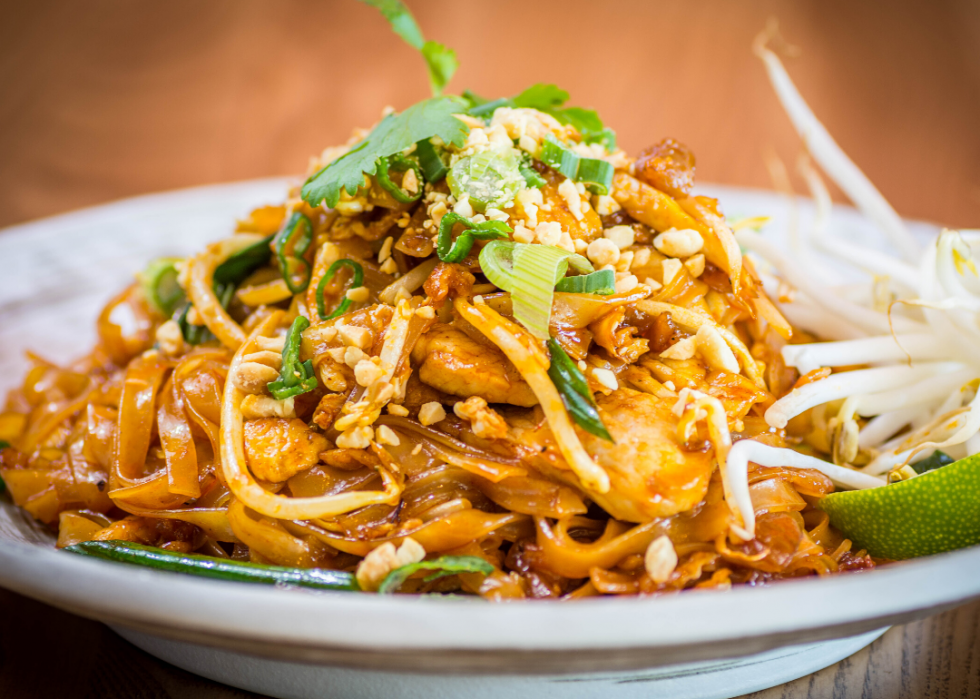 20 / 51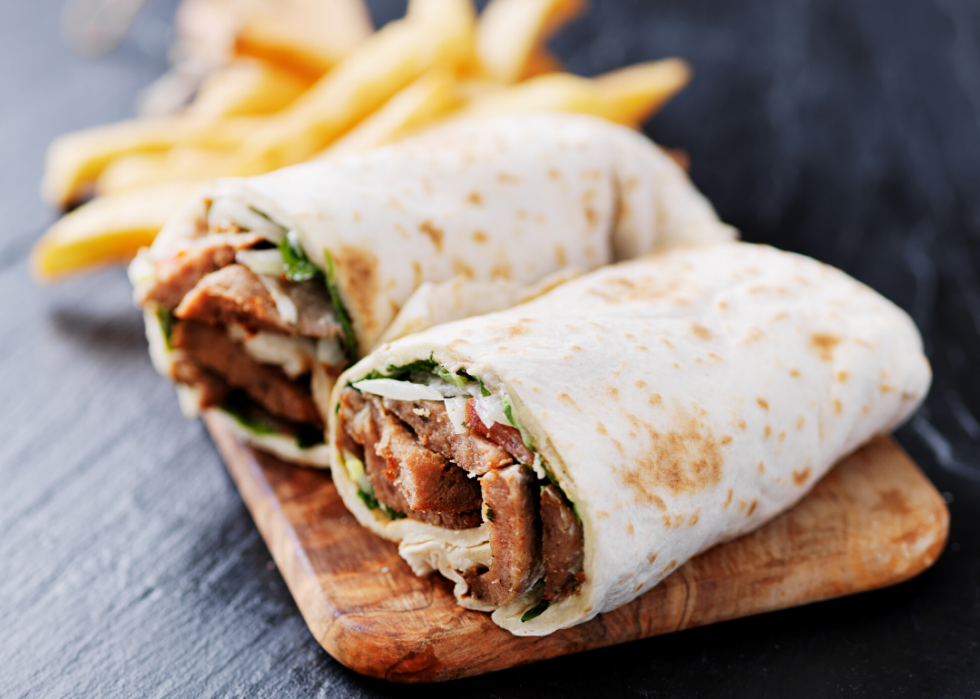 21 / 51
Maryland
- Most popular delivery order: Gyros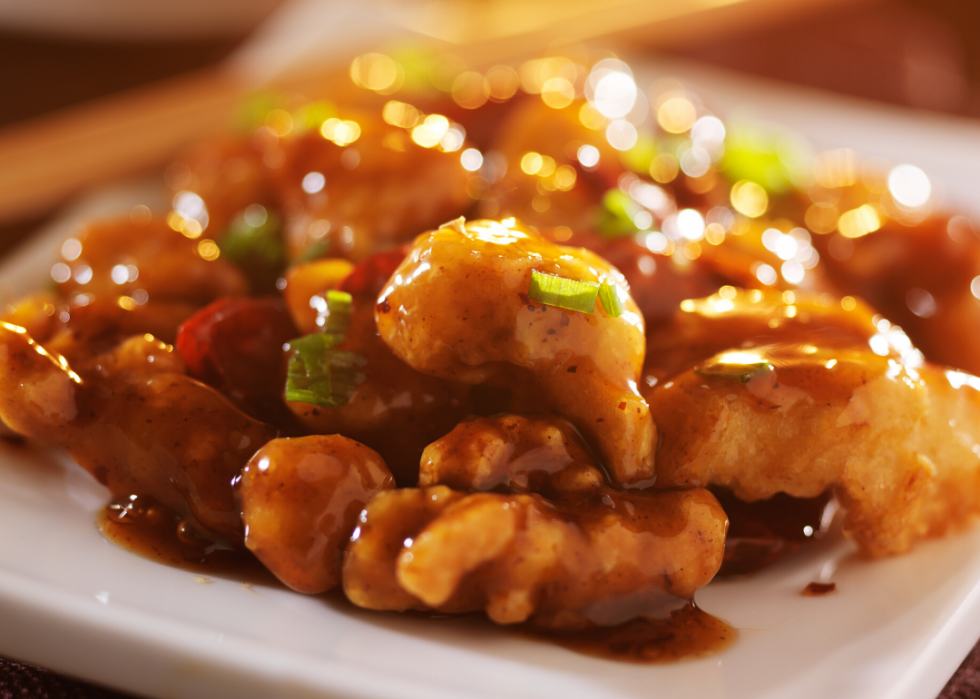 22 / 51
Massachusetts
- Most popular delivery order: General Tso's chicken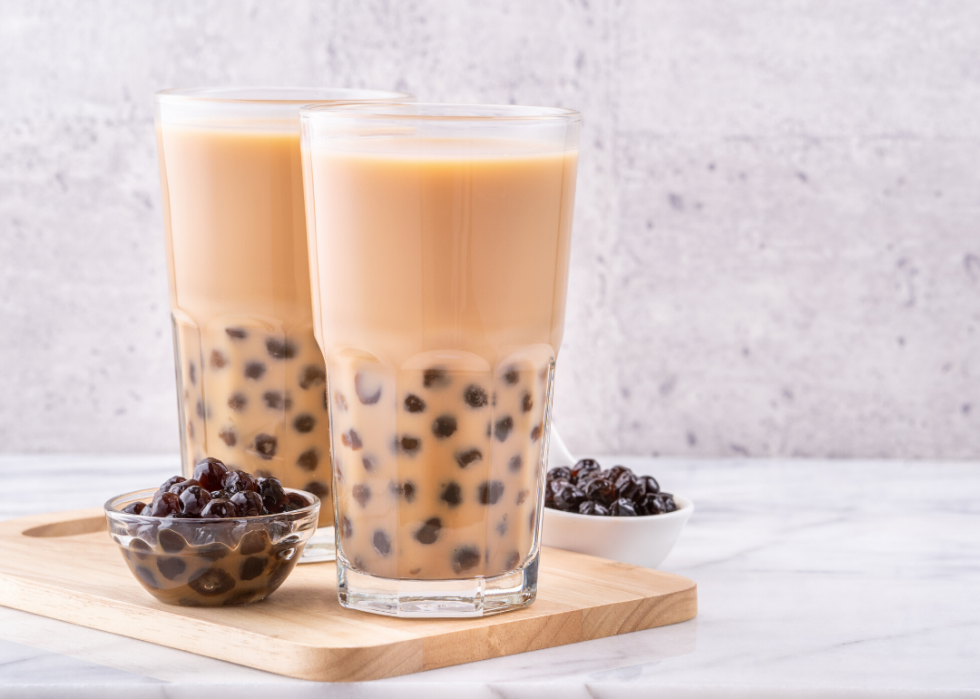 23 / 51
Michigan
- Most popular delivery order: Bubble tea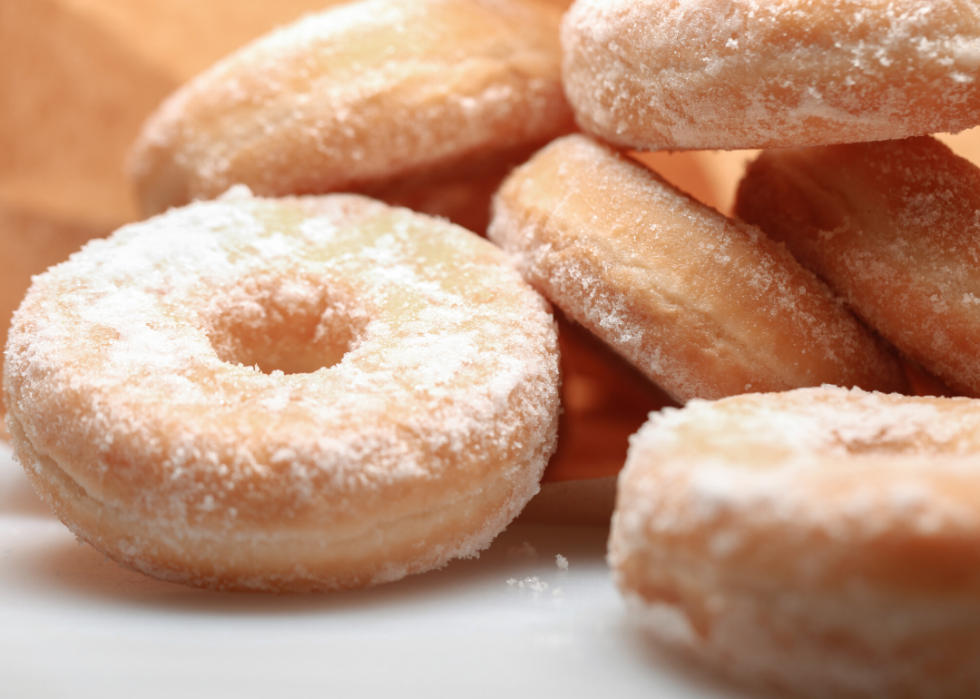 24 / 51
Minnesota
- Most popular delivery order: Donuts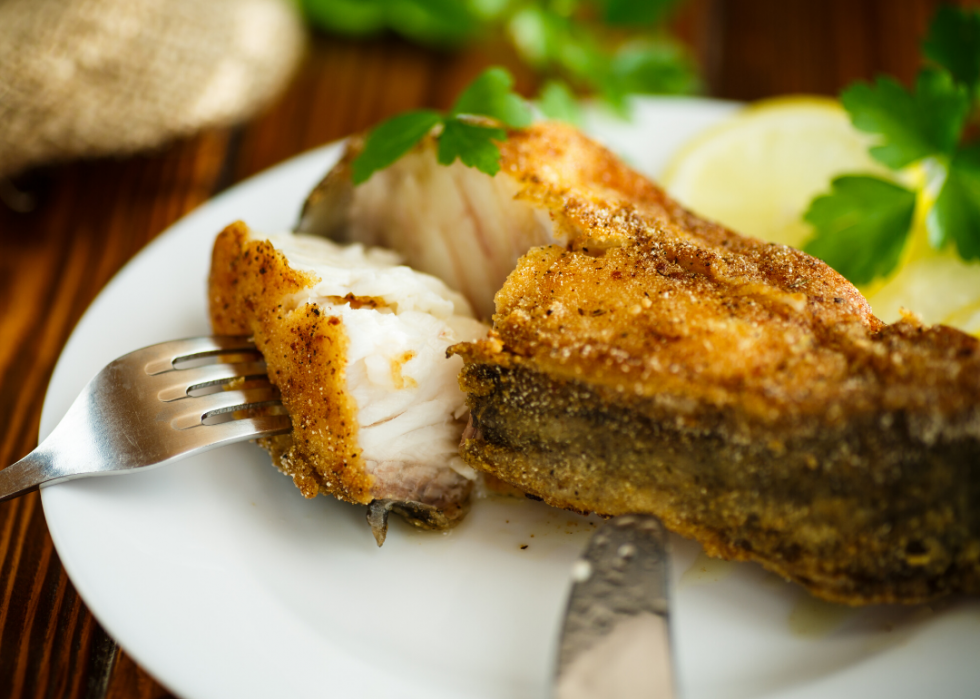 25 / 51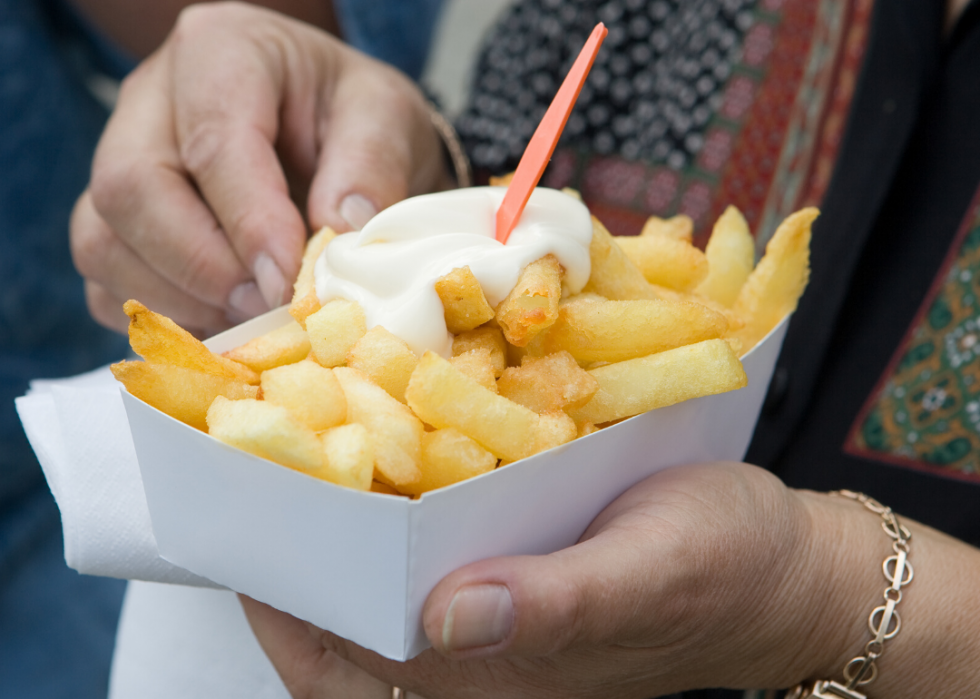 26 / 51
Missouri
- Most popular delivery order: Belgian fries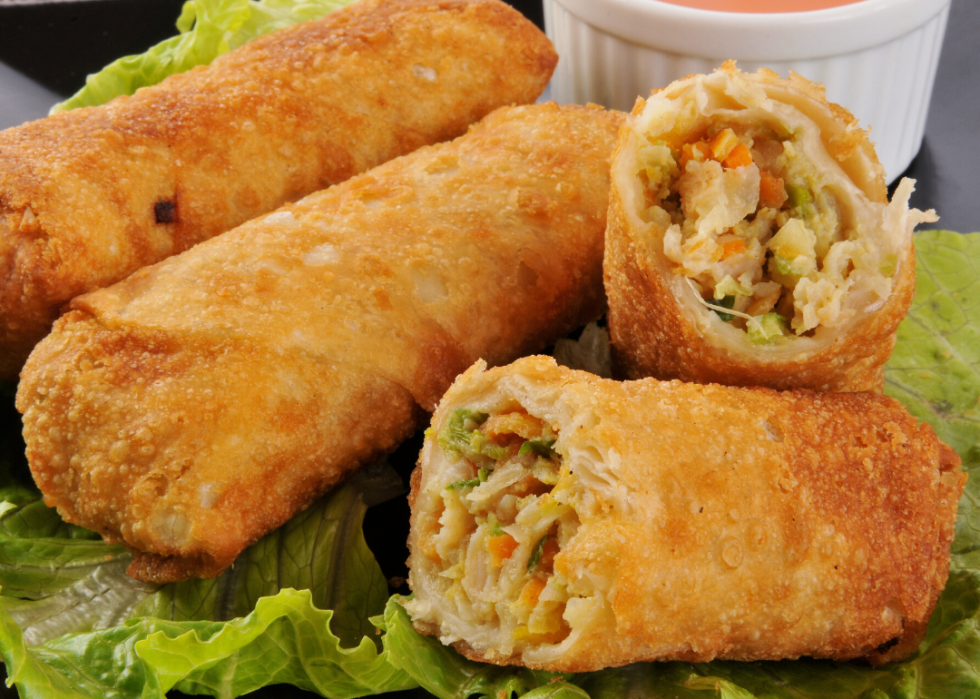 27 / 51
Montana
- Most popular delivery order: Egg rolls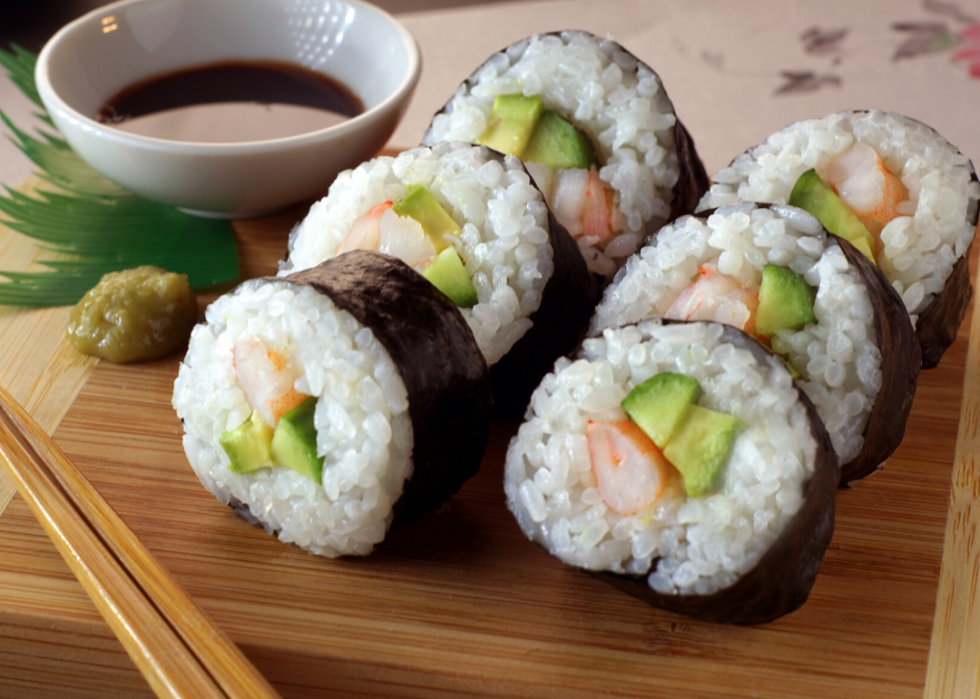 28 / 51
Nebraska
- Most popular delivery order: Sushi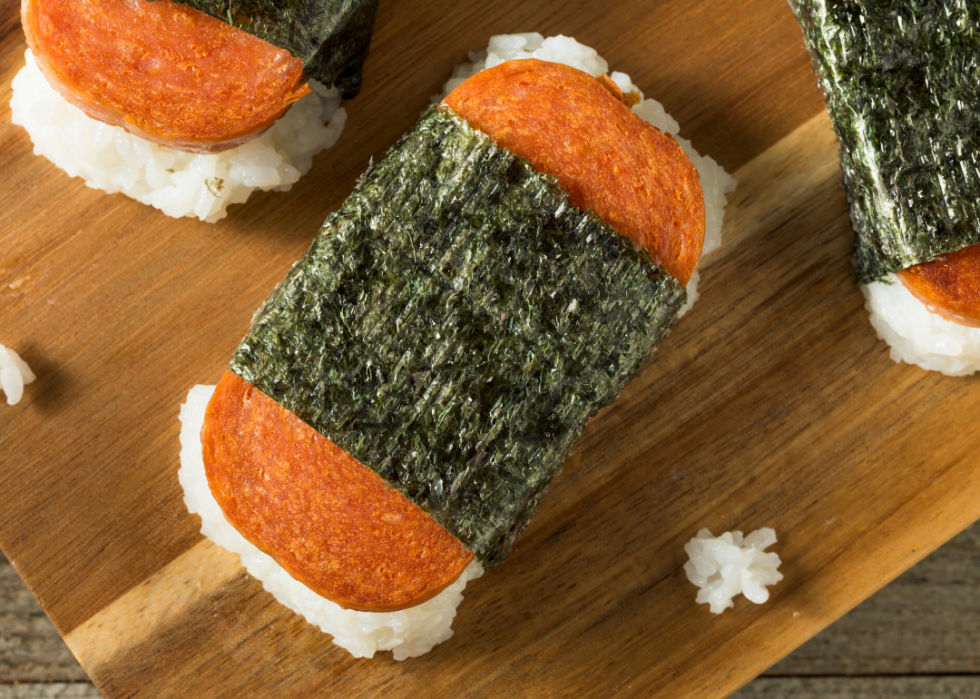 29 / 51
Nevada
- Most popular delivery order: Spam musubi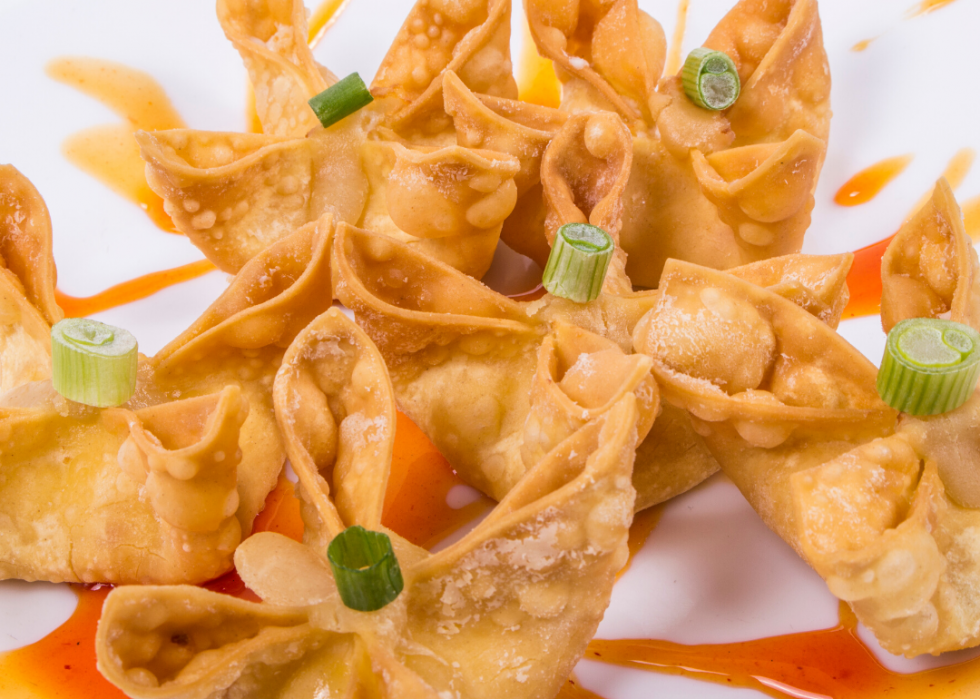 30 / 51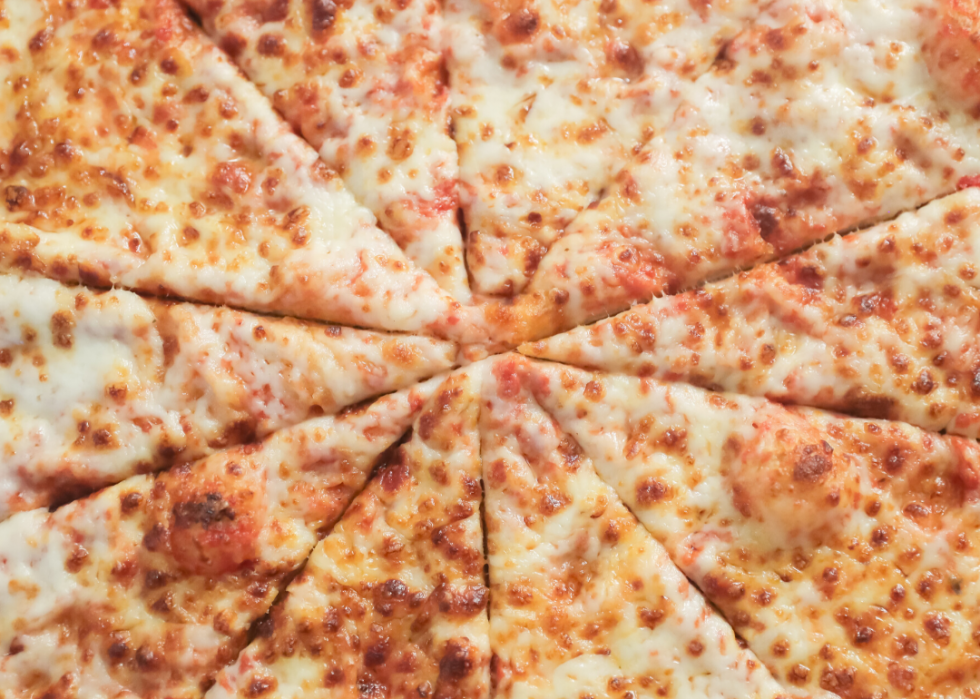 31 / 51
New Jersey
- Most popular delivery order: Cheese pizza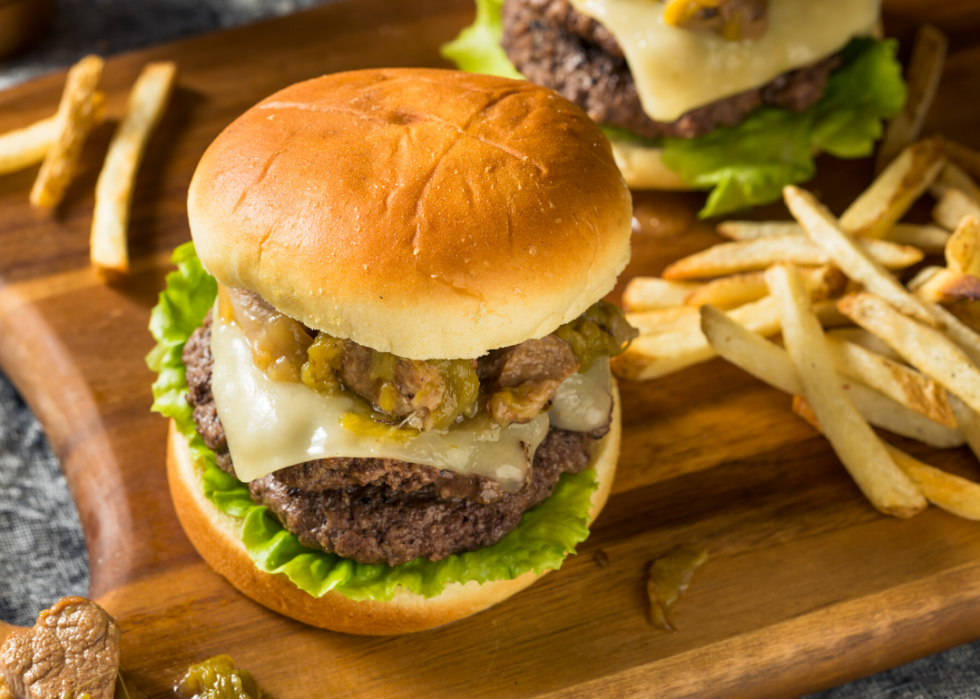 32 / 51
New Mexico
- Most popular delivery order: Green chile cheeseburgers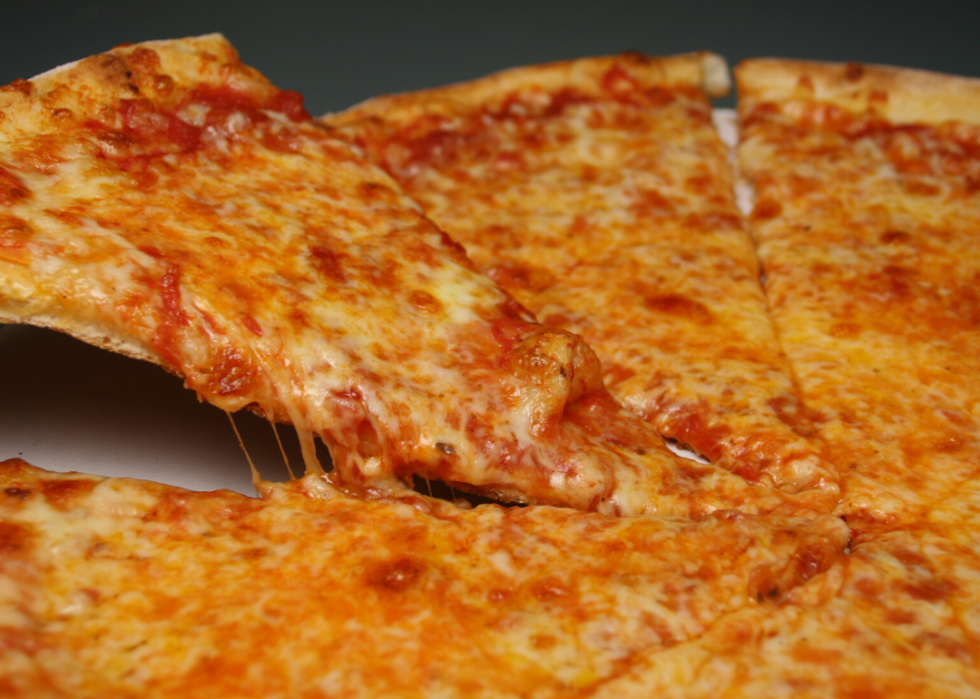 33 / 51
New York
- Most popular delivery order: Cheese pizza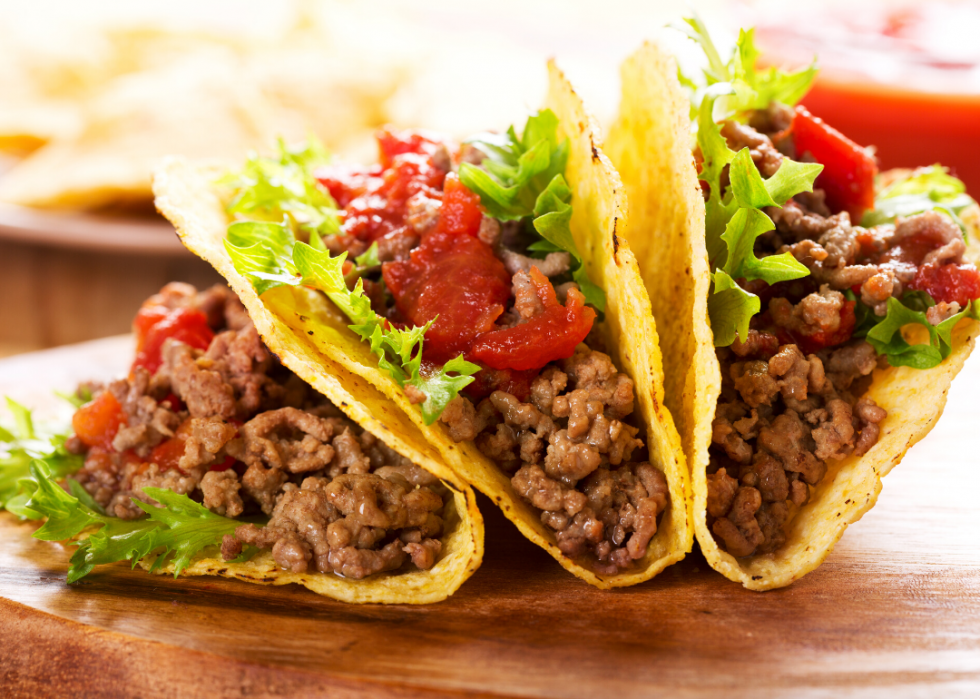 34 / 51
North Carolina
- Most popular delivery order: Tacos
35 / 51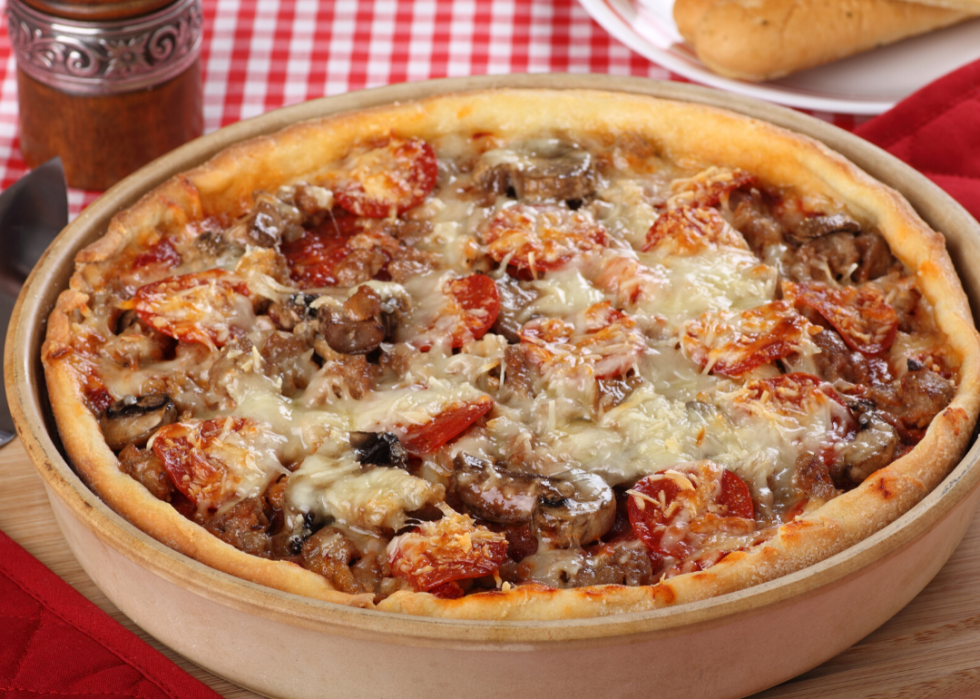 36 / 51
Ohio
- Most popular delivery order: Deep dish pizza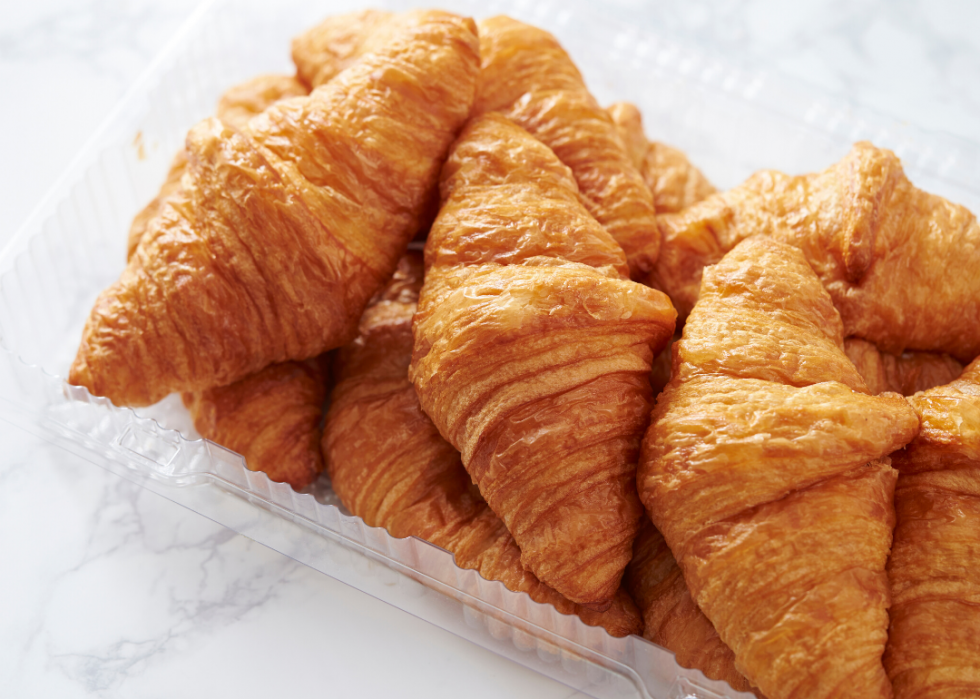 37 / 51
Oklahoma
- Most popular delivery order: Croissants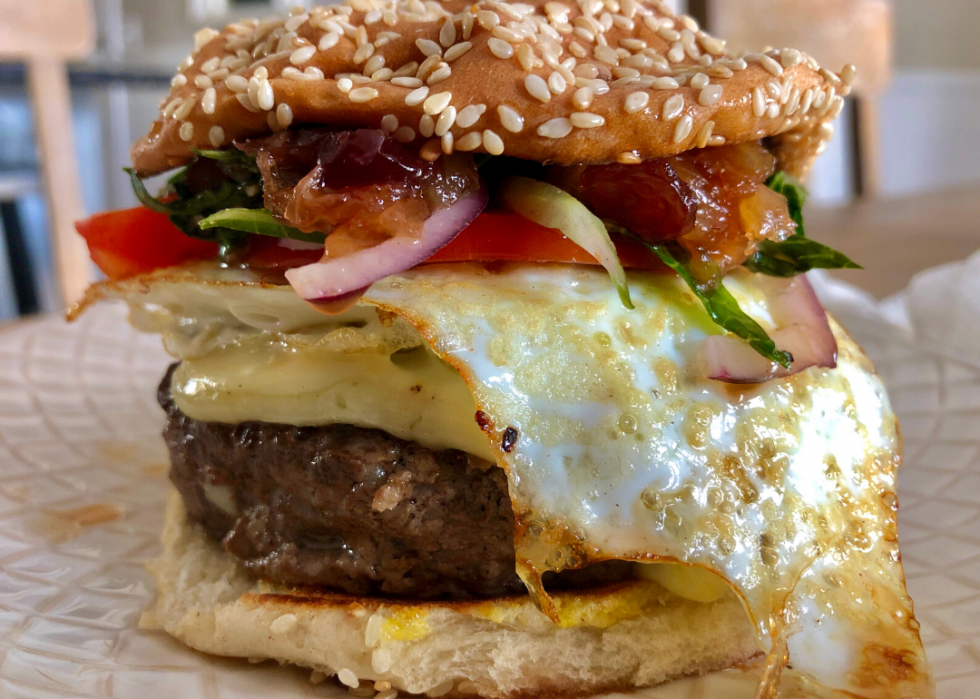 38 / 51
Oregon
- Most popular delivery order: Loaded burgers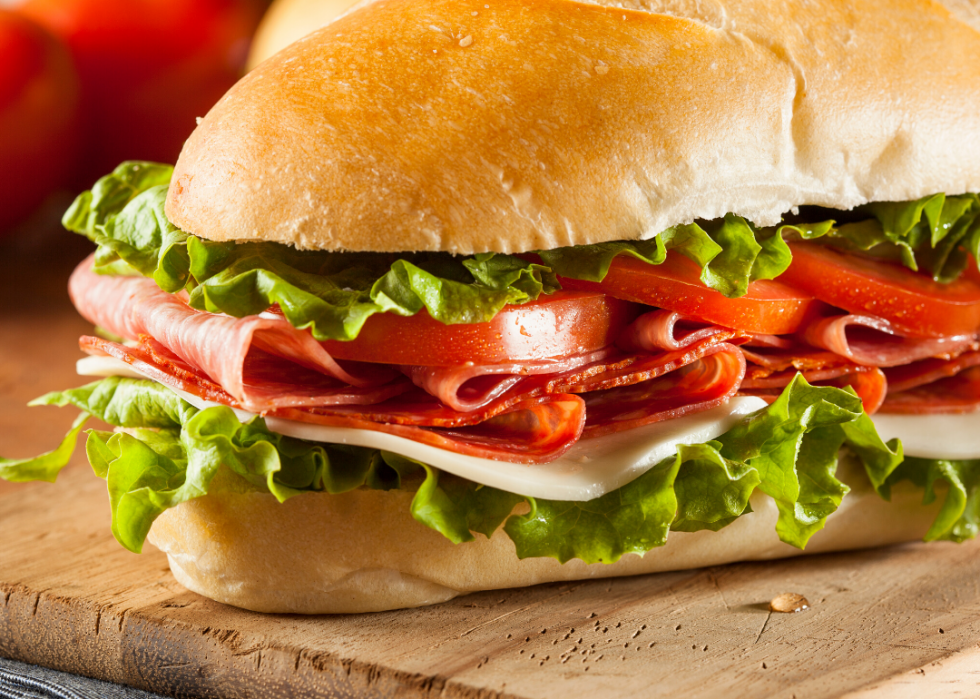 39 / 51
Pennsylvania
- Most popular delivery order: Italian hoagies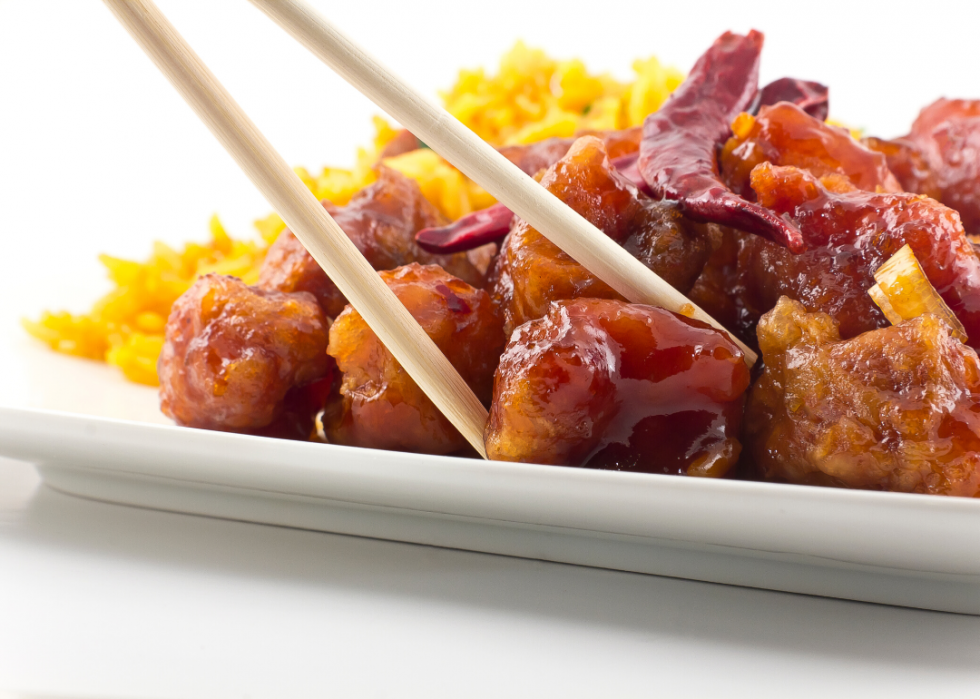 40 / 51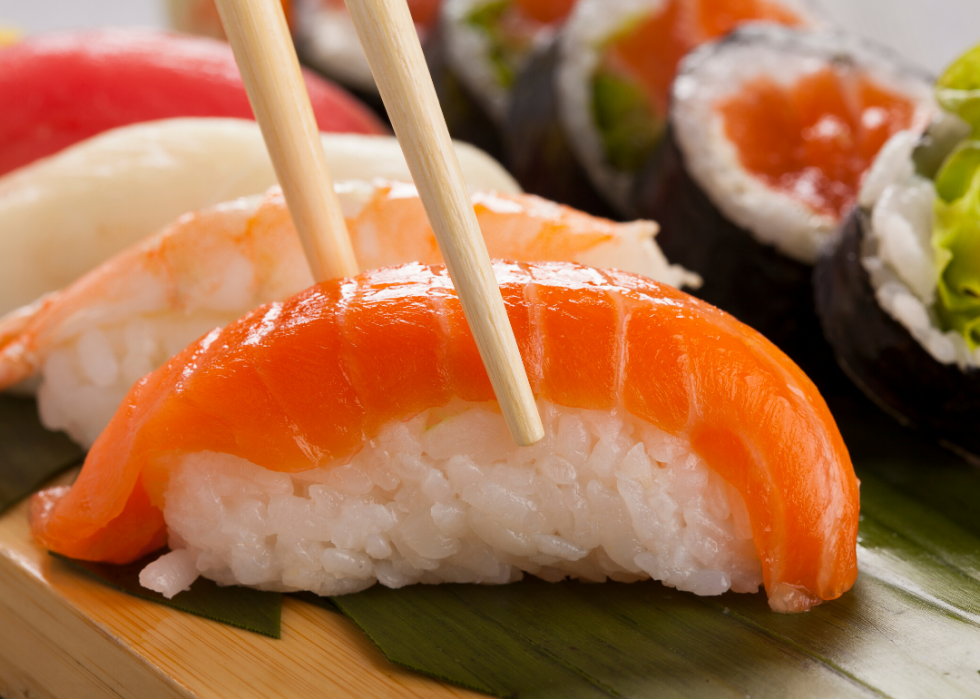 41 / 51
South Carolina
- Most popular delivery order: Sushi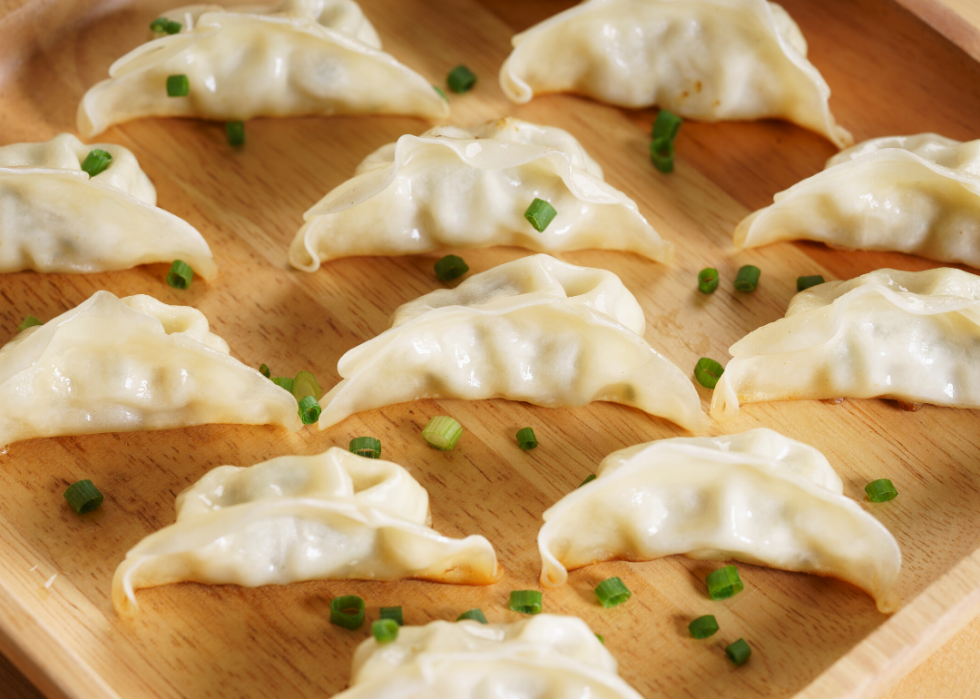 42 / 51
South Dakota
- Most popular delivery order: Dumplings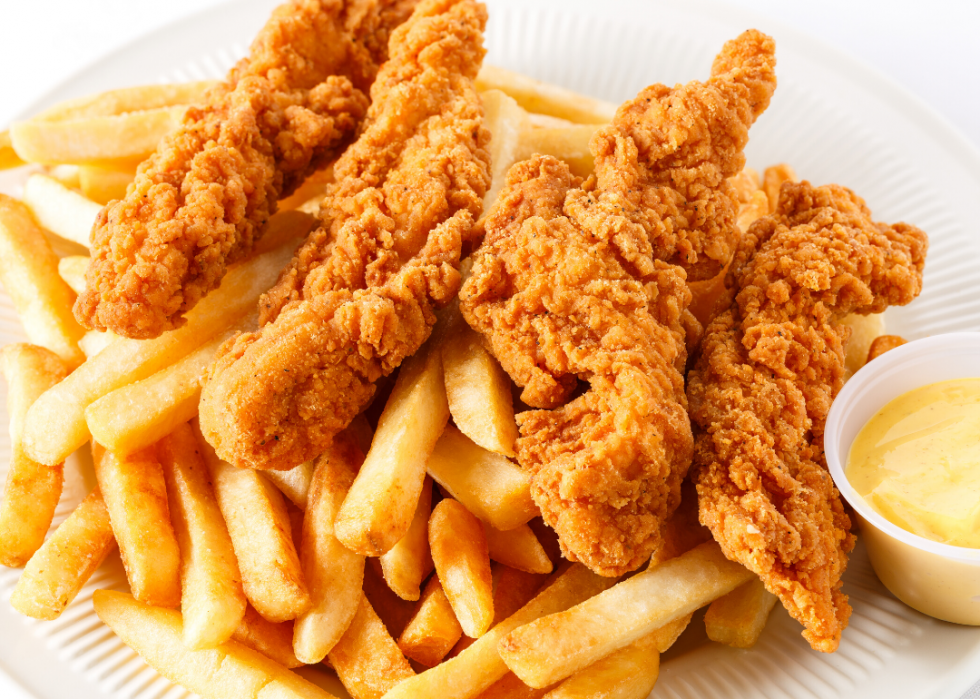 43 / 51
Tennessee
- Most popular delivery order: Chicken tenders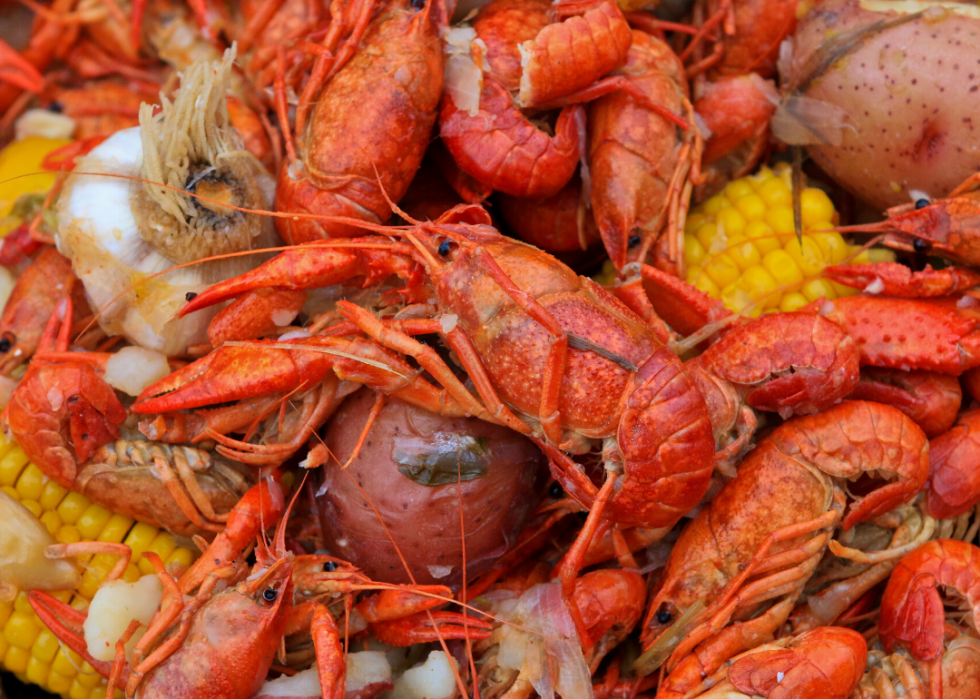 44 / 51
Texas
- Most popular delivery order: Crawfish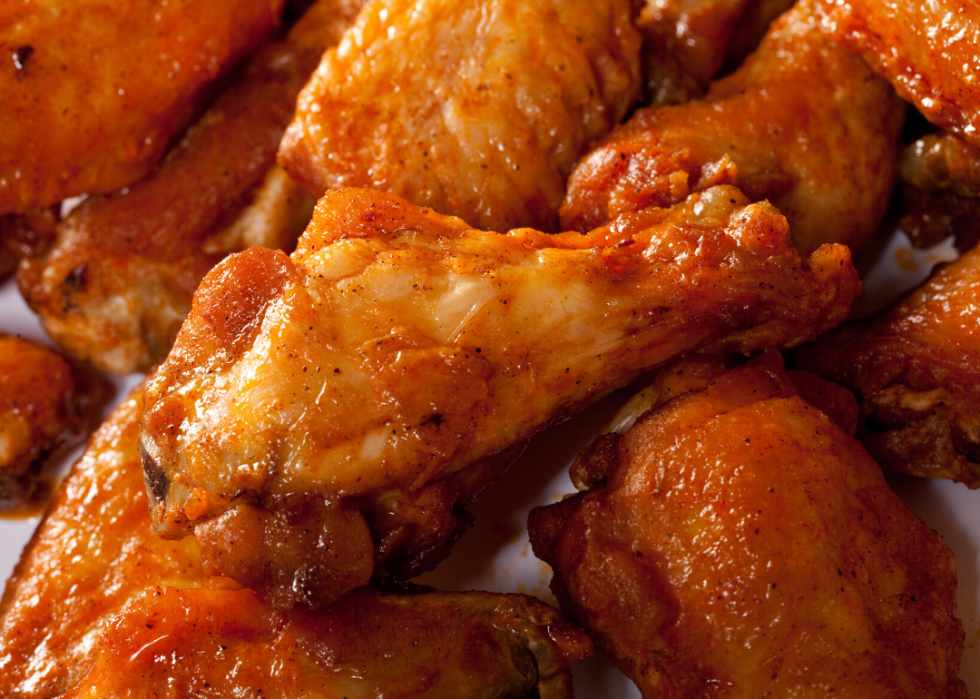 45 / 51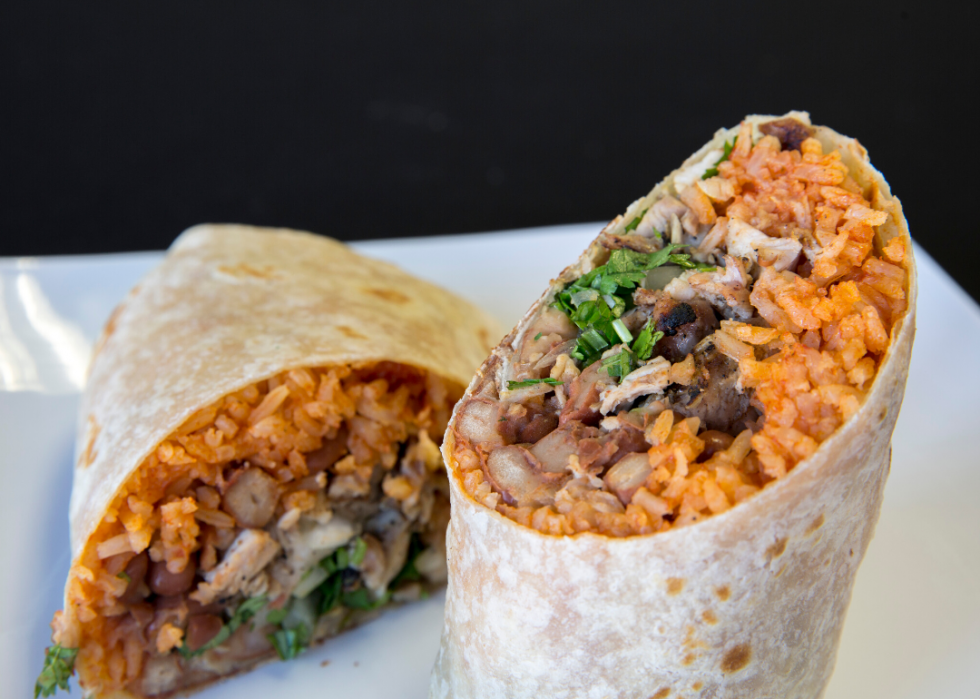 46 / 51
Vermont
- Most popular delivery order: Burritos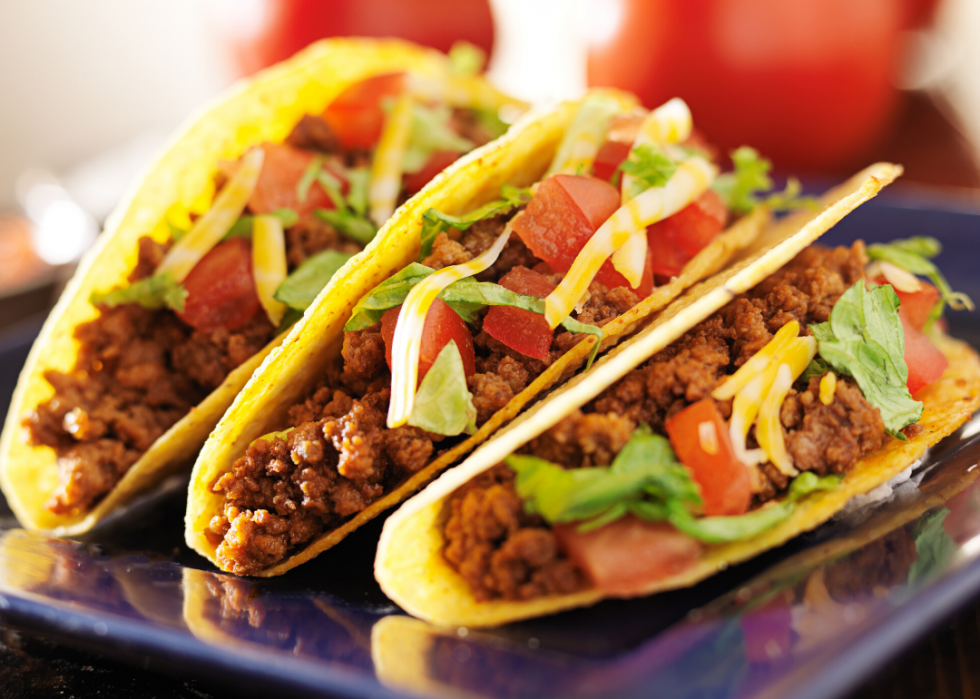 47 / 51
Virginia
- Most popular delivery order: Tacos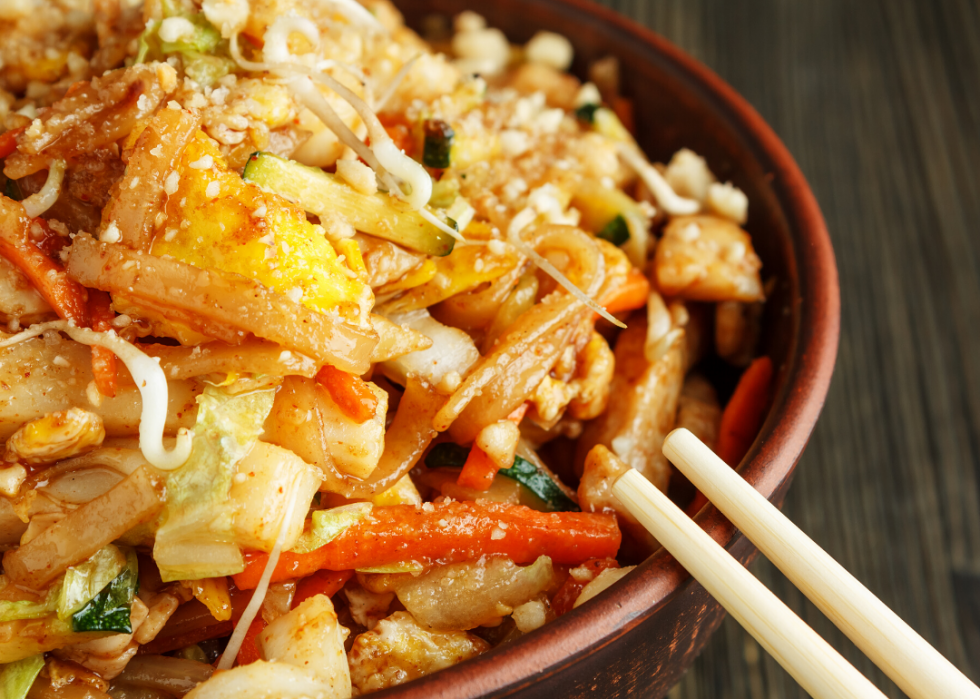 48 / 51
Washington
- Most popular delivery order: Pad Thai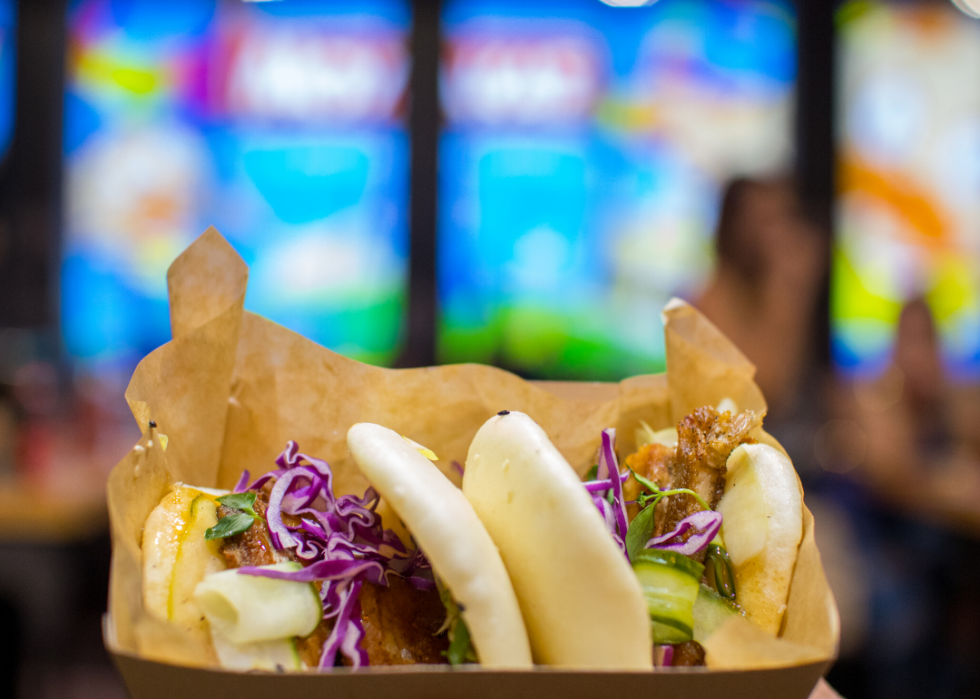 49 / 51
West Virginia
- Most popular delivery order: Bao buns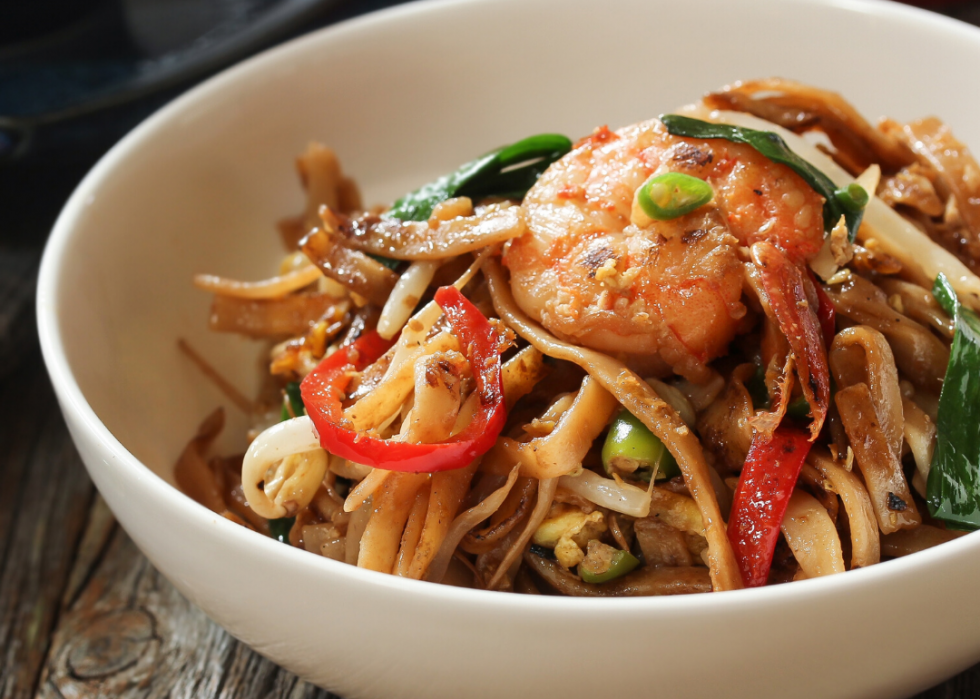 50 / 51
Wisconsin
- Most popular delivery order: Pad Thai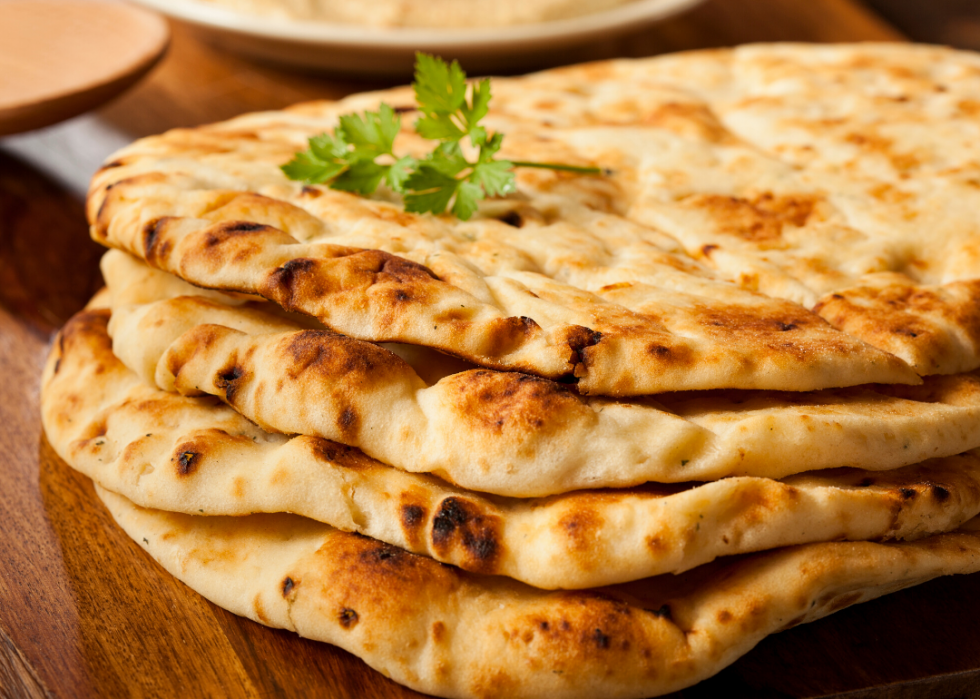 51 / 51