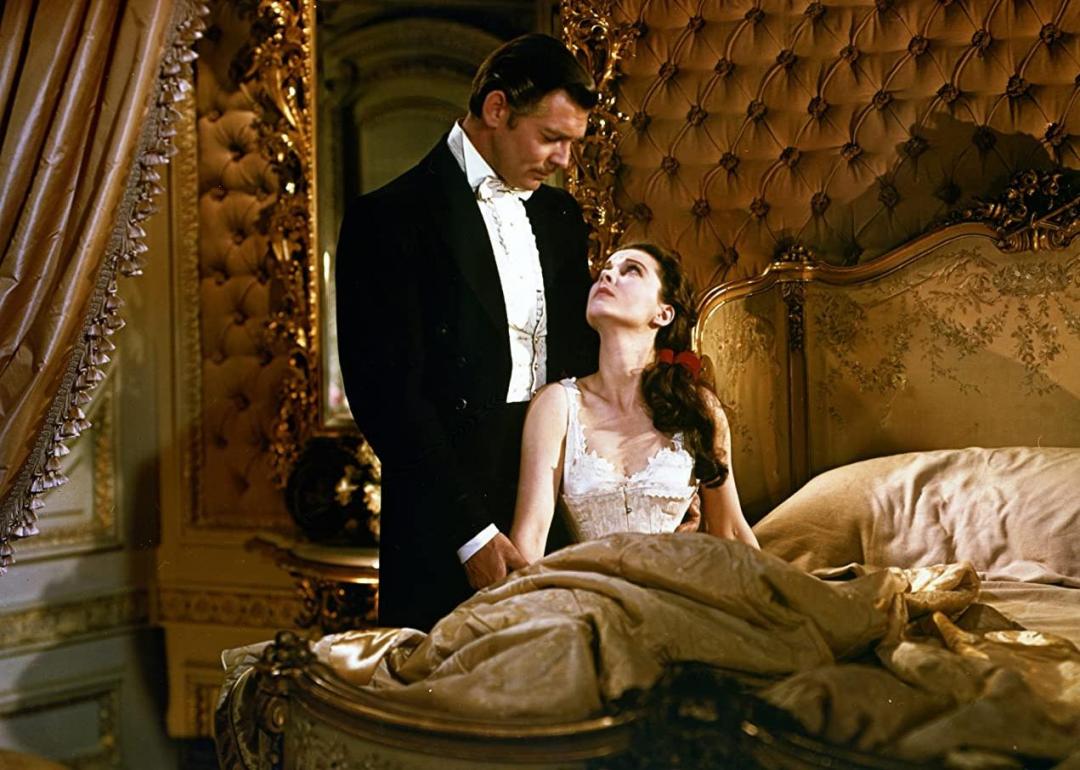 100 best romance movies of all time
Selznick International Pictures
100 best romance movies of all time
When we think about the greatest love stories of all time, a handful seems to pop up repeatedly. Romeo and Juliet. Elizabeth Bennet and Mr. Darcy. Heathcliff and Cathy. Lancelot and Guinevere. After examining these stories, it seems like there are some recurring themes these iconic stories share that differentiate them from ordinary love stories. Some of the themes include sacrifice, serendipity, passion, conflict, and relatability. But when it comes to love on the big screen, the deciding factor between a good love story and a great love story may very well be watchability. It seems like the best romances are those people can watch over and over again without getting bored.
Stacker rounded up 100 of these great love stories for you to get lost in, assembling a list of the best romantic movies of all time. Our research team compiled data on all romance movies to come up with a Stacker score—a weighted index split evenly between IMDb and Metacritic scores as of May 29, 2020. To qualify, films had to be listed as romance on IMDb, have a Metascore, and have at least 5,000 votes. Ties were broken by Metascores and IMDb user ratings. Every film on the list has been considered according to the cinematic history and development of the romance genre.
From romantic thrillers like "Vertigo" to period pictures like "Atonement," modern hits like "Moonrise Kingdom," and classics like "Casablanca," watching any one of these films will most likely leave audiences with that jubilant feeling of having witnessed true, everlasting love.
You may also like: 30 best episodes of 'Whose Line is it Anyway?'