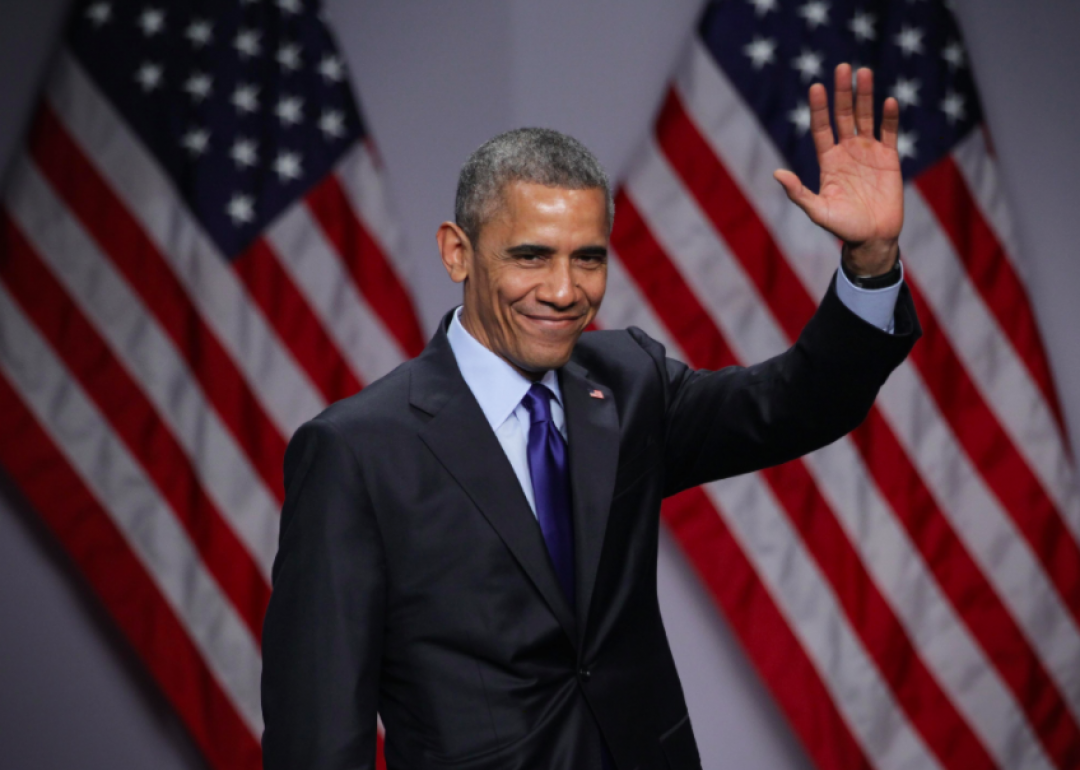 50 most popular Democratic politicians today
Alex Wong // Getty Images
50 most popular Democratic politicians today
The Democratic Party is not only America's oldest existing political party—it's also one of the world's most historic political parties. Founded in the 1790s, the party has seen thousands of politicians work through its ranks over the past few hundred years, many of whom have largely been forgotten by everyday Americans. A few popular trailblazers, however, have used their time in the Democratic Party to propel major reforms and win the love of generations of Americans across the country. These popular politicians tend to be viewed as the ideal leaders, who set a standard against which all future members of the party should be measured.
There's no one-size-fits-all formula for becoming a beloved politician, though. Some voters look for stalwart activists, like former U.S. Vice President Al Gore, who has committed his life to fighting against climate change. Other voters think disciplined policy wonks, like former U.S. Secretary of State Hillary Clinton, are our best bet for a better future. And some, who think the Democratic Party is growing stale and could use some fresh blood, have been putting their loyalty behind progressive newcomers, like Congresswomen Alexandria Ocasio-Cortez and Ilhan Omar.
Each politician's popularity depends on the political leanings of their voter base, how well they get the public on board with their ideas, and how memorable they become over time. When thinking about who stands out in the Democratic Party, a few politicians often come to mind—but which ones are the most popular? To find who ranks the highest, Stacker compiled a list of the 50 most popular Democratic politicians based on data collected by YouGov. The market research and data analytics firm collected 7,614 interviews between May 2019 and May 2020. Respondent age groups are defined as follows: Baby Boomers, 1946-1964; Generation X, 1965-1981; Millennials, 1982-1999. This list is ranked by Democrats who have the highest positive opinion among voters, with ties broken by how famous the politician is.
Curious to see if your favorite politician made the cut? Read ahead to see the 50 most popular Democratic politicians today—and see if #1 surprises you.
You may also like: Most and least popular governors in America