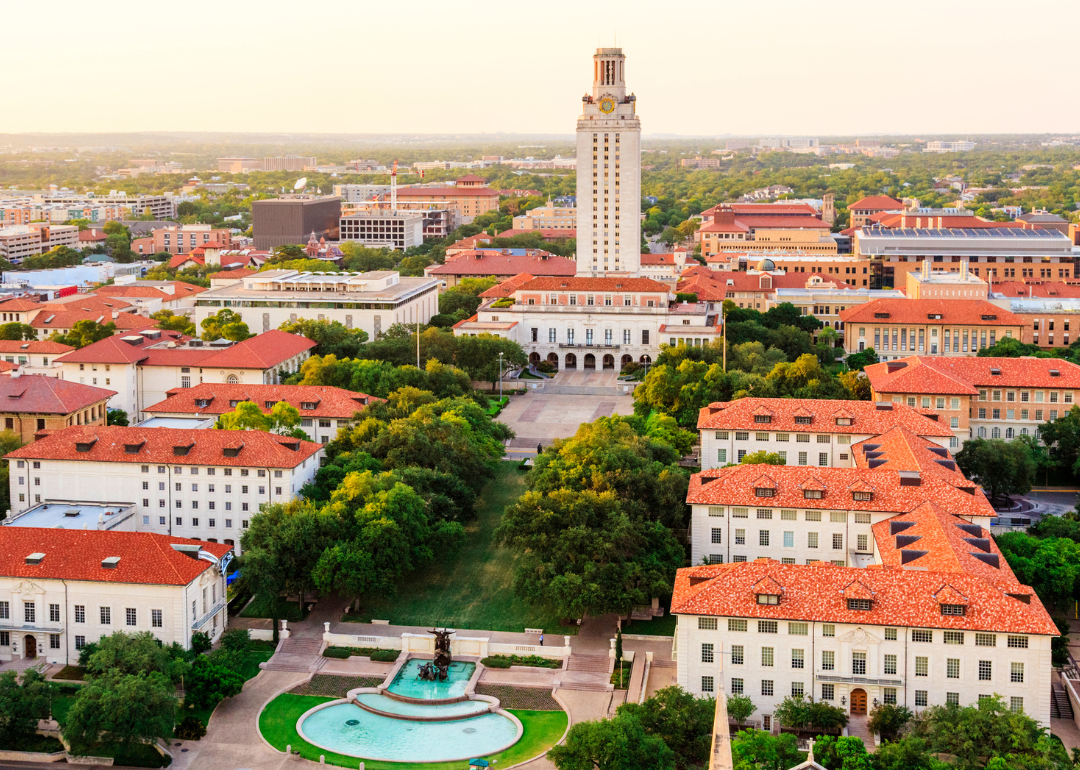 Stacker Studio
US colleges and universities with the biggest endowments
US colleges and universities with the biggest endowments
When the coronavirus pandemic struck, the stock market tumbled and with it the investments of many colleges and universities across the country. But that changed with the 2021 fiscal year, marked by major U.S. Federal Reserve and Treasury stimulus, when their endowments reported the strongest annual performances in 35 years and increases averaging 27%.
Citing data from the National Association of College and University Business Officers, AdmissionSight identified the 10 colleges and universities with the largest endowments as of the 2021 fiscal year. Per-student figures are based on fall 2020 overall enrollment including full-time undergraduate and graduate students.
If you're wondering why schools with enormous endowments do not provide even more tuition help than they do, one reason is that universities face constraints over how the money can be used. Endowments are typically meant to be long-term investments and are designed to support the college or university many years into the future. Endowment allocations typically pay for financial aid, salaries, academic programs and research, and campus improvements. Donors often will specify what the funds they contribute can be used for, whether scholarships or faculty positions. 
Some of the recent headlines related to endowments come from public pressure on a school's financial commitments. Student activists often focus on endowments, as they are doing now as they try to force universities and colleges to divest from fossil fuels. The most recent tactic, taken up in the spring of 2022 by students at the Massachusetts Institute of Technology, Princeton, Stanford, Vanderbilt, and Yale, has been to file a legal complaint charging that the funds invested in fossil fuels are being handled unwisely. 
Universities usually will spend less than 5% of their endowment each year and will stick with that figure whether their investments do well or poorly. Read on to learn which universities have the largest endowments in the U.S.
This story originally appeared on AdmissionSight and was produced and distributed in partnership with Stacker Studio.