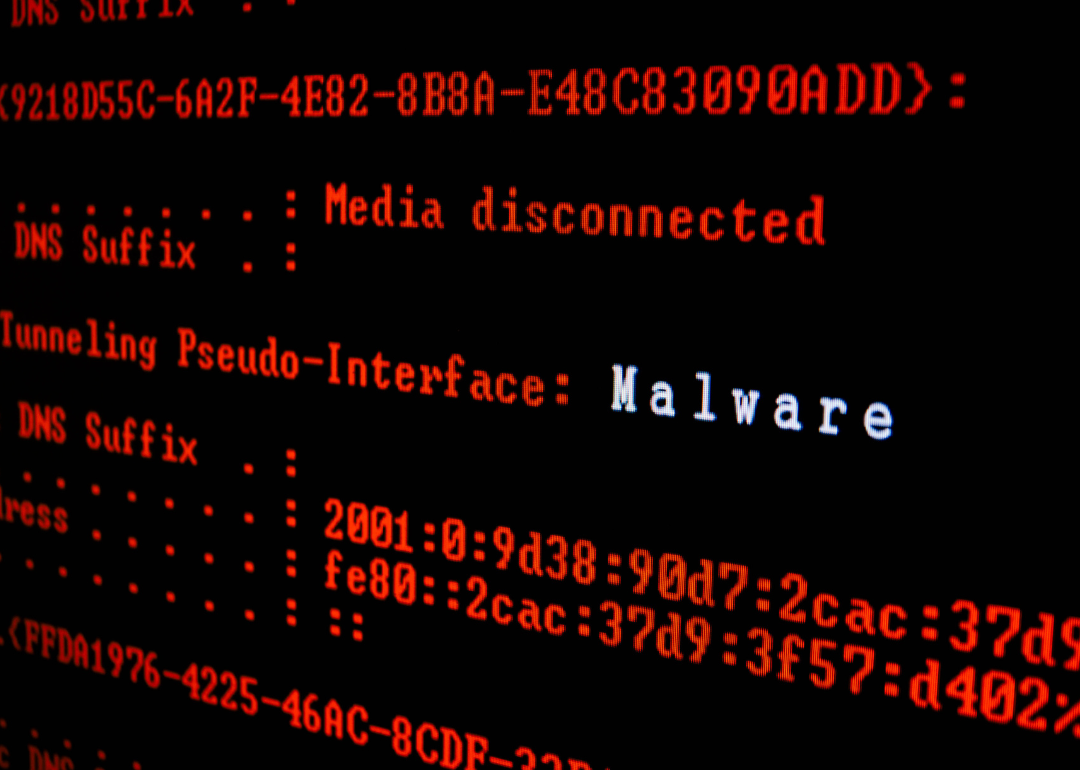 Stacker Studio
10 states most at risk for malware attacks
10 states most at risk for malware attacks
Malware attacks—when an intruder tries to install harmful software on the victim's computer without their knowledge—are a huge problem around the world. Beyond Identity collected data from the 2022 SonicWall Cyber Threat Report to rank the top 10 US states that are the most at risk for malware attacks.
The report collected information on the number of times malware was detected by researchers and sensors located in more than 200 countries around the world. While some regions may have a high number of malware detections, spread is a better measure of the likelihood of an attack. States are ranked based on the malware spread and any ties between states are the result of rounding.
SonicWall reports that malware dropped 4% year over year in 2021, with a total of 5.4 billion hits reported by the firm's devices around the world. The company detected 2.9 billion malware hits on their US sensors in 2021. Florida saw the most malware hits with 625 million in 2021. The state didn't appear on the latest list, indicating that these attacks can be successfully thwarted by technologies like antivirus software and firewalls.
On the federal level, President Joe Biden signed an executive order to protect federal networks and infrastructure from cybercrime. He also signed the Jobs Act into law in November 2021, earmarking $2 billion for cybersecurity.
Read on to see which states at the most risk for malware attacks based on spread.
This story originally appeared on Beyond Identity and was produced and distributed in partnership with Stacker Studio.