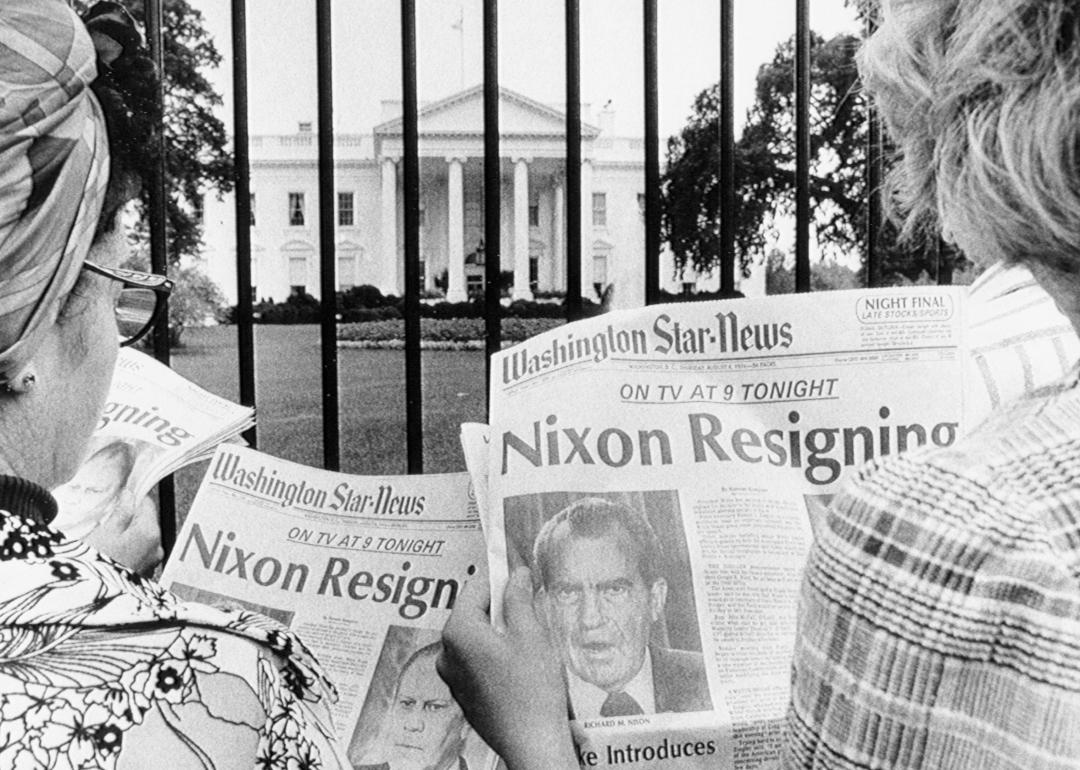 Major crises during every US presidency
Major crises during every US presidency
Every American president has had to manage and navigate emergencies, disasters, wars, scandals, blunders, upheavals, and revolts of all stripes. The crises each president has faced range dramatically from George Washington presiding over an experimental and fledgling government when he took office 231 years ago to Donald Trump today dealing with a pandemic that by Aug. 26 had killed more than 182,000 Americans.
Serving as the leader of the free world is a tough gig, and the American presidency is believed to be the hardest job in the world. Even those presidents who serve only one term appear to have aged well beyond their years when they come out the other end. The position comes with extraordinary stress, pressure, and responsibility, and that's when things are going well.
Each generation of Americans has faced its own era-defining challenges and struggles, and the president of the United States is called upon to meet those challenges, manage those struggles, and to lead, soothe, console, and reassure the nation that its people are in good hands.
This is not easy work.
Some presidents rise to the challenge, and others are consumed by it. All, however, are shackled to the crises of their day, and their legacies are defined by how they led during times of uncertainty and danger.
Using a variety of sources, including presidential biographies and historical records, Stacker created a list of crises that defined every American presidency. It's important to note that many presidents endured and managed several crises—often simultaneously—during their time in office. Many were so consequential that it's difficult to choose just one.
From Washington to Trump, people find out what their leaders are made of when the going gets tough. These are the crises that made—or broke—every one of America's presidents.
You may also like: Do you know the mayors of these major cities?