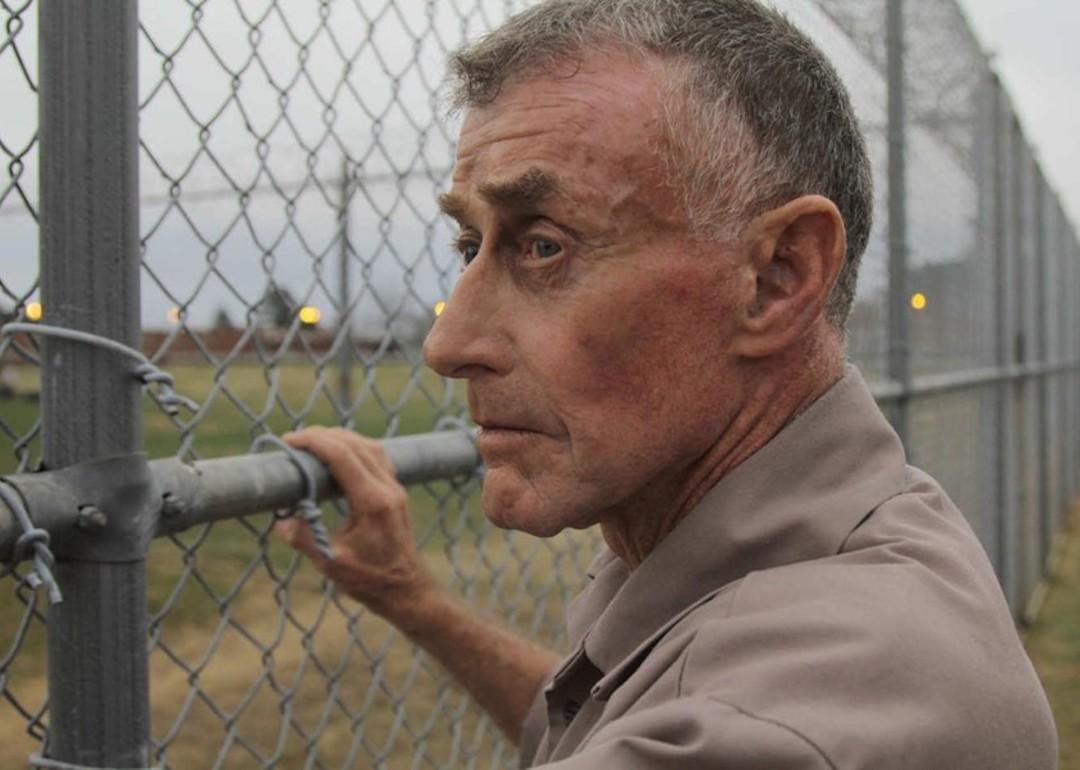 50 great true crime docuseries
50 great true crime docuseries
No genre exemplifies the saying "truth is stranger than fiction" than the true crime genre. Most true crime stories are too vast to tell in just a two-and-a-half-hour documentary, and the episodic format of docuseries is perfect for true crime. It may seem like the docuseries genre is a recent phenomenon, spearheaded by Netflix's "Making a Murderer," but docuseries have been around for a while. They just may not have had that name. True crime docuseries have been thriving in the U.S. since the 1980s, which Stacker's list reflects.
True crime has been a genre where audiences and filmmakers can question the virality of the criminal justice system and police. It's a genre where mysteries can go unsolved, but make us ask more questions of our daily life than we had before. It's a great way to make normal people aware of social justice issues they may never experience in their own life. In some cases, true crime docuseries can help find breaks in cases and solve mysteries many thought were cold. Not every true crime docuseries handles victims and the accused in a respectful way, but knowing what is out there could help better the genre, as has happened in the past decade. More shows consider disenfranchised victims, and the possibility that someone arrested could be innocent, than ever before.
It may seem hard to find the best true crime docuseries from the influx of cheesy, sensational ones, but Stacker manually curated a list of 50 great true crime documentary series for you. All entries on this list are considered either TV series or miniseries, have at least 1,000 user votes on IMDb, and use a combination of real-life interviews and footage of the crime/investigation (as opposed to getting actors to portray the main characters). The docuseries on this list were ranked by IMDb user ratings as of June 5, 2020, and ties are broken by user votes. Whether you're looking for something that frightens you or enlightens you, this list has something from every facet of true crime.
You may also like: 100 best crime movies of all time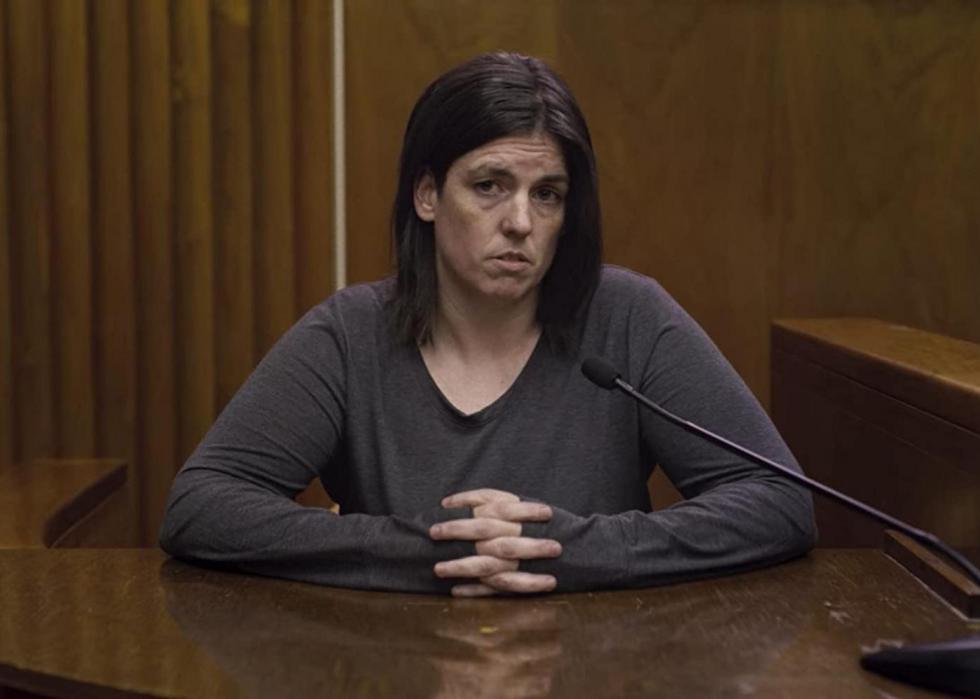 1 / 50
#50. How to Fix a Drug Scandal
- IMDb user rating: 6.9
- First released in: 2020
In 2013, a former crime lab chemist was tried for tampering evidence, but her abuse of power extended far beyond that. She used the drugs in her evidence lab and affected many cases with her negligence. Each episode showcases a specific case with which she was involved, and highlights larger issues within the criminal justice system.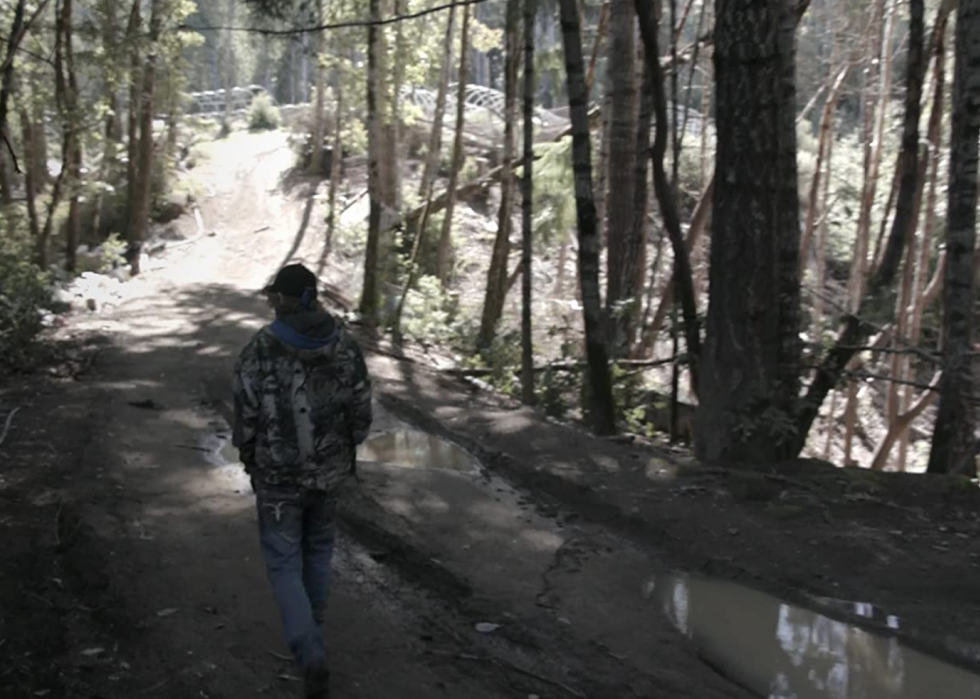 2 / 50
#49. Murder Mountain
- IMDb user rating: 6.9
- First released in: 2018
In a northern California town, a man turns up missing on a secluded weed farm. People believe he's been murdered, and his occupation as a marijuana grower may be the motive. As the show goes through the investigation of his murder, it also shines a light on the marijuana industry, both legal and illegal.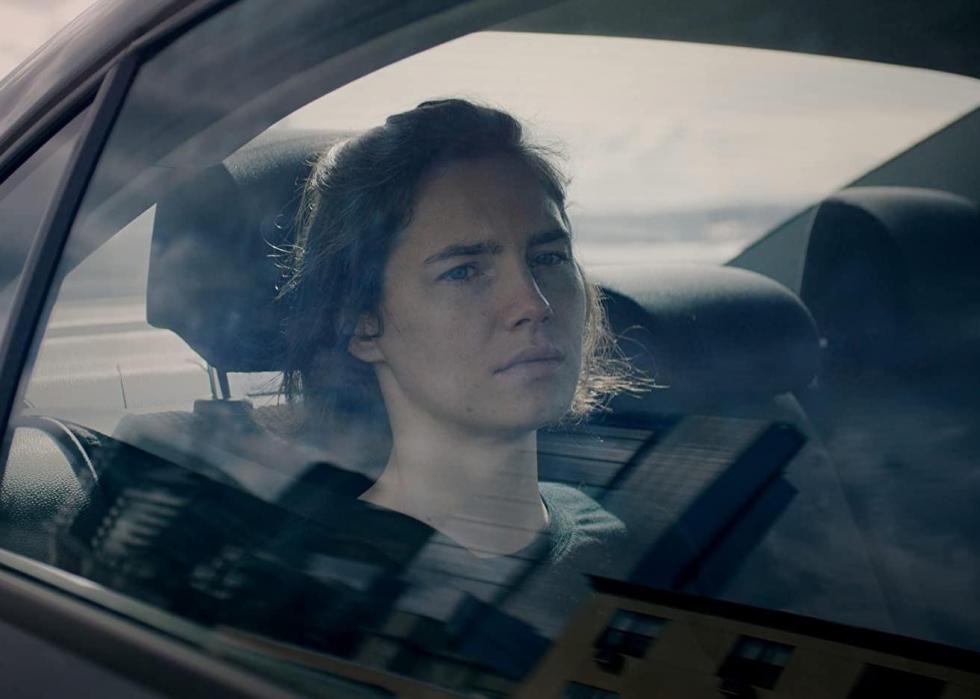 3 / 50
#48. Amanda Knox
- IMDb user rating: 6.9
- First released in: 2016
Amanda Knox became an international sensation when she was convicted of killing her roommate while living in Italy. Her steamy relationship with her boyfriend and several other aspects of her life made her culpable in the media's eyes. This miniseries takes you through the investigation and aftermath from Amanda's perspective, with interviews with her, her ex-boyfriend, and the Italian prosecutor that put her away for four years.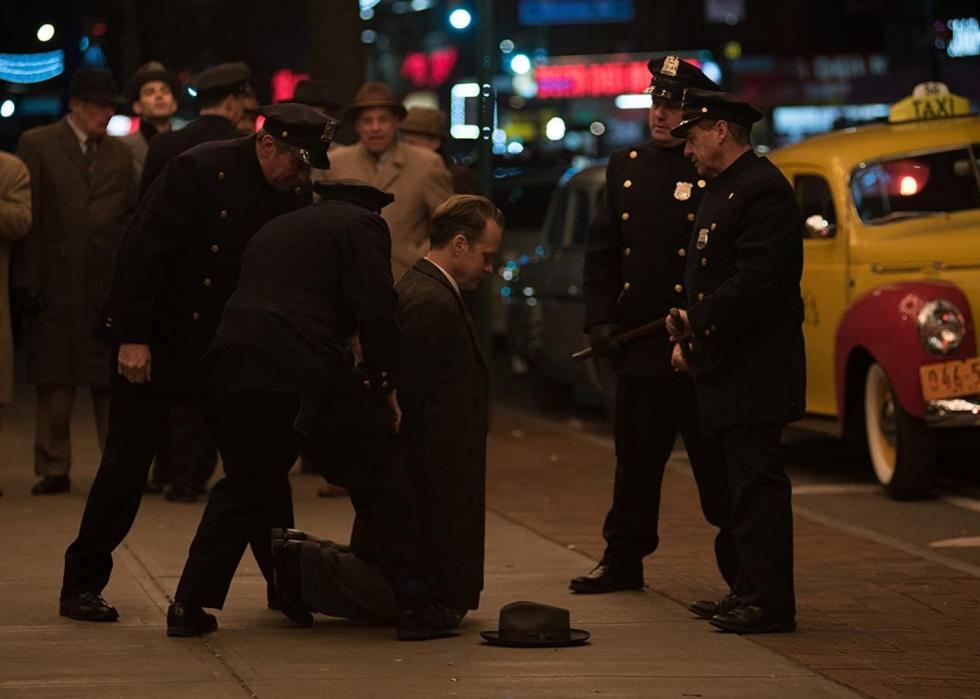 4 / 50
#47. Wormwood
- IMDb user rating: 7.0
- First released in: 2017
Legendary documentary filmmaker Errol Morris directs this series about the controversial death of Frank Olson, a government worker who had been unknowingly drugged with LSD by the CIA. While focusing on this one case, the show uncovers what the government can do to its own citizens, and the fatal consequences that come with that.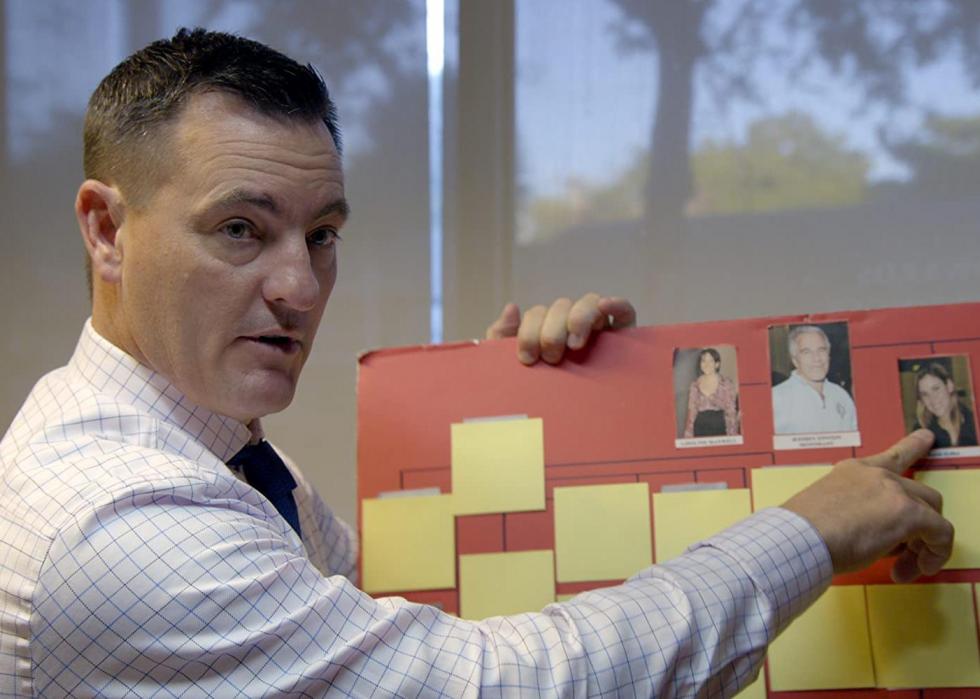 5 / 50
#46. Jeffrey Epstein: Filthy Rich
- IMDb user rating: 7.1
- First released in: 2020
Based on the book by James Patterson, this miniseries retells what we know about the conviction of Jeffrey Epstein as a sex offender. Brave survivors of his abuse and vast sex trafficking business recount their experiences before Epstein was arrested. It's well-known that not everything about his crimes is out in the open, but this is a great start to learn about his crimes and lead you down conspiracy theory rabbit holes.
You may also like: Best and worst Al Pacino movies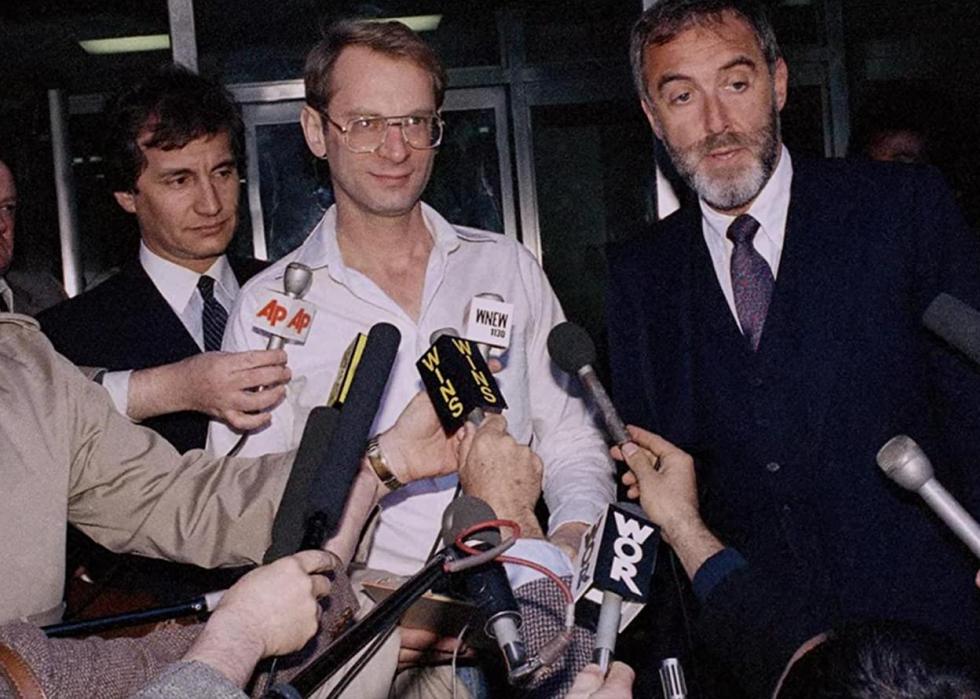 6 / 50
#45. Trial by Media
- IMDb user rating: 7.2
- First released in: 2020
In this six-part series, how the media can shape public perception of a defendant comes under fire. High-profile cases, especially murder cases, make for great television, but they can persecute people before they get a fair trial. This great series looks at several cases that may have been tainted by media coverage, and tries to find the truth.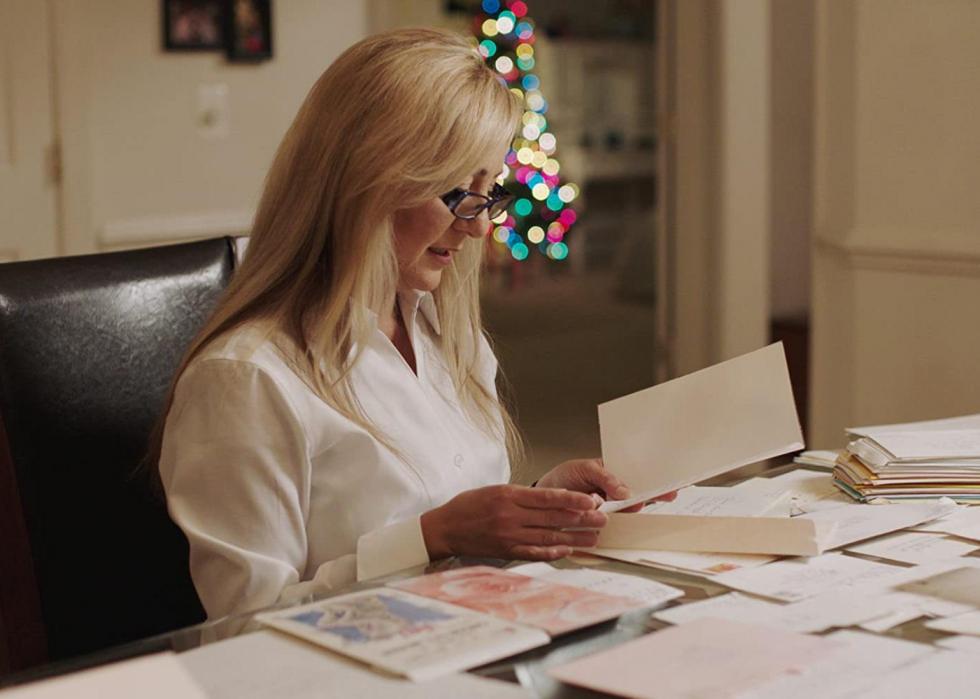 7 / 50
#44. Lorena
- IMDb user rating: 7.2
- First released in: 2019
Lorena Bobbitt became a household name when she assaulted her husband after he raped her and abused her for years. When she was originally tried in court, the media made fun of her and treated her horribly. With a retrospective look at her experience, Lorena and other people involved examine how she was treated and what could've been done better.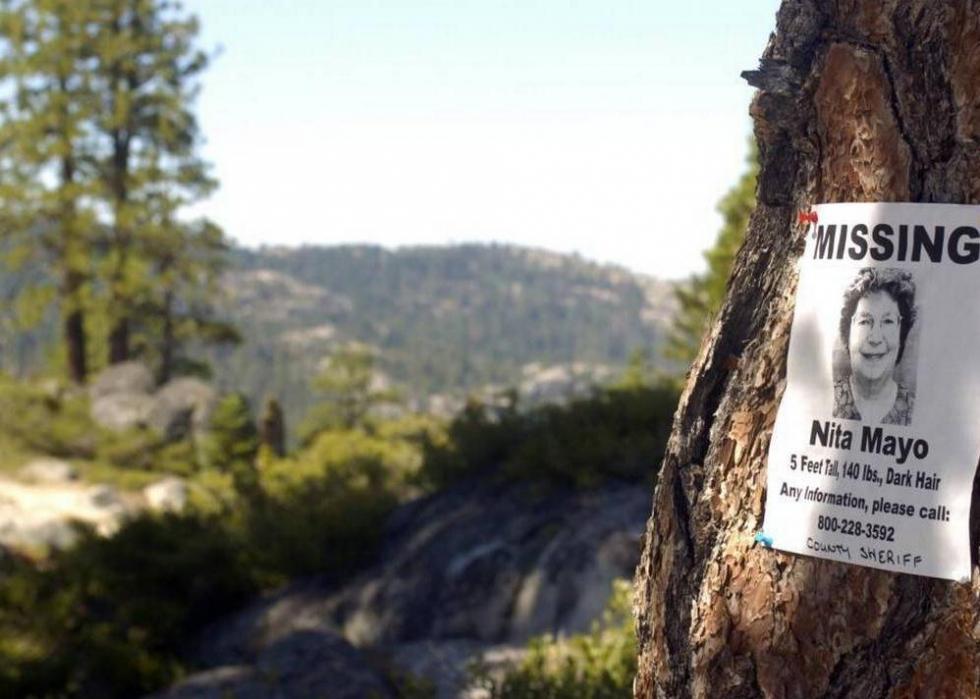 8 / 50
20th Century Fox Television
#43. America's Most Wanted: America Fights Back
- IMDb user rating: 7.2
- First released in: 1988
This is one of the most notorious true crimes series of all time, running for a whopping 25 seasons. John Walsh hosts the show about the FBI Most Wanted lists, which has led to finding several fugitives and convictions in the show's history. If you're looking for classic true crime, this is a great place to start.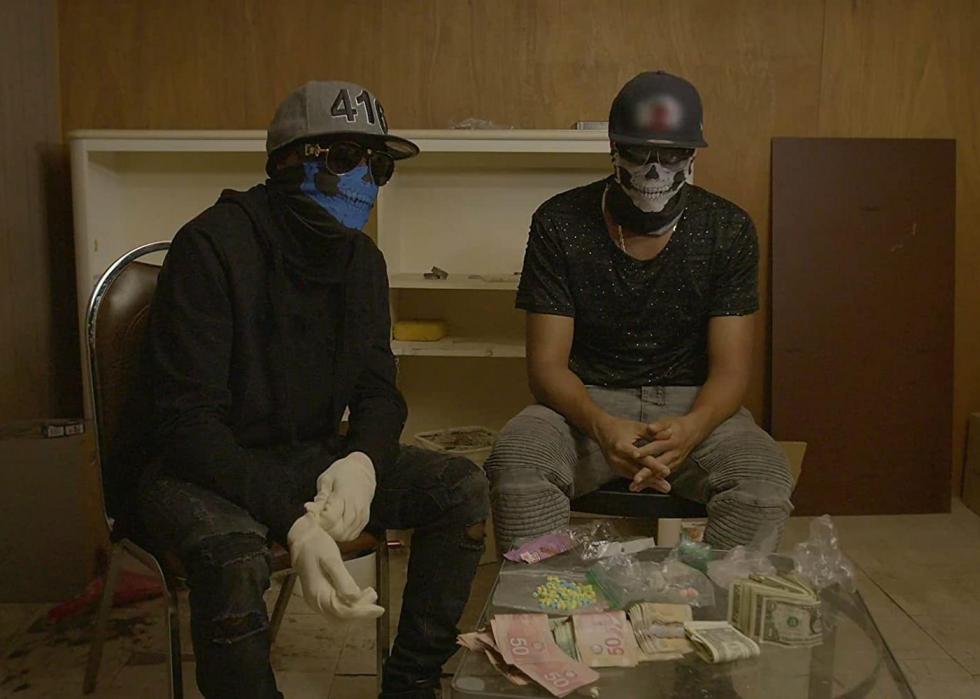 9 / 50
#42. Dope
- IMDb user rating: 7.3
- First released in: 2017
This series gives audiences an in-depth look at the drug industry in America. Each episode focuses on a different place and how it deals with the policing of drugs and how people use them.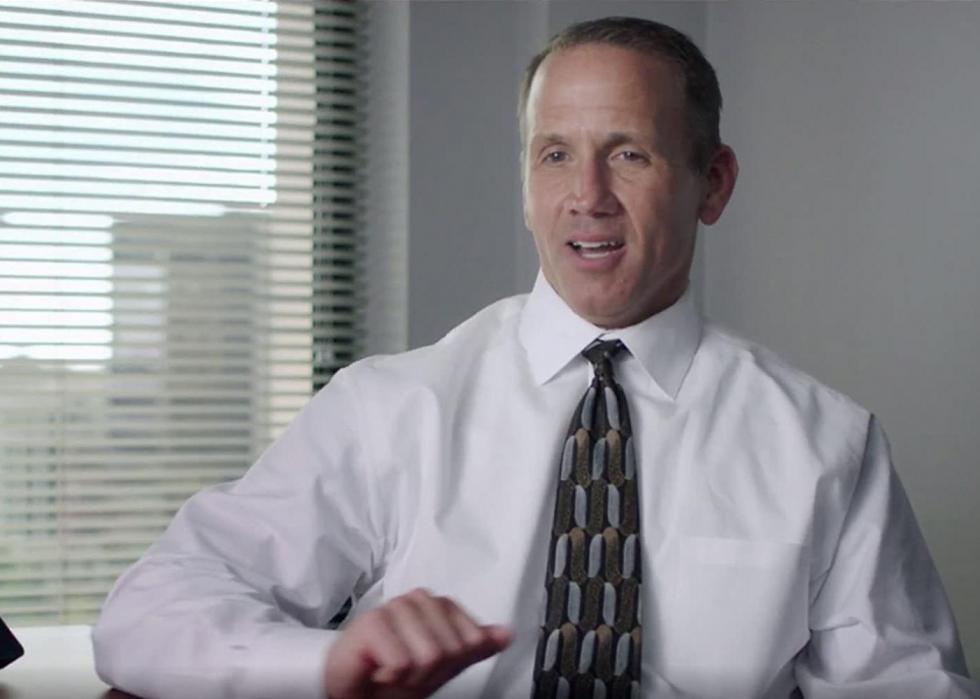 10 / 50
#41. McMillions
- IMDb user rating: 7.3
- First released in: 2020
If you ever played McDonald's Monopoly game before 2001, you were up against an elaborate con that went back to 1989. "McMillions" shows how this con played out and went undetected for years. This story is as unbelievable as it sounds, but it's all true and makes for an exciting series.
You may also like: Primetime TV shows that have stood the test of time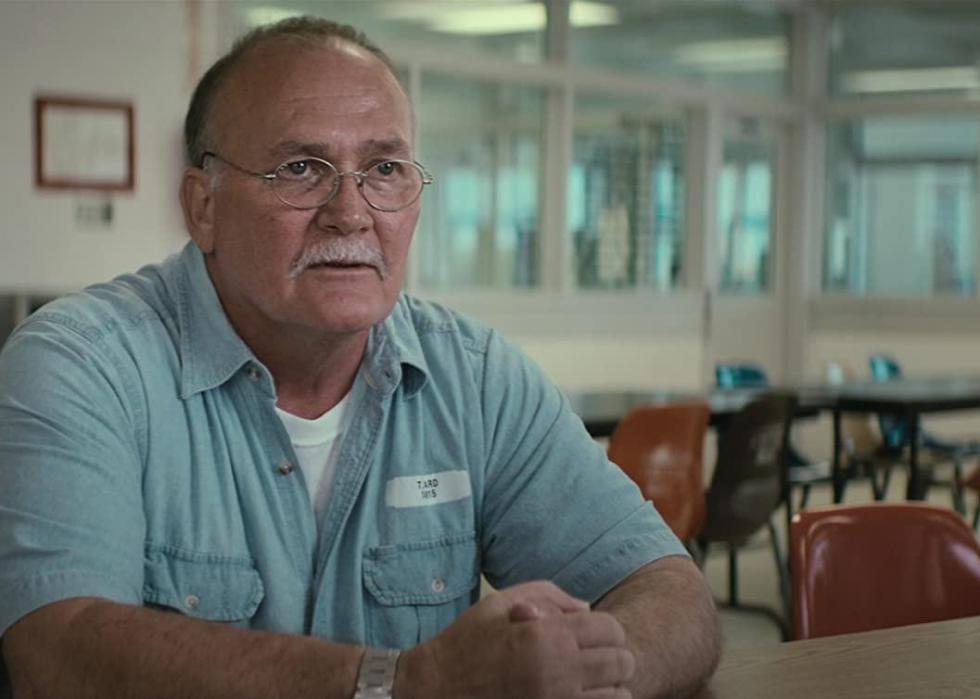 11 / 50
#40. The Innocent Man
- IMDb user rating: 7.3
- First released in: 2018
Based on John Grisham's nonfiction book, this series recounts the multiple false confessions in two murder cases in Oklahoma. Most false confessions have a lot of convincing to do to prove they are innocent, and this story is no exception. Just as Grisham's book does, the series questions the police investigation that led to false confessions and the larger issue of wrongful convictions in this country.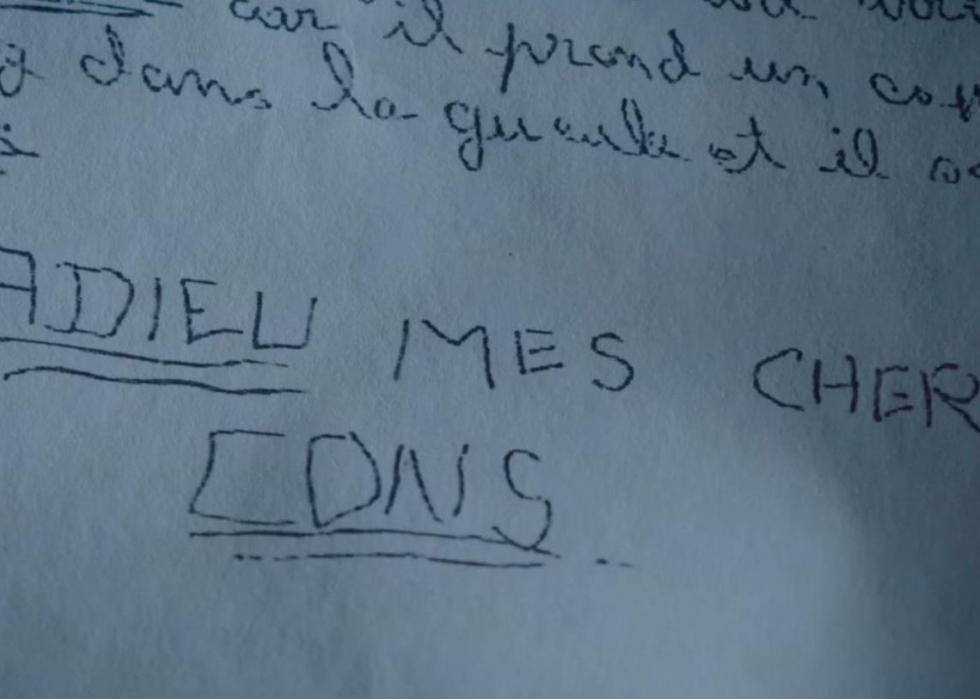 12 / 50
#39. Who Killed Little Gregory?
- IMDb user rating: 7.4
- First released in: 2019
In 1984, a 4-year-old was found dead in France, and the police could not find his killer. This tragic story is retold decades later in hopes that time can uncover more clues as to what happened to Gregory. The toll death can have on a family is hard to watch, but this mystery is hard to turn away from.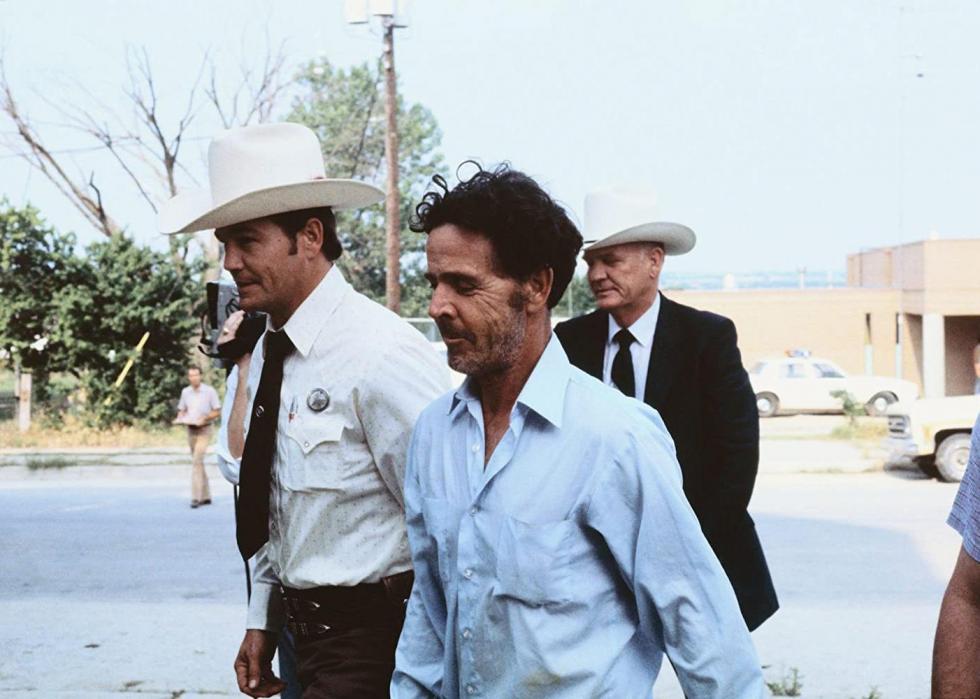 13 / 50
#38. The Confession Killer
- IMDb user rating: 7.4
- First released in: 2019
Henry Lee Lucas is one of the most interesting killers in history yet impossible to understand. He confessed to over 200 murders while being held in jail, but the virality of his confessions is not always as clear as it seems. Lucas makes for a fascinating subject and explores whether he is truly evil or just an excellent liar.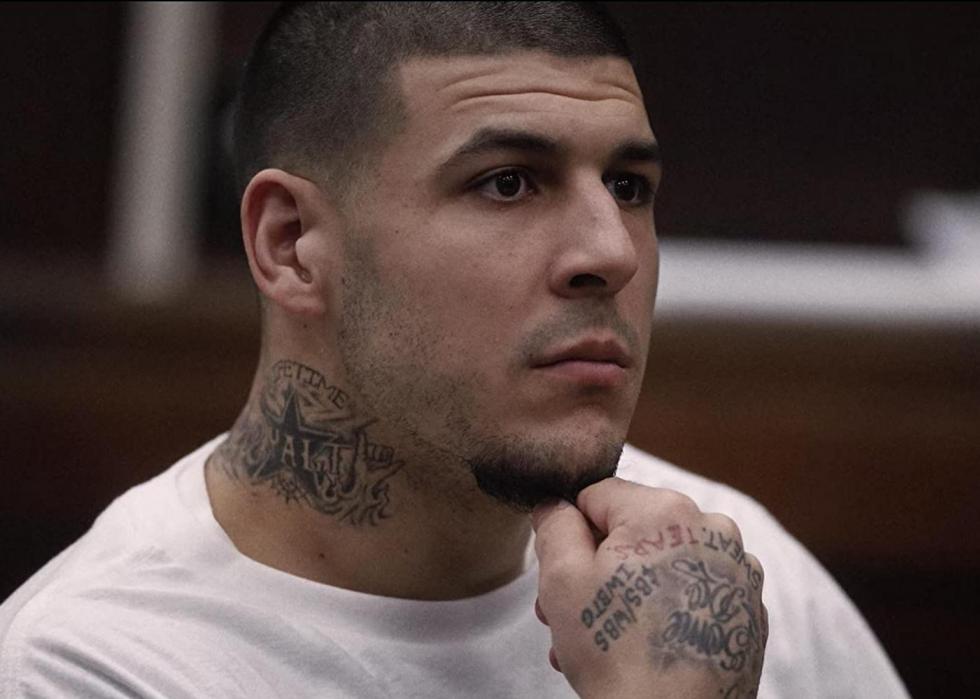 14 / 50
#37. Killer Inside: The Mind of Aaron Hernandez
- IMDb user rating: 7.4
- First released in: 2020
Aaron Hernandez is not only remembered as a talented NFL football player after he was convicted of murdering Odin Lloyd in 2013. It's hard to imagine how one man can go from being one of the best athletes in America to someone serving a life sentence for murder. Everything that led up to his death is out in the open in this controversial docuseries.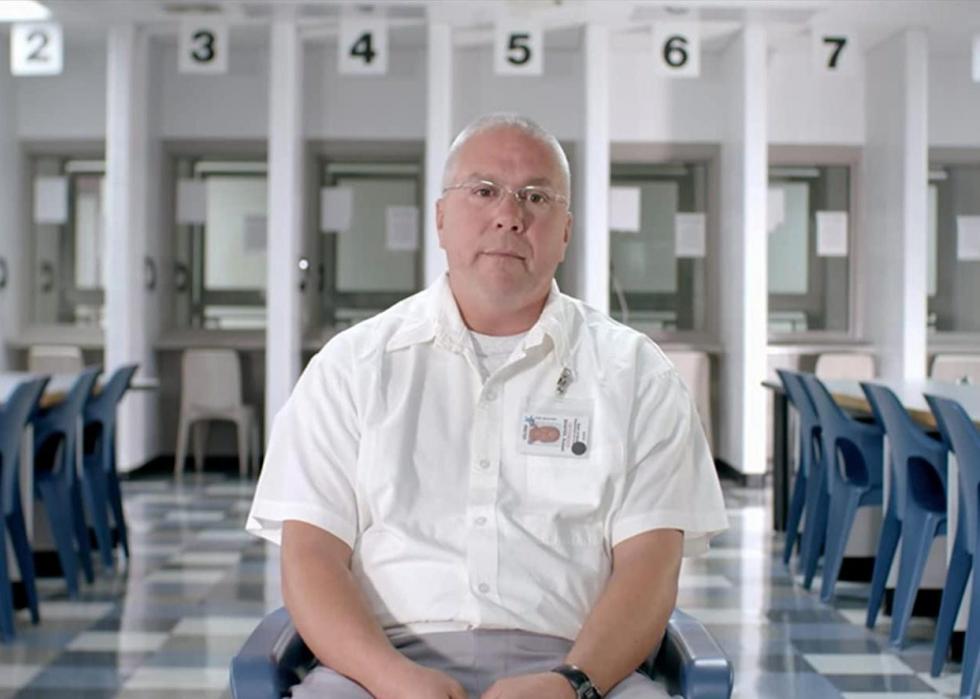 15 / 50
#36. I Am a Killer
- IMDb user rating: 7.5
- First released in: 2018
If you've ever wondered how people end up on death row, this docuseries lets people on death row tell you how they ended up where they are. It's hard for many people to care about people on death row, but they have interesting stories and deserve a voice as well.
You may also like: Mistakes from the 50 best movies of all time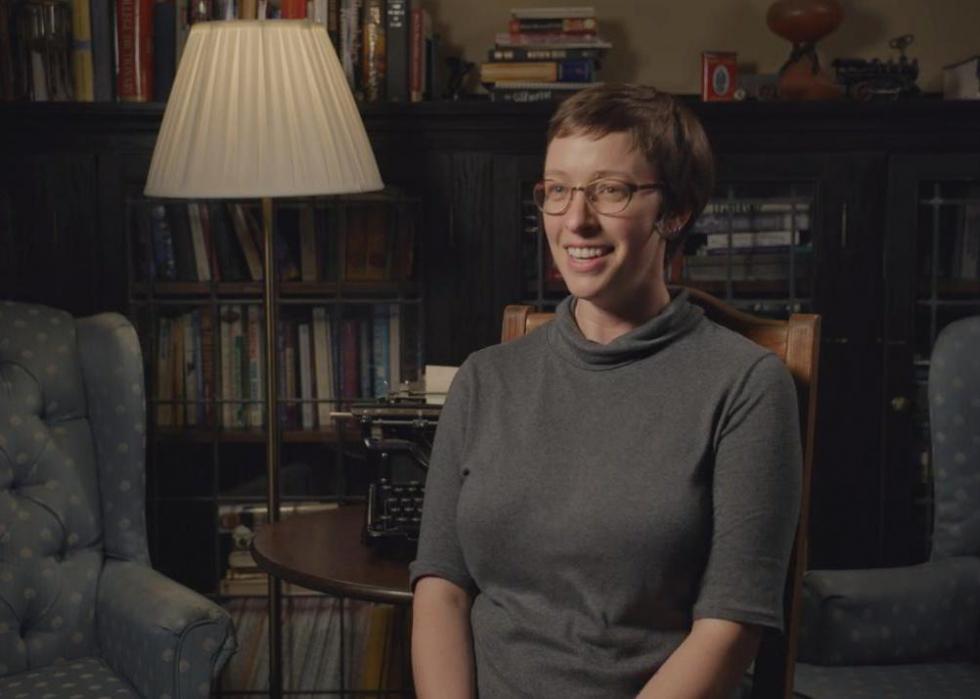 16 / 50
#35. The Confession Tapes
- IMDb user rating: 7.5
- First released in: 2017
It is always surprising just how many murder cases ride on shaky or no evidence at all, but if true crime has taught us anything, it's that wrongful convictions happen all the time. False confessions are hard for people to understand, but this series puts you in the shoes of those who have confessed to something they didn't do. Someone may have confessed to a crime they didn't commit, but law enforcement can also overlook telltale signs that the confessions are not always the truth.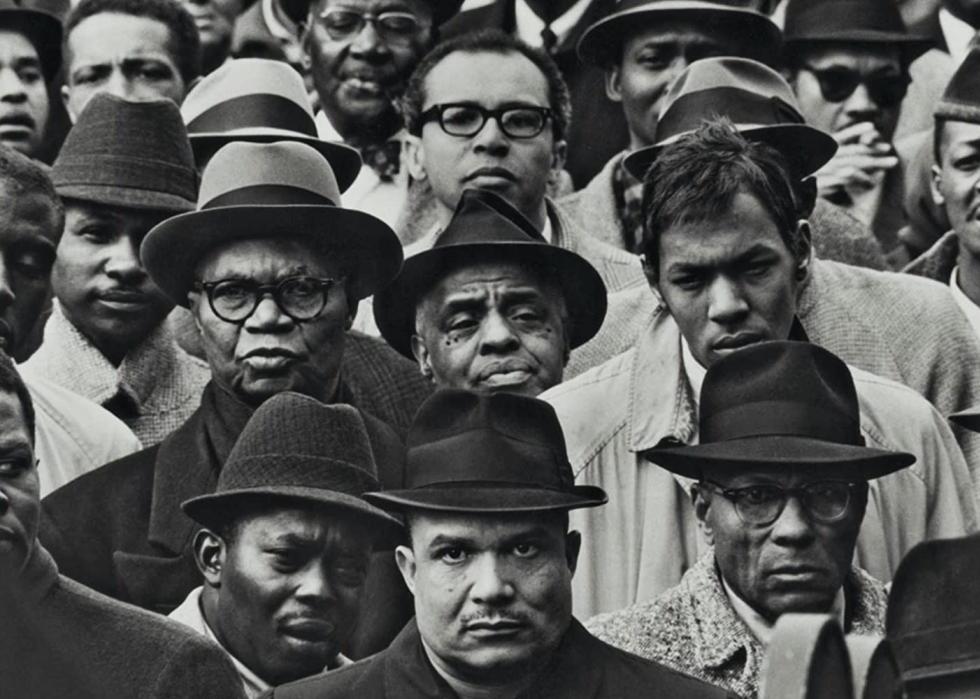 17 / 50
#34. Who Killed Malcolm X?
- IMDb user rating: 7.6
- First released in: 2019
Abdur-Rahman Muhammad tries to make sense of the confusing details of the murder of activist Malcolm X in 1965. The convicted assassin talks about the other men involved in the murder that shook the civil rights movement and the Black community.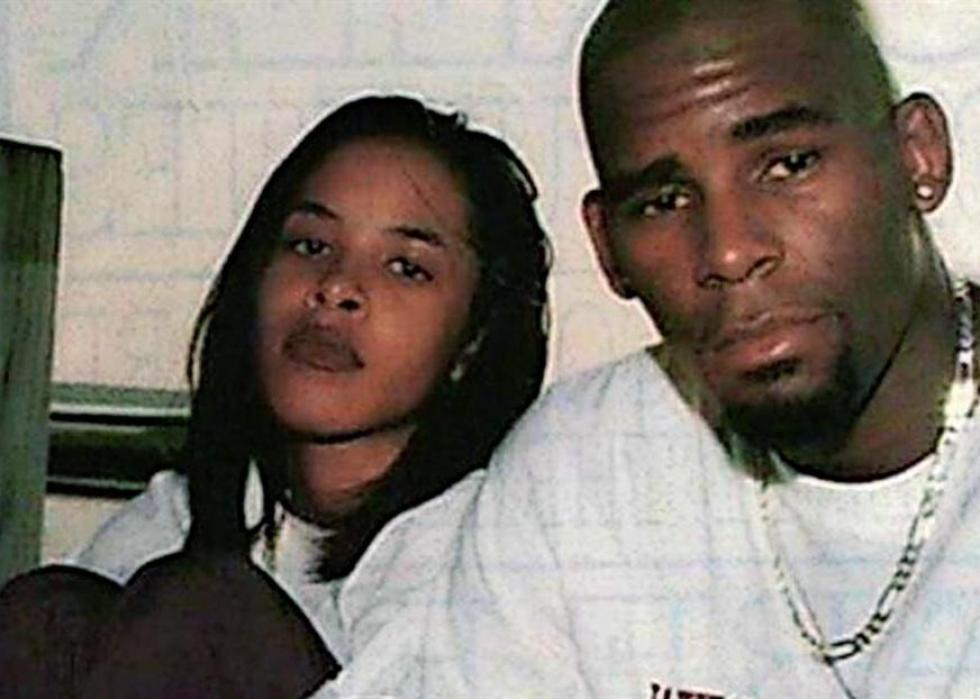 18 / 50
Bunim-Murray Productions (BMP)
#33. Surviving R. Kelly
- IMDb user rating: 7.6
- First released in: 2019
The women who have survived musician R. Kelly's abuse can finally speak out in this docuseries. Musicians who have worked with Kelly as he was conducting abusive relationships try to show how many people were unaware of the man he was outside of music.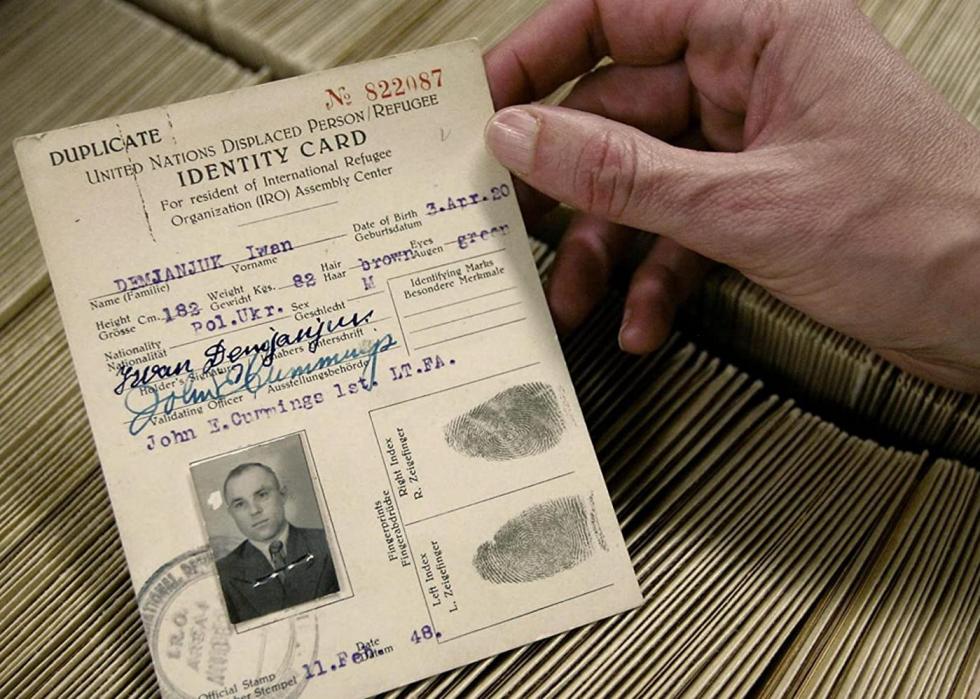 19 / 50
#32. The Devil Next Door
- IMDb user rating: 7.6
- First released in: 2019
If you think all true crime series are predictable, this series will undoubtedly prove you wrong. In 1977, a man from Ohio was accused of being a former Nazi concentration camp guard in disguise. Verifying his real identity is a wild ride, but you'll just have to watch the whole thing to see what the truth may be.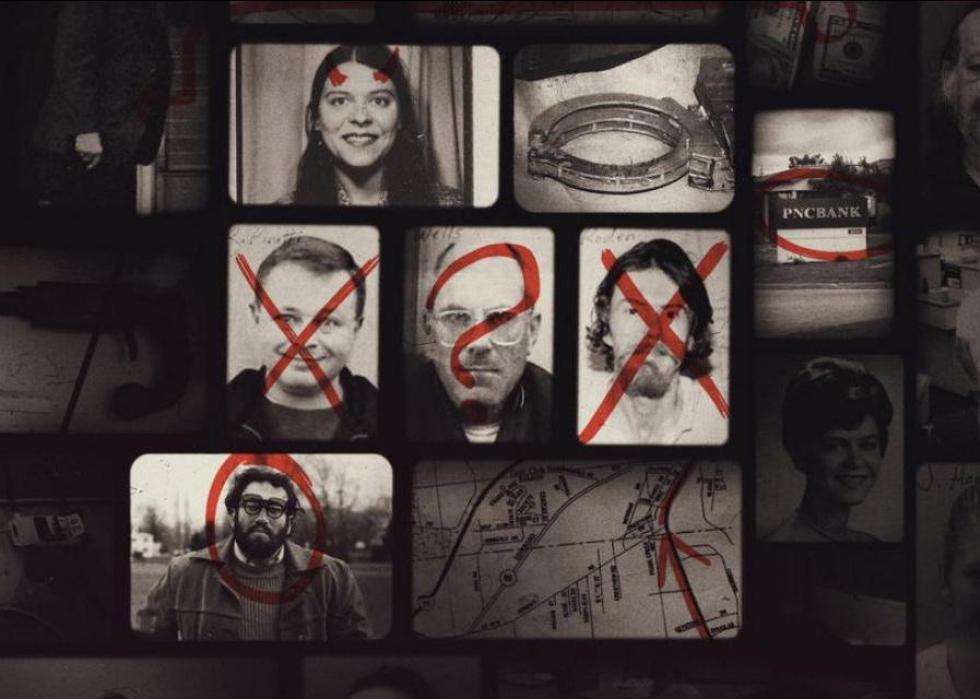 20 / 50
Duplass Brothers Productions
#31. Evil Genius: The True Story of America's Most Diabolical Bank Heist
- IMDb user rating: 7.6
- First released in: 2018
In 2003, a man died on national television as a bomb around his neck blew up, making one of the wildest murder cases in history. Even crazier is the woman behind the heist and murder plot, Marjorie Diehl-Armstrong. She's captivating, manipulative, and cunning enough to influence even the documentary filmmaker who is trying to get the truth out of her. This is a quick watch, but an incredibly entertaining one as well.
You may also like: 30 best episodes of 'Whose Line is it Anyway?'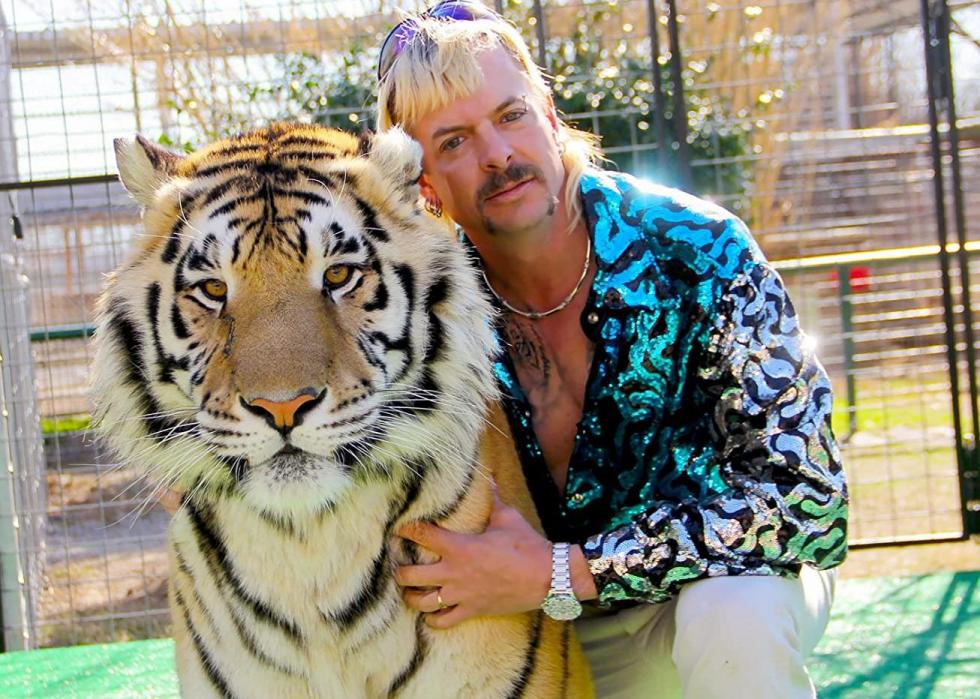 21 / 50
#30. Tiger King
- IMDb user rating: 7.6
- First released in: 2020
Earlier this year, Joe Exotic and Carole Baskin became household names thanks to this odd and sometimes exploitive series about life running a big cat zoo. This show is not just about how Exotic got to own so many wild animals. It's also about his sexuality and his plot to murder his biggest enemy, Baskin.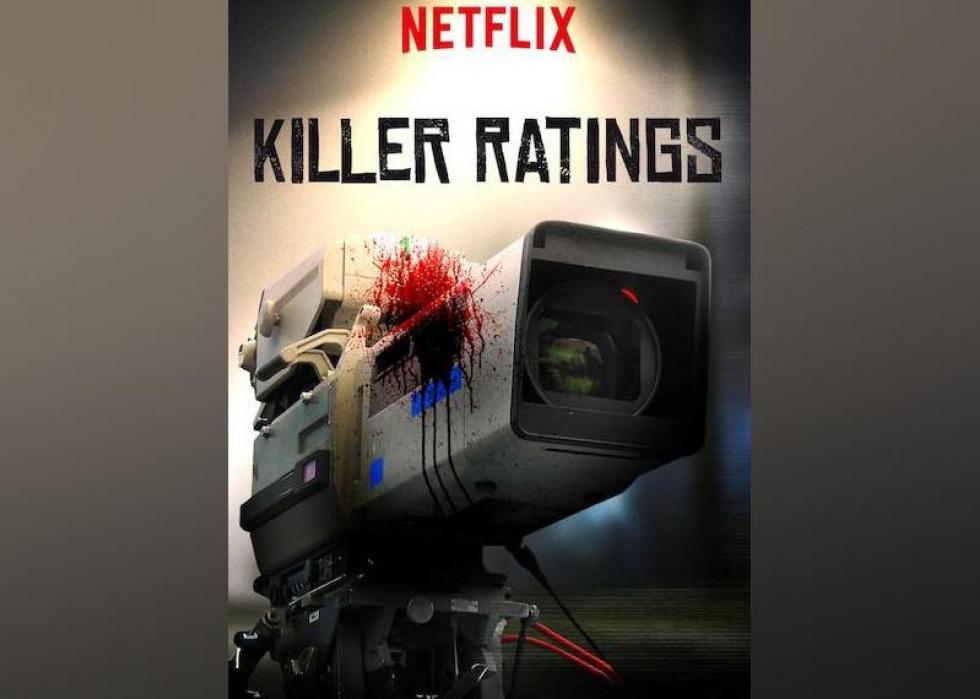 22 / 50
#29. Killer Ratings
- IMDb user rating: 7.8
- First released in: 2019
A Brazilian television host is accused of the crimes he covers on his show. Many believe he murdered just to get high ratings on his show, but this crazy accusation is not without its doubts. The show does a great job of telling the story from an objective point of view to leave the truth up to you.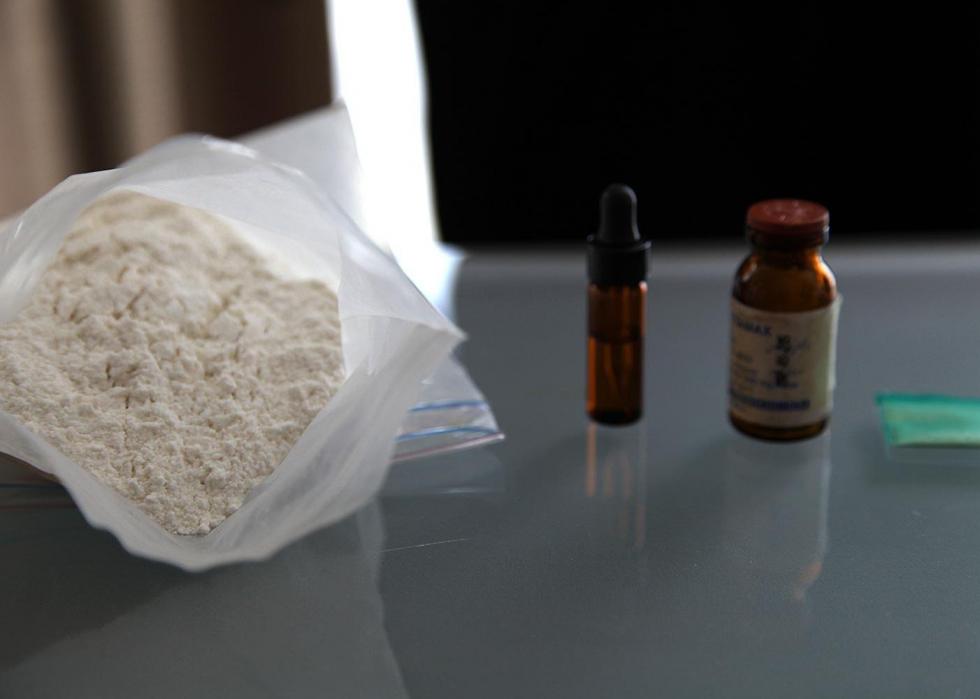 23 / 50
#28. Drugs, Inc
- IMDb user rating: 7.8
- First released in: 2010
This National Geographic series ran for eight seasons and tells the varying stories within the illegal drug industry. Each episode features a new city or a different kind of drug, showing how different drugs can vary in every part of the country. It's a fascinating look at how drugs affect American society in unique ways everywhere.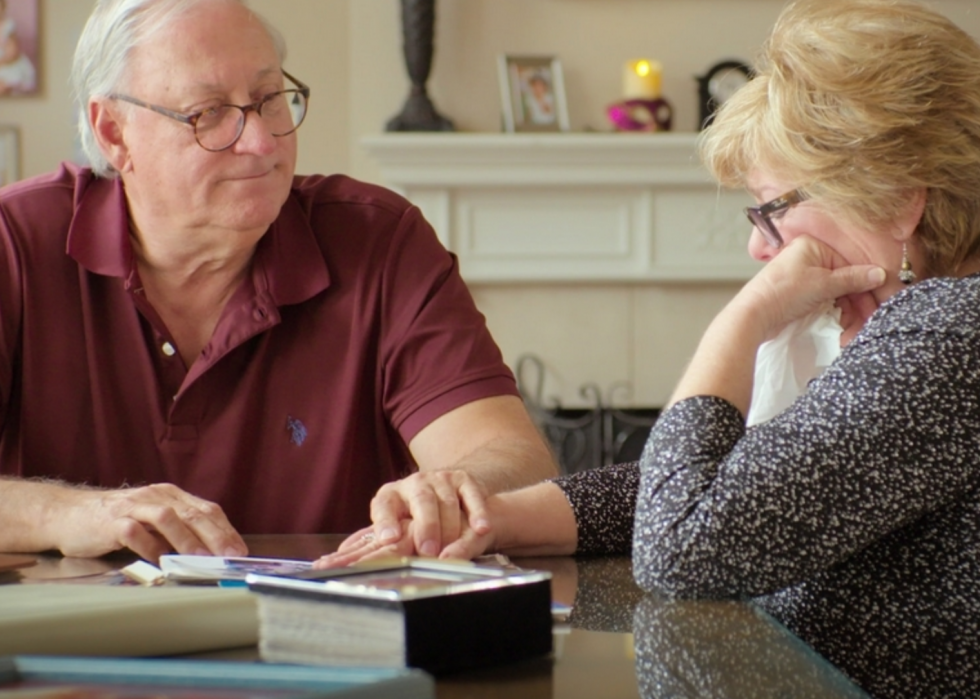 24 / 50
#27. The Pharmacist
- IMDb user rating: 7.8
- First released in: 2020
A young boy's murder ignites a powerful and triumphant story unlike any other on this list. Dan Schneider's job at a local pharmacy puts him at odds with the corruption of prescription drugs. He does more than most of us can imagine doing in changing the world, and his story is remarkable.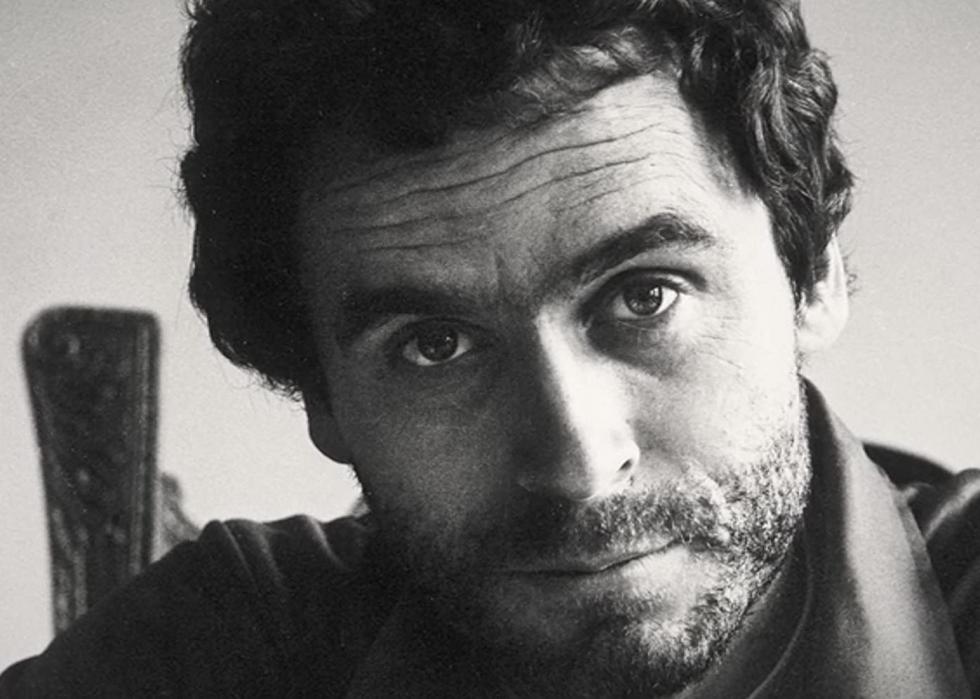 25 / 50
#26. Conversations with a Killer: The Ted Bundy Tapes
- IMDb user rating: 7.8
- First released in: 2019
Notorious serial killer Ted Bundy has long been a fascination for people ever since he murdered several women through the 1970s. He doesn't look like what we associate with evil, but hearing about his crimes and his life in his own words should be enough to convince you he's not innocent.
You may also like: Fan campaigns that saved TV shows from cancellation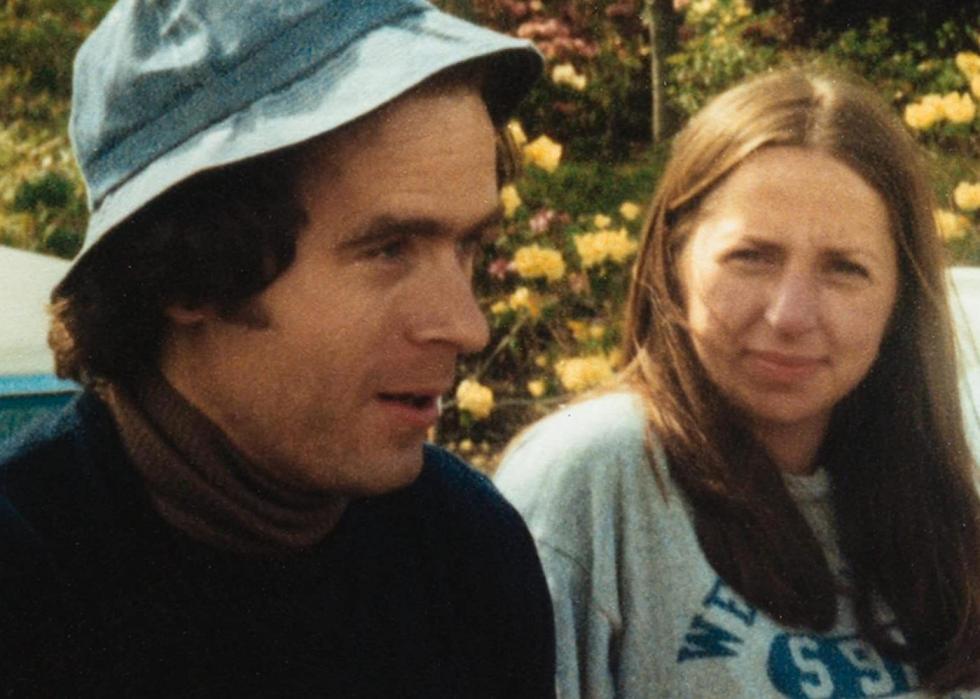 26 / 50
#25. Ted Bundy: Falling for a Killer
- IMDb user rating: 7.9
- First released in: 2020
We heard of the crimes that Ted Bundy committed in dozens of iterations over the years, but for the first time, we hear what he was like in his everyday life. Bundy's former girlfriend and her daughter speak about their experience with him, all while he was murdering women all over the Northwest.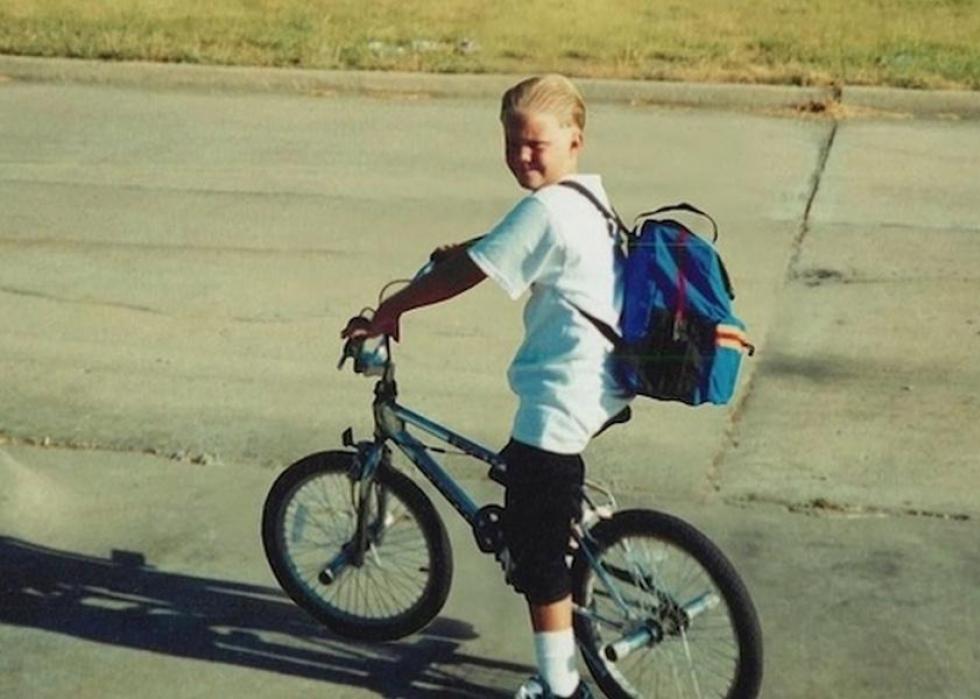 27 / 50
Magical Elves Productions
#24. Cold Justice
- IMDb user rating: 7.9
- First released in: 2013
Former prosecutor Kelly Siegler opens up cold murder cases to find justice for families hoping to solve them. This show has a comforting way of trying to make up for lost time in frustrating cases, and Seigler makes for a perfect herald of justice, even if she cannot solve every crime.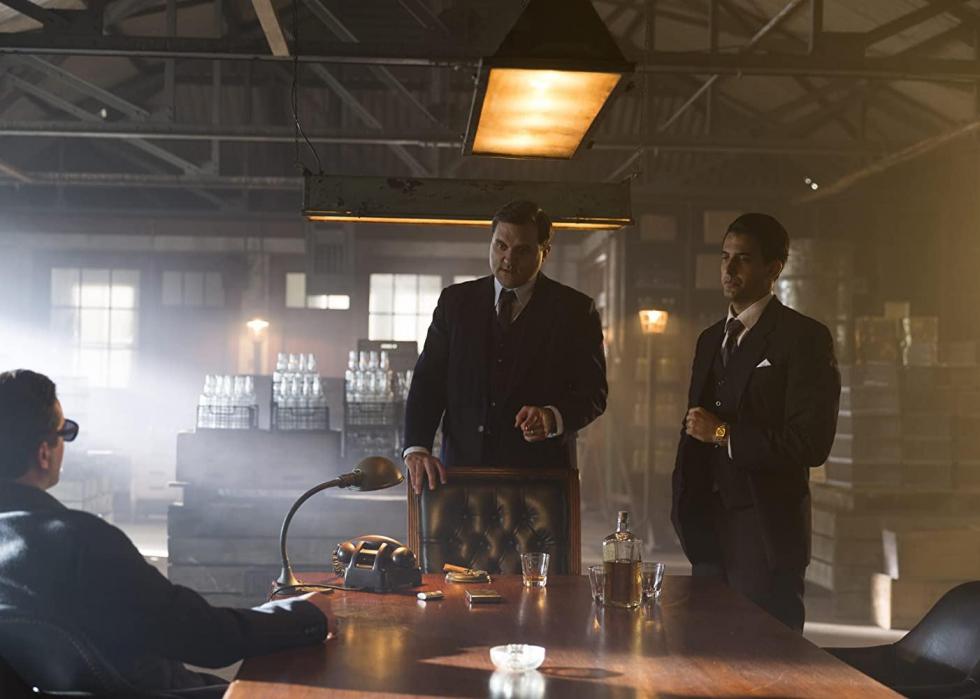 28 / 50
Stephen David Entertainment
#23. The Making of the Mob
- IMDb user rating: 7.9
- First released in: 2015
This series has a story that spans over 50 years to cover the start and evolution of the mob in New York. We've loved movies and other fictional accounts of mobsters, but this series gives you a comprehensive look at the real deal mafia and everything they've done over the years.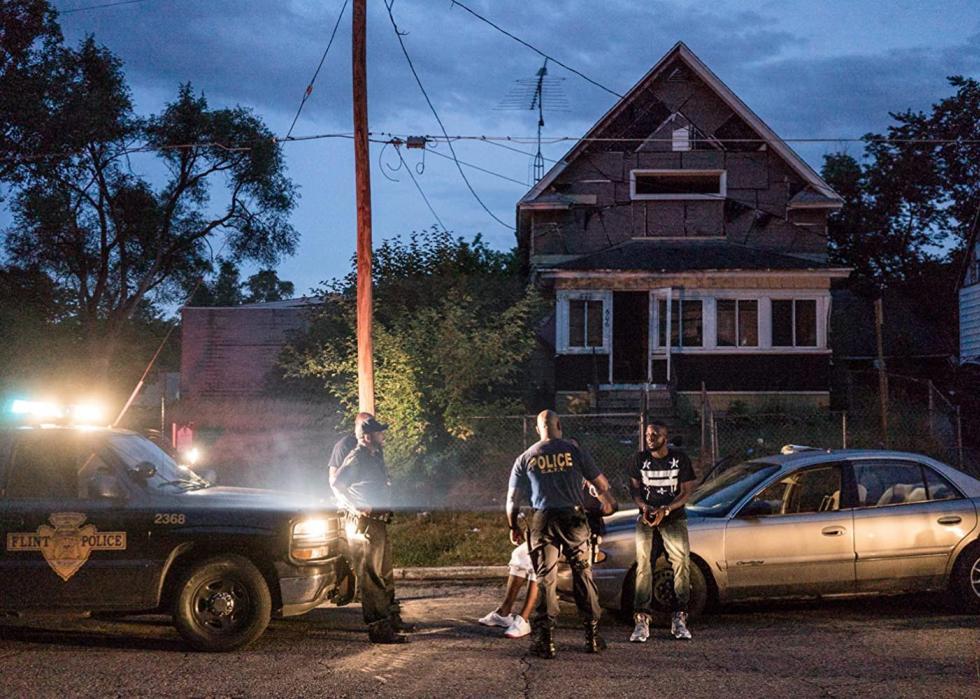 29 / 50
#22. Flint Town
- IMDb user rating: 7.9
- First released in: 2018
The frustrating experiences in Flint, Michigan, are given a voice that they have never had before in this series. The city still doesn't have clean water, and violence in the town adds to their struggles. This is a great series to start with if you're unfamiliar with their history.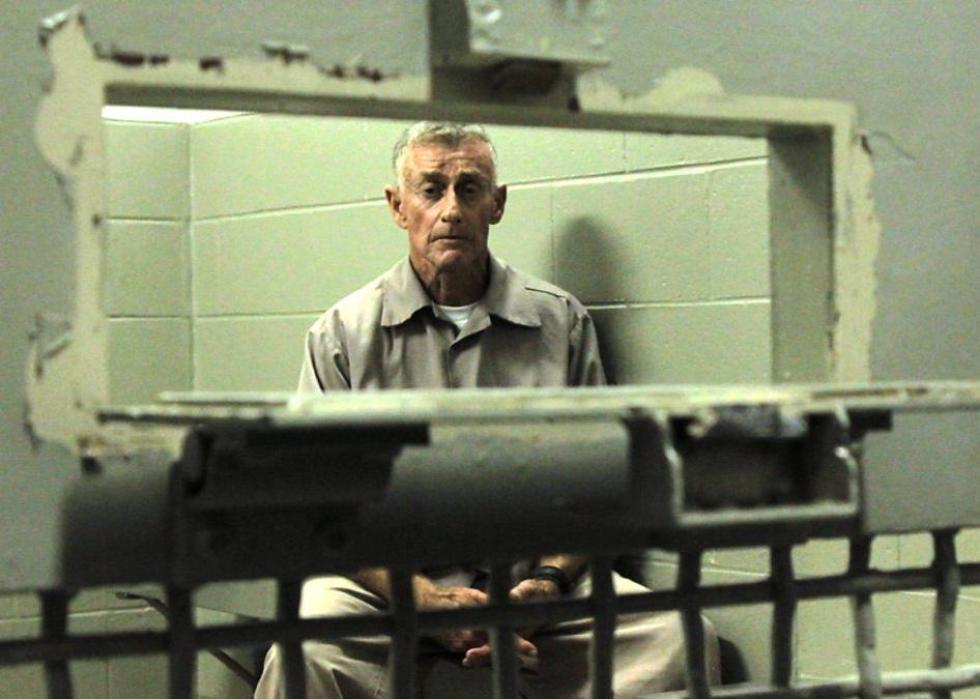 30 / 50
#21. The Staircase
- IMDb user rating: 7.9
- First released in: 2004
Michael Peterson told police that he found his wife dead in their home, but he is tried for her murder shortly afterward. Peterson's innocence is a question that is extremely difficult to answer. He's unlikable and undoubtedly an odd person, but the lack of evidence implicating him keeps this story from a definite end.
You may also like: Best Emmy nominated shows of all time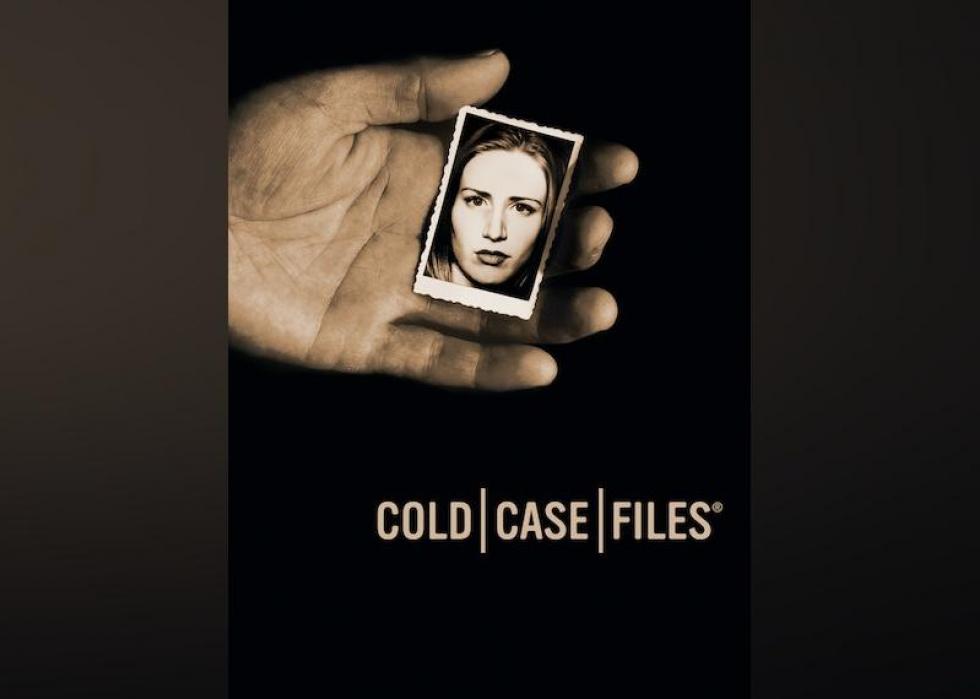 31 / 50
#20. Cold Case Files
- IMDb user rating: 8.0
- First released in: 1999
Danny Glover narrates stories of cold cases and their reignited investigations for this series. The original series ran on A&E from 1999 to 2006, but Netflix rebooted it in 2017 with the boom of true crime content on its platform. The show does a great job of showing the advancements in forensic science and how they can reinvigorate unsolved cases.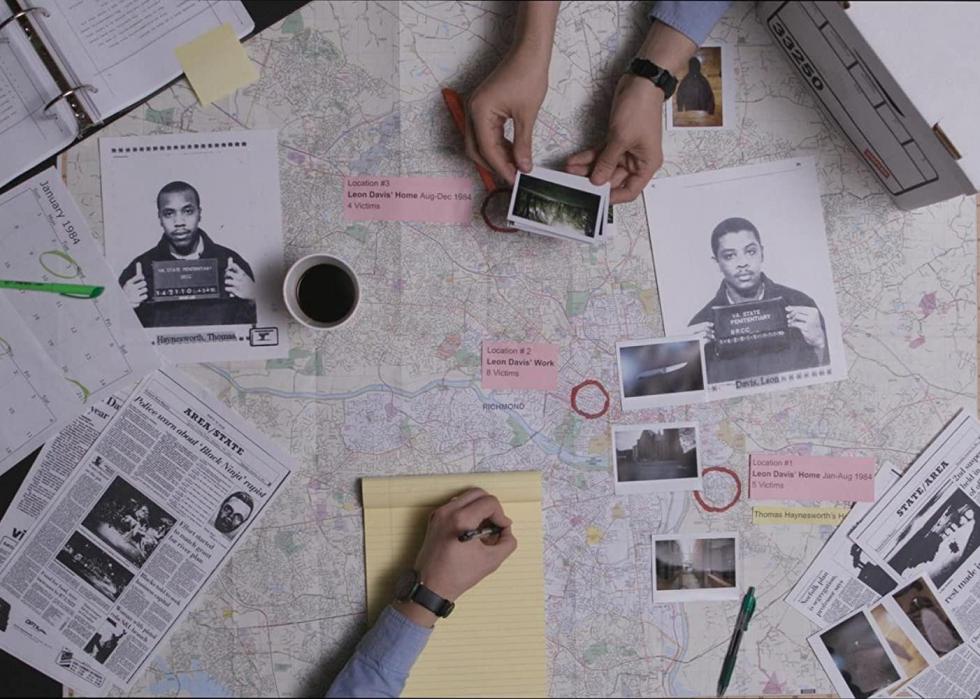 32 / 50
#19. The Innocence Files
- IMDb user rating: 8.0
- First released in: 2020
The rampant issues within the criminal justice system are something we can all know more about. The Innocence Project has been working on getting wrongfully-convicted people out of jail for years, and some unbelievable cases are told in this series.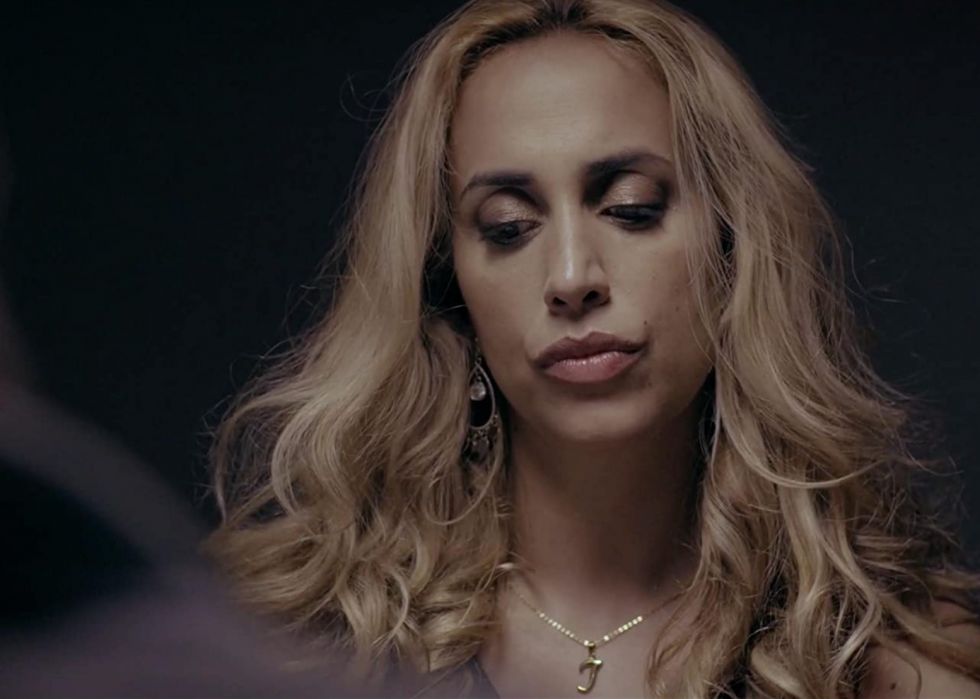 33 / 50
#18. Deadly Women
- IMDb user rating: 8.0
- First released in: 2008
In a somewhat sensationalized way, this Investigation Discovery series tells stories of female killers. Much of true crime thrives on the innocent female victim, but this show turns that on its head. This show is one of those great true crime shows that you won't realize how long you've been watching it until you're five episodes in and can't stop.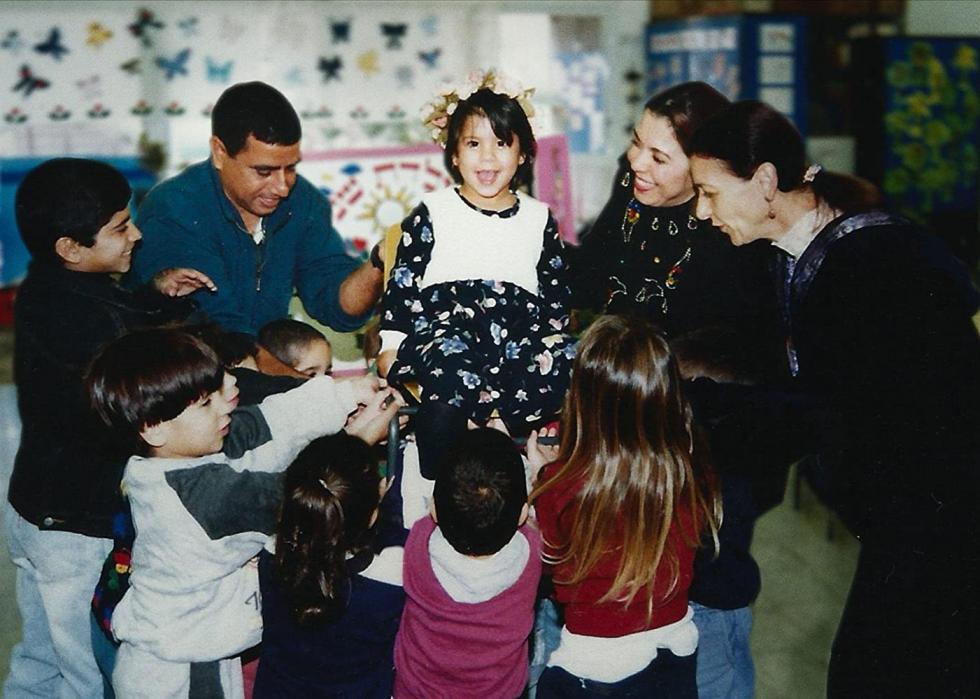 34 / 50
#17. Shadow of Truth
- IMDb user rating: 8.1
- First released in: 2016
It was a typical day in an Israeli school until a 13-year-old was found dead in the bathroom. A Ukrainian man who worked at the school is arrested and confesses to the murder, but the series questions whether he really did it and who the actual culprit may be.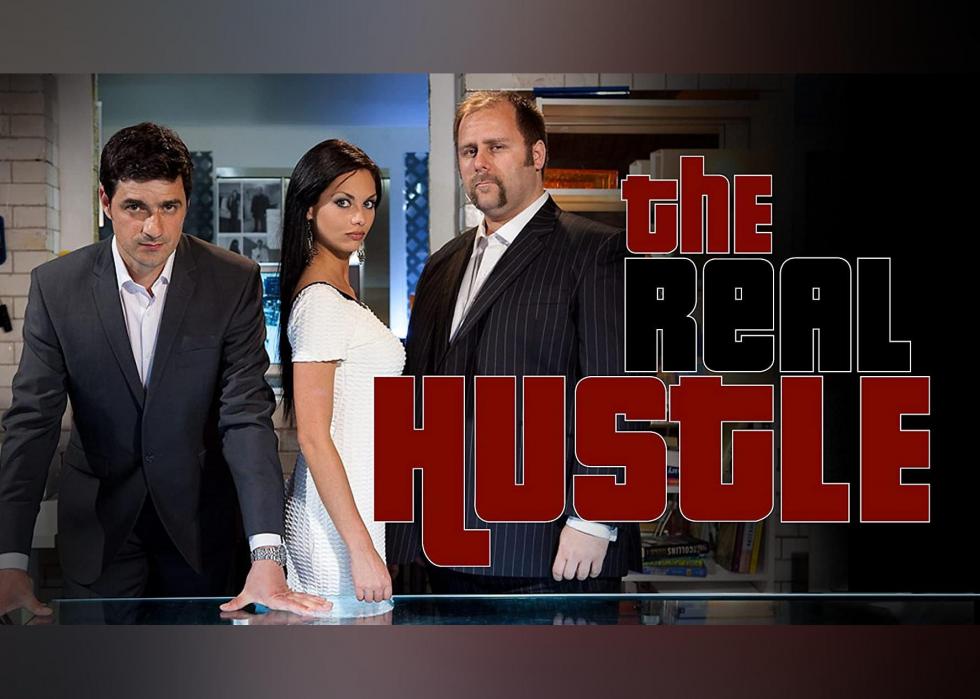 35 / 50
#16. The Real Hustle
- IMDb user rating: 8.1
- First released in: 2006
In a more-lighthearted show on this list, a group of magicians and illusionists play tricks on unsuspecting strangers in elaborate and entertaining ways. The show is a spinoff from BBC's "Hustle," which is about con artists.
You may also like: Biggest box office bombs of all time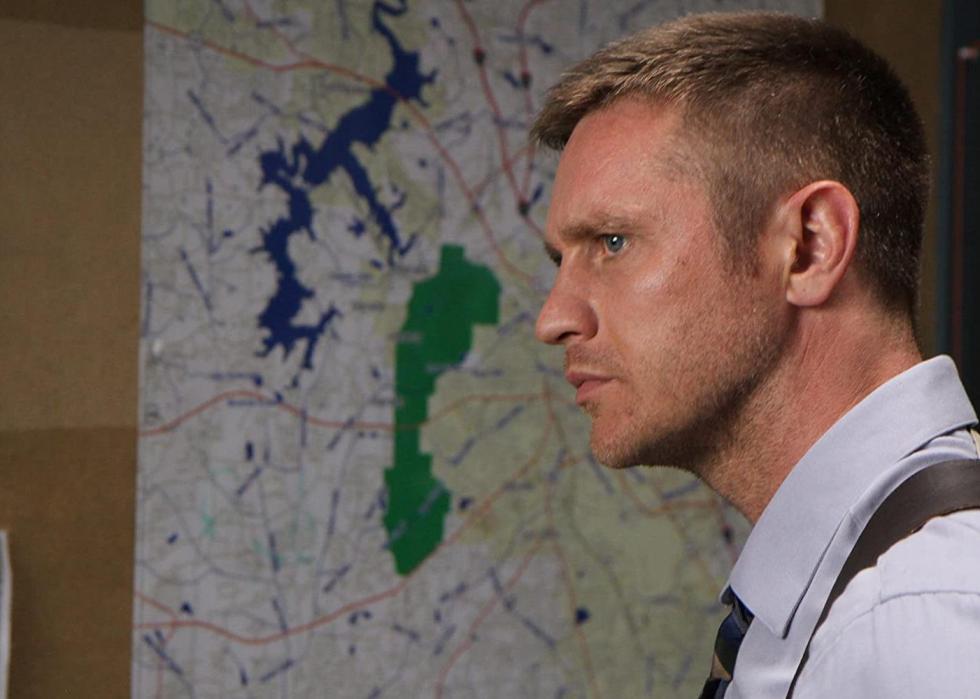 36 / 50
#15. Real Detective
- IMDb user rating: 8.1
- First released in: 2016
The detectives who worked on the cases in the show talk about their experience solving them. These cases aren't just any murder case, though. They're as brutal as they come, and the detectives share what haunts them long after the case has been closed or runs cold.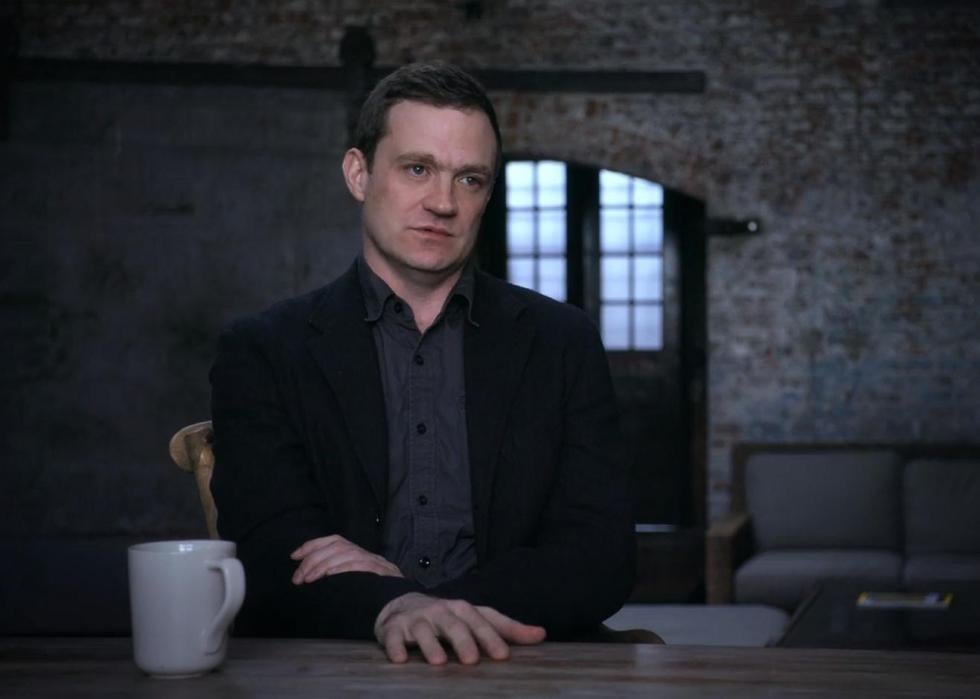 37 / 50
#14. Dirty Money
- IMDb user rating: 8.1
- First released in: 2018
Wall Street's history of greed and corruption is told in this crime series. Each episode includes interviews with financial professionals who committed crimes and their victims. The docuseries lays out the corrupt ways people have been making money for years.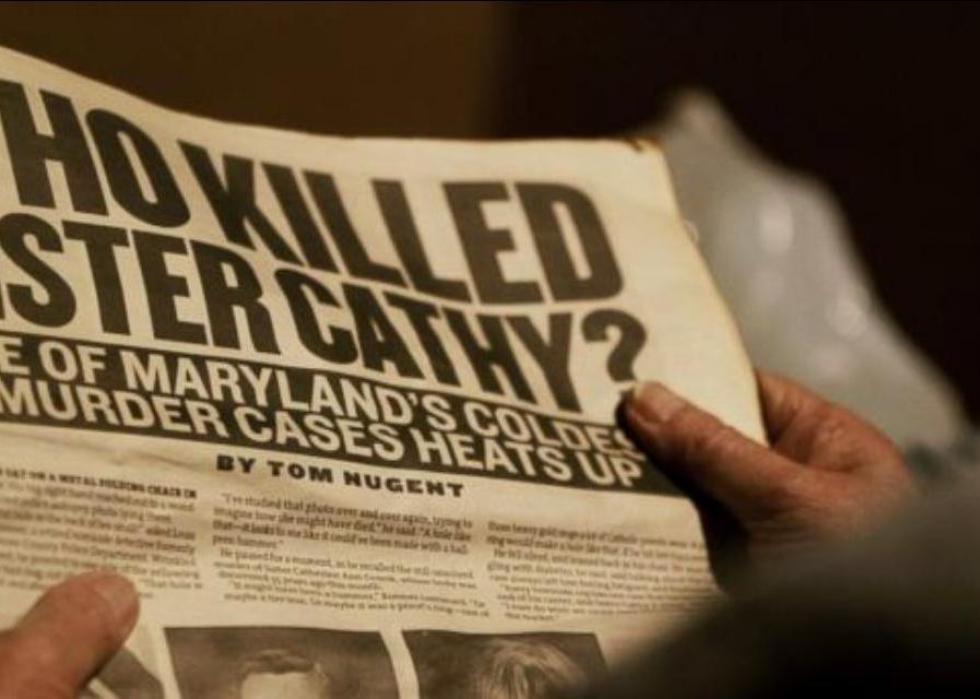 38 / 50
#13. The Keepers
- IMDb user rating: 8.1
- First released in: 2017
The unsolved murder of a nun is just the tipping point of this horrific, yet amazing docuseries. Sister Cathy's former students continue to search for answers in her case and try to rectify the traumatic experiences they had while attending Archbishop Keough High School.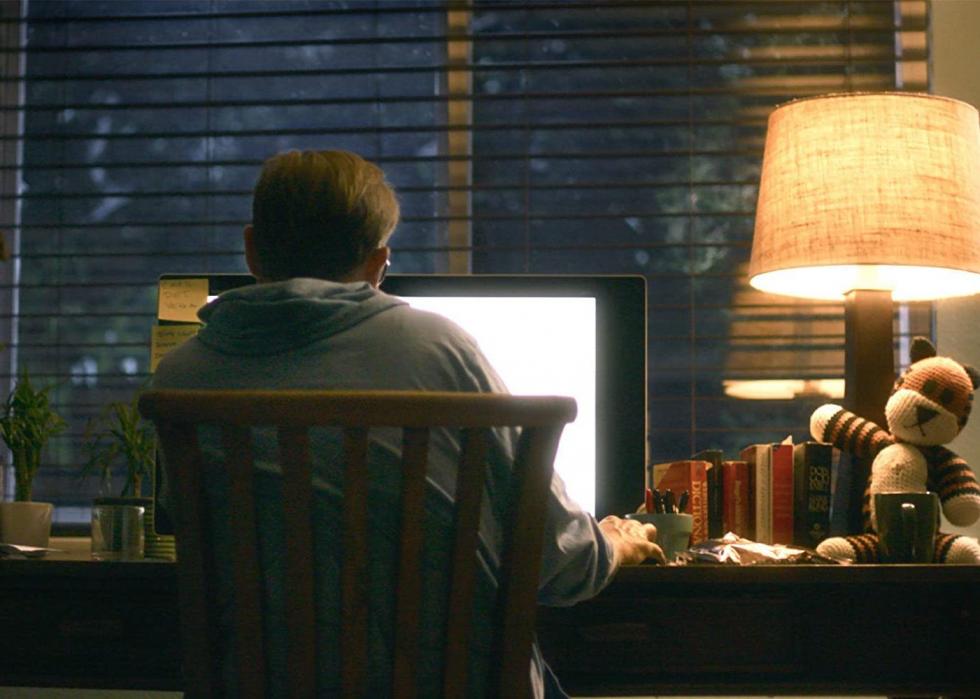 39 / 50
#12. Don't F*** with Cats: Hunting an Internet Killer
- IMDb user rating: 8.1
- First released in: 2019
In 2010, a man posted a graphic video of him killing kittens and drew severe outrage from online communities. They soon build a Facebook account to accrue evidence that would lead to finding the man, Luka Magnotta. However, they also find out that animal cruelty is not the only crime Magnotta has committed.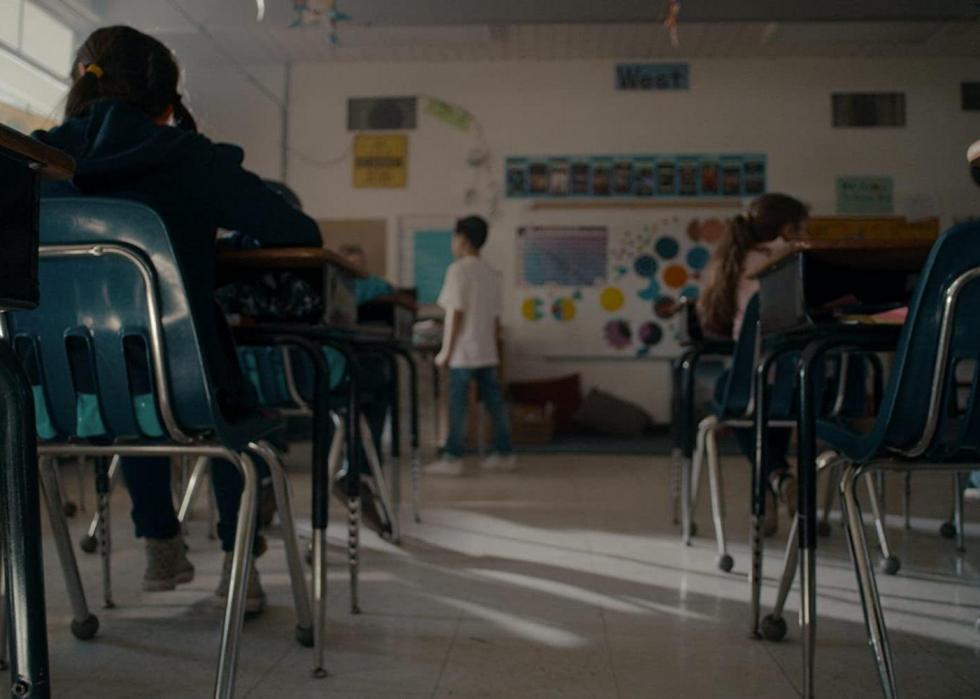 40 / 50
#11. The Trials of Gabriel Fernandez
- IMDb user rating: 8.2
- First released in: 2020
This story of the abuse and murder of an 8-year-old boy from California is one of the hardest shows to watch on television. It not only talks about the vicious abuse that Gabriel was put through up to his death, but the government's severe neglect in stepping in to stop the abuse they knew was happening. It may be an extremely upsetting story, but perhaps knowing how it happened will prevent abuse like it from happening again.
You may also like: Gender disparity among film critics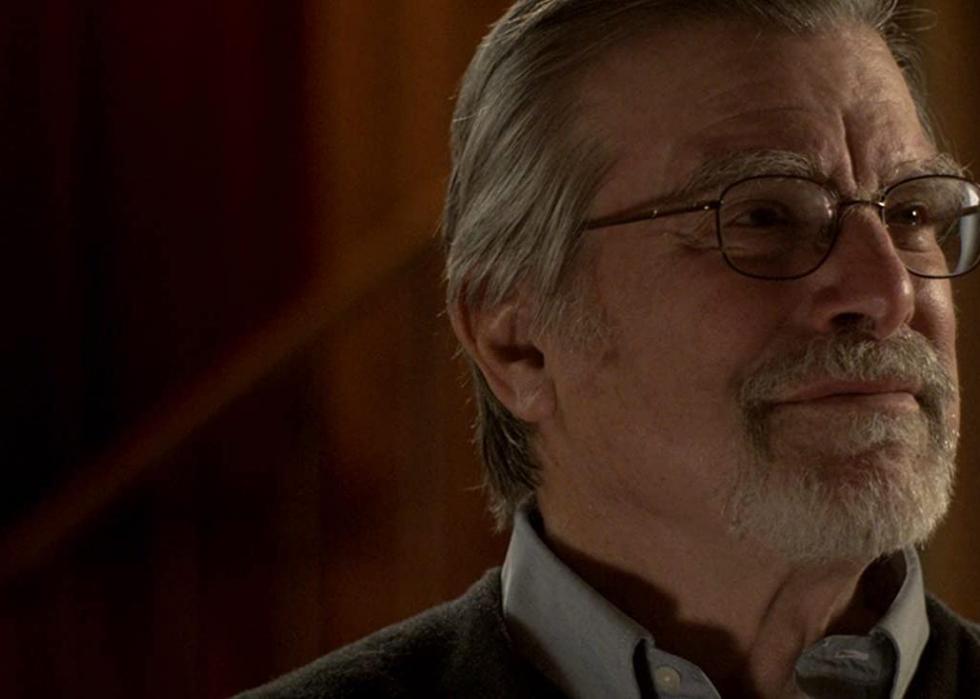 41 / 50
Duplass Brothers Productions
#10. Wild Wild Country
- IMDb user rating: 8.2
- First released in: 2018
A guru and his followers open a commune in rural Oregon during the 1980s, disrupting the normal way of life and creating quite the national stir in the process. Osho may be the leader of his followers. But his right-hand woman, Ma Anand Sheela, makes for a more interesting character, as she will do whatever it takes for the success of their group, even if that means breaking a few American laws in the process.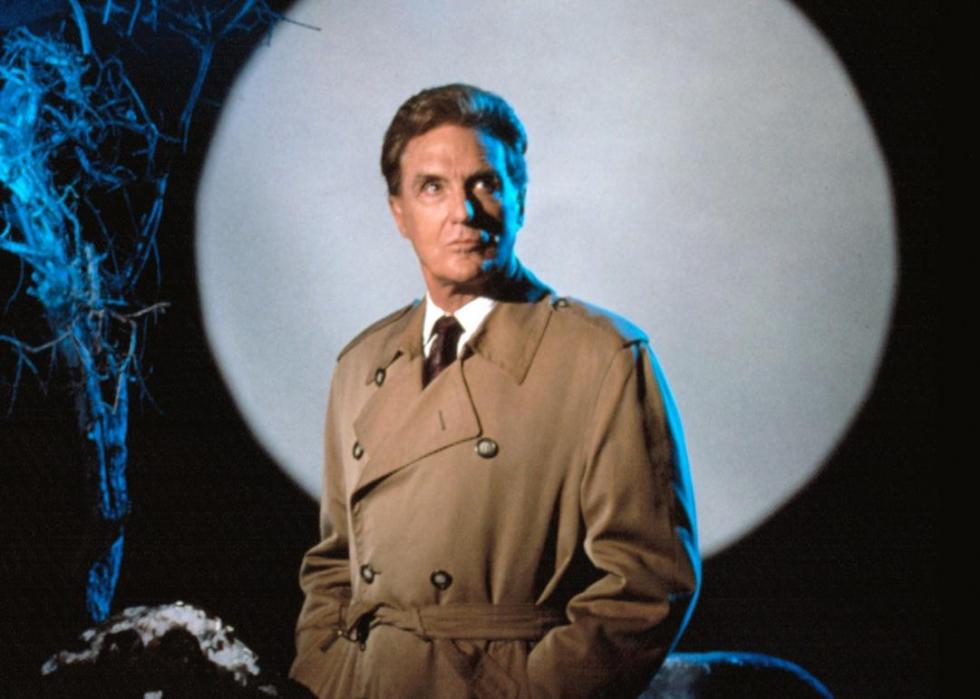 42 / 50
#9. Unsolved Mysteries
- IMDb user rating: 8.3
- First released in: 1987
Mysteries that have gone unanswered for years are explored in this series, but they are far from limited to murders. Robert Stack hosts the show, telling stories of unsolved crimes and supernatural mysteries. The unexplainable becomes a little clearer in this show, even with the cheesy reenactments.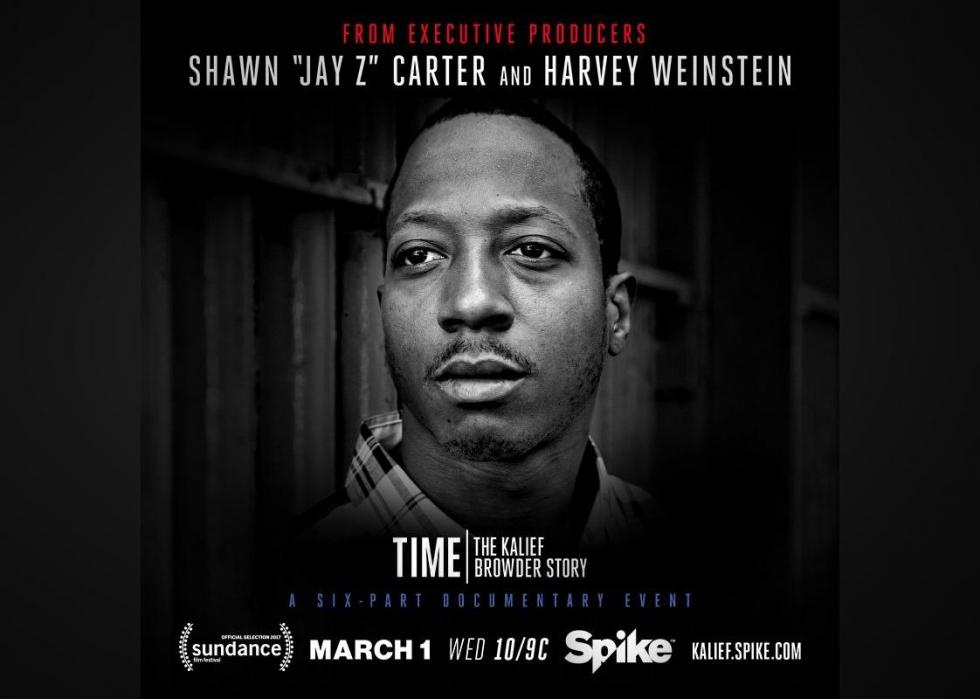 43 / 50
#8. TIME: The Kalief Browder Story
- IMDb user rating: 8.5
- First released in: 2017
Kalief Browder was arrested for allegedly stealing a backpack in his Bronx neighborhood, but when his parents could not make bail, he was sent to Rikers Island for three years. His story unleashed the issues within the New York justice system about which many people were not aware. While his case sparked a national outcry for reform, Browder's life is not an easy one.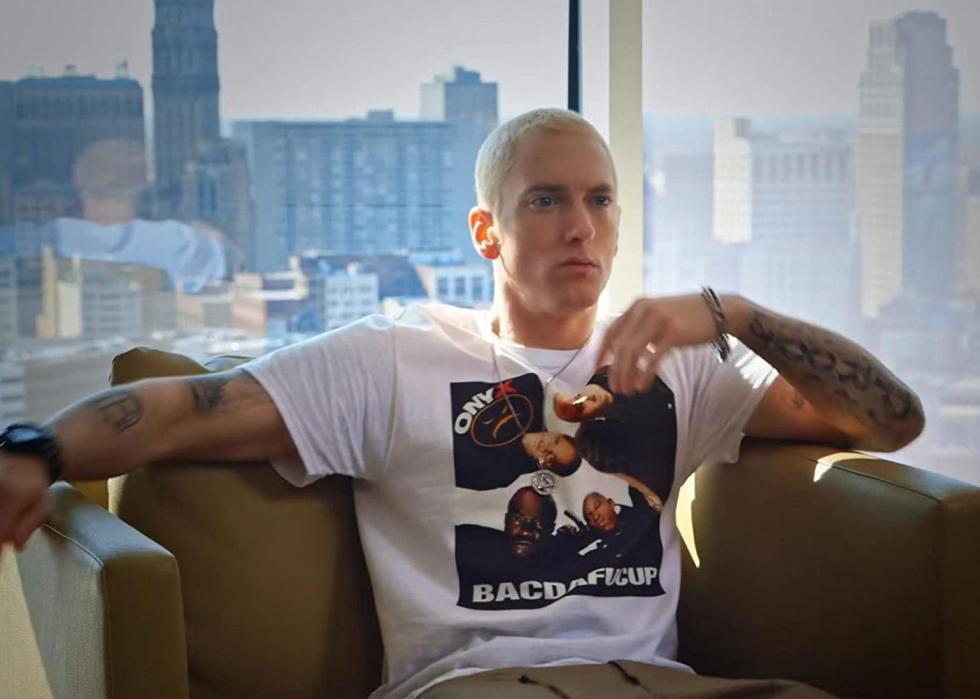 44 / 50
#7. The Defiant Ones
- IMDb user rating: 8.5
- First released in: 2017
The dynamic partnership between Dr. Dre and Jimmy Iovine is told in this four-part series featuring interviews with dozens of musicians they inspired. Their personal lives and the cultural events that inspired their music create an entertaining and inspiring story.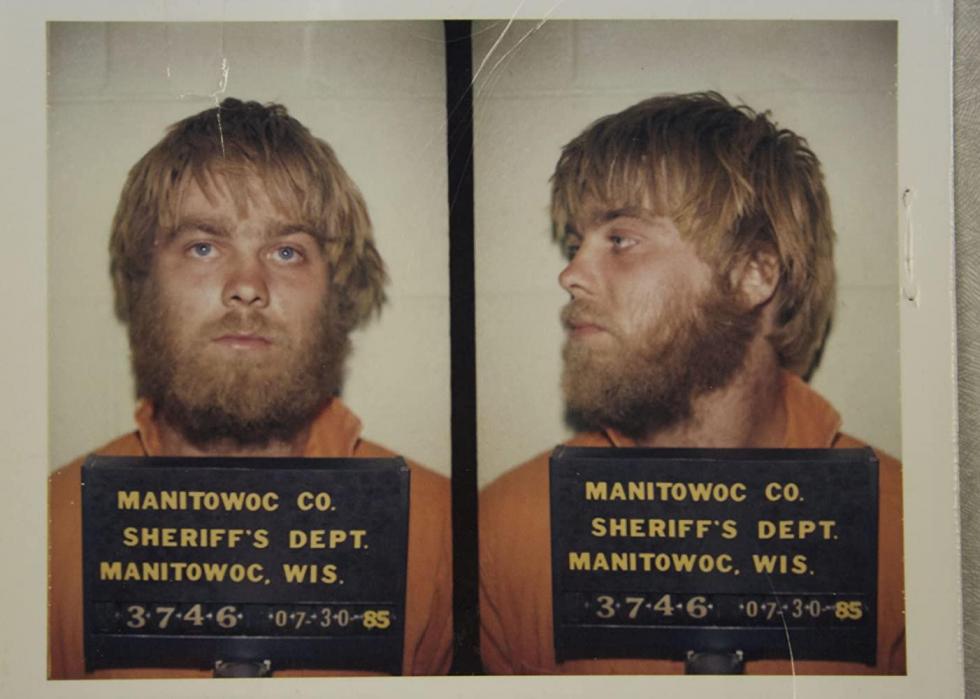 45 / 50
#6. Making a Murderer
- IMDb user rating: 8.6
- First released in: 2015
In one of Netflix's first true crime series, Steven Avery is accused of murdering a woman who was last seen on his property. Avery and his poor, uneducated family have had a rocky history with police. The filmmakers try to prove that the man and his nephew are innocent, but it is not easy.
You may also like: Song of the summer the year you graduated high school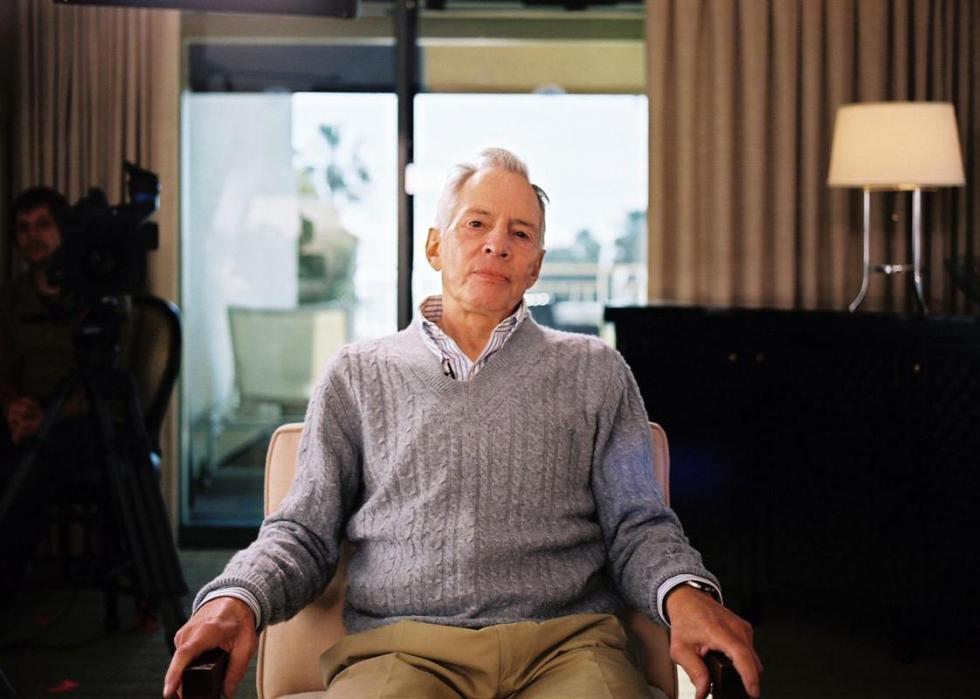 46 / 50
#5. The Jinx: The Life and Deaths of Robert Durst
- IMDb user rating: 8.7
- First released in: 2015
Robert Durst, a famous real estate heir, is suspected to be responsible for his wife's disappearance and the deaths of a family friend and neighbor. The cases have long gone unsolved, but the series offers never-before-seen information and an interview with Durst himself.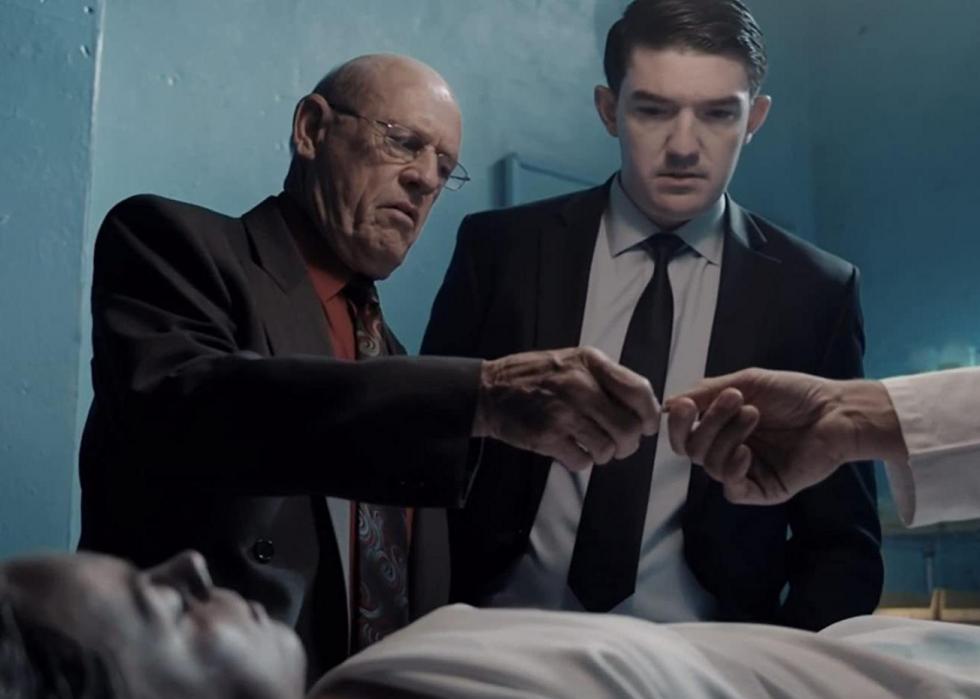 47 / 50
#4. Homicide Hunter: Lt. Joe Kenda
- IMDb user rating: 8.8
- First released in: 2011
Former Colorado Springs detective Joe Kenda revisits his old cases and shares his invaluable knowledge with audiences. He's a confident, assured detective that people trust, and his retrospective look at his cases makes for great television.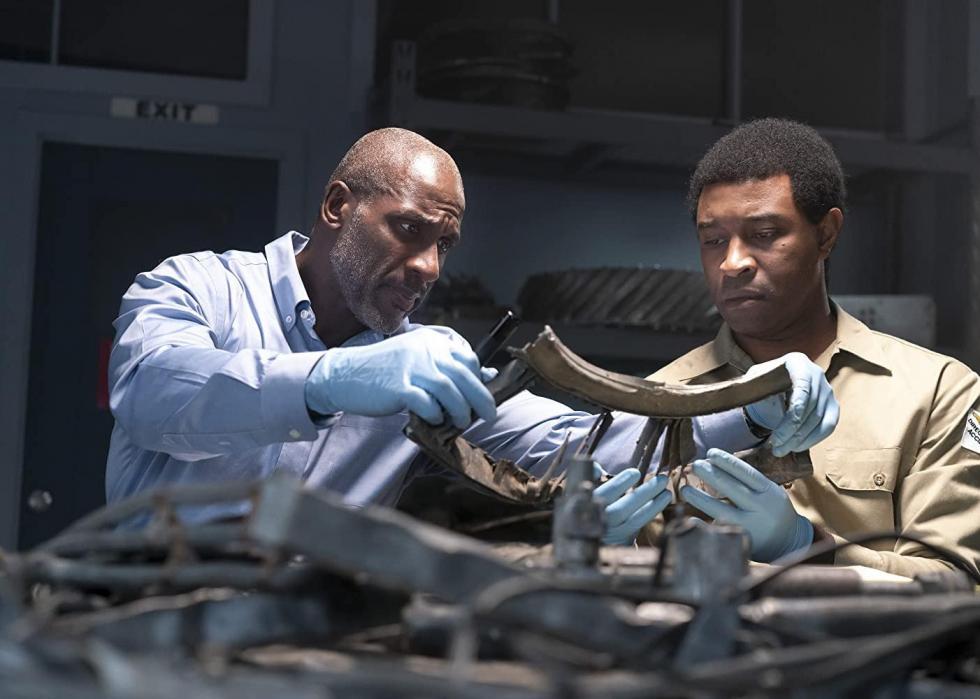 48 / 50
#3. Air Emergency
- IMDb user rating: 8.8
- First released in: 2003
Each episode of this series dramatizes aviation disasters and includes interviews with the pilots and passengers who witness them. Just as the machines they involve, these disasters are of gargantuan proportions.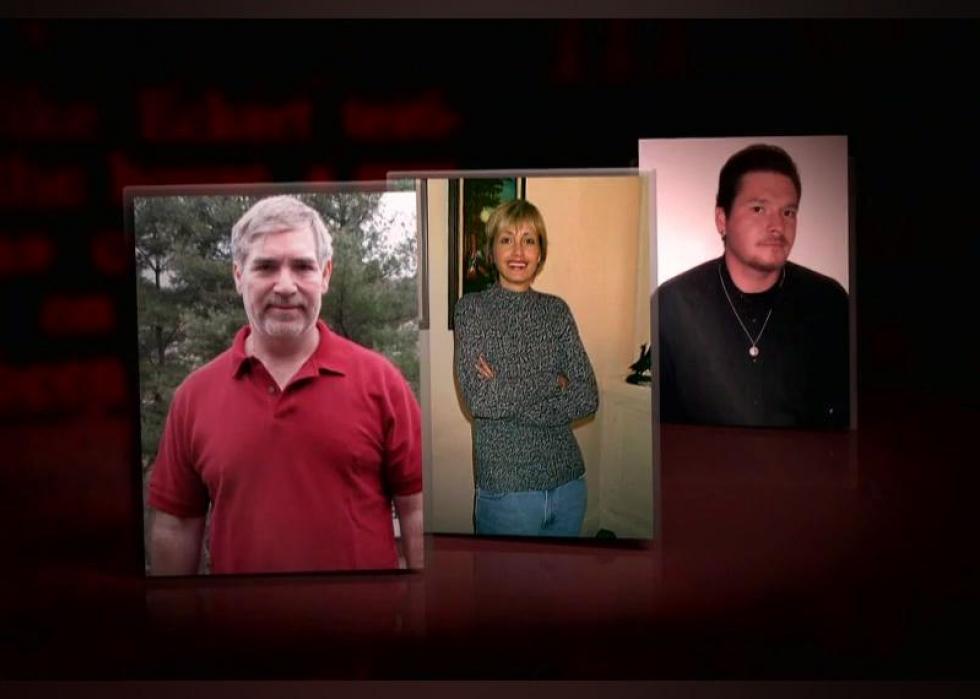 49 / 50
#2. Forensic Files
- IMDb user rating: 8.8
- First released in: 1996
This is one of the most famous true crime series ever, running over 400 episodes. When it premiered in 1996, forensic science was still a relatively new facet of investigations. Breakthroughs in DNA and fingerprint technology are evident in the fantastic ways they can solve cases on the show. Even if some of the technologies in the episodes are considered old by current standards, it's still fascinating to see how they solved crimes thanks to forensics.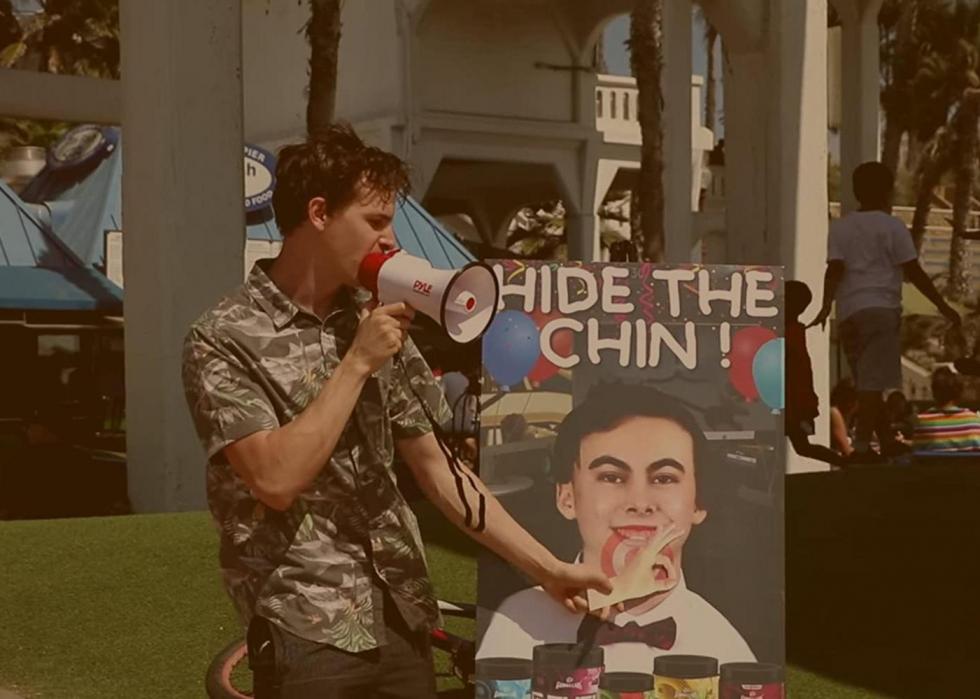 50 / 50
#1. Content Cop
- IMDb user rating: 9.0
- First released in: 2015
A former police officer takes to YouTube to monitor content that he thinks is dangerous to the online community. Each episode focuses on a different subset of YouTube videos and the issues he finds with them, including online bullying.
You may also like: The most famous actress born the same year as you