15 historic decisions from the latest Supreme Court term
Robert Alexander // Getty Images
15 historic decisions from the latest Supreme Court term
The 2019-2020 term of the Supreme Court of the United States (SCOTUS) involved a number of significant decisions ranging from President Donald Trump's taxes to abortion rights. It was also the first full term with two Trump nominees seated on the bench: Justice Neil Gorsuch, nominated just days after Trump took office in 2017; and Justice Brett Kavanaugh, confirmed the following year after a contentious U.S. Senate hearing involving accusations of sexual misconduct brought against him by a university professor.
Despite assumptions that the judges formed what would be a 5-4 conservative majority, the judges (often by a one-vote margin) kept to the center and reflected public opinion 80% of the time, according to a 2020 survey from Stanford researchers. As the Supreme Court goes into recess through early October, Stacker compiled a list of key term decisions and their consequences. Information comes from the U.S. Supreme Court website along with a variety of news reports, legal analyses, and court documents.
Each Supreme Court term runs from the first Monday in October through the Sunday before the first Monday the following October. These terms are broken out into intervals: sittings, when Supreme Court Justices deliver opinions and hear cases; and recesses, when justices consider cases and write opinions. The court historically takes recess from June or early July through the start of the next term.
Some decisions were indeed victories for religious conservatives and the Trump administration, including the court allowing employers to be exempt on religious and moral grounds from including women's birth control in workers' health insurance coverage. Other decisions were less expected, like the court striking down limits on access to abortion in a Louisiana law as unconstitutional.
In the most politically charged pair of cases, the president won and lost. The court ordered him to disclose his financial records to New York prosecutors, rejecting his argument of immunity, but said he did not have to turn them over to Congress just yet, making it unlikely the public will get a glimpse of the records before Election Day.
Keep reading to learn more about 15 historic decisions from the latest Supreme Court term.
You may also like: U.S. cities with the dirtiest air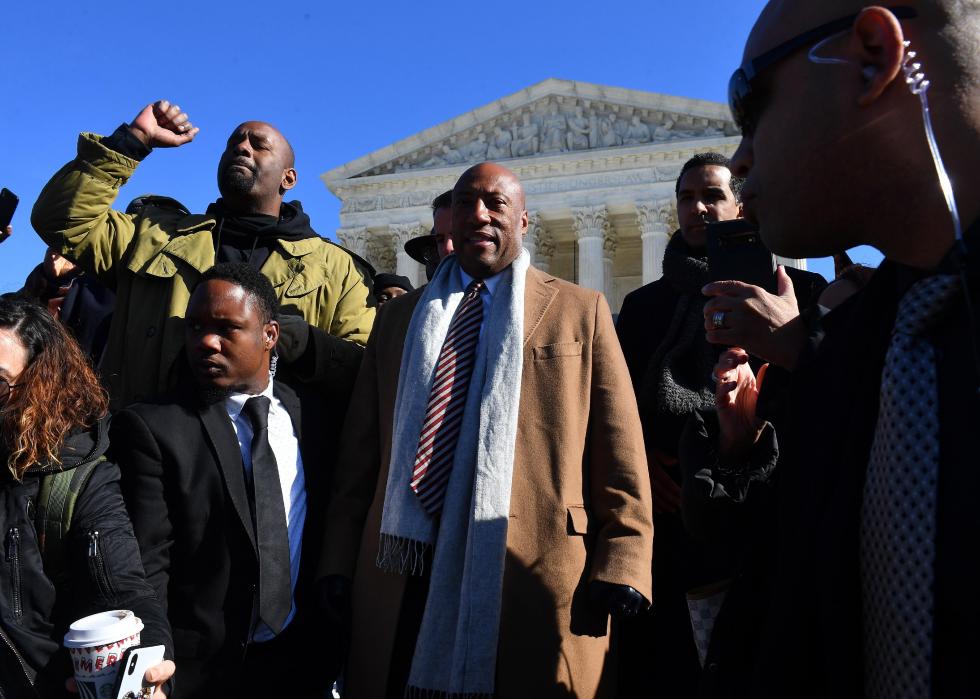 1 / 15
Larry French // Getty Images
Comcast v. National Association of African American-Owned Media
- Topic of the case: Proving racial discrimination
- Decided on: March 23, 2020
In Comcast v. National Association of African American-Owned Media, The case was brought against Comcast by a Byron Allen, a Black media magnate claiming the cable company showed racial bias by refusing to distribute his stations.
The court said there must be a strict standard for proving racial discrimination in contracts and sent the case back to a lower court, where Allen businessman now must meet a higher threshold to prove that race was the deciding factor behind Comcast's decision.
2 / 15
Robert Alexander // Getty Images
Kahler v. Kansas
- Topic of the case: Use of the insanity defense in Kansas
- Decided on: March 23, 2020
The Kahler v. Kansas decision upheld a Kansas law that permits an individual's mental status to be considered during sentencing and not in trial. The ruling stemmed from the case of James Kahler, who was not allowed to make an insanity plea. He was ultimately convicted of killing four of his family members and sentenced to death.
The decision opens the door for more states to limit the use of the insanity defense, narrow the scope for defending people with mental illnesses, and further deepen the debate over capital punishment.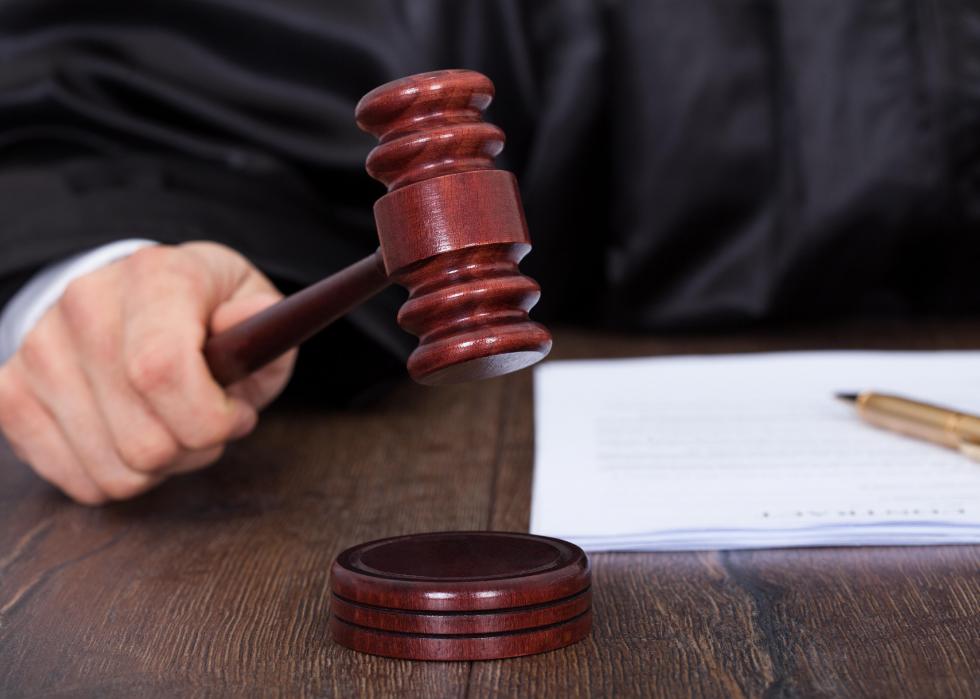 3 / 15
Andrey_Popov // Shutterstock
Ramos v. Louisiana
- Topic of the case: Unanimous jury decisions for serious crimes
- Decided on: April 20, 2020
In Ramos v. Louisiana, SCOTUS ruled that unanimous jury verdicts are required for serious crimes under the Sixth Amendment: a right to a public trial. Only Louisiana and Oregon allow non-unanimous verdicts in such cases. The decision noted that allowing non-unanimous verdicts stemmed from racist policies aimed at reducing the power of non-white jurors. It is likely to mean new trials in possibly hundreds of cases where convictions were brought by divided juries.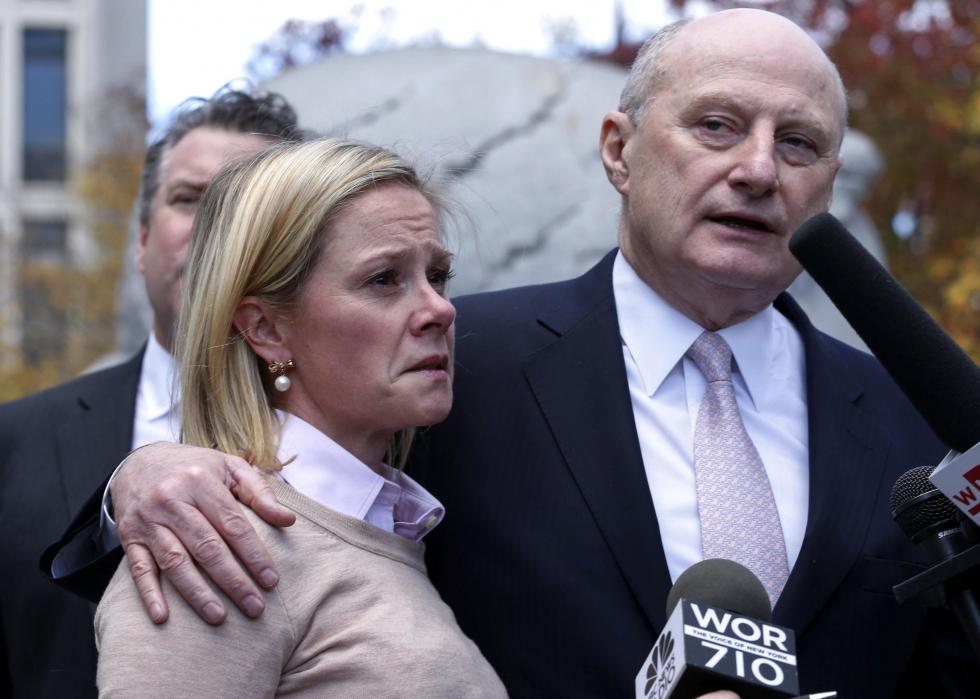 4 / 15
Kena Betancur // Getty Images
Kelly v. United States
- Topic of the case: Government corruption
- Decided on: May 7, 2020
In the latest chapter of "Bridgegate," the Supreme Court overturned the convictions of two aides to former New Jersey Gov. Chris Christie, ruling they had not violated the fraud statutes under which they were convicted because they did not gain property or money from the scheme.
The convictions came out of the Christie administration's order for four days in 2013 to close two out of three bridge entrance lanes from Fort Lee, New Jersey, causing mayhem. It was revealed that the lane closings were meant as retribution for the Fort Lee mayor who had not backed Christie's bid for re-election.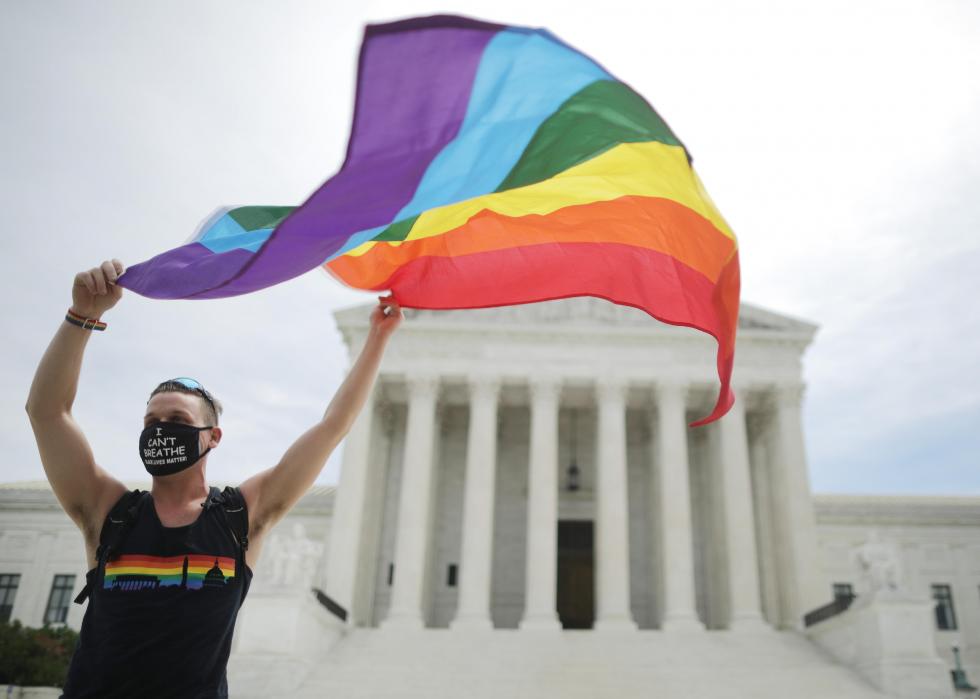 5 / 15
Chip Somodevilla // Getty Images
Bostock v. Clayton County
- Topic of the case: Gay rights and workplace discrimination
- Decided on: June 15, 2020
In Bostock v. Clayton County, the court ruled that Title VII of the Civil Rights Act of 1964 barring workplace discrimination applies to gay and transgender workers. Title VII already prohibited workplace discrimination on the basis of sex, race, religion, and national origin. The ruling is considered a major victory for gay rights, alongside the 2015 Supreme Court ruling that made same-sex marriage legal across the country.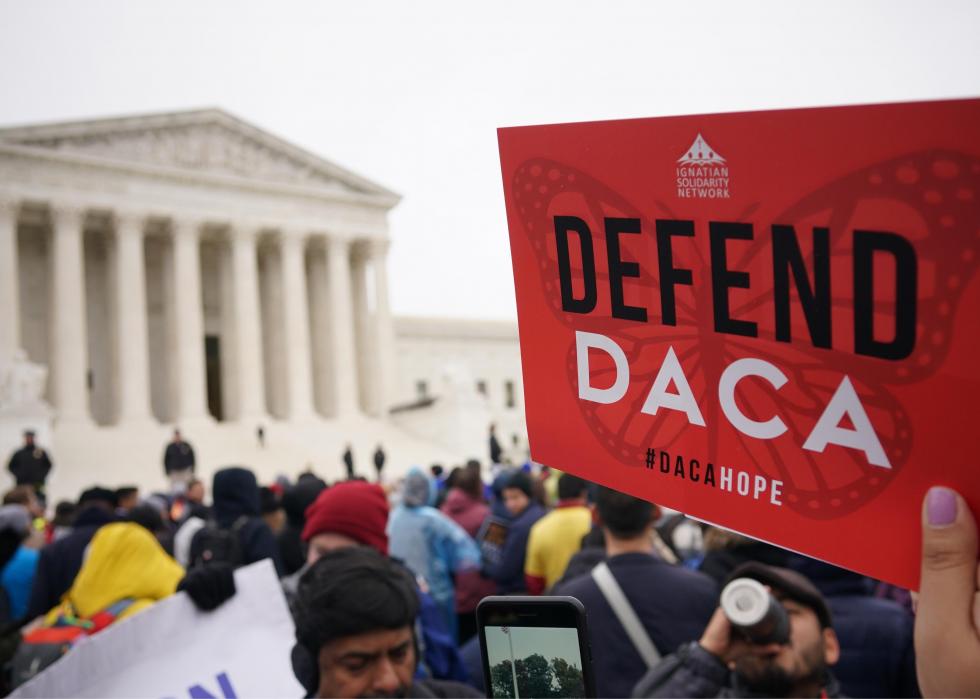 6 / 15
MANDEL NGAN // Getty Images
Department of Homeland Security v. Regents of the University of California
- Topic of the case: Immigration policy
- Decided on: June 18, 2020
The court ruled against the Trump administration's attempt to end the Deferred Action for Childhood Arrivals (DACA) immigration program. DACA shields undocumented immigrants who were brought to the United States as children from deportation and allows them to apply for and receive work permits. The program was started under President Barack Obama in 2012. The decision, written by Chief Justice John Roberts, said the attempt to end the program was "arbitrary and capricious" and violated procedures under federal law.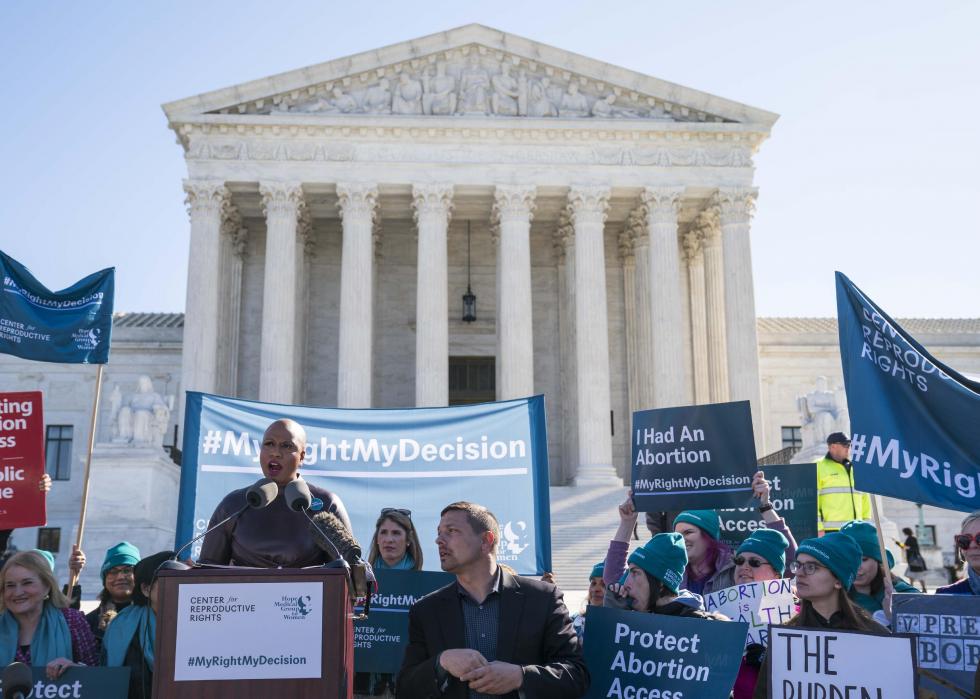 7 / 15
Sarah Silbiger // Getty Images
June Medical Services v. Russo
- Topic of the case: Abortion rights
- Decided on: June 29, 2020
SCOTUS' ruling in June Medical Services v. Russo struck down limits on access to abortion laid out in a Louisiana law, which required doctors who perform abortions to have admitting privileges at a nearby hospital. Noting that the requirement offered no medical benefits, the court said it violated a woman's right to abortion. The decision was similar to one made by the court in 2016 when it struck down required admitting privileges in a Texas abortion law.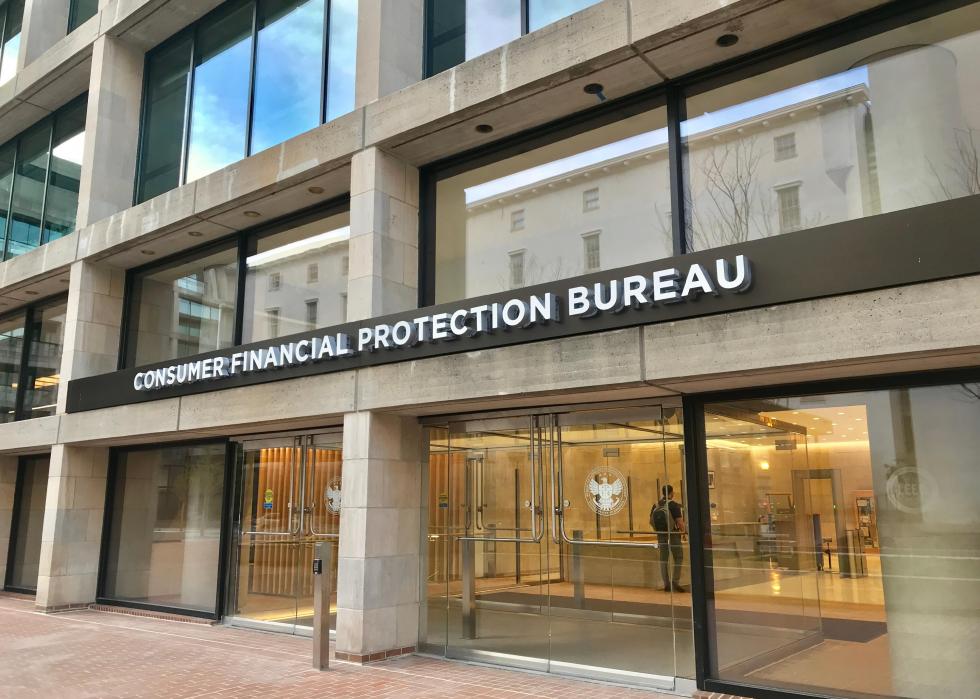 8 / 15
Seila Law LLC v. Consumer Financial Protection Bureau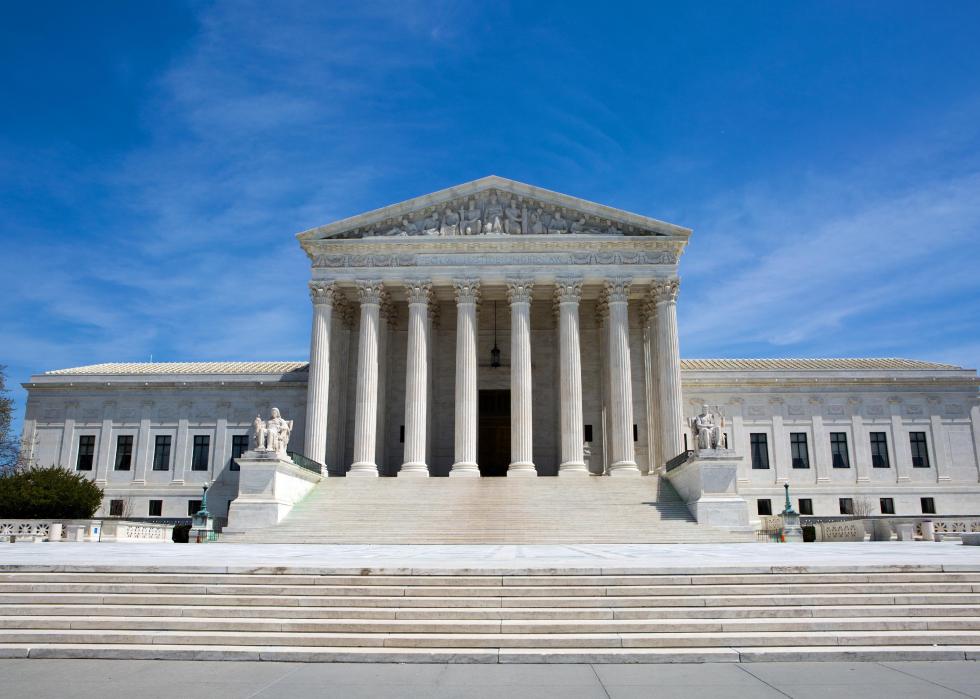 9 / 15
Steven Frame // Shutterstock
Espinoza v. Montana Department of Revenue
- Topic of the case: Separation of church and state
- Decided on: June 30, 2020
The Espinoza v. Montana Department of Revenue ruling determined states must include religious schools in scholarship programs for private schools. The case came out of a Montana program that gave residents tax credits for contributing to a scholarship program for private school students. Montana excluded religious schools from the program, citing the separation of church and state. Three mothers filed a legal challenge, seeking that their children's Christian school could participate.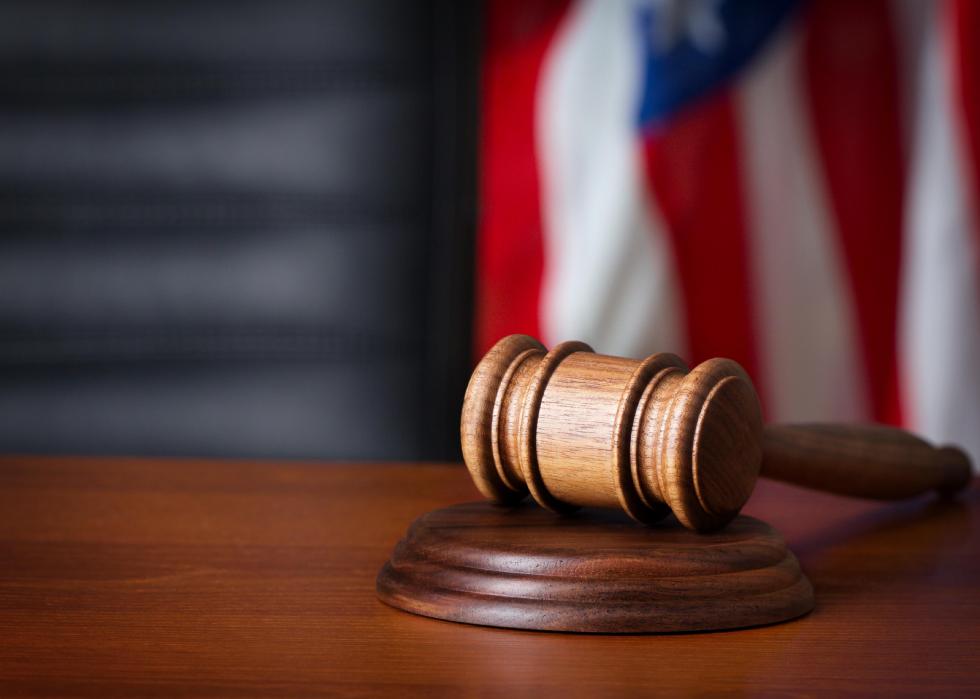 10 / 15
Alex Staroseltsev // Shutterstock
Chiafalo v. Washington
- Topic of the case: Electoral college
- Decided on: July 6, 2020
States under the Chiafalo v. Washington decision can require Electoral College delegates to vote for candidates they pledged to support. It upholds state laws that penalize so-called rogue delegates. The high court said the delegates have no grounds for reversing the popular vote by which they are chosen.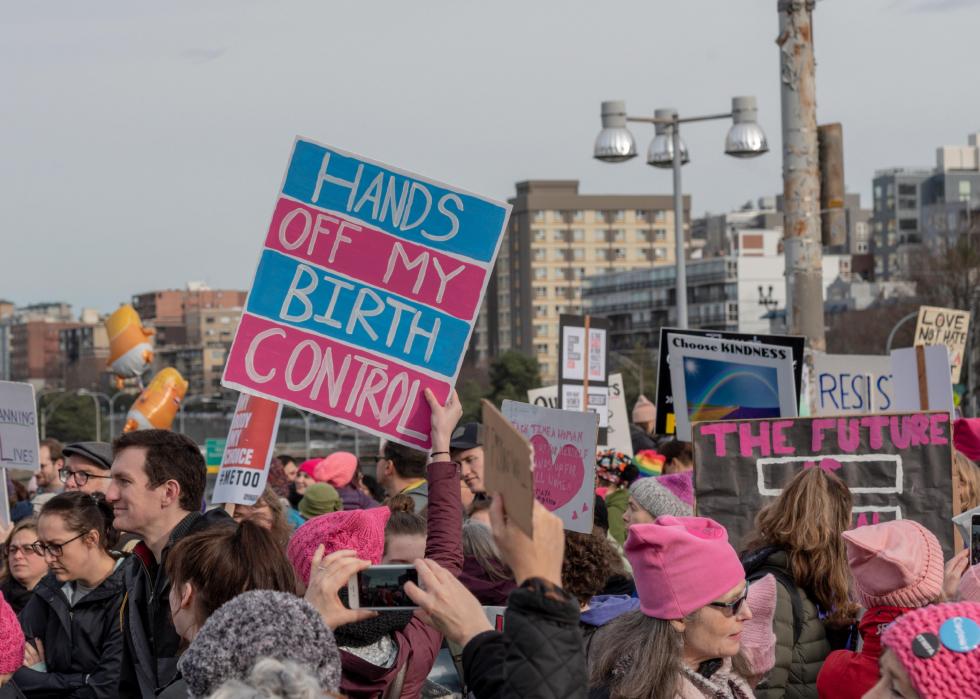 11 / 15
Little Sisters of the Poor v. Pennsylvania
- Topic of the case: Providing birth control to workers under employer health insurance plans
- Decided on: July 8, 2020
The court ruling in Little Sisters of the Poor v. Pennsylvania allows employers to be exempted on religious and moral grounds from including women's birth control health insurance coverage provided to workers. Providing contraception was mandated under the 2010 Affordable Care Act during the Obama administration. The mandate was challenged by the Trump administration with support from religious conservatives.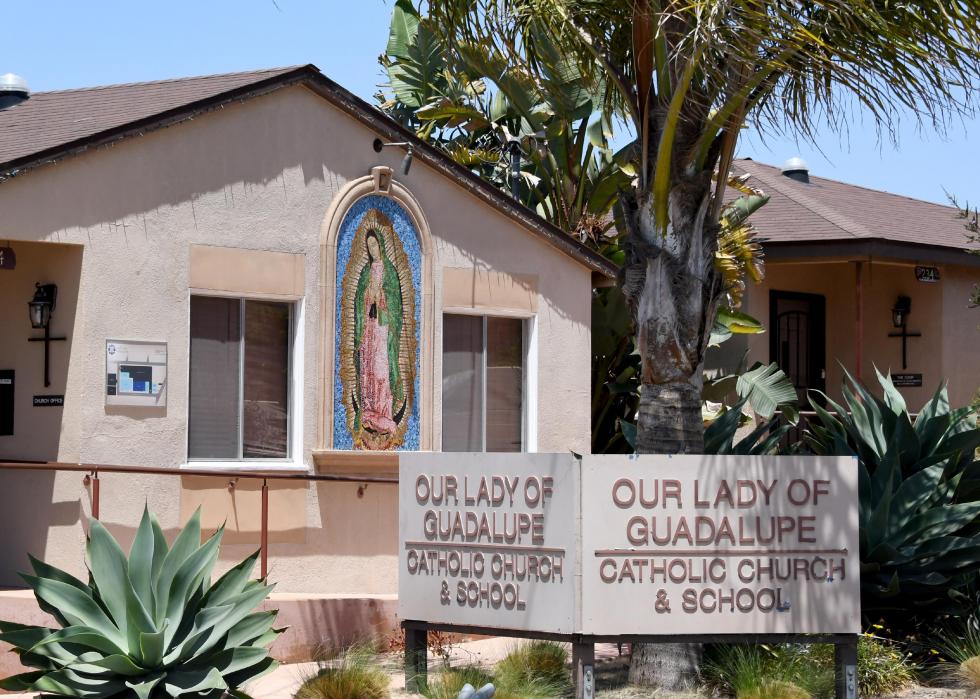 12 / 15
MediaNews Group/Pasadena Star-News // Getty Images
Our Lady of Guadalupe School v. Morrissey-Berru
- Topic of the case: Employment discrimination laws
- Decided on: July 8, 2020
SCOTUS decided employment discrimination laws do not apply to religious schools. The determination was based on a 2012 ruling that barred ministers from suing churches over job discrimination. SCOTUS agreed with the argument that although teachers were not ordained, their jobs feature teaching religion. The case came from a fifth-grade teacher in the Los Angeles area whose contract was not renewed and who sued for age discrimination.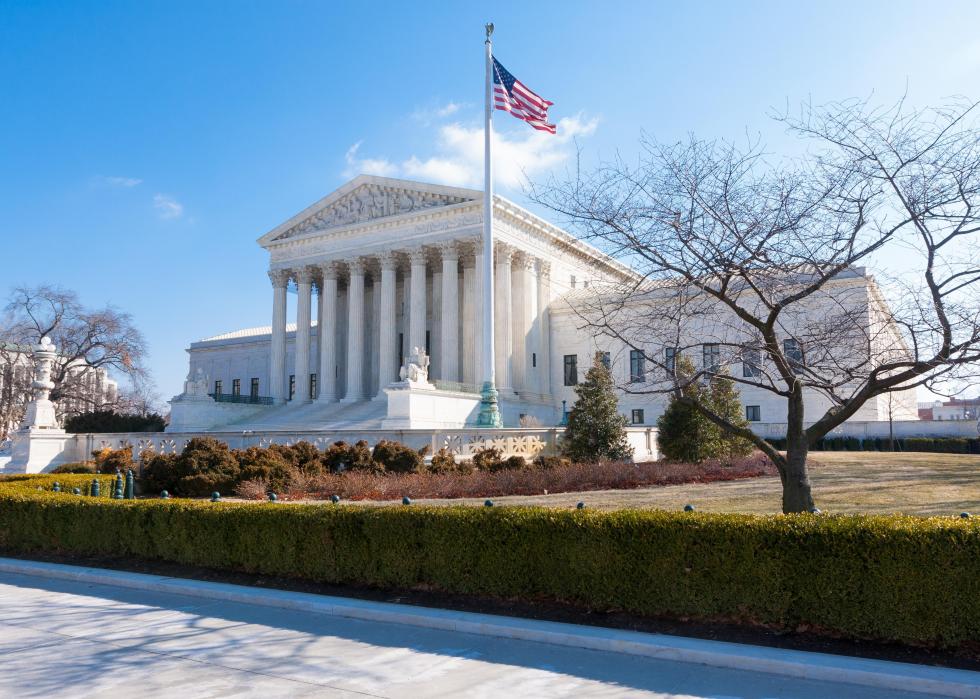 13 / 15
Poet Sage Photos // Shutterstock
McGirt v. Oklahoma
- Topic of the case: Native American rights in Oklahoma
- Decided on: July 9, 2020
In the McGirt case, the court ruled that roughly half the land in Oklahoma is a Native American reservation. The decision comes with huge implications for the eastern part of the state, where Tulsa is located, and beyond. The case involved a Seminole man convicted of sex crimes on Creek land, who argued the state did not have jurisdiction and sought to be retried in federal court.
The ruling determined that the Creek reservation still existed even after Oklahoma got statehood. Now, crimes within reservations involving Native American defendants will be tried in federal court, and innumerable past convictions may be challenged on the grounds that the state did not have the legitimacy to try them.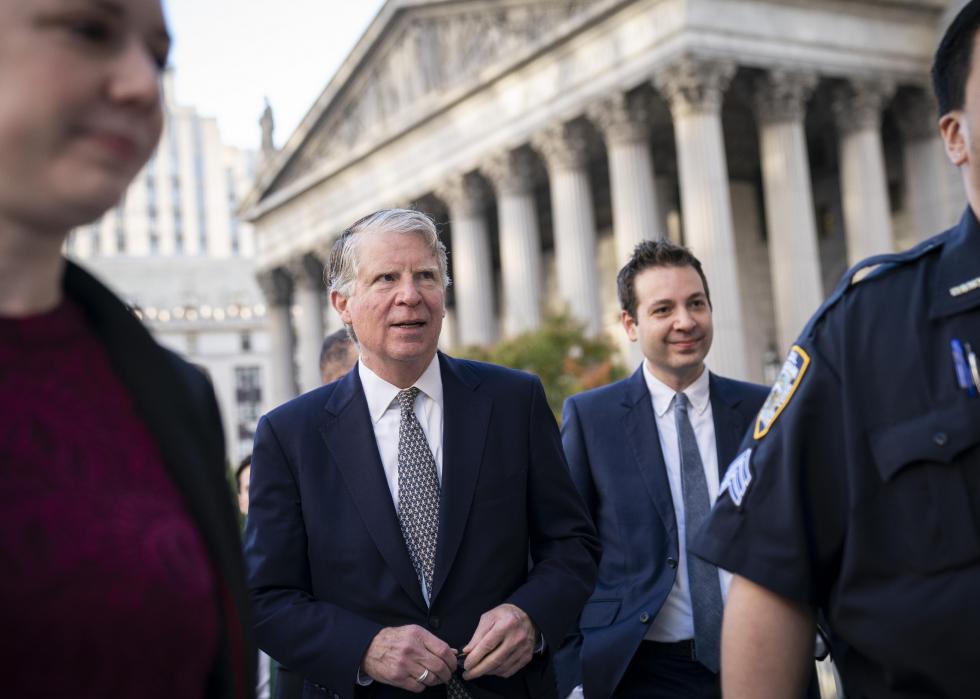 14 / 15
rew Angerer // Getty Images
Trump v. Vance
- Topic of the case: Presidential powers
- Decided on: July 9, 2020
The high court ruled in Trump v. Vance that President Donald Trump must disclose his financial records to prosecutors in New York. It rejected his argument that he was immune from local law enforcement and did not have to comply with the Manhattan District Attorney's subpoena. The district attorney is investigating claims that the Trump Organization concealed payments intended to silence two women who said they had affairs with Trump.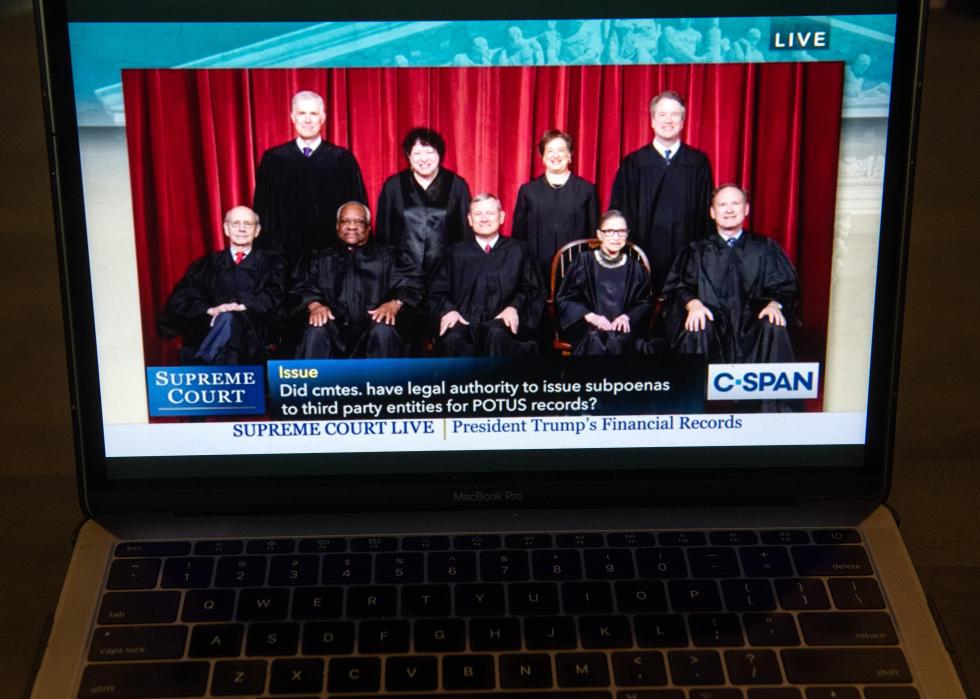 15 / 15
SAUL LOEB // Getty Images