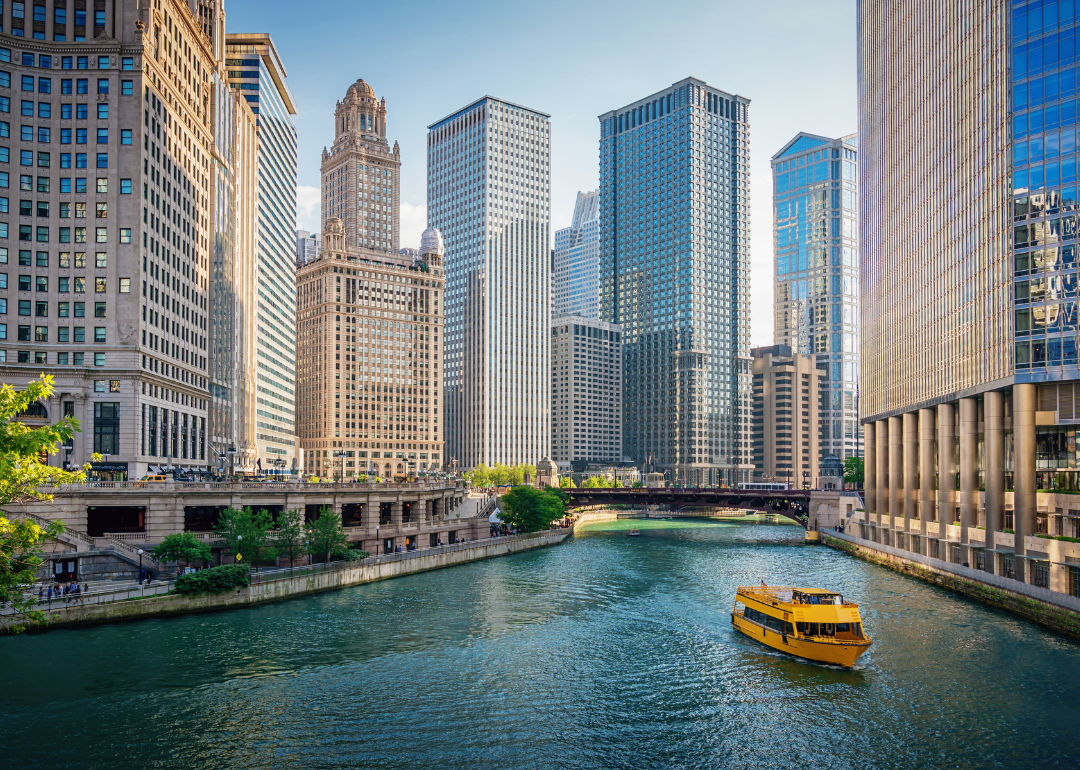 Stacker Studio
Filming locations from the best thrillers shot in Chicago
Filming locations from the best thrillers shot in Chicago
Chicago has played a major role in the film industry since the early 1900s, when it claimed the most cinemas per capita in the United States and distributed over three-quarters of the nation's silent films. With significant tax credits, a sturdy infrastructure, and reservoirs of local cast and crew talent, Illinois has long been a leader in incentivizing filmmakers to make their movies there.
The White City also claims many recognizable landmarks, including the Chicago River's boardwalk and bridges, the L, the John Hancock building, Wrigley Field, and Millennium Park, to name just a few. The energy of the city, along with its unique and diverse neighborhoods, has made it a prime site for commensurately high-energy filmmaking, notably thrillers.
For that reason, Giggster looked at noteworthy shooting locations you can visit from the best thrillers shot in Chicago. To qualify as one of the best, the film had to have at least a 7.5 user rating on IMDb. Some, like Emmit's Pub, are now relegated to the wistful past, but several more haven't seemed to age a day since they graced the silver screen in these films.
This story originally appeared on Giggster and was produced and distributed in partnership with Stacker Studio.