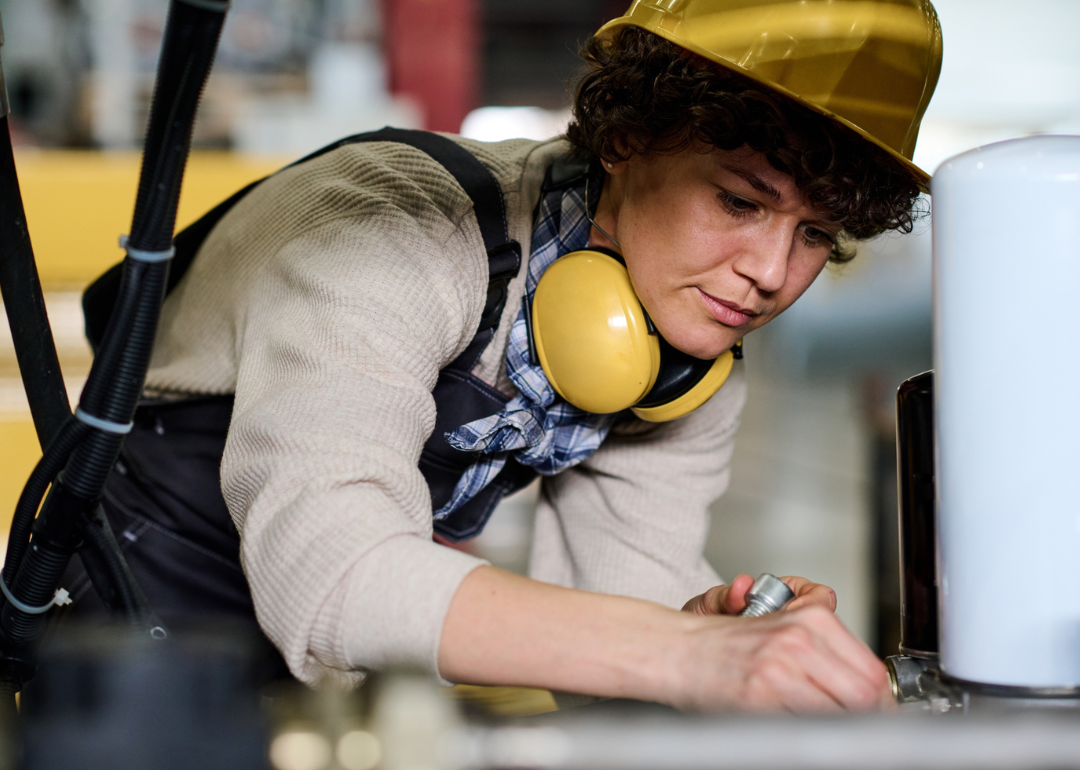 Stacker Studio
How women's employment in manufacturing has changed over the past 20 years
Pressmaster // Shutterstock
How women's employment in manufacturing has changed over the past 20 years
Between January 2000 and January 2020, employment in the manufacturing sector decreased 26% nationwide, in part due to automation and international competition with countries like China. Women were more affected than men, losing 31% of their jobs in the industry compared to men losing 23%, according to the Bureau of Labor Statistics.
Using data from the BLS and the Census Bureau's Current Population Survey, Get It Made compiled a list of trends about women working across the manufacturing industries. Certain data collection only began in 2003, and the graphics reflect this. Data was extracted using IPUMS-CPS from the University of Minnesota.
"Manufacturing" is an umbrella term for a range of sectors, from food production equipment and nonmetal fabrication to metal product manufacturing and parts and equipment building. Women work across manufacturing subsectors, making up a large part of the apparel and textiles manufacturing workforce (67.3% and 53.5%, respectively), and a smaller part of the primary metals (14.3%) and wood products (14.9%) industries as well.
While women face barriers in manufacturing that men typically don't—such as sexual harassment and lower pay—since 2003, women's wages have actually grown faster than men's wages.
A note about gendered statistics: Data has historically been collected using a binary understanding of sex and gender, making it difficult to represent or capture the full story of the general population. For the purposes of incorporating BLS and Census data, the language specified therein has been used for purposes of consistency.
This story originally appeared on Get It Made and was produced and distributed in partnership with Stacker Studio.