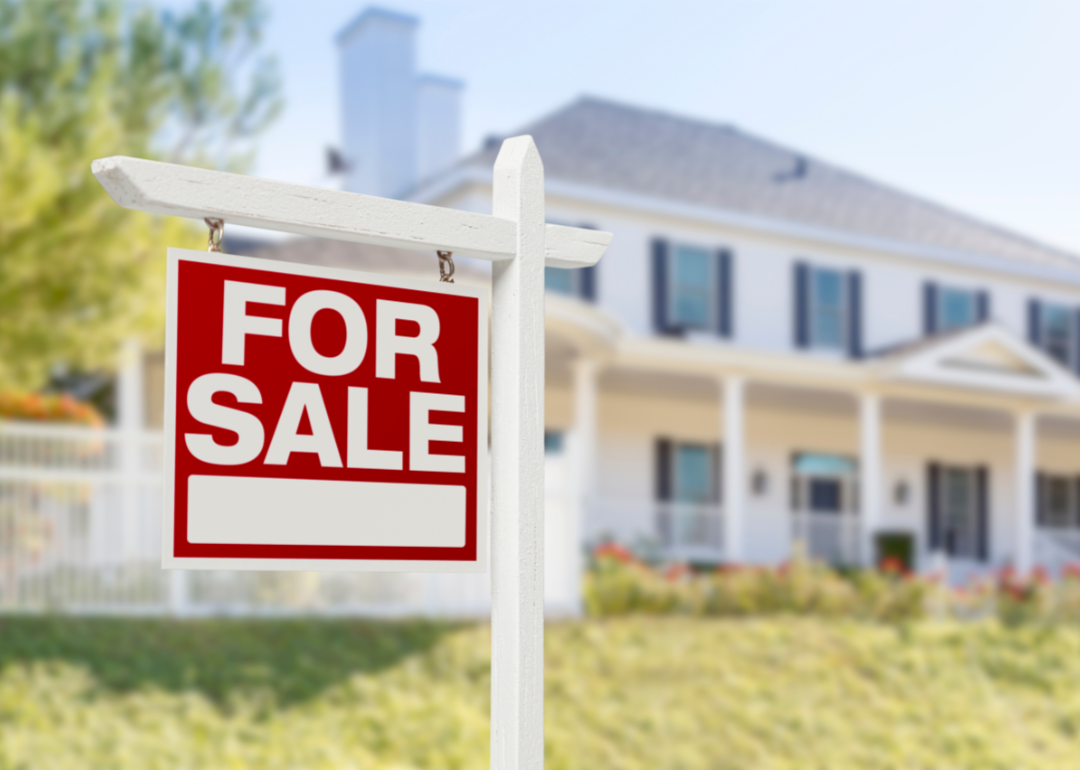 This is where homes are selling the slowest in America right now
This is where homes are selling the slowest in America right now
The pace at which houses sell in the U.S. tends to ebb and flow seasonally, with homes selling fastest in the summer months and slowest in the winter. Year over year, however, the U.S. real estate market has seen homes typically flying off the market quicker and quicker, especially as the COVID-19 pandemic pushed people out of city rentals and into the suburbs as first-time buyers.
But not every part of the U.S. is still seeing a real estate boom. Stacker compiled a list of metros where homes are selling the slowest using June 2022 data from Redfin. Stacker looked at metros with over 300 home sales in June and ranked them by the most days listed for sale for the month. Metros with the most home sales were ranked higher in the case of ties.

Slowing home sales can be a sign that any given market is more buyer-friendly, but it can also signal a mismatch between prospective homebuyers' purchasing power and market conditions. Read on to see the 50 metros in the U.S. where homes are selling the slowest.
You may also like: 10 signs of a healthy real estate market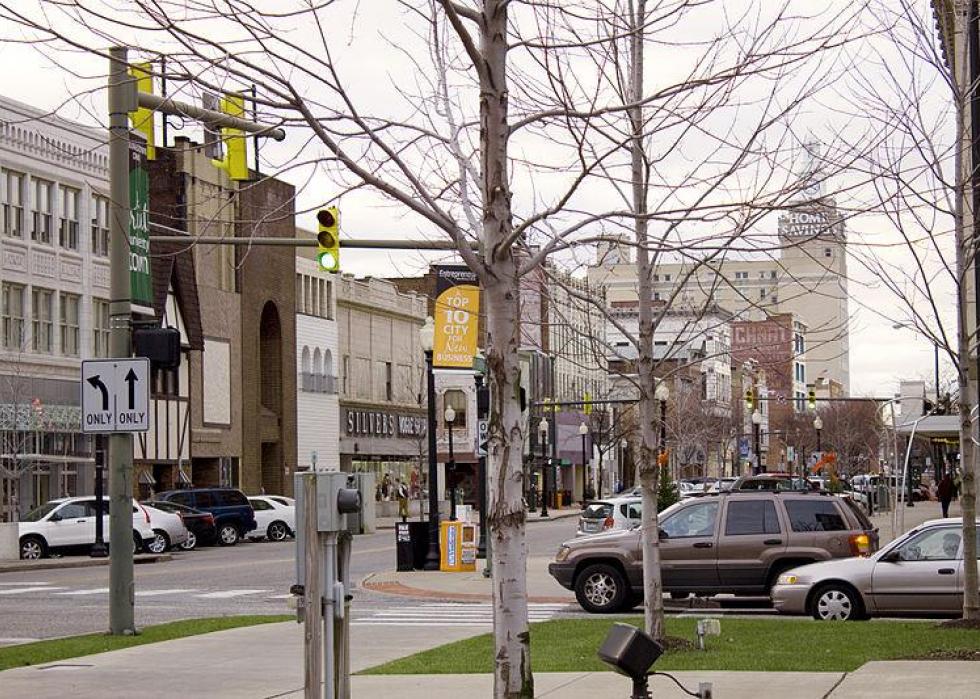 1 / 50
Jack Pearce // Wikimedia Commons
#50. Youngstown, OH
- Median days on market: 29
- Total homes sold: 570
- Median sale price: $157,000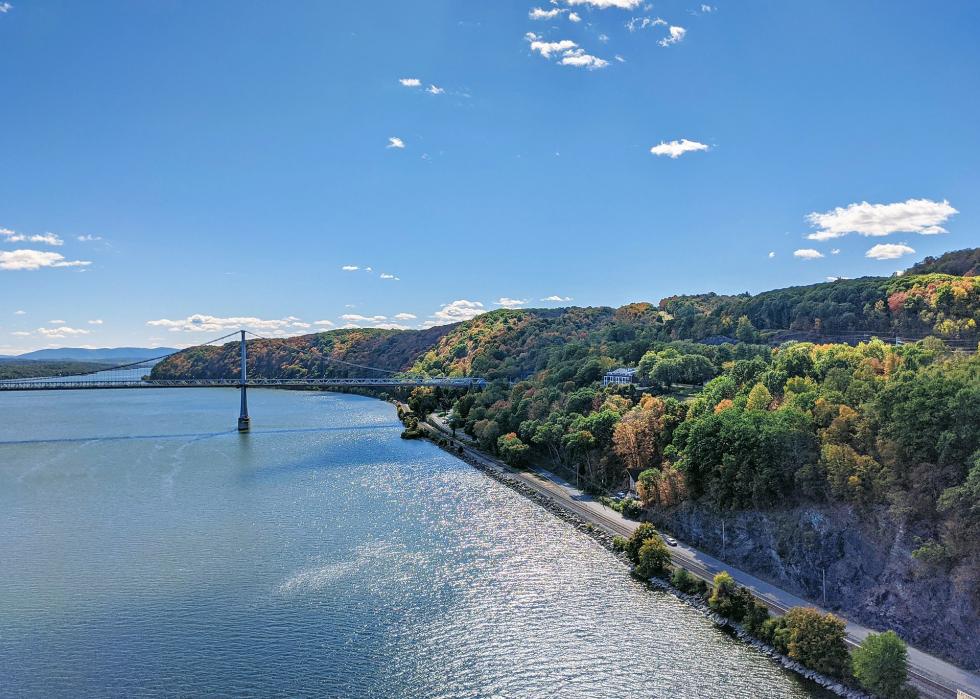 2 / 50
Jason // Wikimedia Commons
#49. Poughkeepsie, NY
- Median days on market: 29
- Total homes sold: 678
- Median sale price: $403,000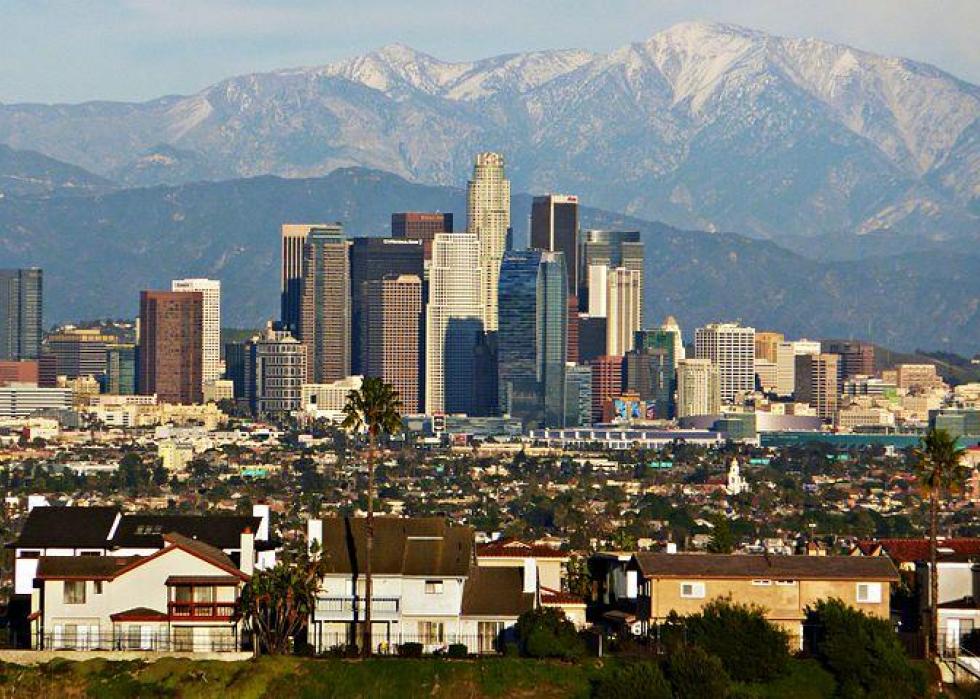 3 / 50
#48. Los Angeles, CA
- Median days on market: 29
- Total homes sold: 6,118
- Median sale price: $890,000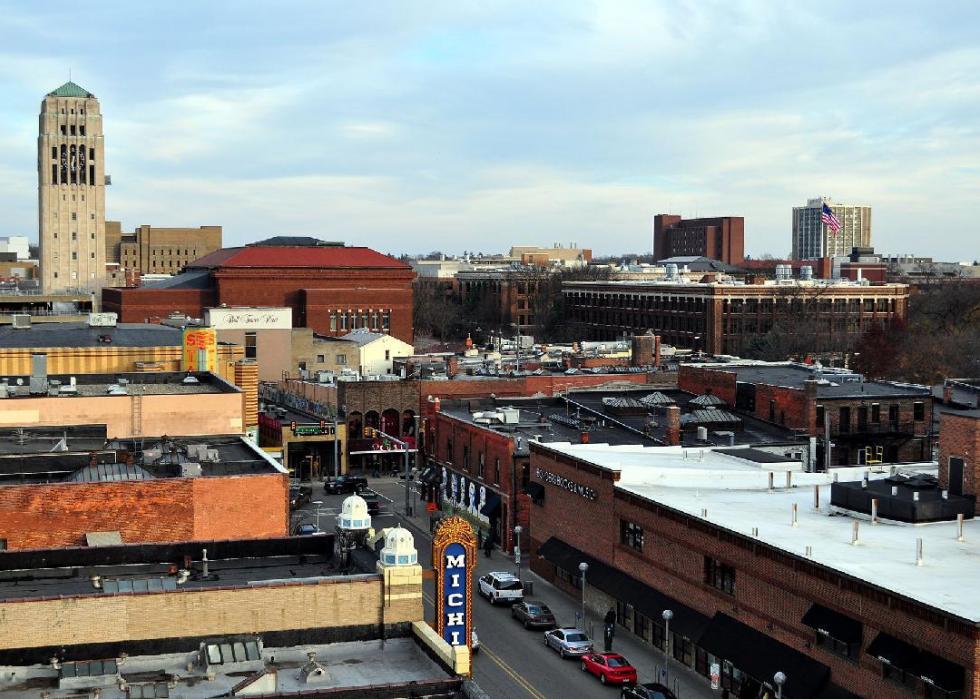 4 / 50
AndrewHorne // Wikimedia Commons
#47. Ann Arbor, MI
- Median days on market: 32
- Total homes sold: 493
- Median sale price: $370,000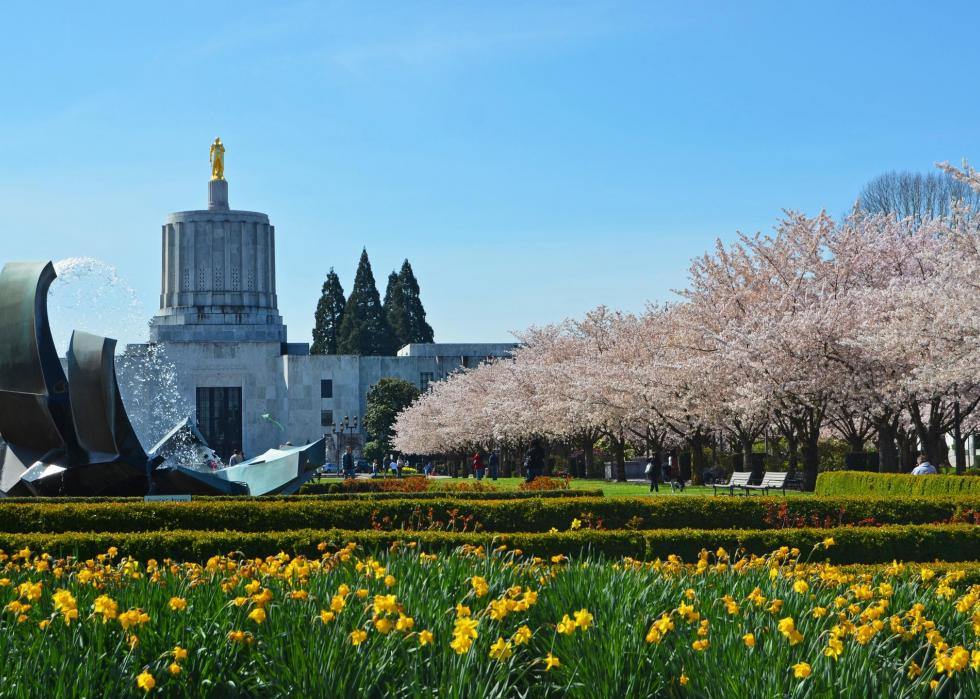 5 / 50
#46. Salem, OR
- Median days on market: 32
- Total homes sold: 549
- Median sale price: $447,755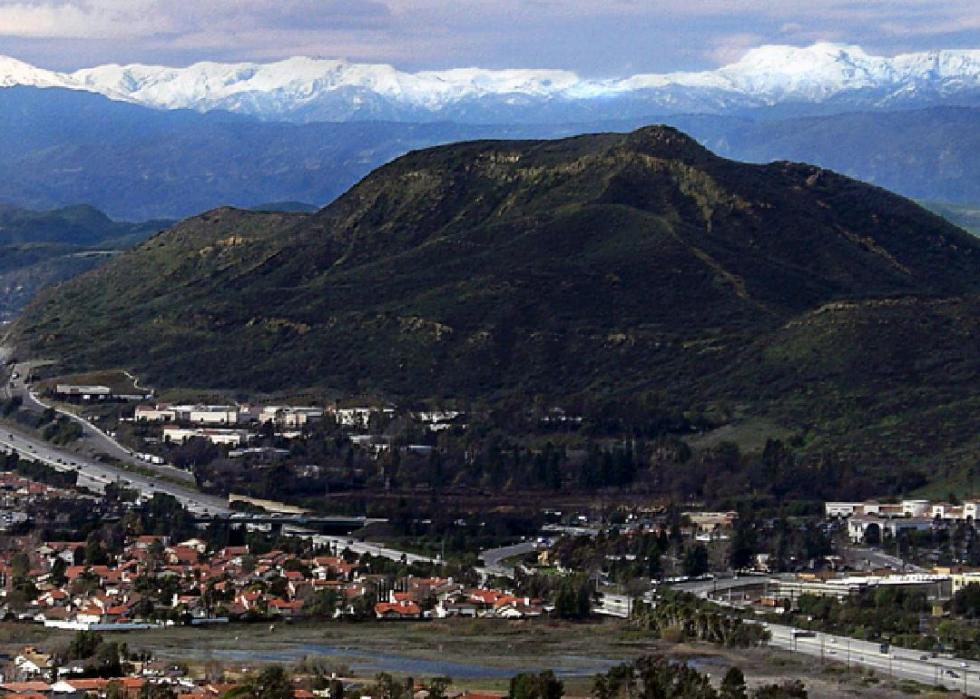 6 / 50
CameronK23 // Wikimedia Commons
#45. Oxnard, CA
- Median days on market: 32
- Total homes sold: 761
- Median sale price: $840,000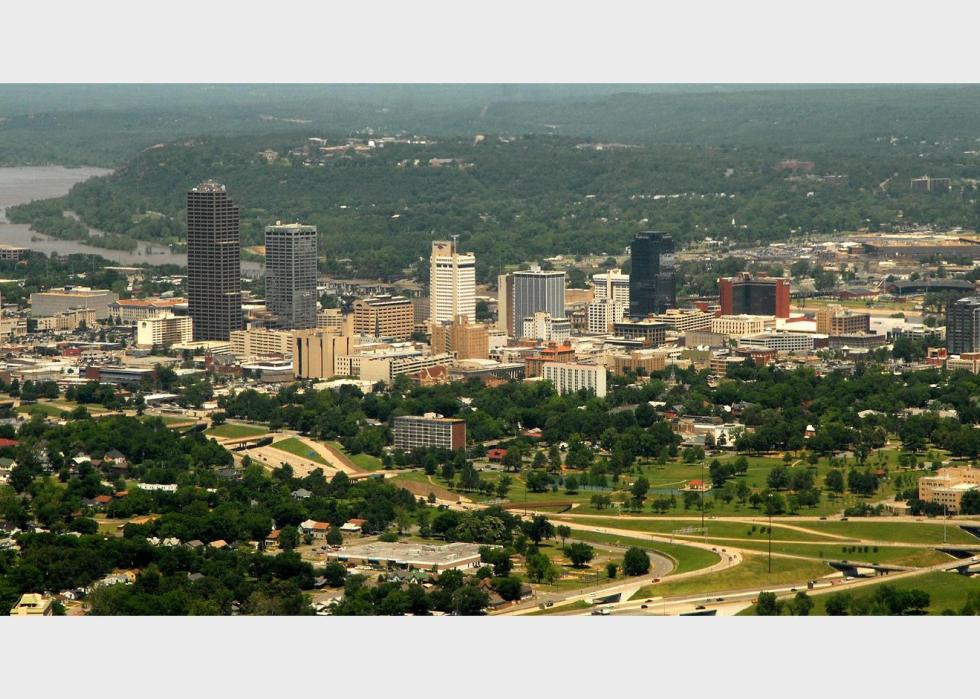 7 / 50
Photolitherland // Wikicommons
#44. Little Rock, AR
- Median days on market: 32
- Total homes sold: 1,110
- Median sale price: $230,000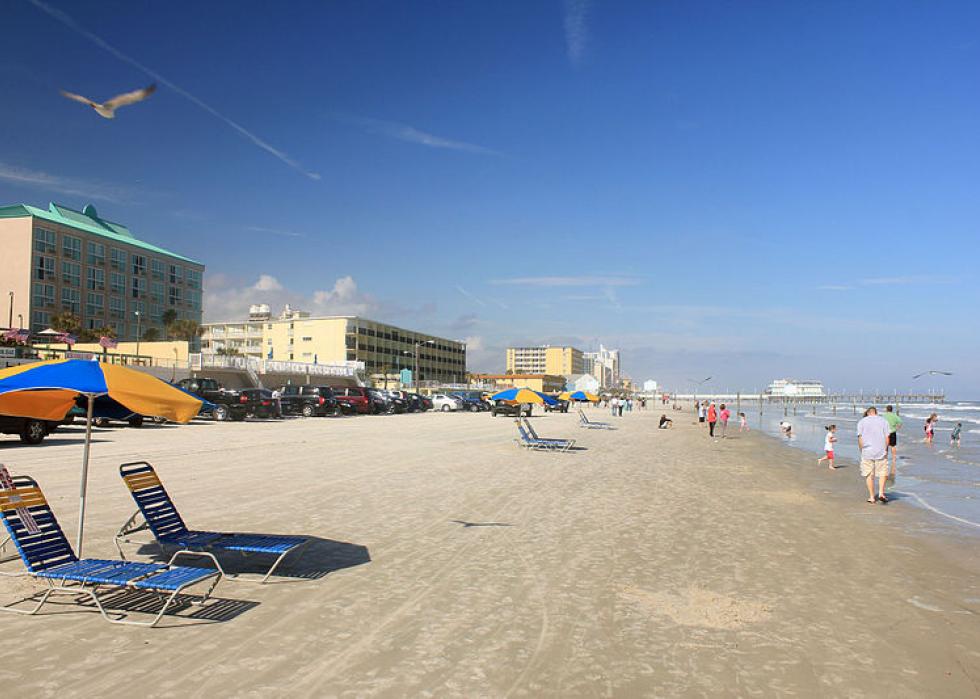 8 / 50
#43. Deltona, FL
- Median days on market: 32
- Total homes sold: 1,506
- Median sale price: $350,000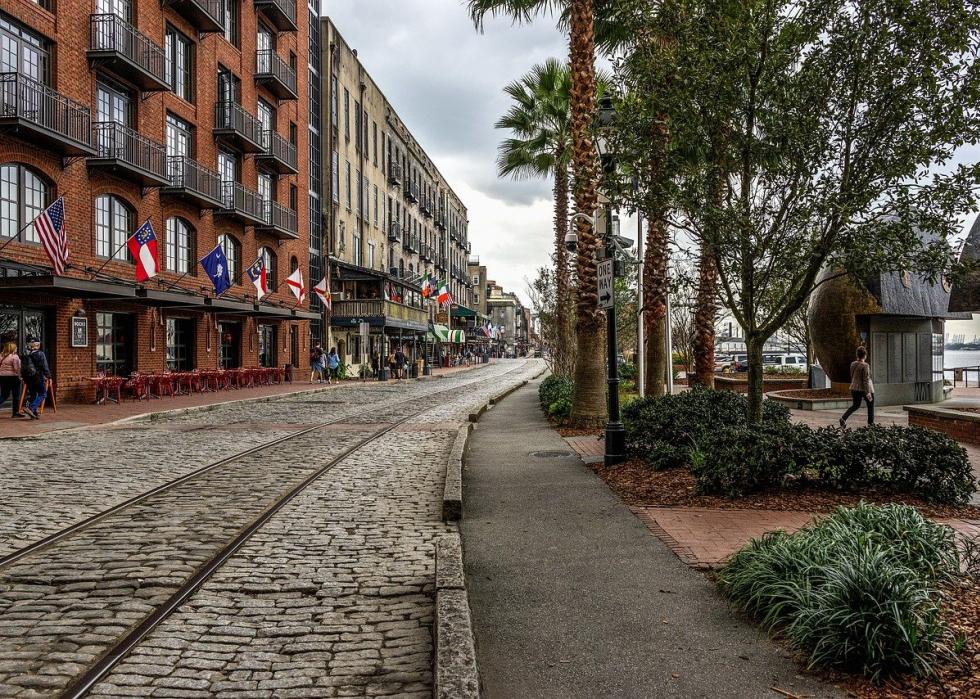 9 / 50
#42. Savannah, GA
- Median days on market: 33
- Total homes sold: 914
- Median sale price: $332,500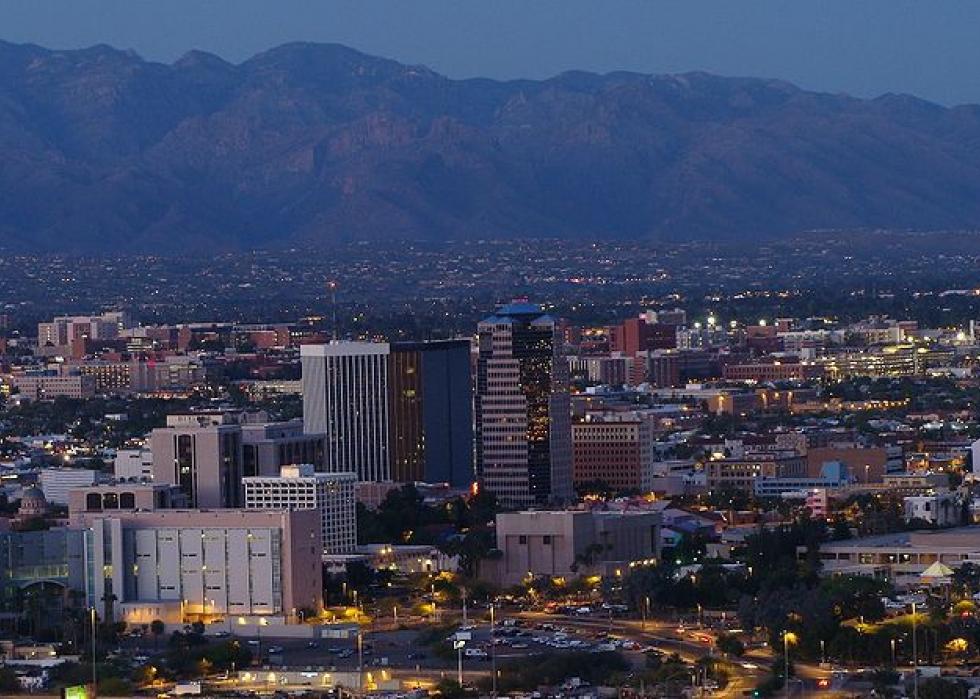 10 / 50
#41. Tucson, AZ
- Median days on market: 34
- Total homes sold: 1,499
- Median sale price: $365,000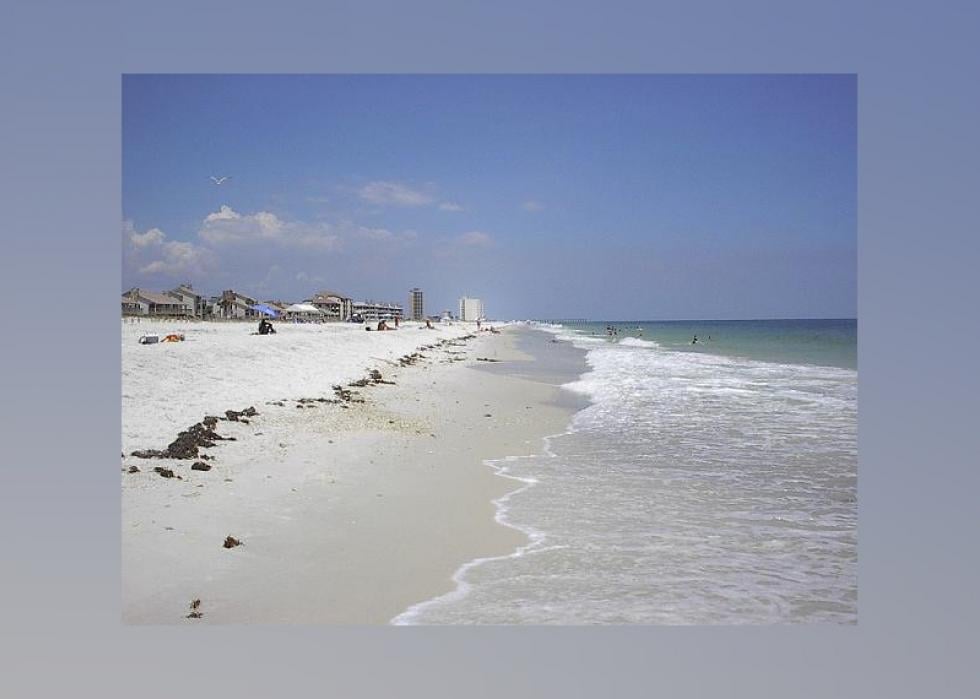 11 / 50
Blankfaze // Wikimedia Commons
#40. Pensacola, FL
- Median days on market: 35
- Total homes sold: 1,207
- Median sale price: $345,450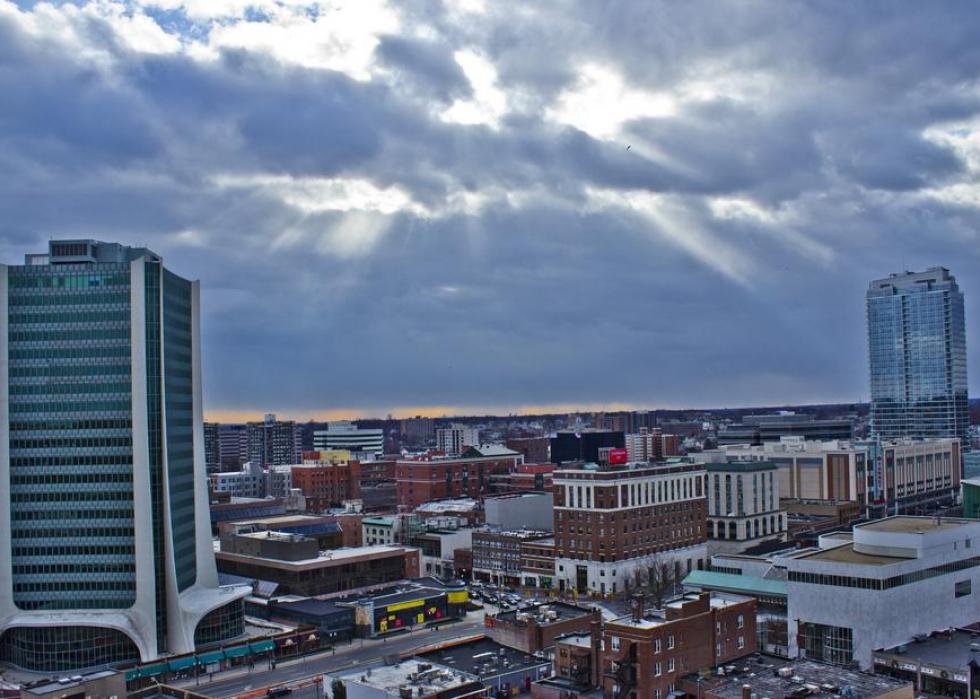 12 / 50
JonathanVictor // Wikimedia
#39. Bridgeport, CT
- Median days on market: 35
- Total homes sold: 1,387
- Median sale price: $625,000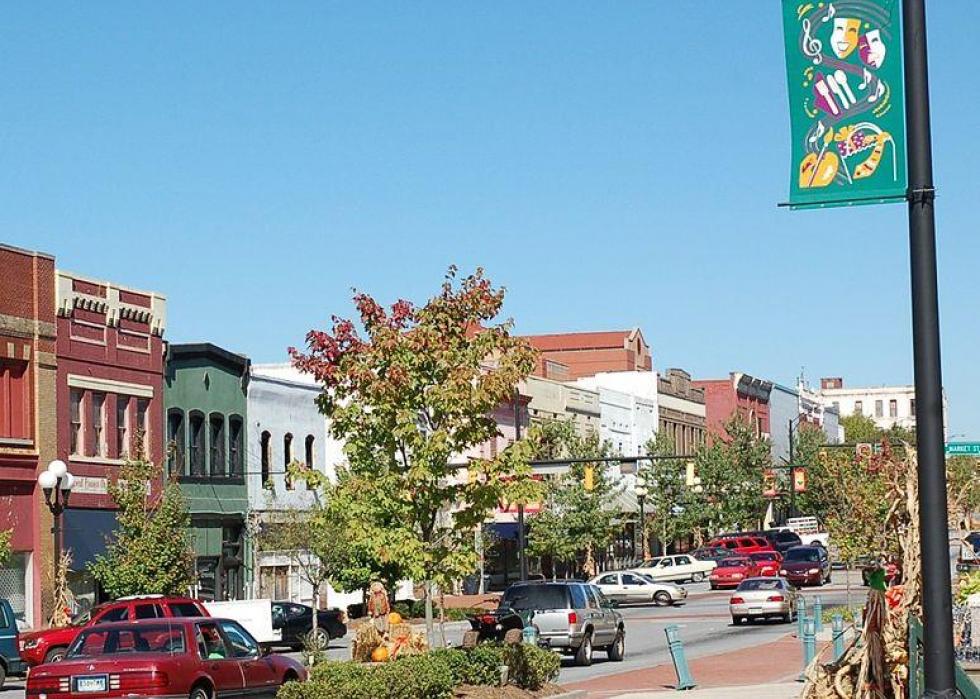 13 / 50
Skywalker195 // Wikimedia Commons
#38. Greenville, SC
- Median days on market: 35
- Total homes sold: 1,509
- Median sale price: $310,000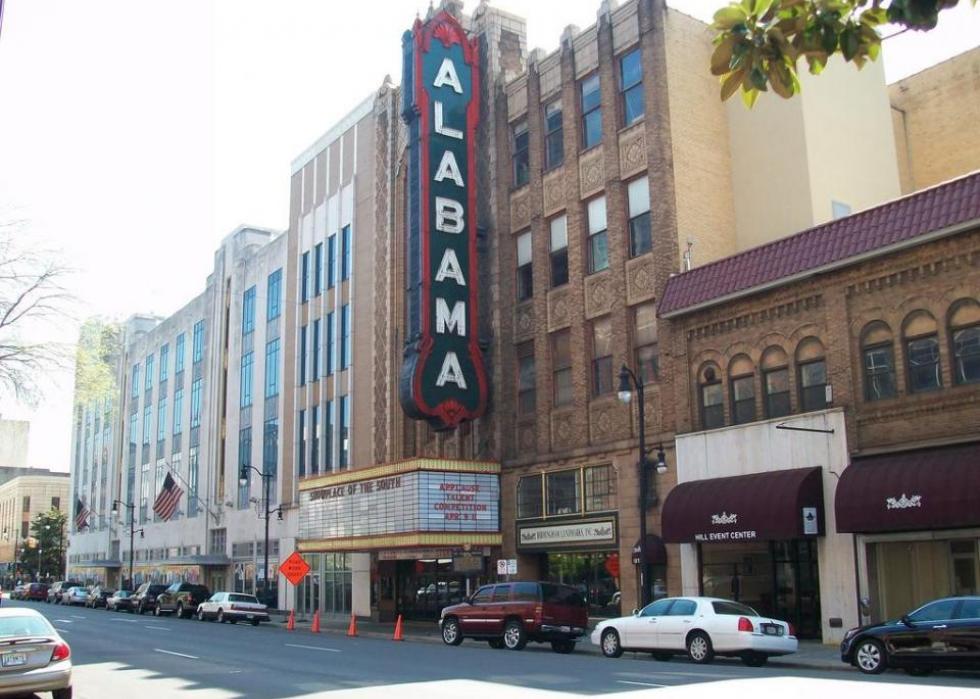 14 / 50
#37. Birmingham, AL
- Median days on market: 35
- Total homes sold: 1,649
- Median sale price: $304,900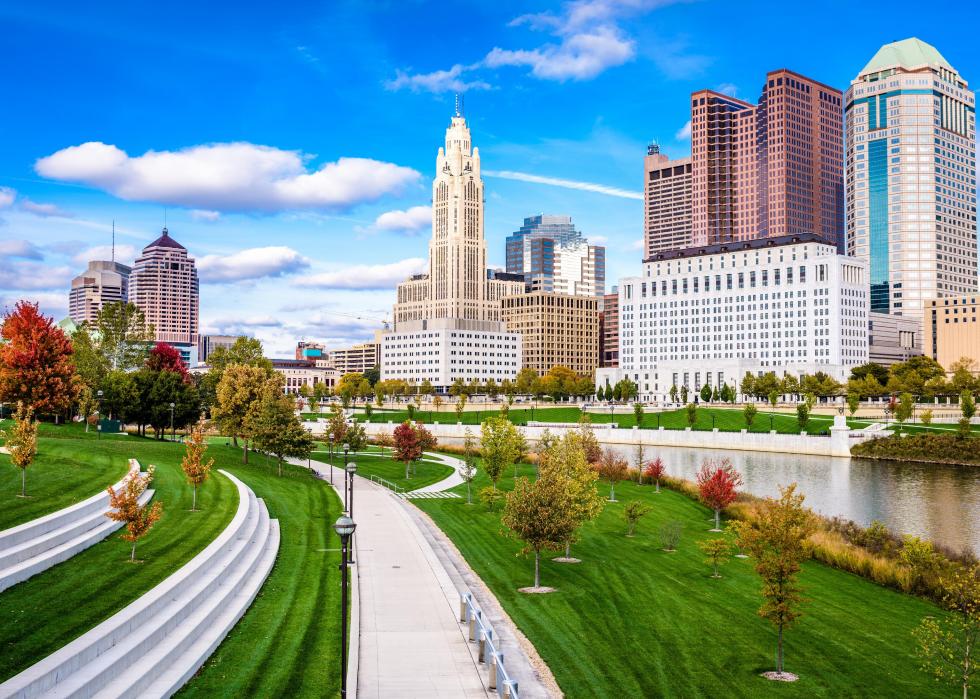 15 / 50
Sean Pavone // Shutterstock
#36. Columbus, OH
- Median days on market: 35
- Total homes sold: 3,092
- Median sale price: $328,000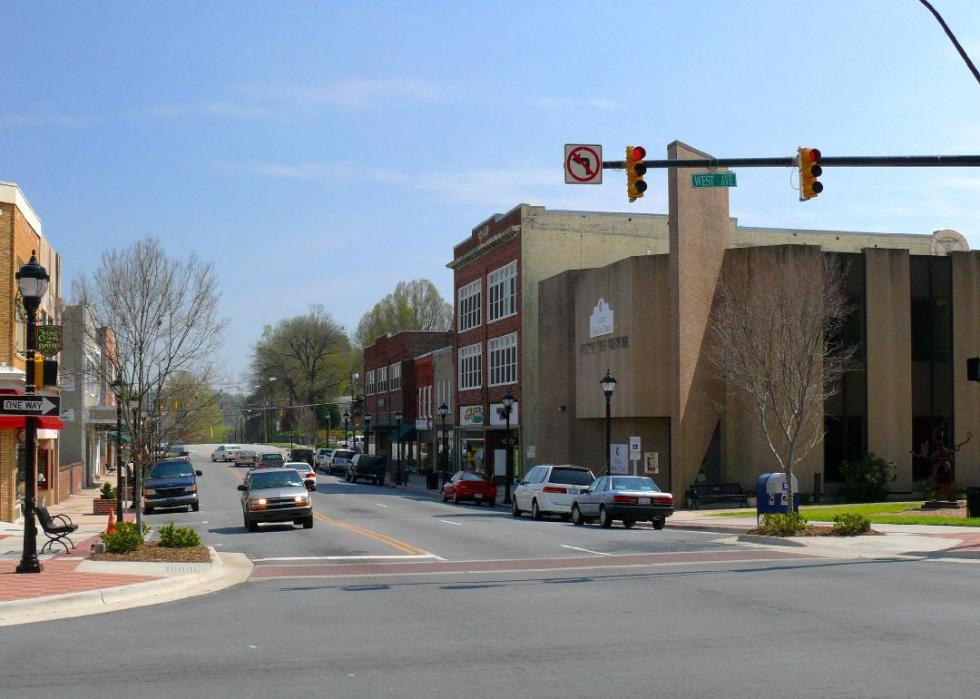 16 / 50
Ken Thomas // Wikimedia Commons
#35. Hickory, NC
- Median days on market: 36
- Total homes sold: 437
- Median sale price: $256,000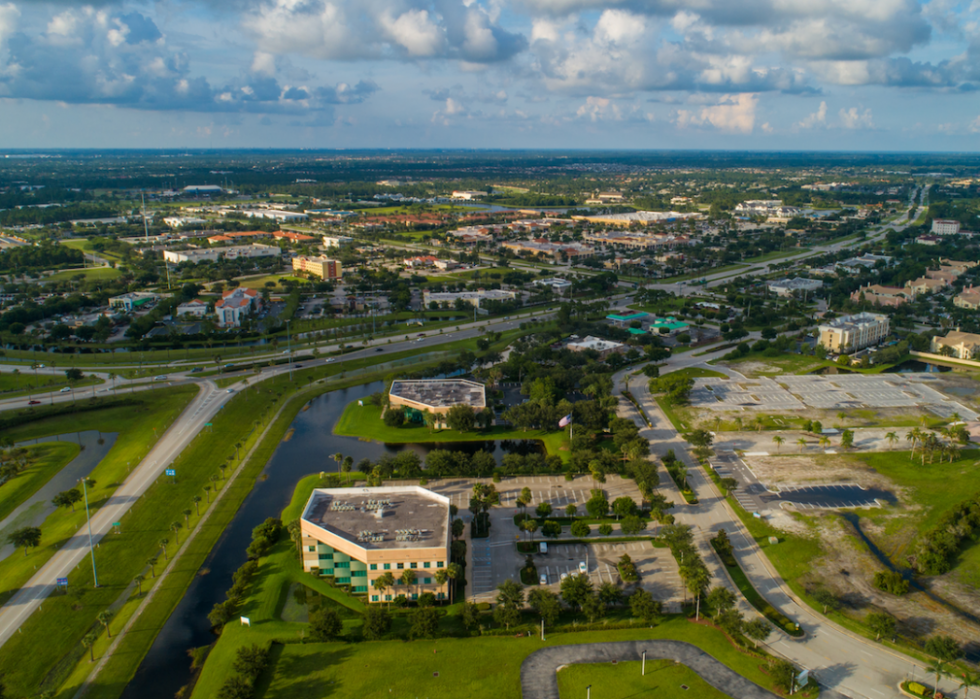 17 / 50
Felix Mizioznikov // Shutterstock
#34. Port St. Lucie, FL
- Median days on market: 36
- Total homes sold: 1,058
- Median sale price: $400,000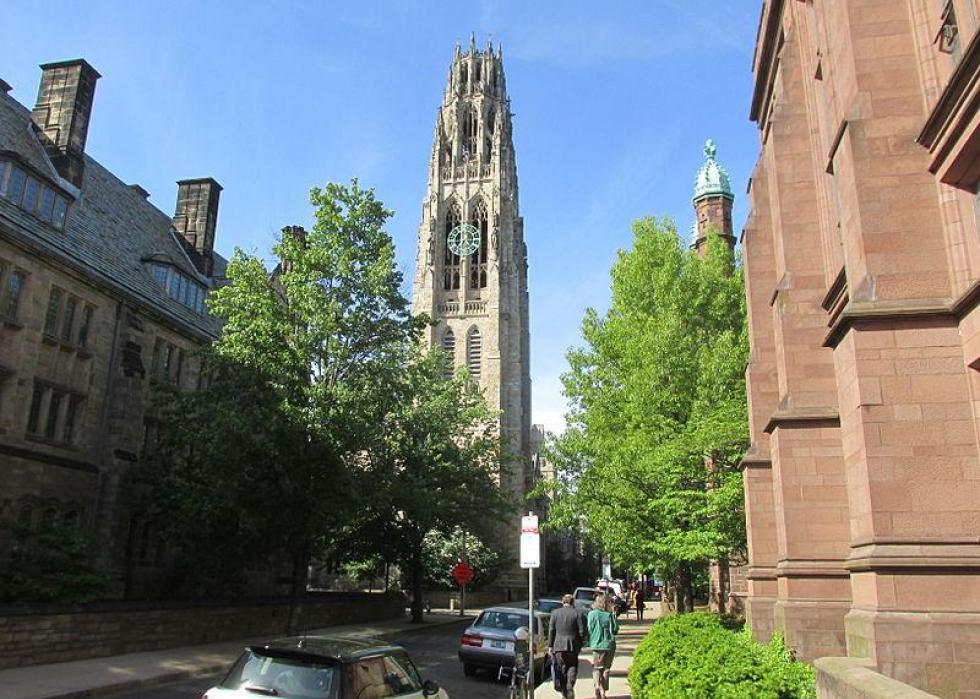 18 / 50
John Phelan // Wikimedia Commons
#33. New Haven, CT
- Median days on market: 36
- Total homes sold: 1,186
- Median sale price: $319,750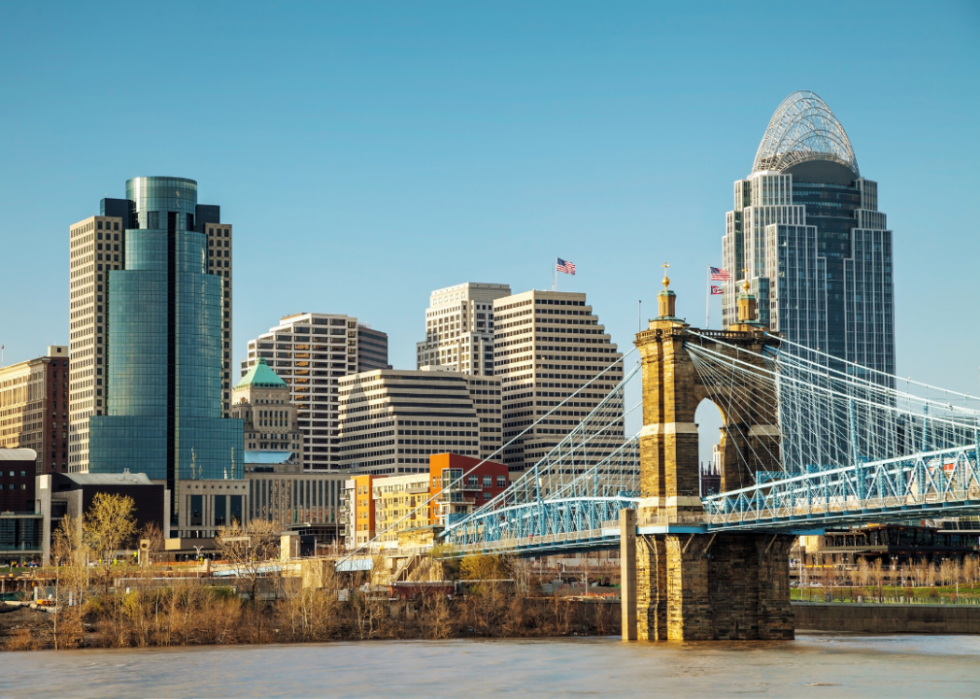 19 / 50
#32. Cincinnati, OH
- Median days on market: 36
- Total homes sold: 3,073
- Median sale price: $275,000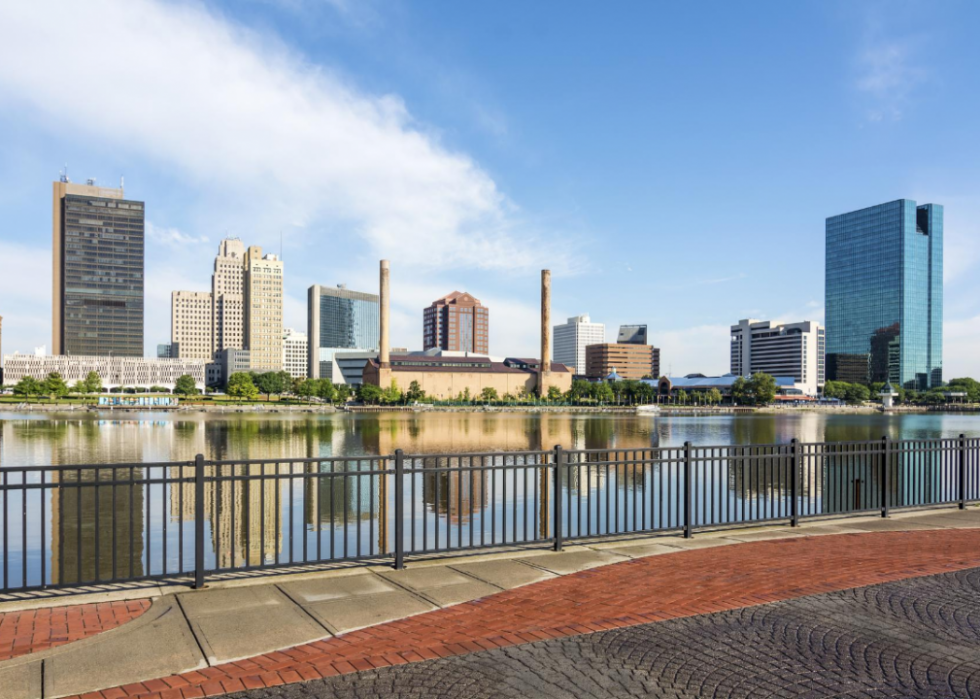 20 / 50
Michael Shake // Shutterstock
#31. Toledo, OH
- Median days on market: 38
- Total homes sold: 819
- Median sale price: $180,000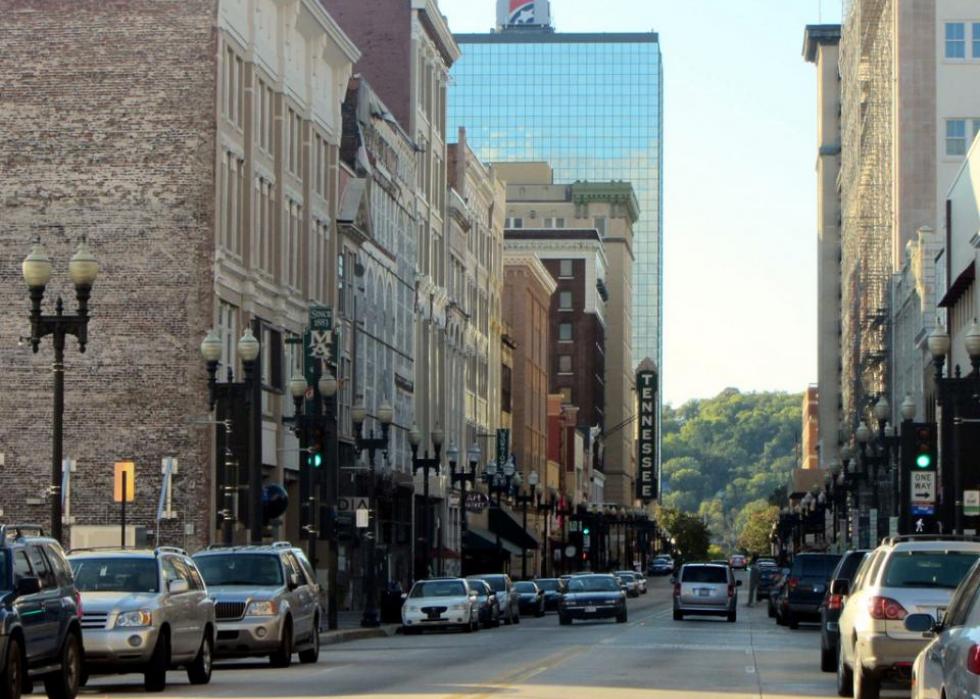 21 / 50
#30. Knoxville, TN
- Median days on market: 38
- Total homes sold: 1,341
- Median sale price: $350,000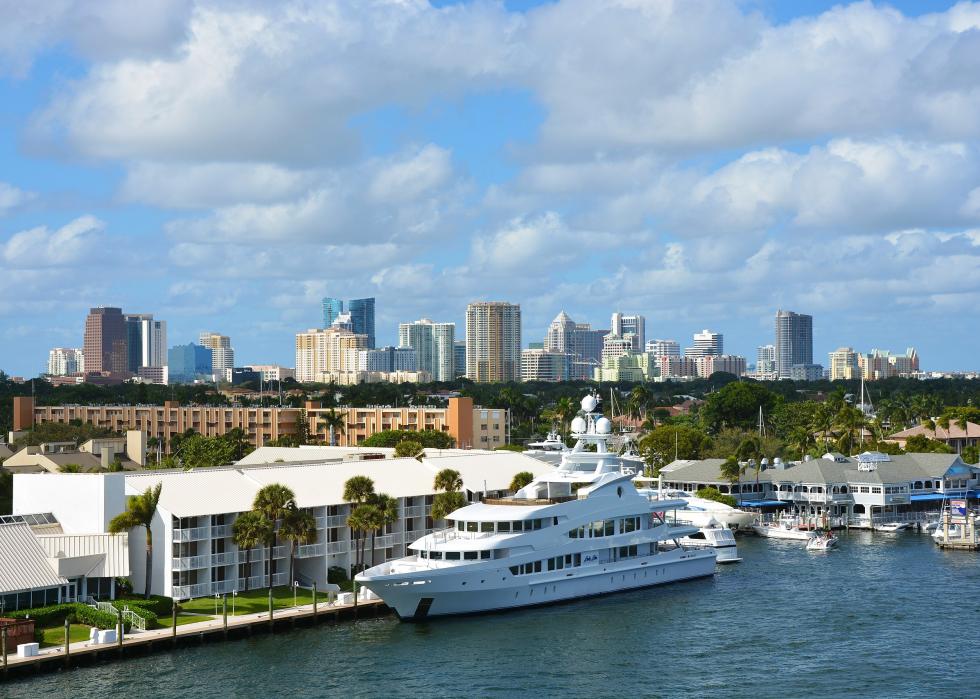 22 / 50
KeanoManu // Wikimedia Commons
#29. Fort Lauderdale, FL
- Median days on market: 38
- Total homes sold: 3,295
- Median sale price: $410,500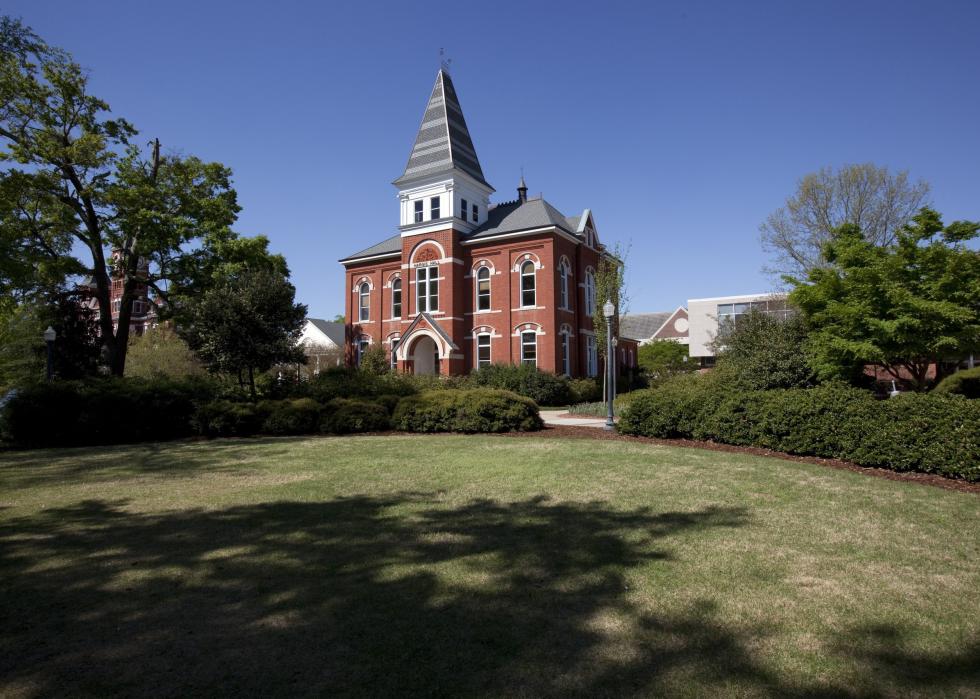 23 / 50
#28. Auburn, AL
- Median days on market: 40
- Total homes sold: 342
- Median sale price: $318,000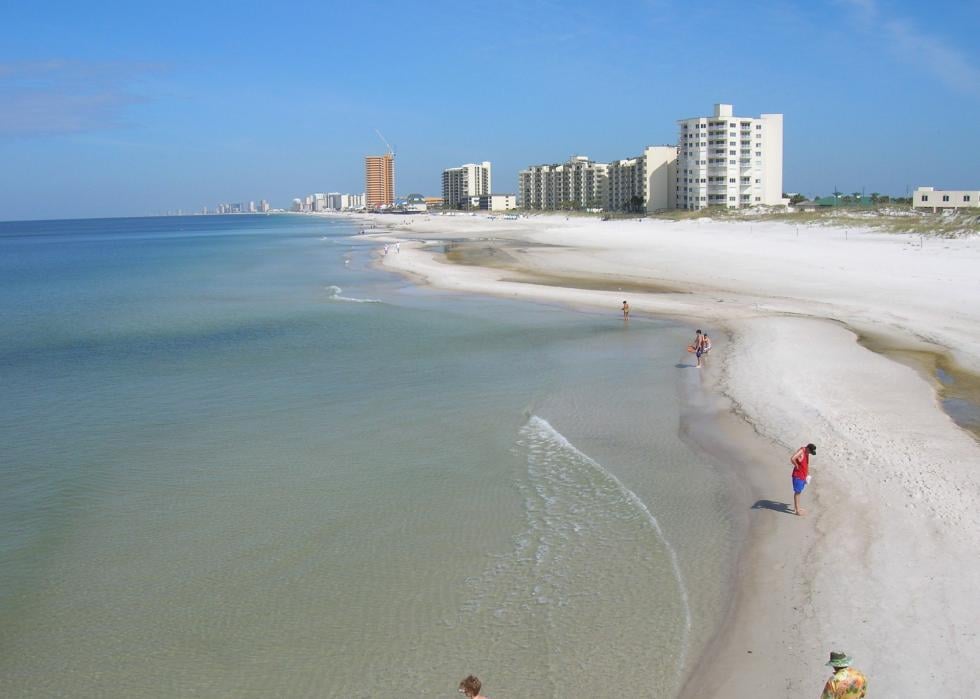 24 / 50
j.s. clark // Wikimedia Commons
#27. Panama City, FL
- Median days on market: 40
- Total homes sold: 607
- Median sale price: $375,000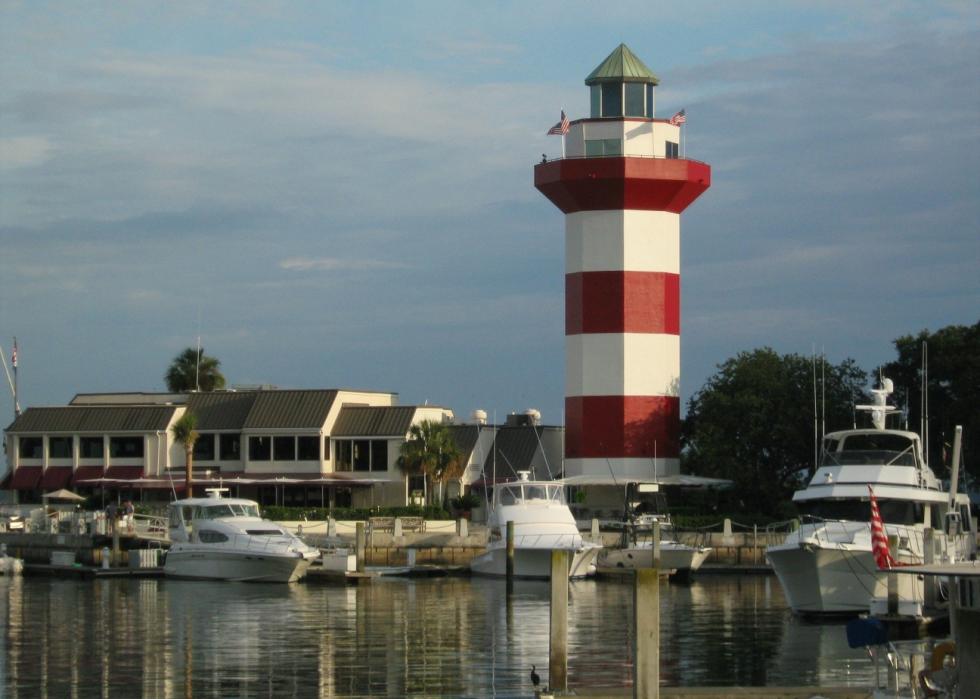 25 / 50
MoodyGroove // Wikimedia Commons
#26. Hilton Head Island, SC
- Median days on market: 40
- Total homes sold: 693
- Median sale price: $491,060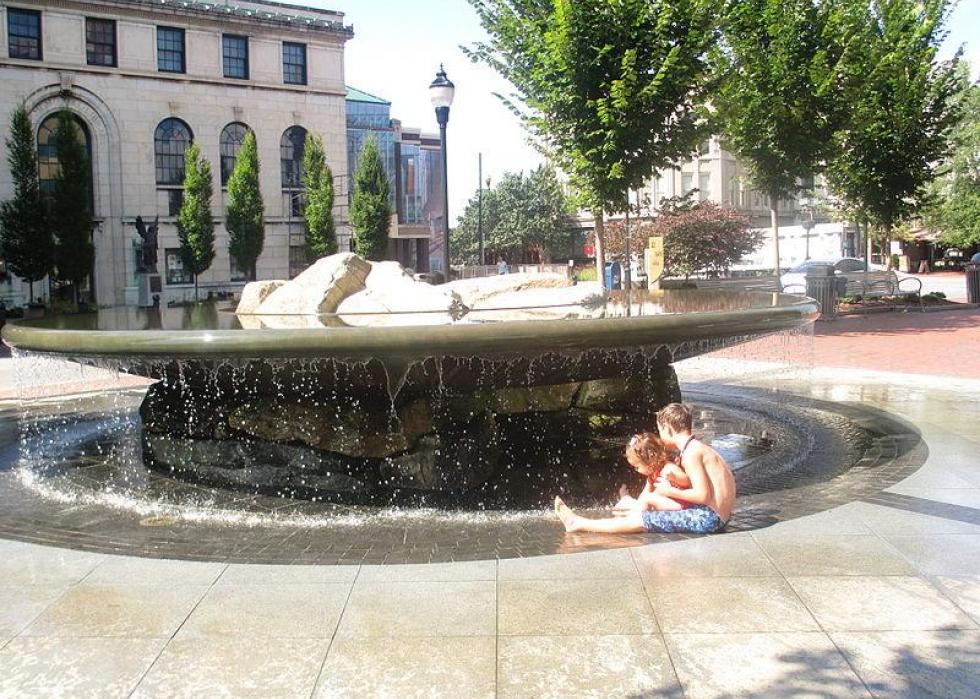 26 / 50
Billy Hathorn // Wikimedia
#25. Asheville, NC
- Median days on market: 40
- Total homes sold: 815
- Median sale price: $440,000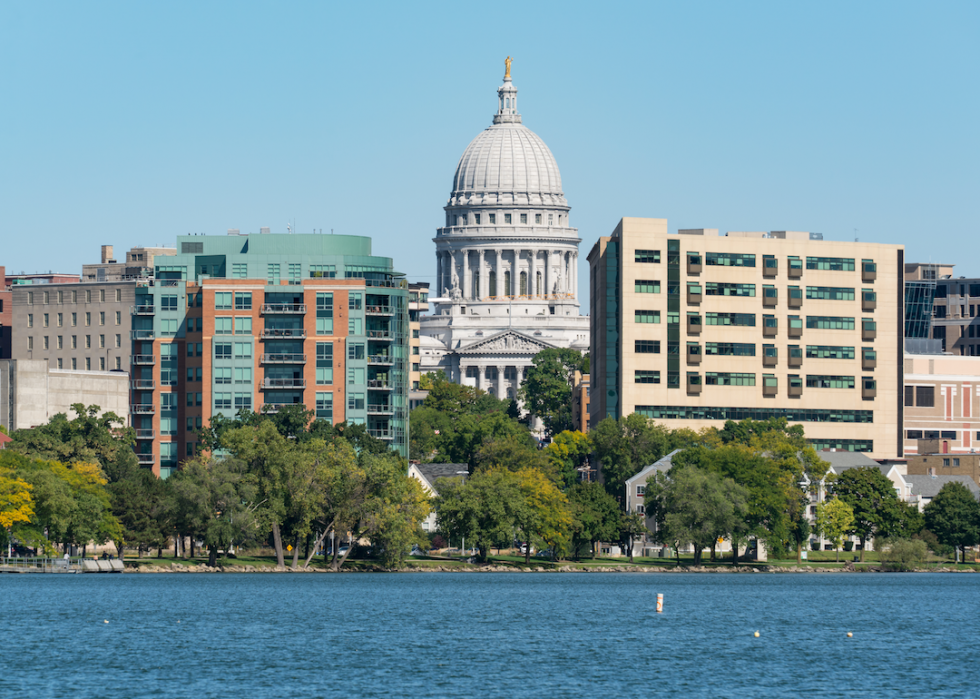 27 / 50
Paul Brady Photography // Shutterstock
#24. Madison, WI
- Median days on market: 40
- Total homes sold: 1,069
- Median sale price: $382,000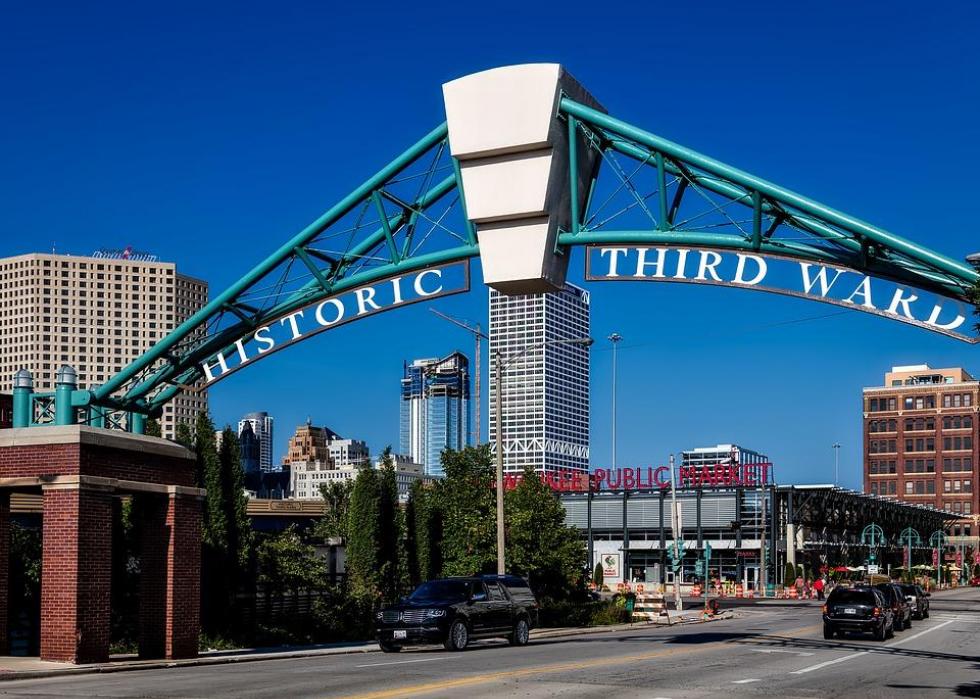 28 / 50
#23. Milwaukee, WI
- Median days on market: 40
- Total homes sold: 2,196
- Median sale price: $307,750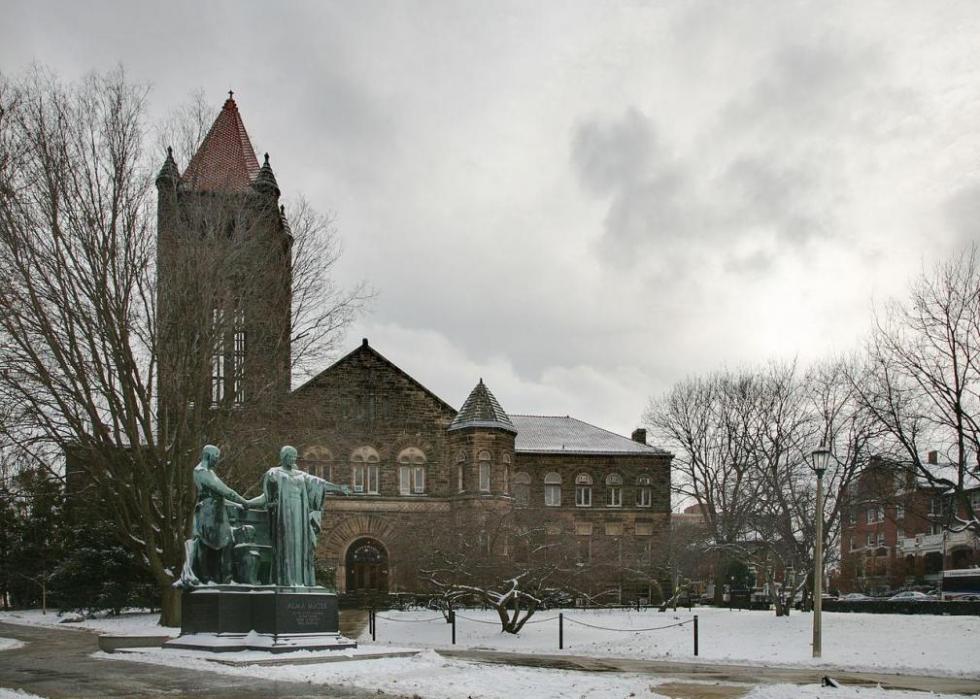 29 / 50
Daniel Schwen // Wikimedia Commons
#22. Champaign, IL
- Median days on market: 41
- Total homes sold: 305
- Median sale price: $210,000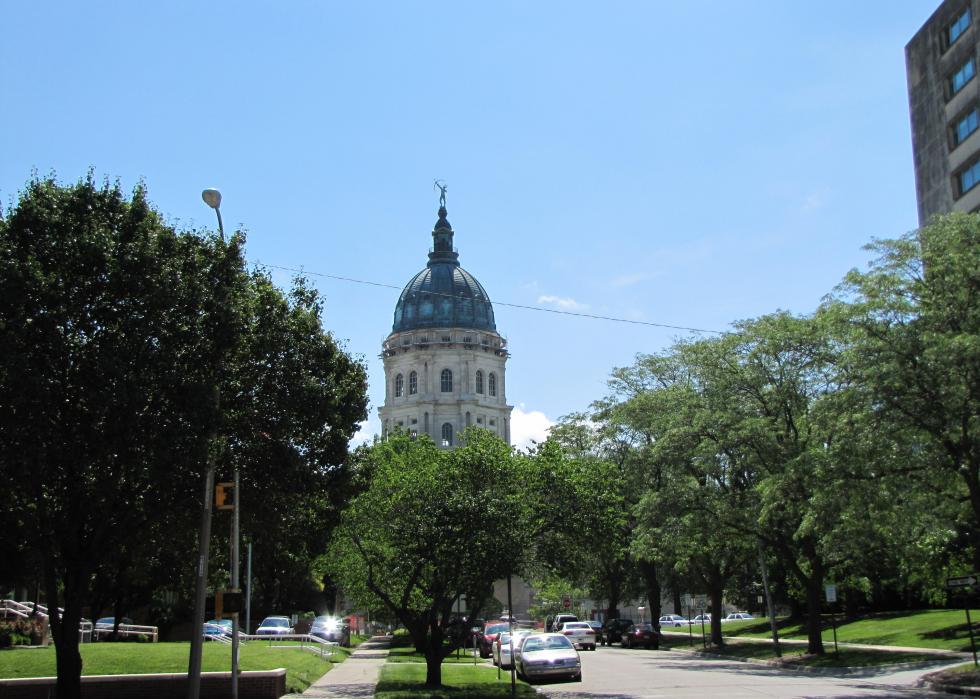 30 / 50
America's Power // Wikicommons
#21. Topeka, KS
- Median days on market: 41
- Total homes sold: 324
- Median sale price: $195,000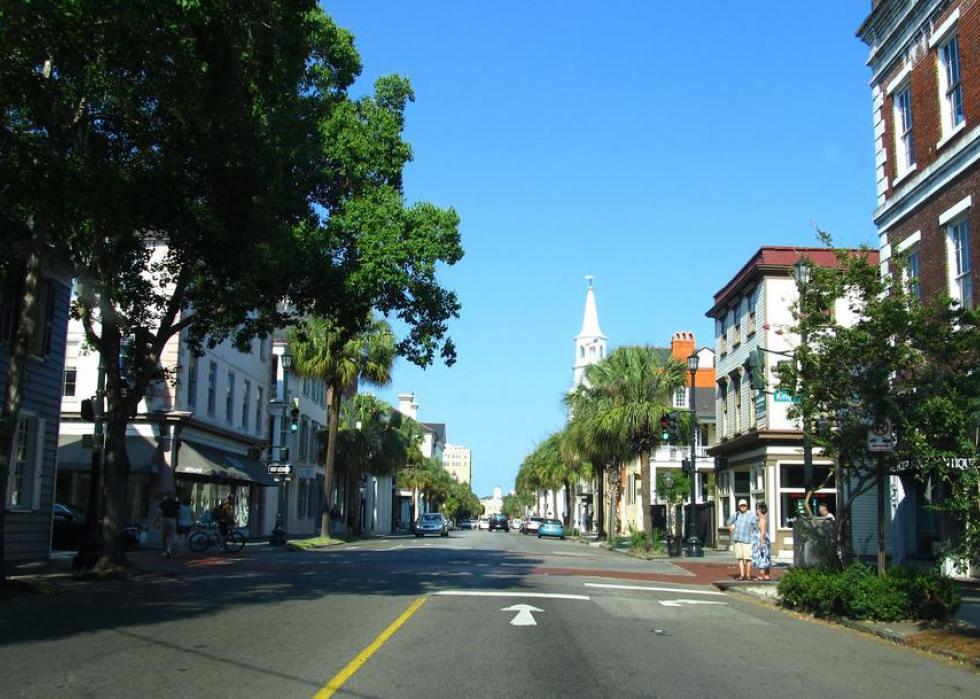 31 / 50
#20. Charleston, SC
- Median days on market: 41
- Total homes sold: 1,684
- Median sale price: $430,000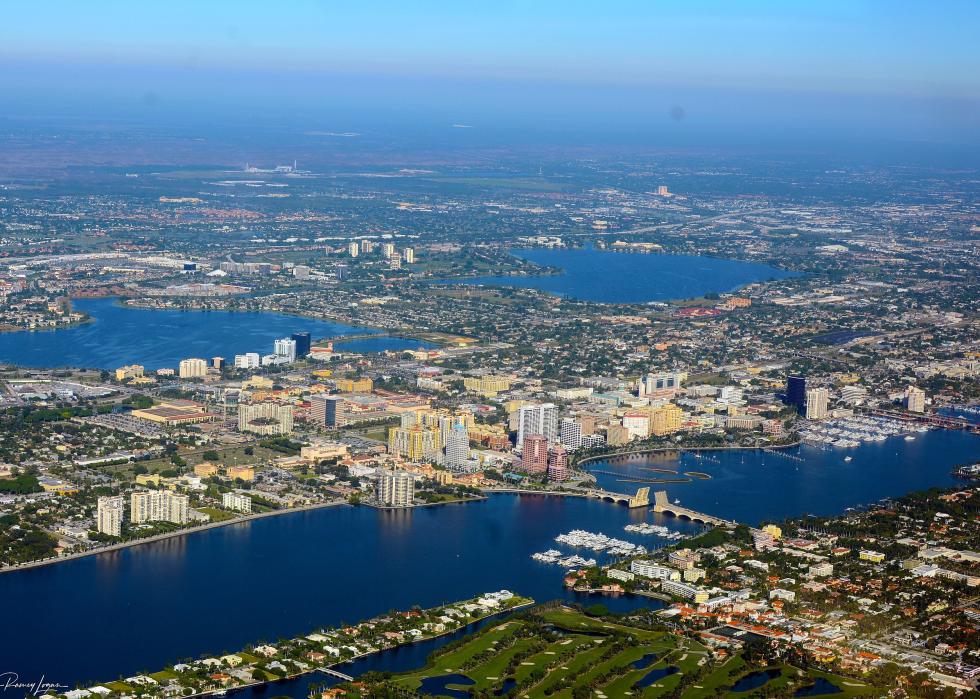 32 / 50
D Ramey Logan // Wikimedia Commons
#19. West Palm Beach, FL
- Median days on market: 41
- Total homes sold: 2,832
- Median sale price: $465,000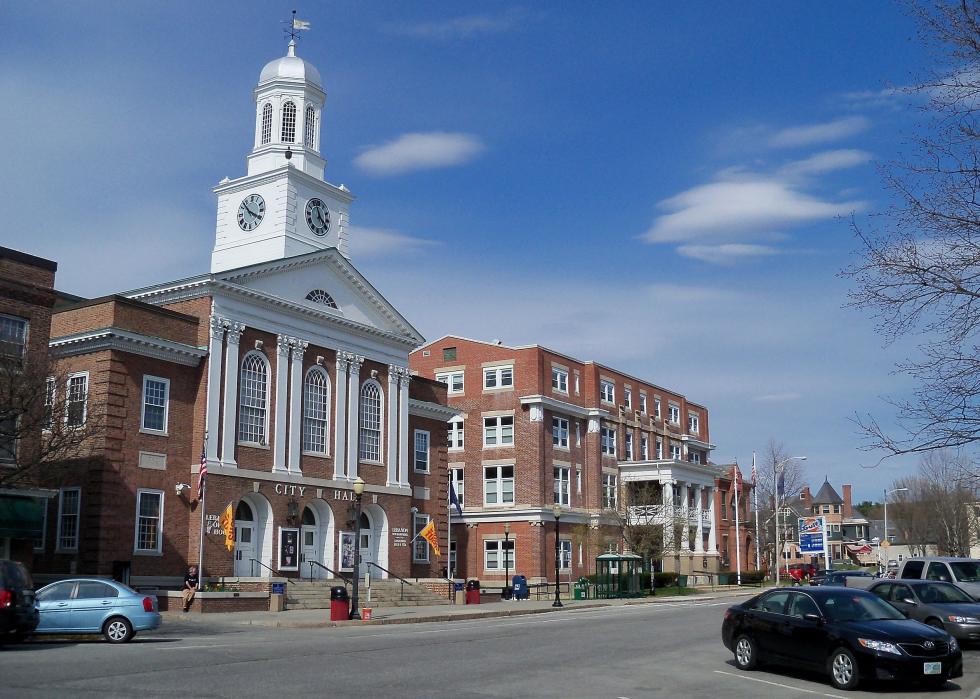 33 / 50
Jon Platek // Wikimedia Commons
#18. Lebanon, NH
- Median days on market: 42
- Total homes sold: 354
- Median sale price: $362,500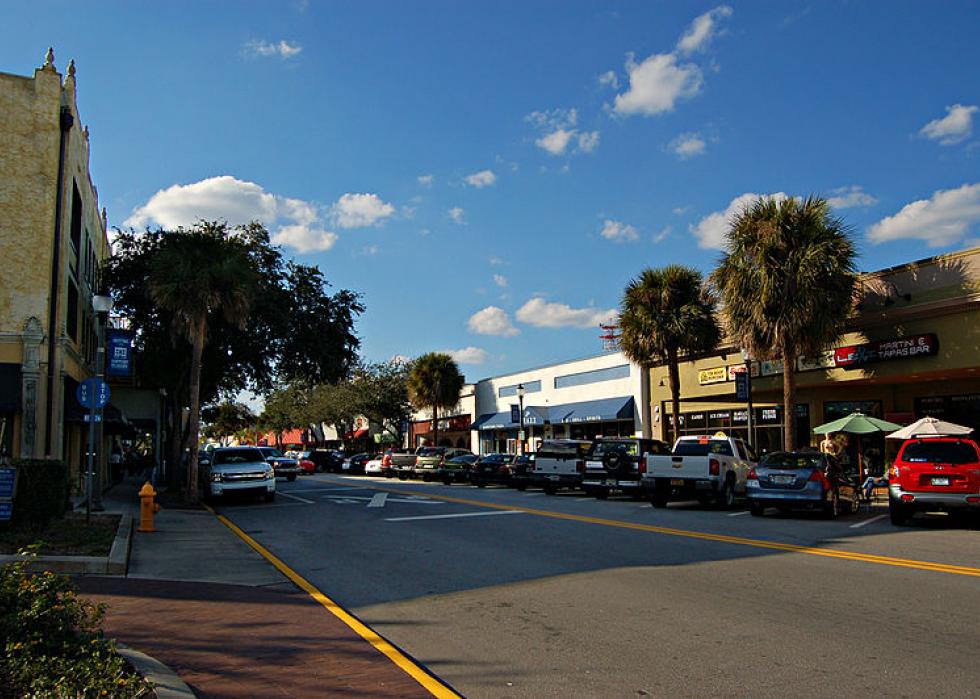 34 / 50
#17. Palm Bay, FL
- Median days on market: 42
- Total homes sold: 1,316
- Median sale price: $355,000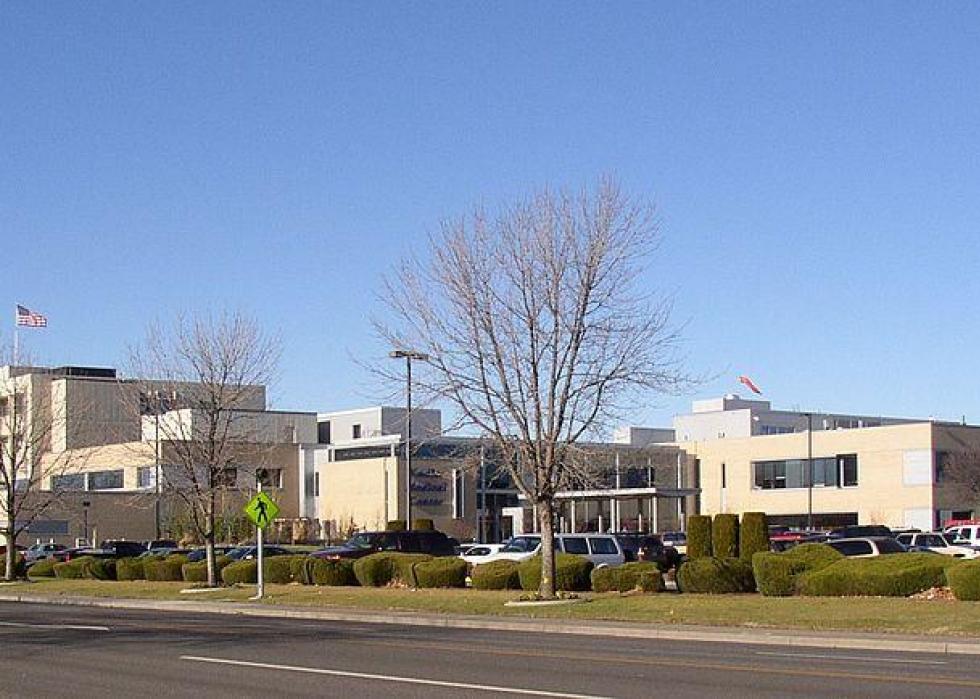 35 / 50
#16. Kennewick, WA
- Median days on market: 43
- Total homes sold: 404
- Median sale price: $437,000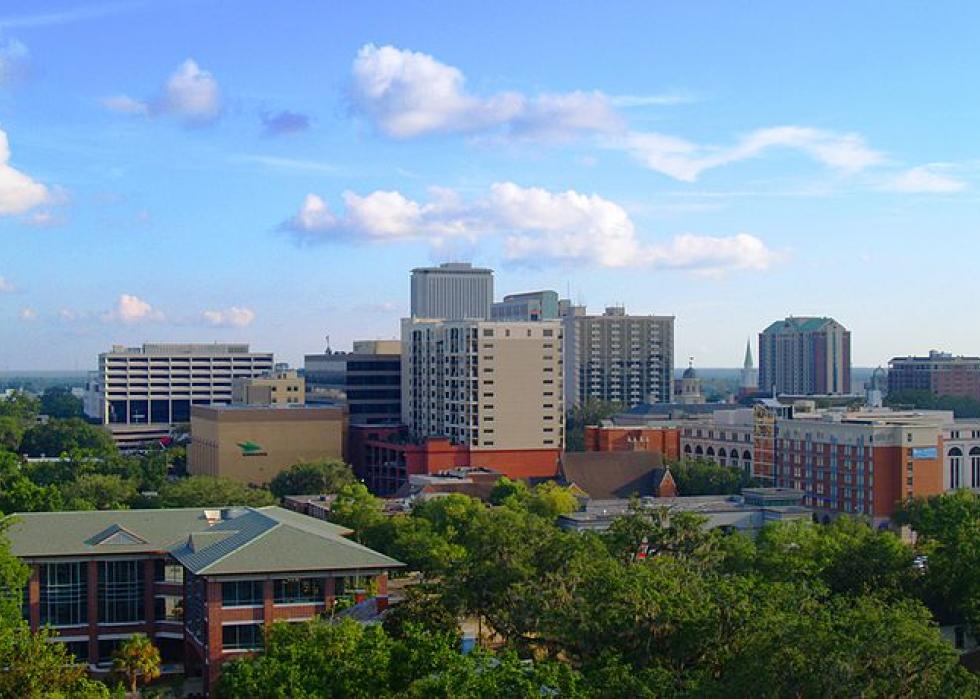 36 / 50
UrbanTallahassee// Wikimedia
#15. Tallahassee, FL
- Median days on market: 43
- Total homes sold: 594
- Median sale price: $280,000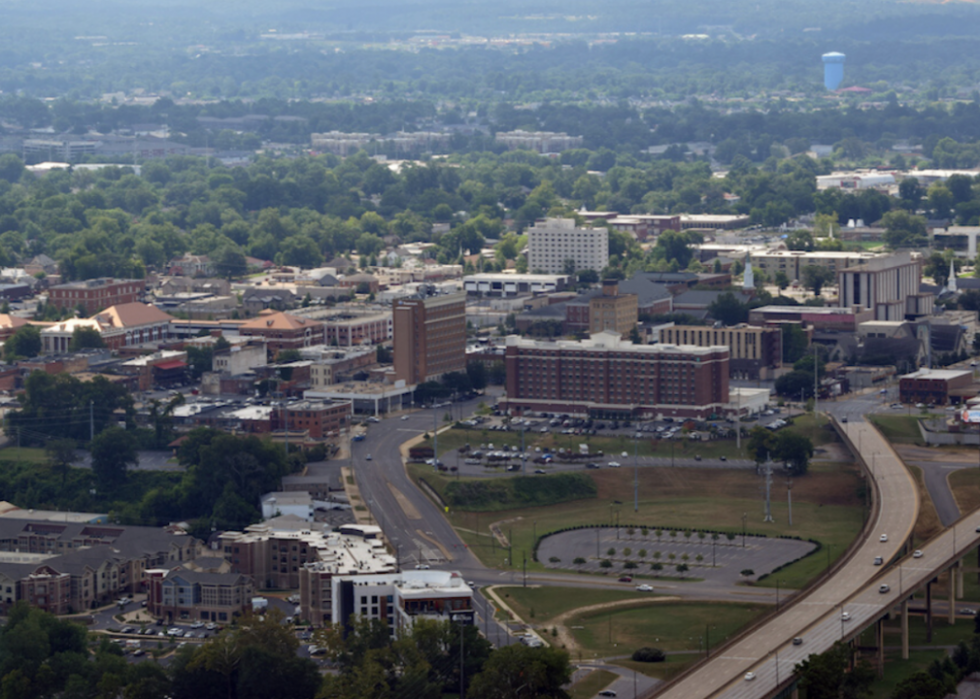 37 / 50
Tracy Burroughs Brown // Shutterstock
#14. Tuscaloosa, AL
- Median days on market: 44
- Total homes sold: 389
- Median sale price: $260,260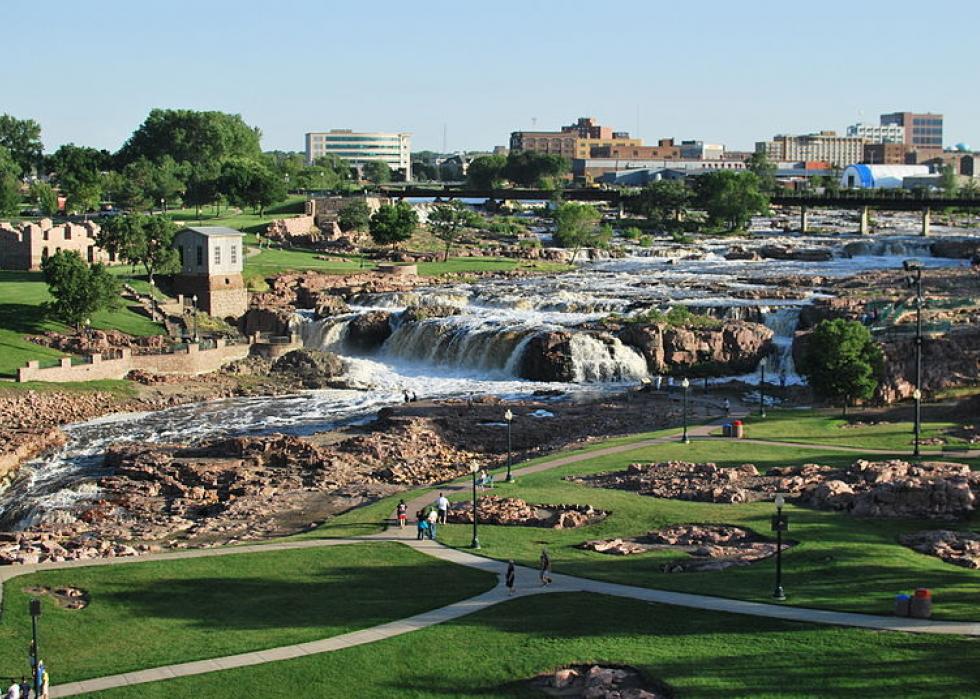 38 / 50
#13. Sioux Falls, SD
- Median days on market: 44
- Total homes sold: 455
- Median sale price: $320,500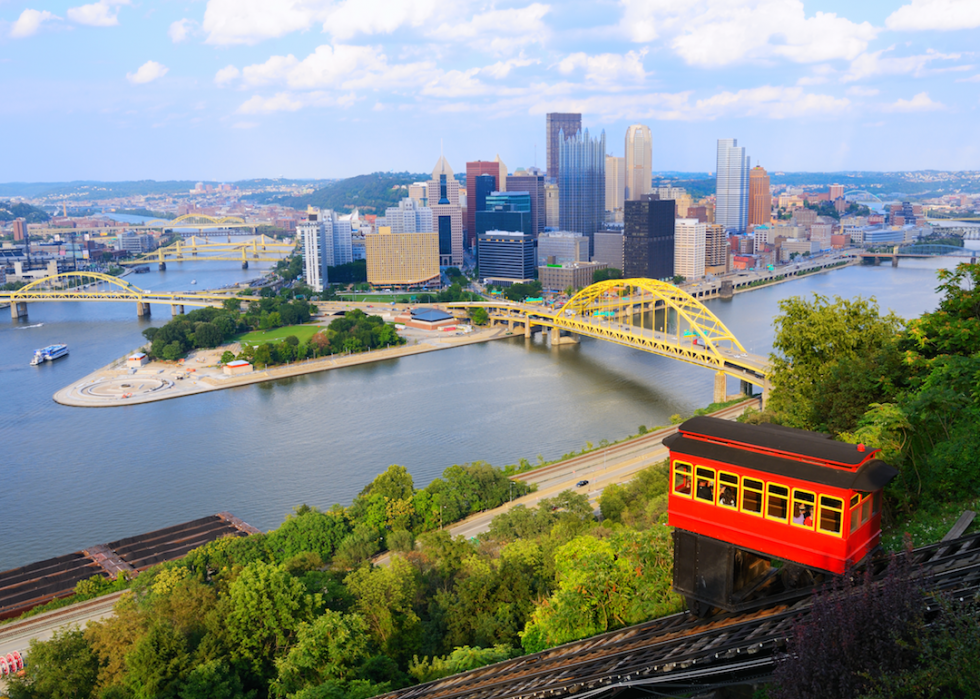 39 / 50
ESB Professional // Shutterstock
#12. Pittsburgh, PA
- Median days on market: 44
- Total homes sold: 2,771
- Median sale price: $239,900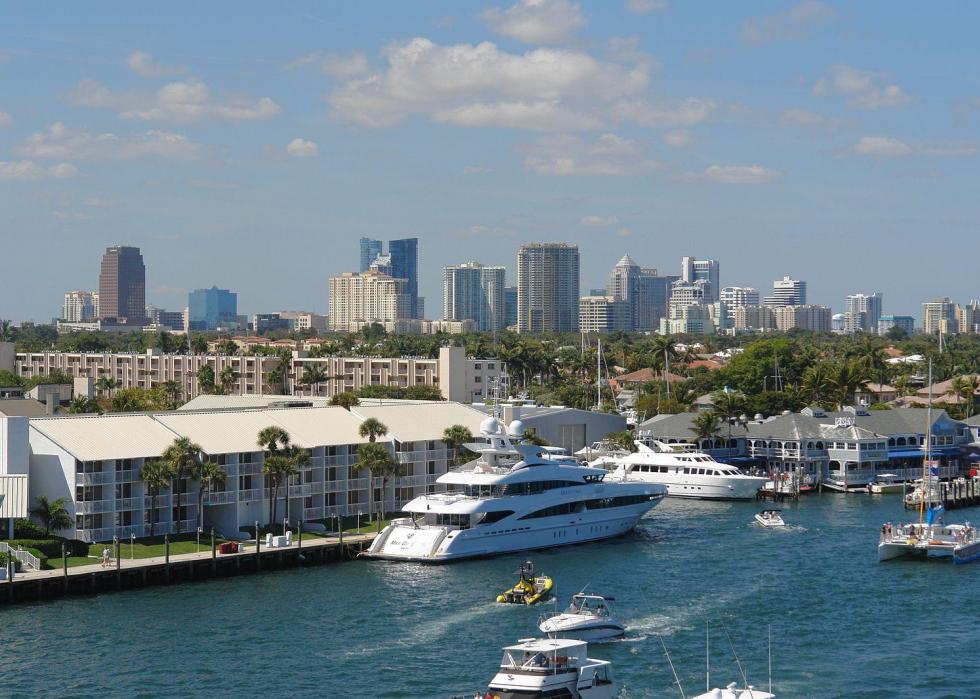 40 / 50
Kolossos // Wikimedia Commons
#11. Miami, FL
- Median days on market: 44
- Total homes sold: 2,938
- Median sale price: $490,000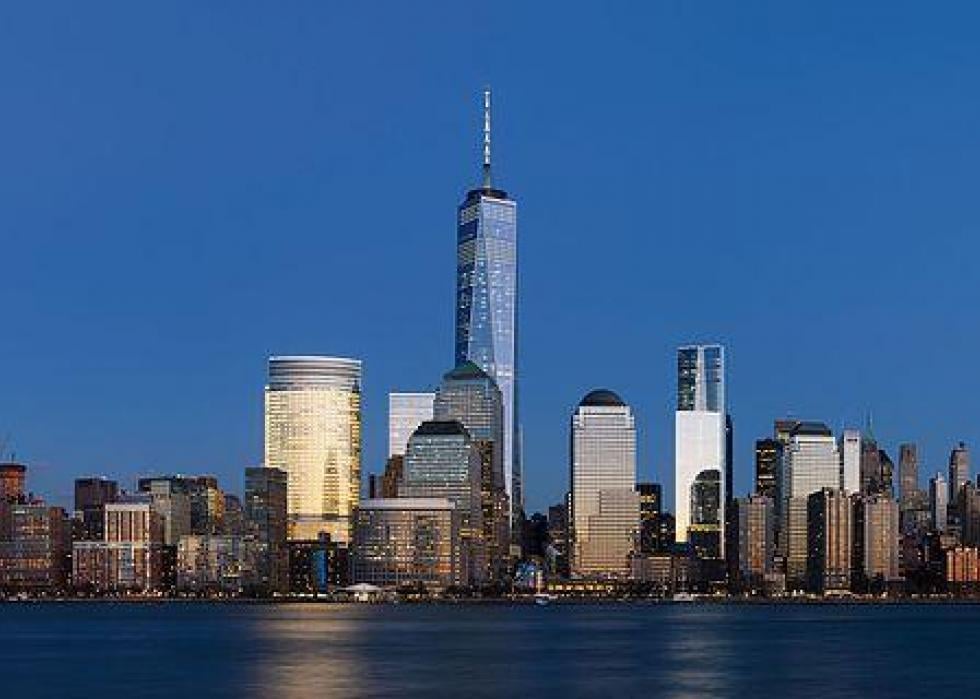 41 / 50
King of Hearts // Wikimedia
#10. New York, NY
- Median days on market: 44
- Total homes sold: 7,497
- Median sale price: $705,000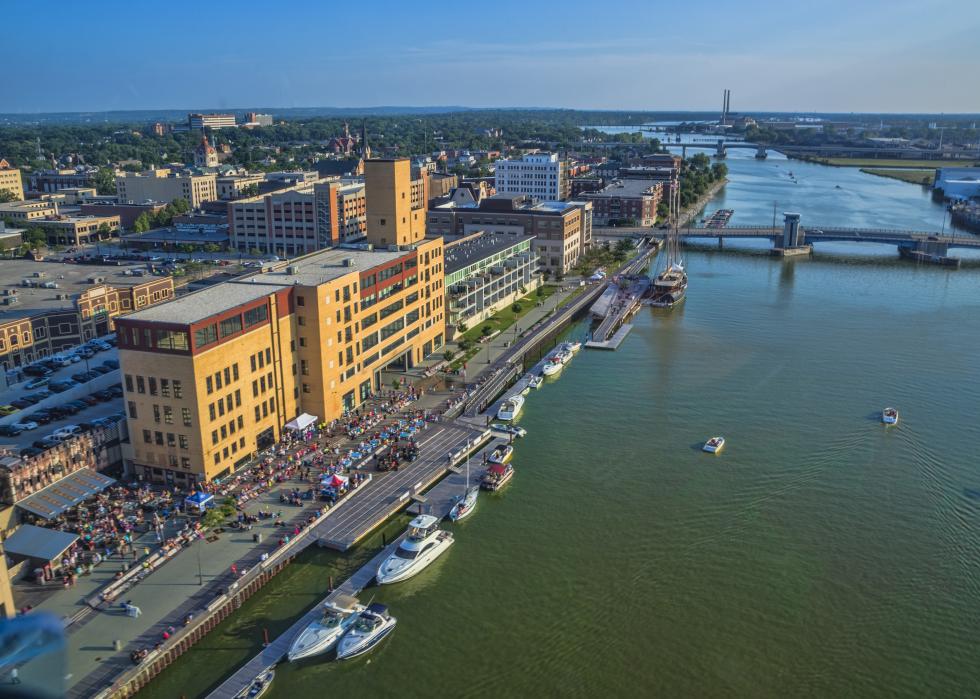 42 / 50
#9. Green Bay, WI
- Median days on market: 45
- Total homes sold: 427
- Median sale price: $265,000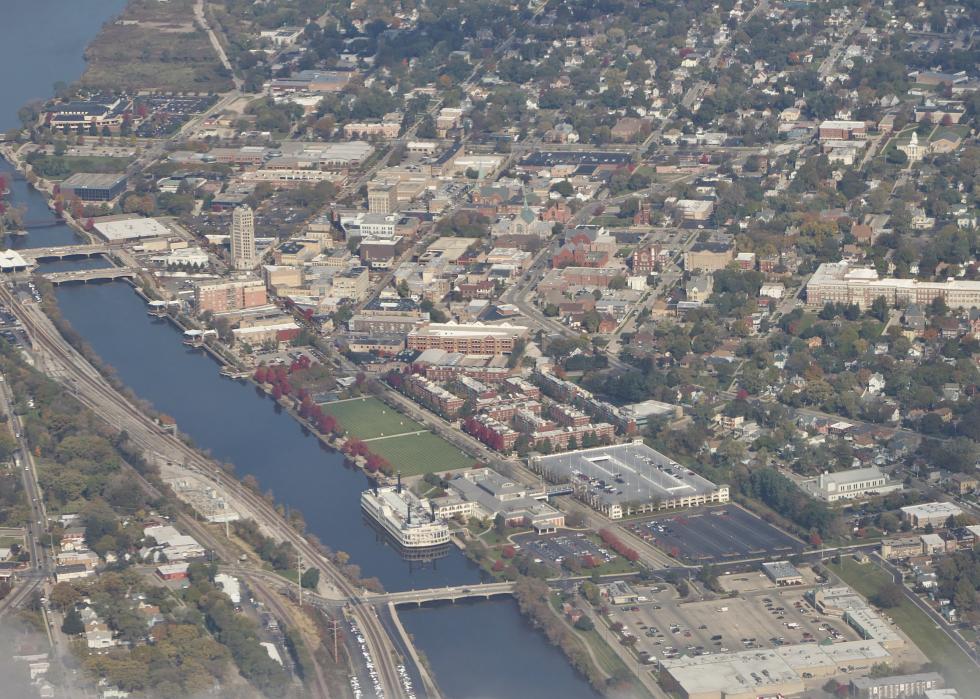 43 / 50
SounderBruce // Wikimedia Commons
#8. Elgin, IL
- Median days on market: 45
- Total homes sold: 1,191
- Median sale price: $315,000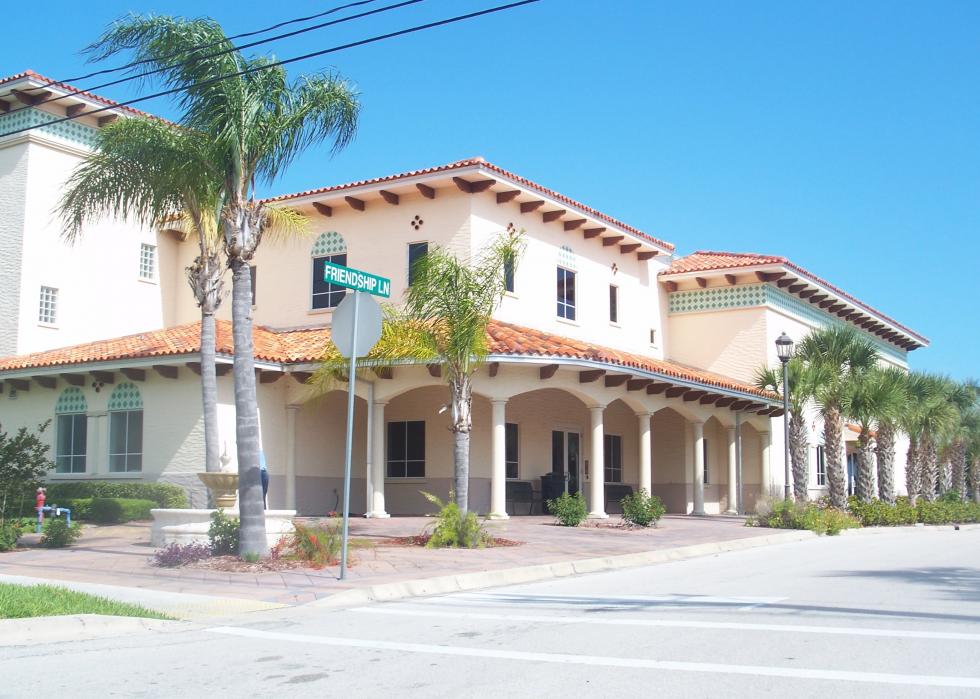 44 / 50
#7. Sebastian, FL
- Median days on market: 46
- Total homes sold: 368
- Median sale price: $385,000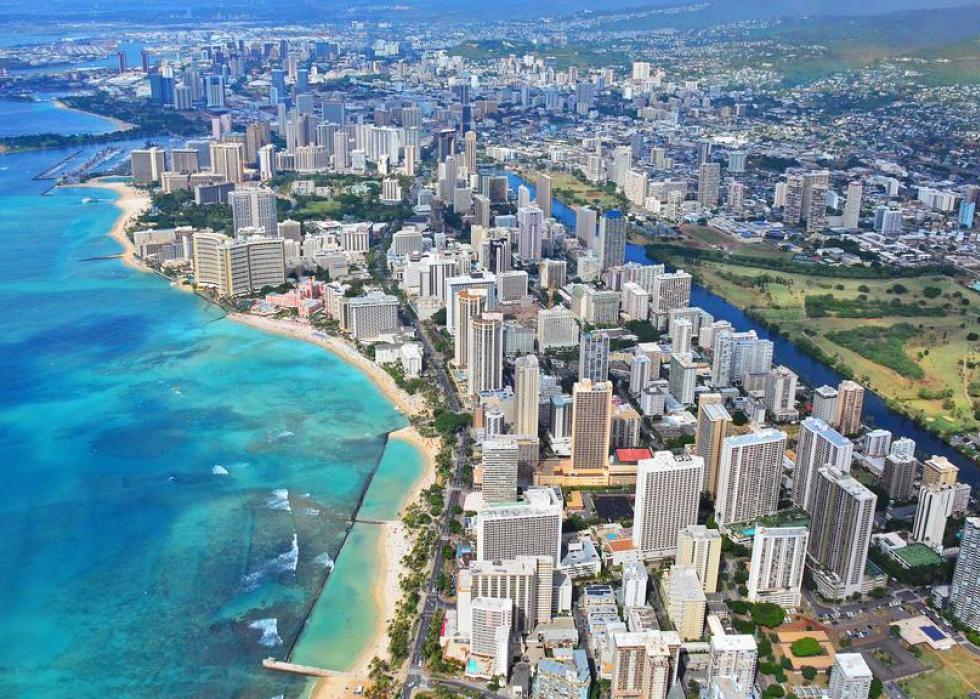 45 / 50
#6. Honolulu, HI
- Median days on market: 47
- Total homes sold: 972
- Median sale price: $736,500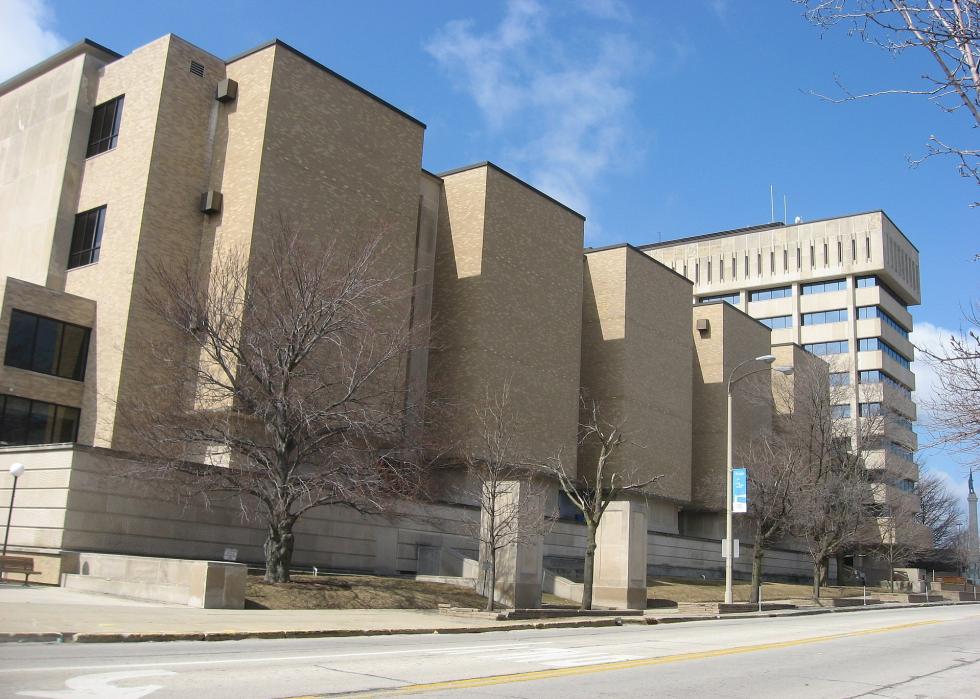 46 / 50
Nyttend // Wikimedia Commons
#5. Lake County, IL
- Median days on market: 48
- Total homes sold: 1,505
- Median sale price: $350,000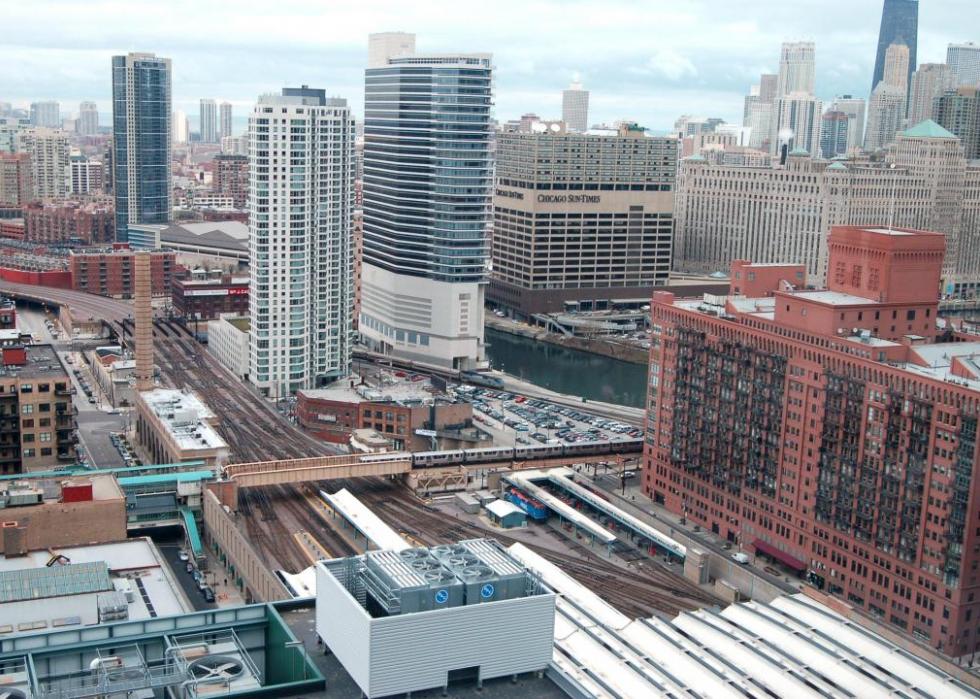 47 / 50
Christopher & Amy Esposito // Wikicommons
#4. Chicago, IL
- Median days on market: 48
- Total homes sold: 10,812
- Median sale price: $340,000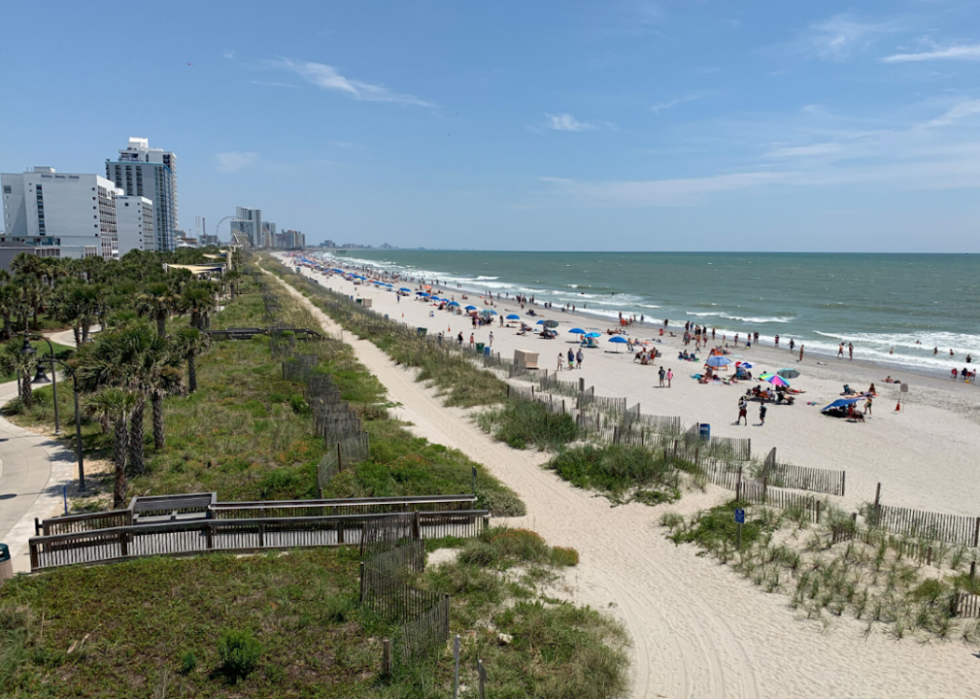 48 / 50
DANIEL SLIM/AFP // Getty Images
#3. Myrtle Beach, SC
- Median days on market: 52
- Total homes sold: 2,072
- Median sale price: $335,000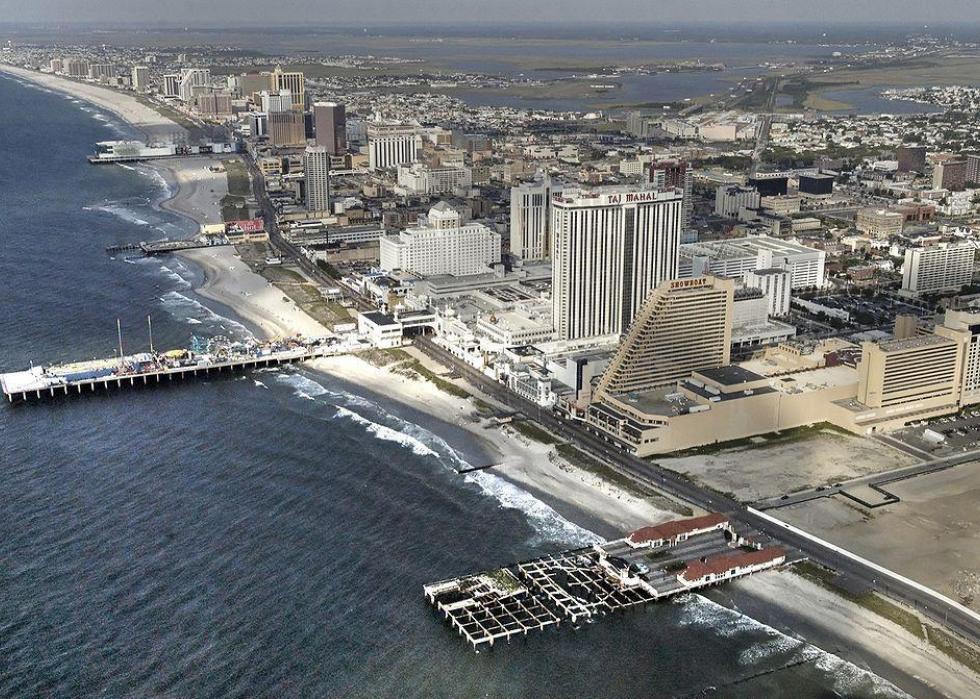 49 / 50
Bob Jagendorf // Wikicommons
#2. Atlantic City, NJ
- Median days on market: 61
- Total homes sold: 383
- Median sale price: $305,000
50 / 50
KanoaWithington // Wikimedia Commons