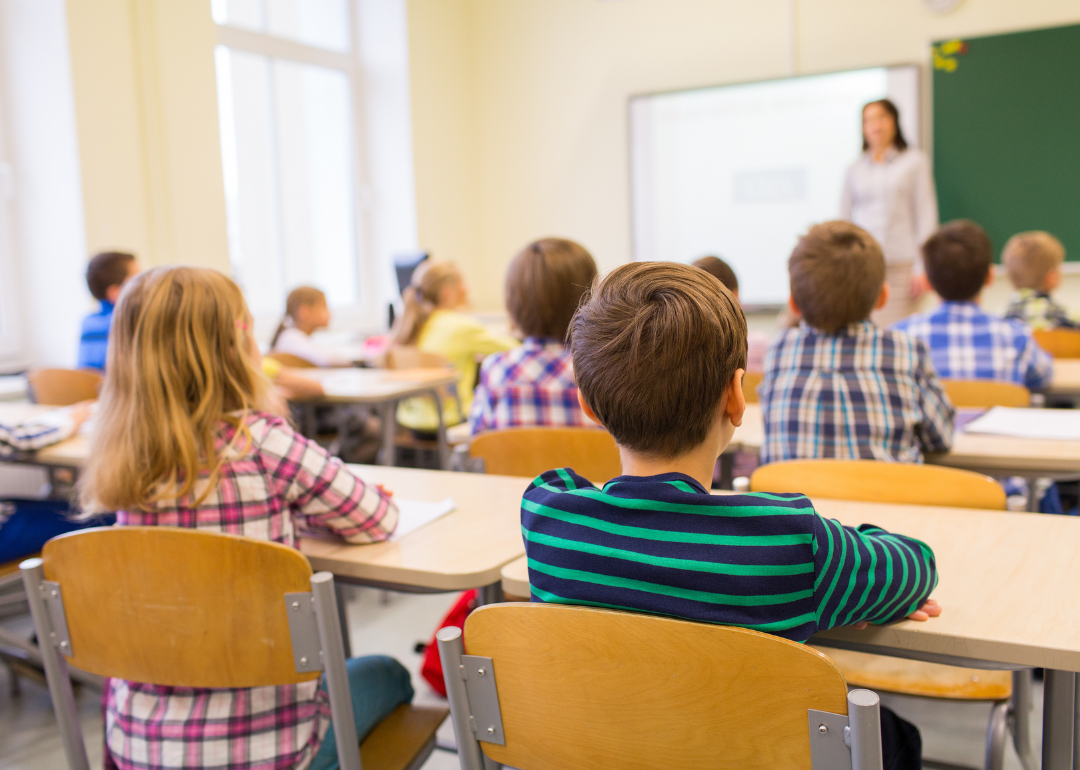 Stacker Studio
Learning loss is on the rise—here's what schools are doing to help
Ground Picture // Shutterstock
Learning loss is on the rise—here's what schools are doing to help
The COVID-19 pandemic caused a global disruption to just about everything, including education. Millions of children missed out on classroom learning, and for many students and teachers virtual learning just wasn't as effective. This was largely due to a lack of remote training for educators, some students lacking the appropriate software and access to the internet to engage remotely, and a general difficulty for working parents to be at home to help their children navigate this sudden new learning format.
By the end of the 2020-2021 school year, students in grades K-12 were on average behind in math by five months and in reading by four months, according to a July 2021 McKinsey & Company report. Another study issued in the fall of that year, which analyzed test scores from 5.4 million American students, found that math and reading test scores have dropped for students in grades 3 to 8, as compared to peers who were in the same grade during the fall of 2019.
The psychological impact of such a mass disruption to their education took an enormous toll on students of all ages. In addition to the anxiety of having friends or family members at risk of contracting COVID-19—or suffering through a COVID infection—students from kindergarten to college displayed a general increase in depression, fatigue, and stress.
All of these mental health challenges further impeded their ability to engage in a remote learning environment. A study by researchers from the University of Colorado and the Colorado Department of Education published in March 2022 found that across all grade levels, teachers faced issues with student engagement, attendance, motivation, communication difficulties, internet access difficulties, and general trouble with providing attention and feedback to their students.
Fortunately, as the pandemic has worn on, schools have not been alone in this struggle. Funding through the CARES Act, the American Rescue Plan, and ESSER has distributed $274 billion to educational agencies across the country, and many schools are using those funds to address learning loss.
The 2021-2022 school year has seen most students return to relative academic normalcy, resuming their normal pace of learning; however, the effects of COVID-related separation and learning loss have been difficult to shake. A 2021 study from Pew found that the psychological effects of in-class learning absence have lingered, and a coalition led by the American Academy of Pediatrics declared a national emergency in student mental health that same year.
Nonetheless, schools are becoming more well equipped to face the continued struggle against learning loss. HeyTutor outlined nine ways schools are tackling learning loss, drawing on news reports as well as studies of how COVID-19 impacted students' education.
This story originally appeared on HeyTutor and was produced and distributed in partnership with Stacker Studio.