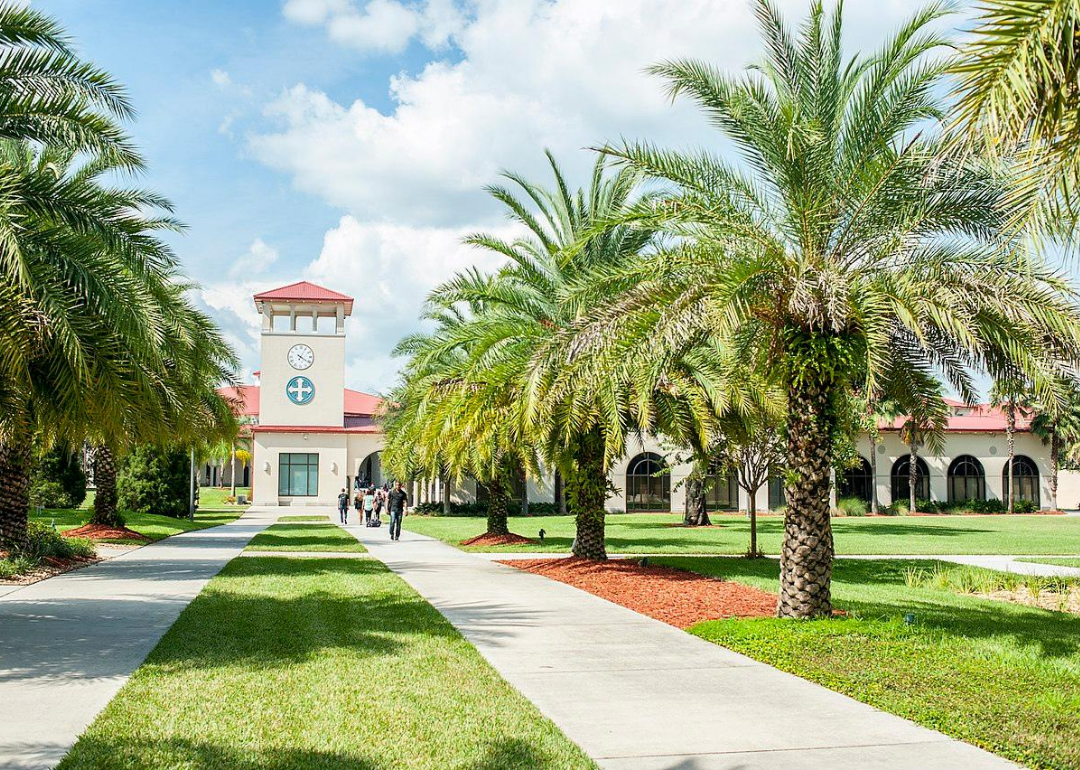 Colleges with the warmest weather
weaOdiedude // Wikimedia Commons
Colleges with the warmest weather
Everyone knows Harvard and MIT are elite schools, but those with enough talent to get in spend their college years in the Boston metro area, where winters are long, summers are short, snow is deep, and slush puddles are many. The same is true of Syracuse, Cornell, Binghamton, and plenty more.
On the other side of the collegiate coin, there are many American colleges and universities where sunny skies and warm days and nights rule.
To find the colleges with the warmest weather, Stacker consulted Niche's list of colleges with the best weather, with data updated as of August 2019. Colleges were ranked by the average high temperature on their campus. Ties are counted upward from #1. The list also provides information about the annual average number of sunny days, the school's acceptance rate, median earnings over six years, and graduation rates. Also, readers will learn a little bit about each school and their corresponding host cities, and what makes them desirable places to live and study besides just the warm weather. The list is dominated by just a few states, with California, Texas, Florida, and Arizona accounting for the vast majority of schools.
Some are private colleges, others are public universities. Some are in the heart of the open desert, others are set in subtropical paradise destinations. Some are tiny religious schools, others are enormous institutions with world-famous Division I athletic programs. Some are exclusive and highly selective while others have more forgiving admissions standards. Some of them are situated in the heart of big cities, others are the dominant institution in tiny college towns.
All, however, have one thing in common: warm weather—and lots of it. Some of the schools on this list get more than 300 days of sunshine per year and have average highs well into the 80s. Some are humid and wet, others dry and hot—but none are cold, at least not often. Keep reading to learn about the colleges and universities where sunny skies are a near-permanent part of campus life.
You may also like: 20 safety preparations for the weather this summer