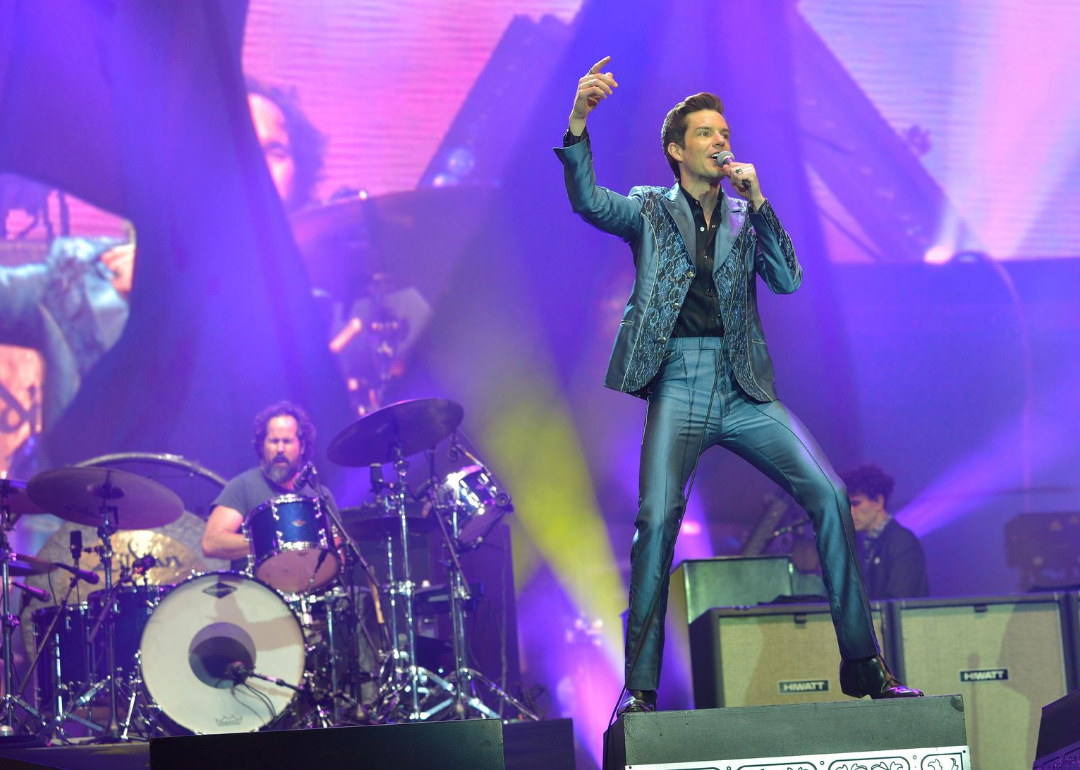 100 albums still to come this year
Jim Dyson // Getty Images
100 albums still to come this year
The ongoing pandemic has affected everyone and everything, and the music industry is no exception. Production delays and tour cancellations are but two among a number of ways that artists are being forced to adapt. But adapt they do—some of them anyway—with a bevy of livestreams, DIY music videos, and upcoming album releases to show for it.
The good news is that 2020 still has a number of pleasant surprises in store. That includes new releases from big-name acts such as Katy Perry, Lana Del Rey, and The Killers, as well as unexpected reunions from bands like Secret Machines and Doves. There are also solo projects from Jonsí (of Sigur Rós) and Matt Berninger (of The National) to look forward to, as well as full-length debuts from Celeste, Nana Adjoa, and others.
Stacker dug into upcoming releases on the Billboard and Metacritic release calendars and compiled a diverse list of 100 albums slated to arrive before the year's end. Titles are organized by release date and, within that, the artist's name.
Despite the proliferation of seasoned talent and fresh voices, listeners seeking pure escapism might come up a little shorthanded. These are troublesome and uncertain times and much of the forthcoming music reflects upon society's current struggles. Yet through the haze of alienation and despair comes the prevailing spirit of hope, empowerment, and fortitude. In turn, a sense of solidarity emerges and thereby unifies the artist with their audience. And so the communal experience lives on.
Of course, those who are seeking pure escapism will still find plenty to relish. That's the beauty of modern music in its wide-reaching and all-encompassing glory. Speaking of wide-reaching, it seems that a number of today's artists are embracing peripheral subgenres and instruments like never before, putting an eclectic mix of styles all in one place. It's but one more thing to look forward to from this year's remaining albums.
Keep reading to check out 100 albums still to come this year.
You may also like: 100 best documentaries of all time