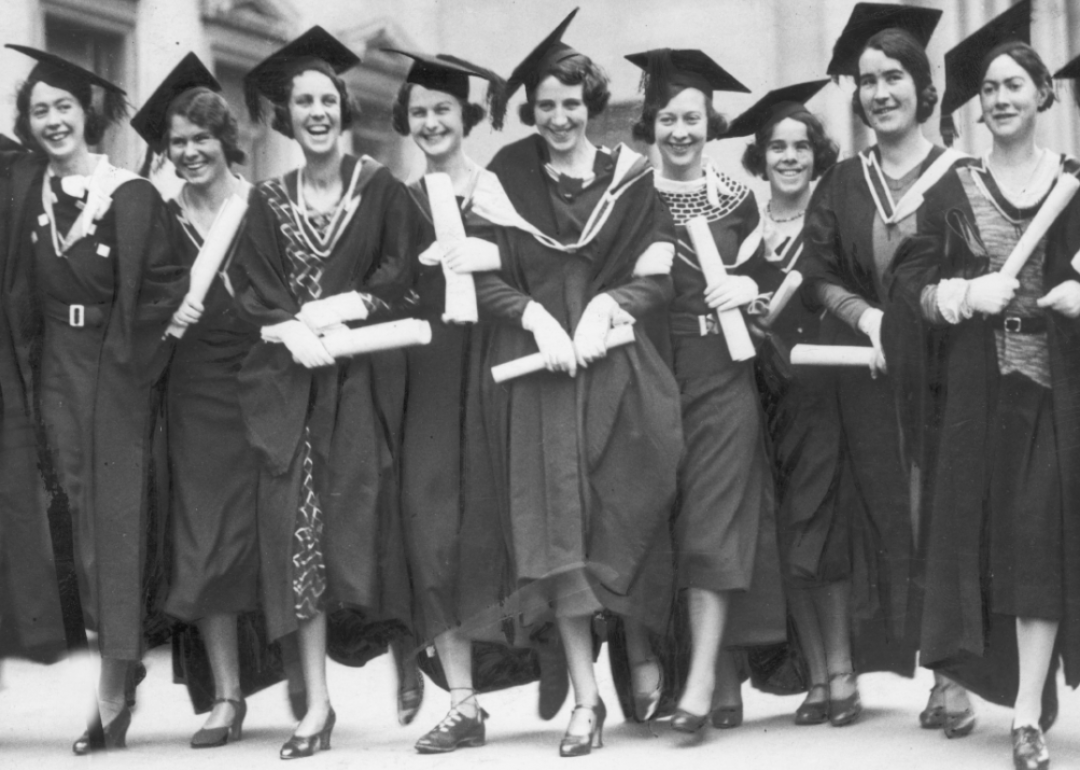 What college was like the year you were born
What college was like the year you were born
The COVID-19 pandemic has made it a strange time to start a semester at college. While the first few weeks of university typically involve settling into your dorm, getting to know your professors, learning the campus layout, and (of course) lots of socializing, everything has changed this year. Some colleges have told students to stay home and attend all their classes online, while others have opted to bring back a portion of students and mandate social distancing protocols and hybrid learning. No matter which school students attend this fall, they're bound to have a radically different experience than in previous years.
The situation has prompted students to take their academic futures into their own hands. Case in point: College "collab houses." Taylor Lorenz of The New York Times reports that groups of college students have decided to form micro-communities where they can live and work together in another location. For some Michigan students, that's meant moving to Brooklyn for big-city living. And for a group from Yale, that's turned into a semester of sun and surf in Barbados—all an attempt to recapture some of the traditional college experience during an unprecedented year.
So how does college in 2020 compare to when you were born? Stacker took a look at what college was like every year over the last century. To provide statistical context about college, Stacker consulted multiple sources. For data from 1946 to 1990, Stacker consulted the National Center for Education Statistics's 120 Years of American Education report, released in 1993. For data from 1991 to 2020, Stacker consulted a separate table from the National Center for Education Statistics, released in 2019. As a result of using two separate reports, there is a discrepancy in data-collection methodology that causes a noticeable decrease in college enrollment between 1990 and 1991. Data from 2019 and 2020 are also projections. Stacker supplemented these statistics with information from higher education organizations, university timelines, news articles, and other authoritative sources to discover major moments in higher education since 1921.
Get ready for some serious nostalgia: Here's what college was like every year from 1921 to 2020.
You may also like: Best boarding schools in America