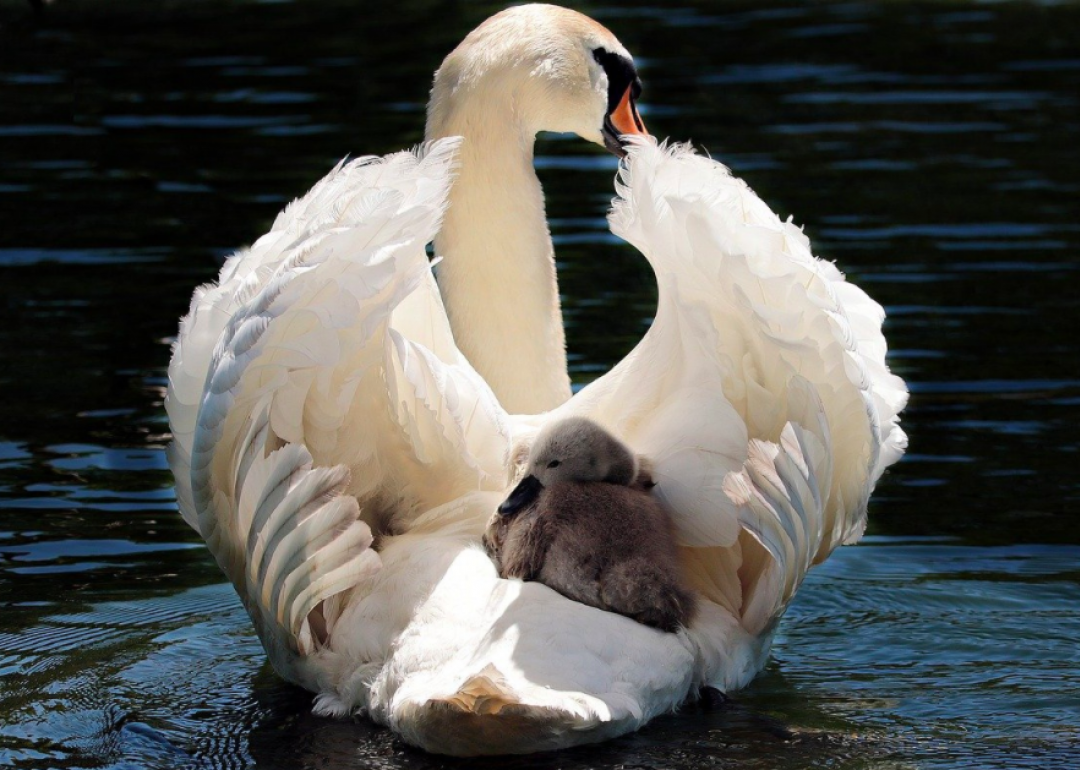 50 images of parenthood in the animal kingdom
50 images of parenthood in the animal kingdom
The offspring of megapodes (chicken-like birds) are unlikely to ever meet their parents. After western fence lizards lay their eggs, they simply cover them up and move on with their life—frankly, experts aren't even sure if these reptiles are aware they've laid an egg. And the Labord's chameleon lays their eggs leading up to winter, but dies before those eggs even hatch. While there are some species in the animal kingdom who don't have much to do with their kids after reproduction, that's not the norm; some species stick around the nest for years. 
For the first couple years of life, orangutans rely on their mom for just about everything and while they are likely to leave home after about six or seven years, the females may visit their mother until about age 15. Female African elephants usually stick with their herd throughout the entirety of their lives while males tend to spend roughly a third of their life with their herd. And orca females stick with their pod from birth to death, with males leaving to mate but ultimately returning. 
Stacker put together a collection of photos capturing parenting moments in the animal kingdom. Scroll through to see a humpback whale swim alongside its calf in the Pacific Ocean, a deer keep a watchful eye while she feeds her baby in Nepal, and a sloth hang around with her cub in the Costa Rican jungle. 
You may also like: Space discoveries that will blow your mind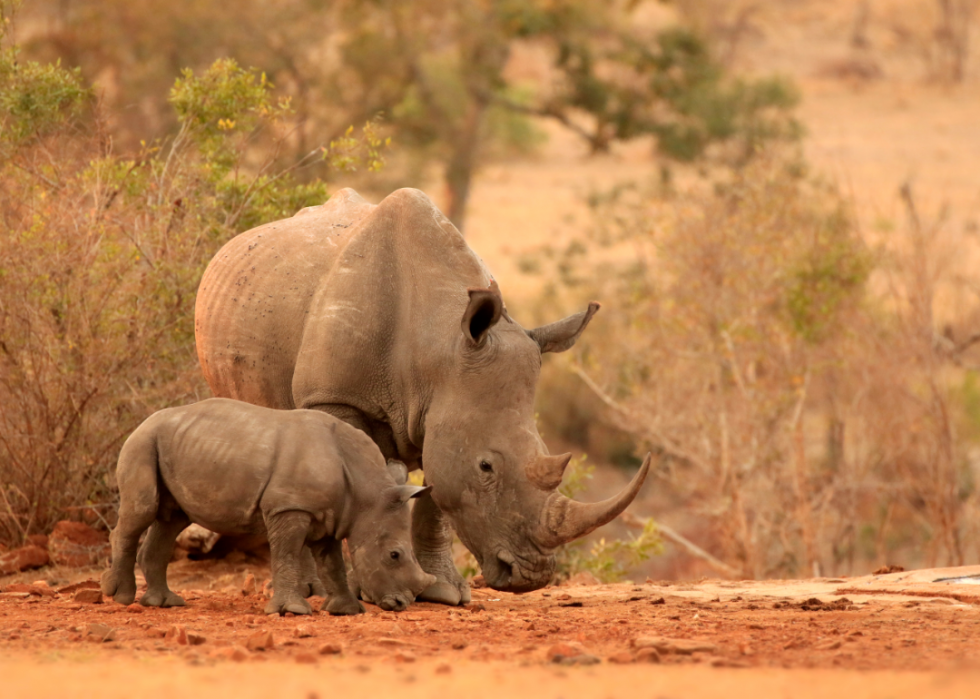 1 / 50
African rhinos
Pictured: An African rhinoceros mother and baby graze the savanna.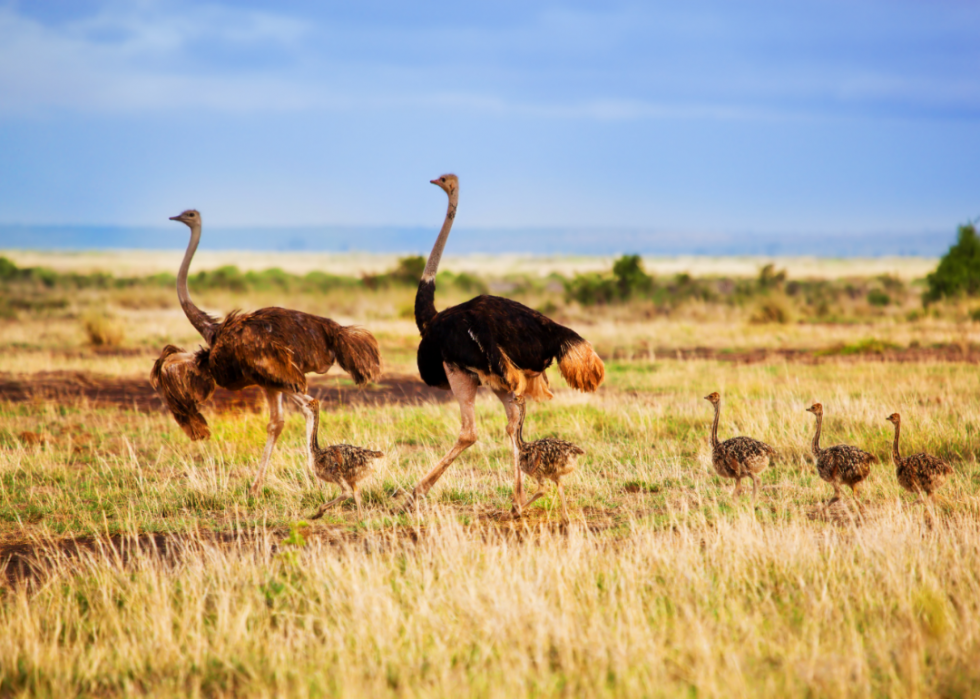 2 / 50
Ostriches
Pictured: An ostrich family crosses the savanna.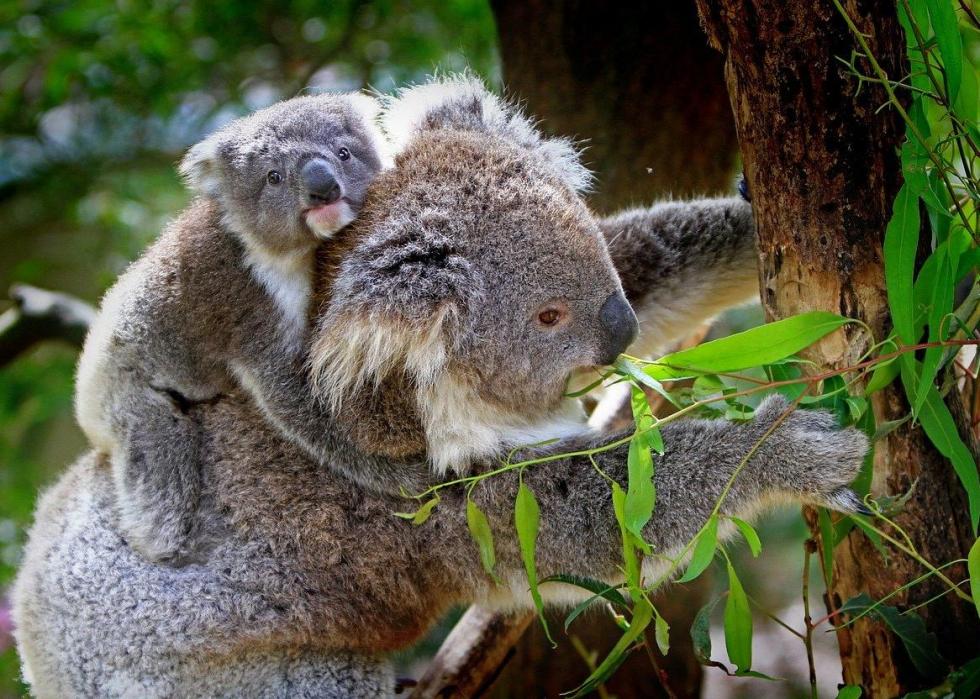 3 / 50
Koalas
Pictured: A koala mom and her joey munch on some leaves.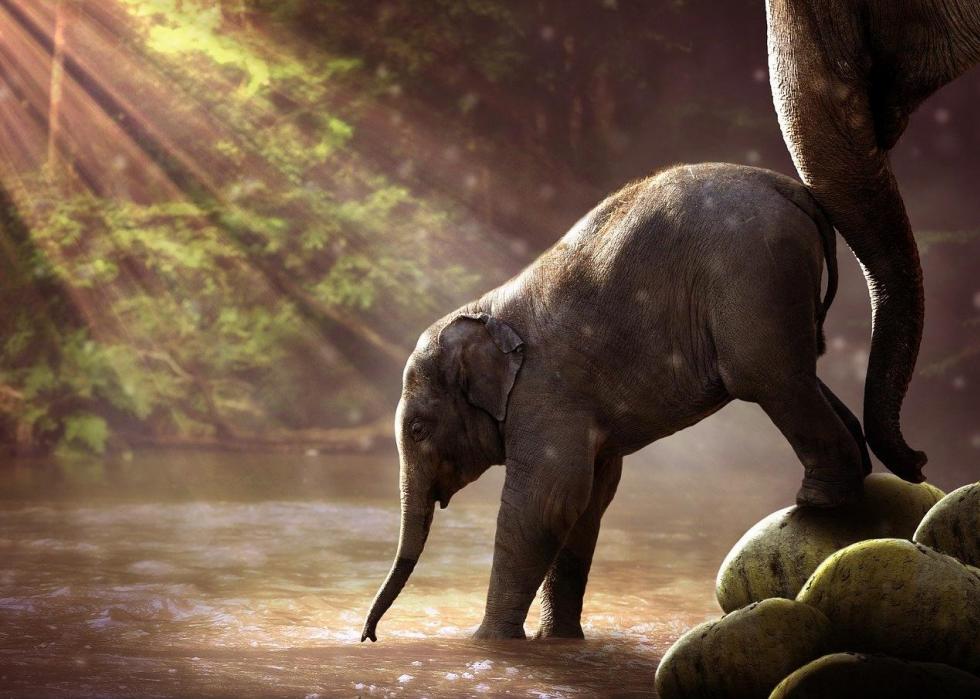 4 / 50
Elephants
Pictured: A mother elephant helps her calf get a drink of water.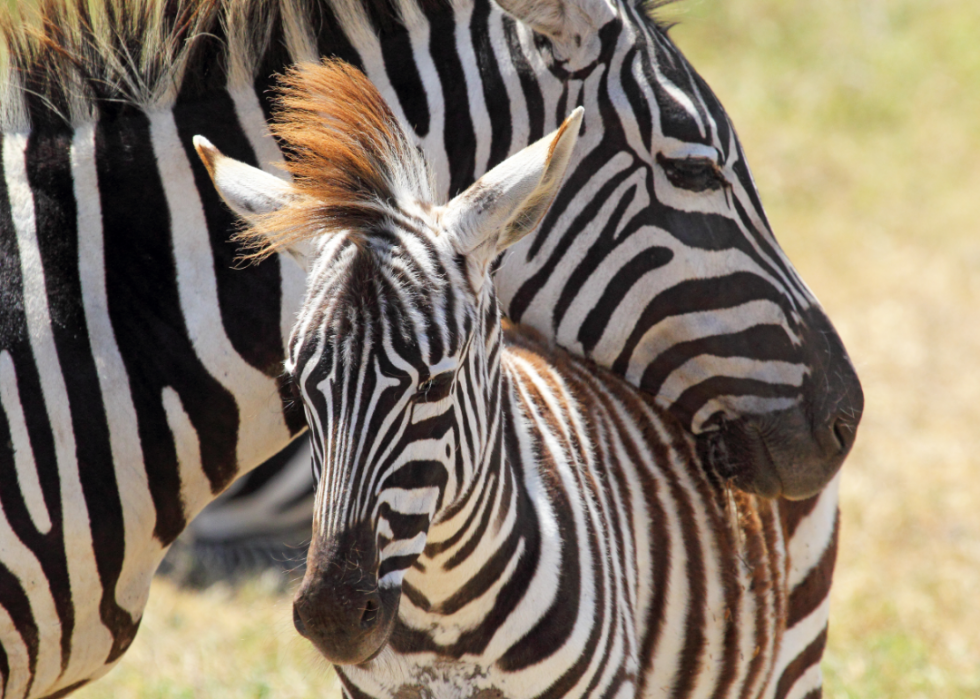 5 / 50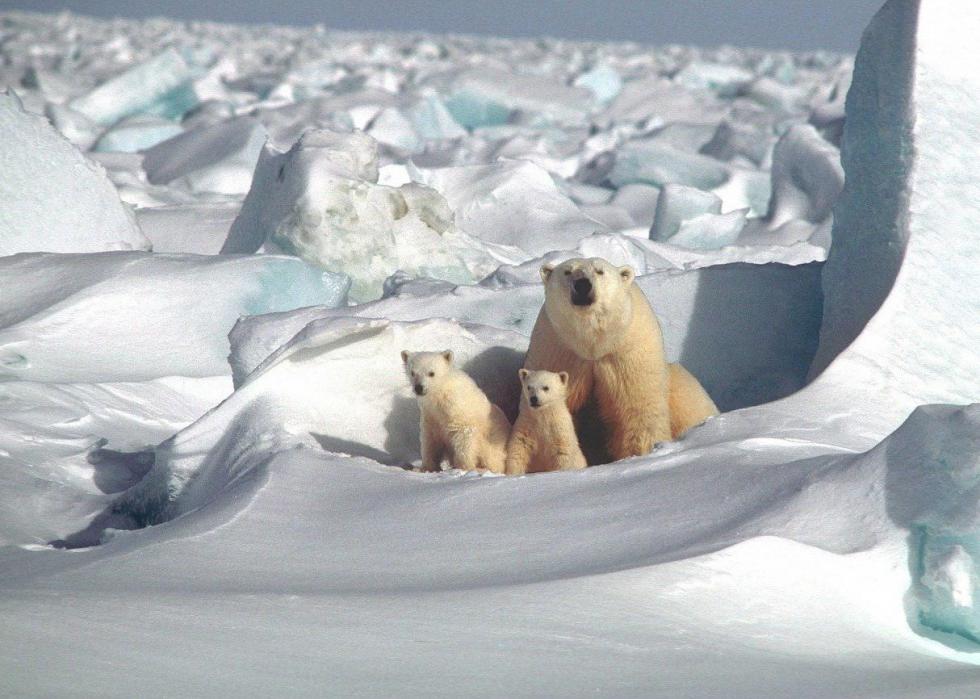 6 / 50
Polar bears
Pictured: A curious polar bear famliy sits on the ice in the Arctic.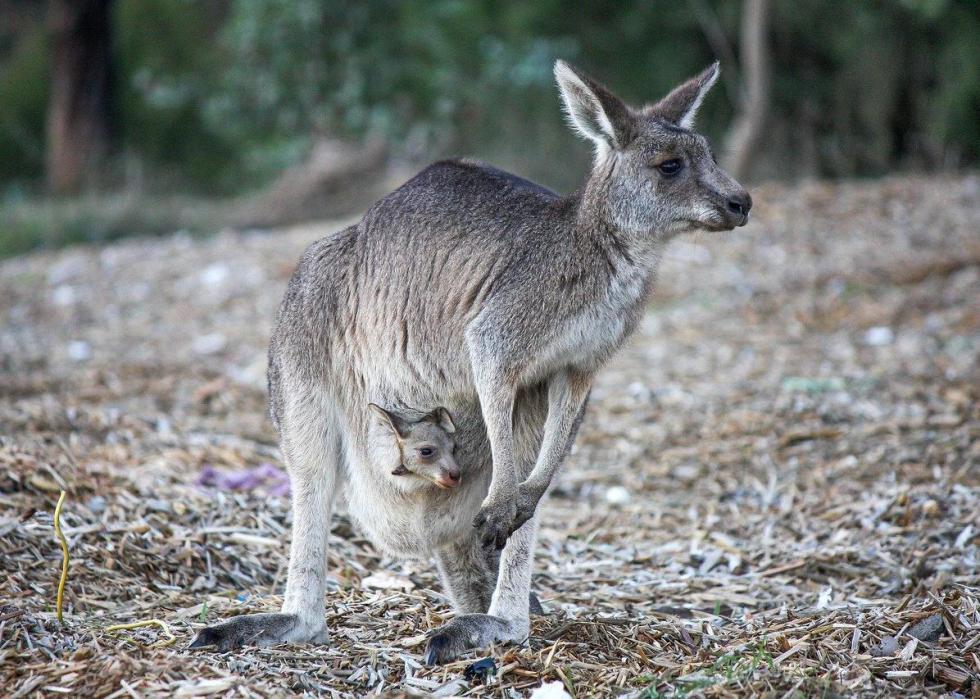 7 / 50
Kangaroos
Pictured: A kangaroo joey hitches a ride in mom's pouch.
8 / 50
Ibex
Pictured: A newborn ibex bonds with his parents.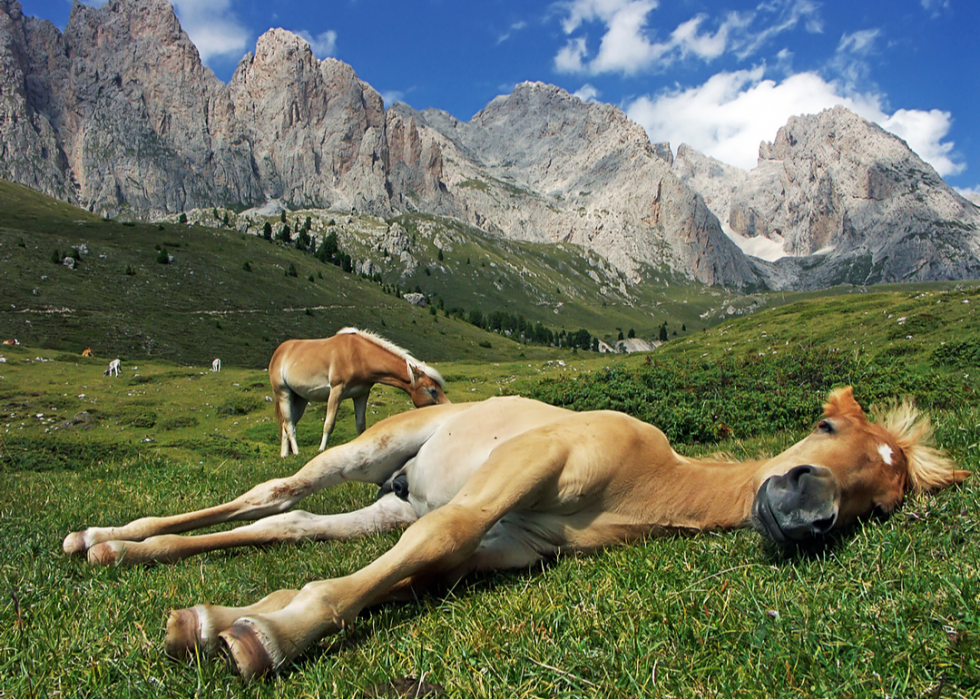 9 / 50
Michael Rucker // Shutterstock
Horses
Pictured: A wild foal naps in the Italian Dolomites with family.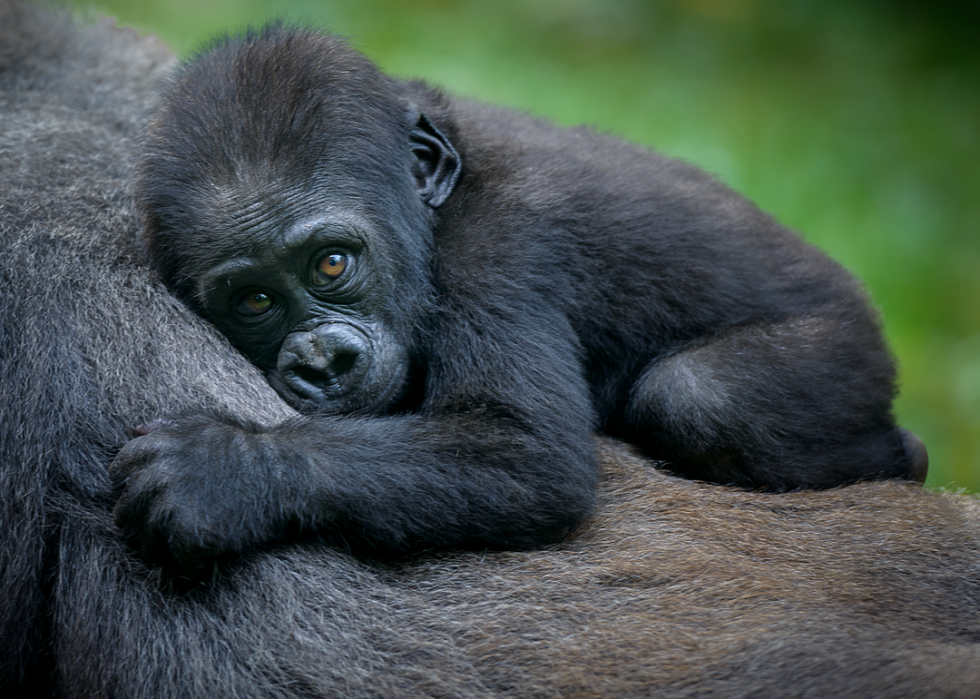 10 / 50
Asof Weizman // Shutterstock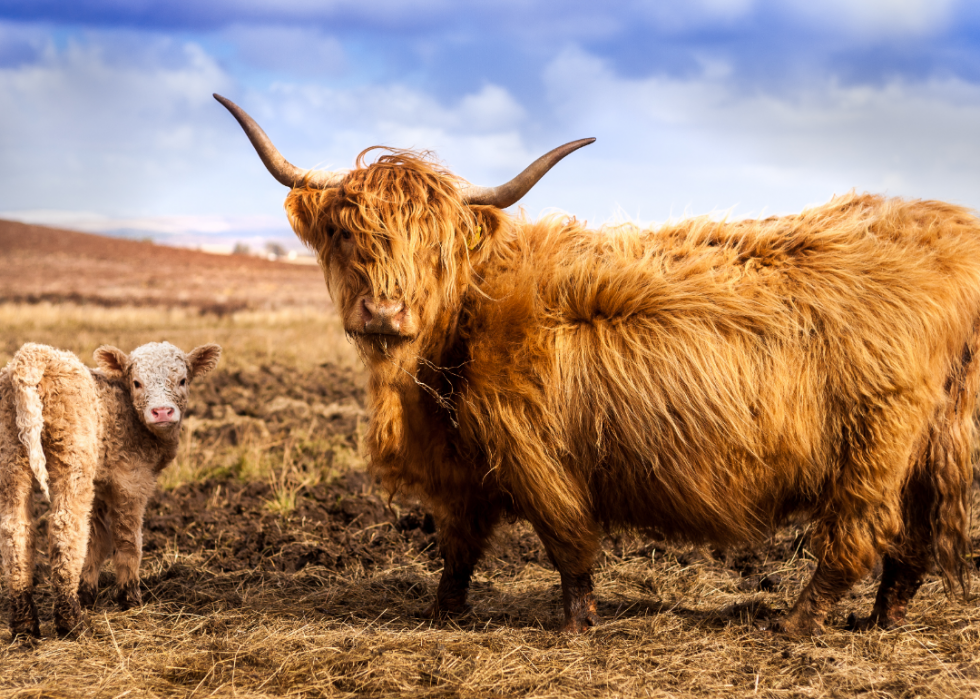 11 / 50
Highland cows
Pictured: A Highland cow and her calf in the U.K.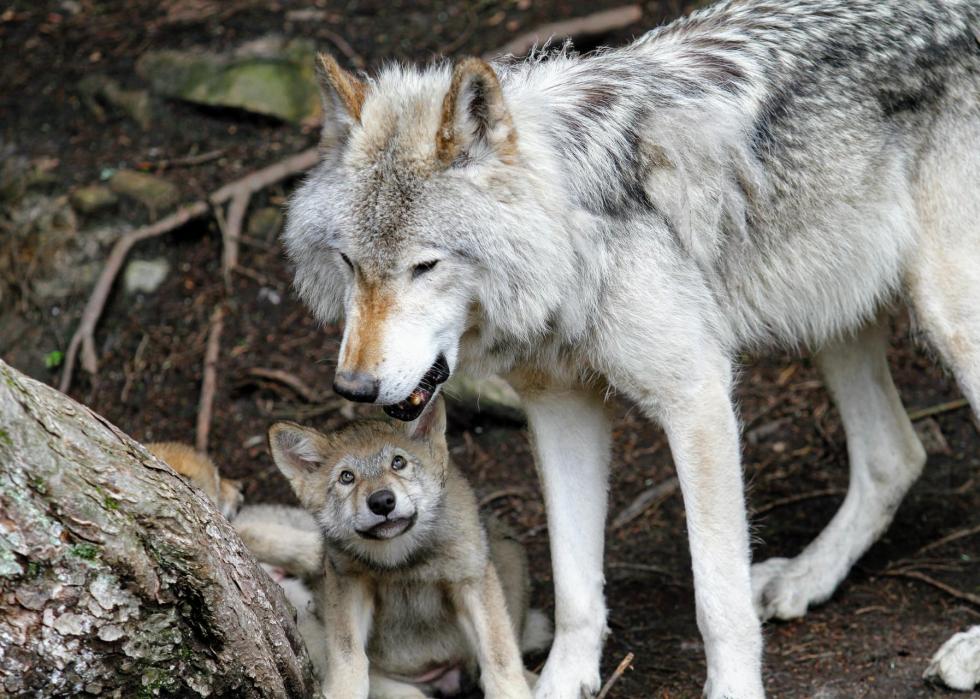 12 / 50
Gray wolves
Pictured: A gray wolf defends his pup.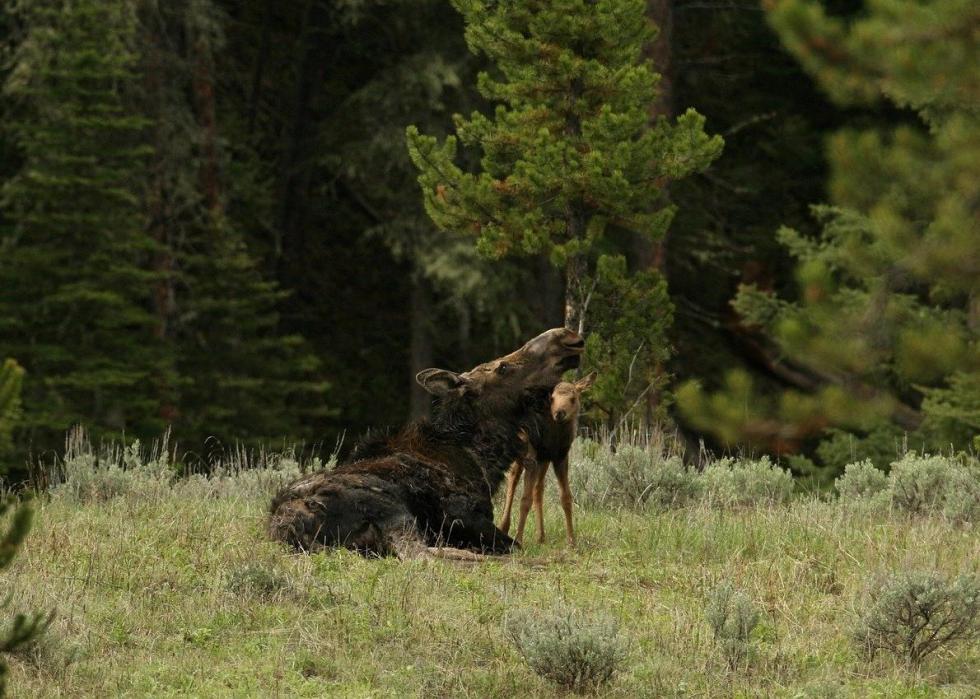 13 / 50
Moose
Pictured: A moose and newborn calf bond.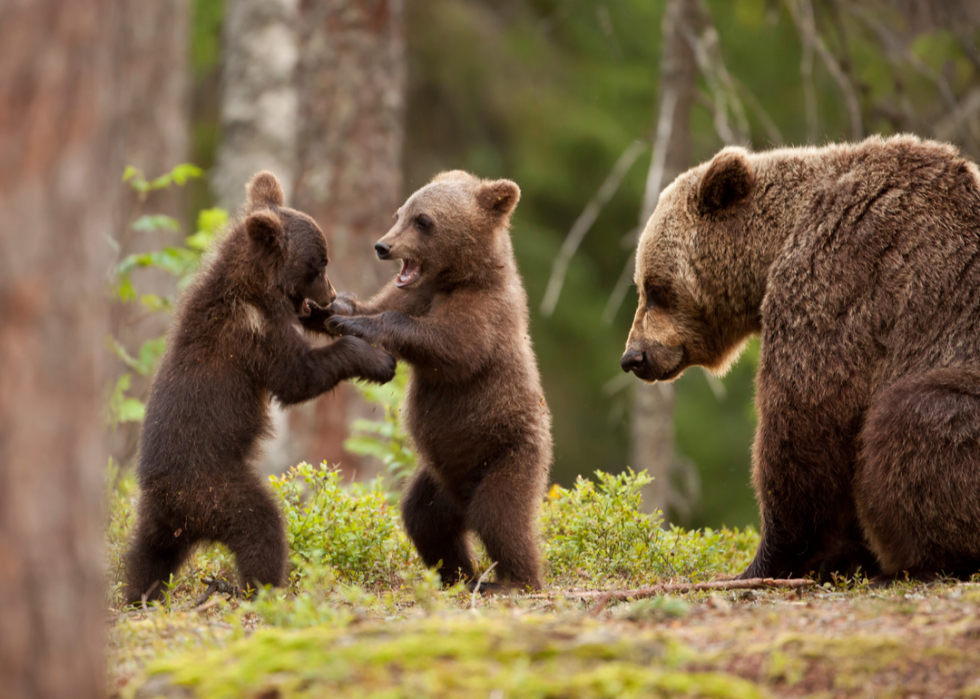 14 / 50
Giedriius // Shutterstock
Brown bears
Pictured: Eurasian brown bear female and her playful cubs at the edge of a boreal forest in Finland.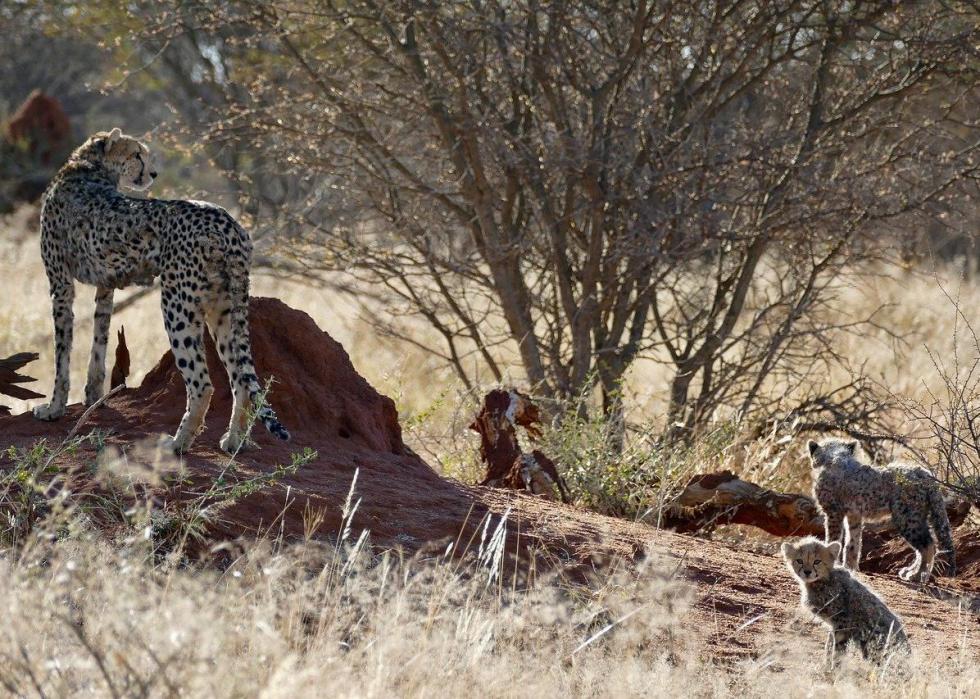 15 / 50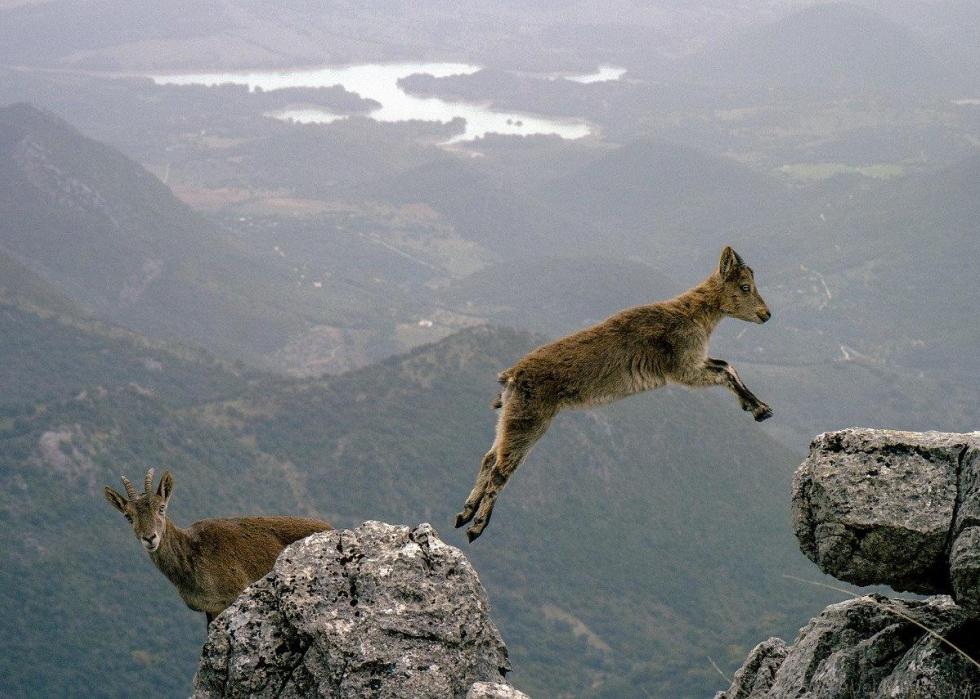 16 / 50
Mountain goats
Pictured: A young mountain goat leaping across rocks.
17 / 50
Imagine Earth Photography // Shutterstock
Humpback whales
Pictured: Humpback whale and calf in the Pacific Ocean.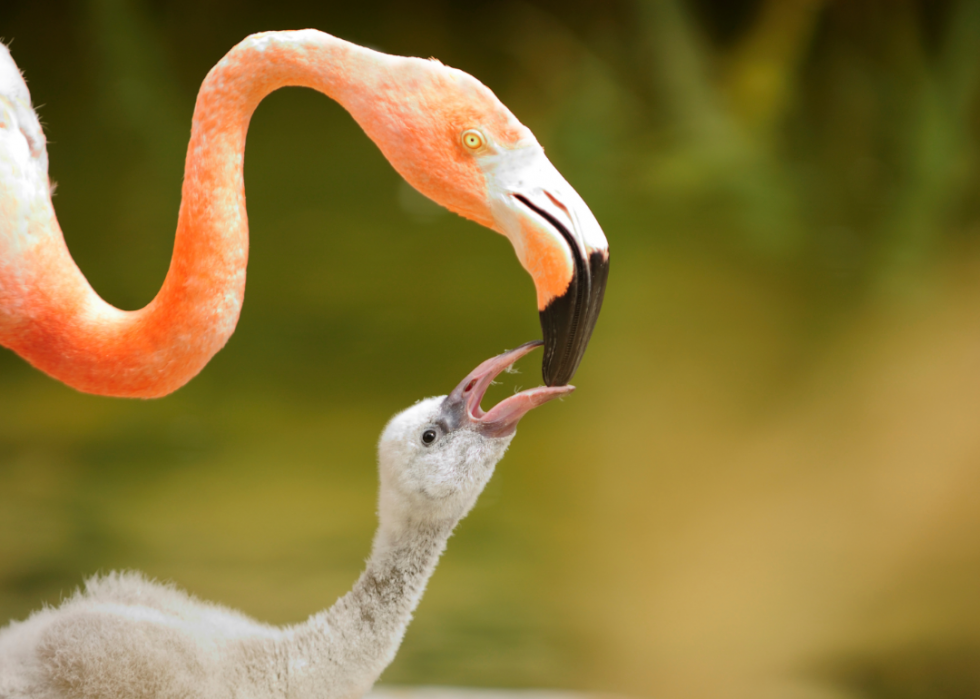 18 / 50
Flamingos
Pictured: Flamingo mom feeding hungry chick.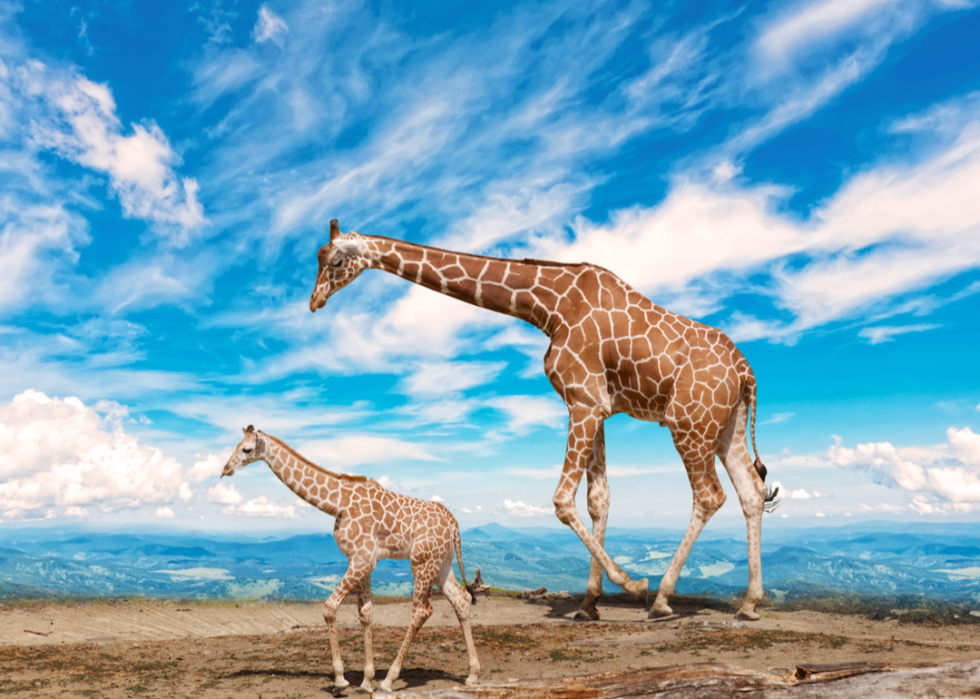 19 / 50
Shchipkova Elena // Shutterstock
Giraffes
Pictured: Giraffe family on a walk.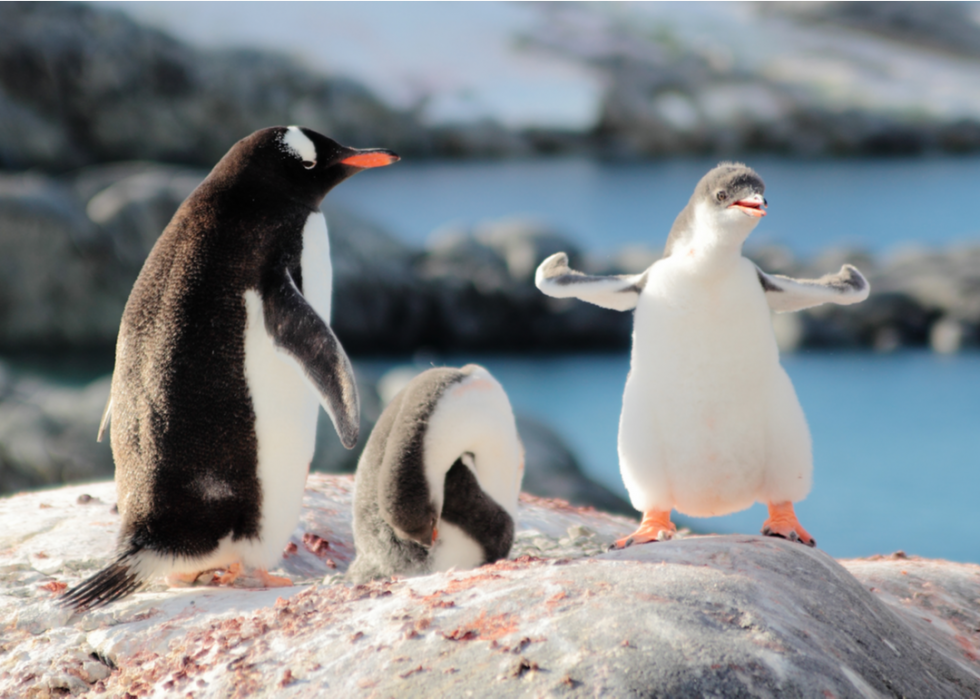 20 / 50
Andrew Mobbs // Shutterstock
21 / 50
serkan mutan // Shutterstock
Woodpeckers
Pictured: Middle spotted woodpecker feeding its baby in a tree.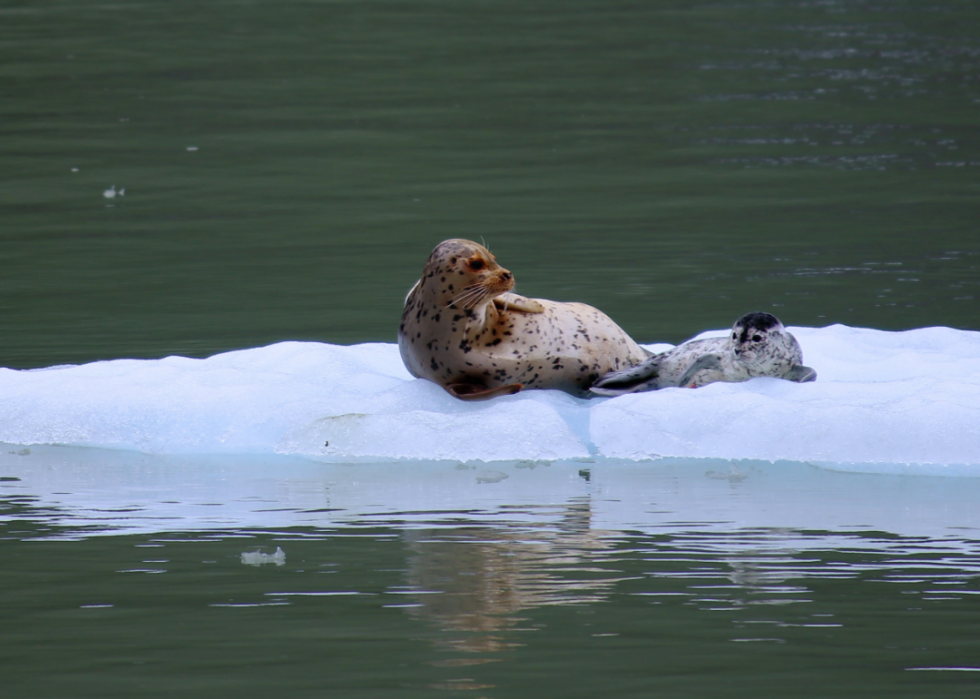 22 / 50
Alaskan seals
Pictured: Alaskan seals play on the ice.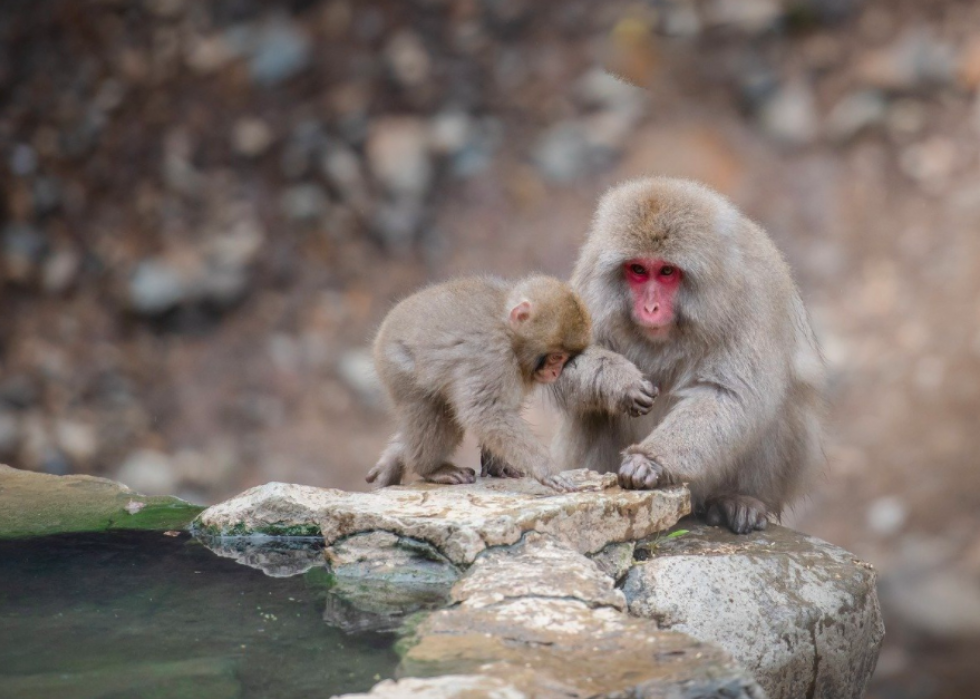 23 / 50
Snow monkeys
Pictured: Snow monkey mother and baby.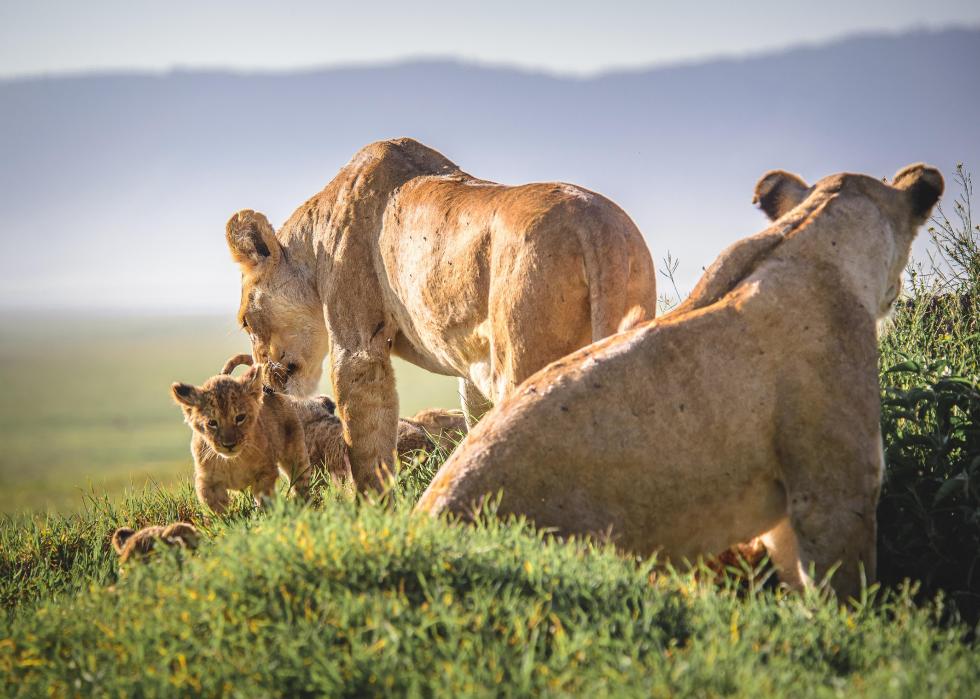 24 / 50
Alex Blair / Barcroft Media // Getty Images
Lions
Pictured: A pride of lions interact with young cubs in Serengeti, Tanzania.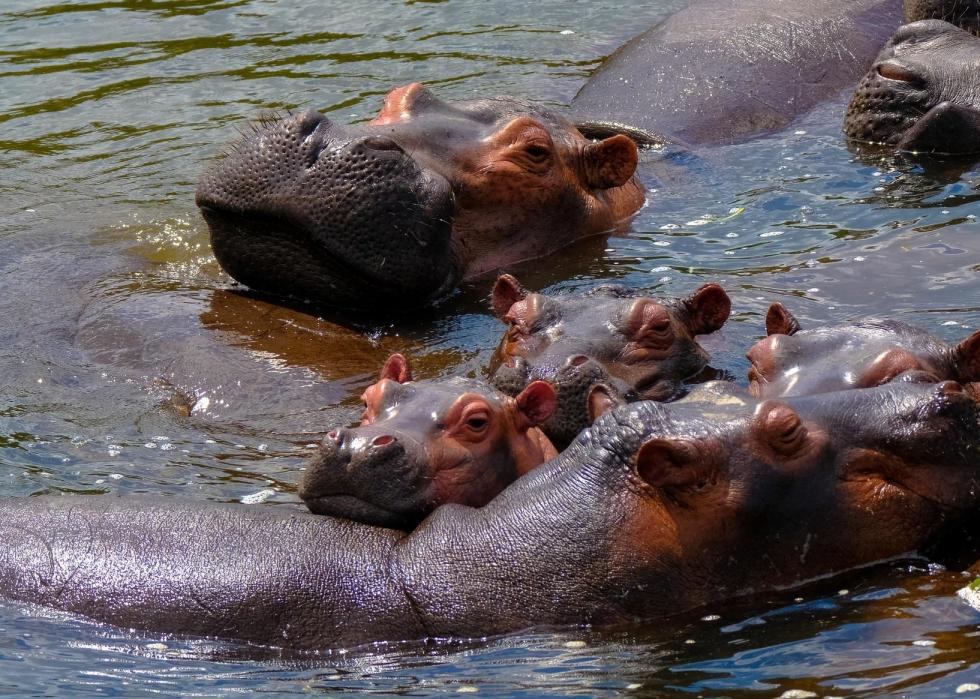 25 / 50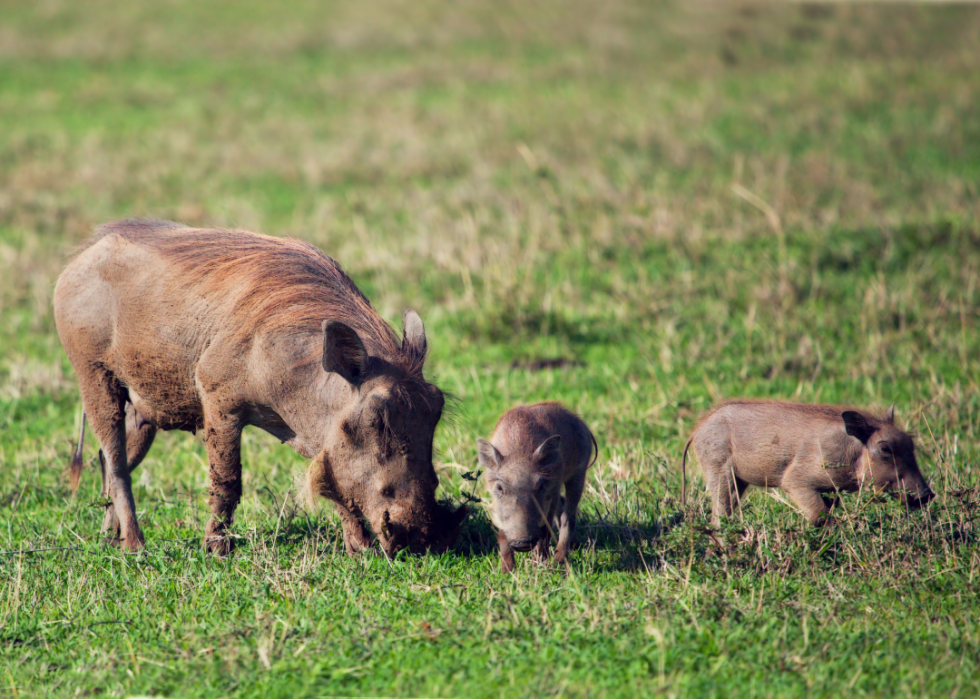 26 / 50
Warthogs
Pictured: Warthog family grazing on the savanna.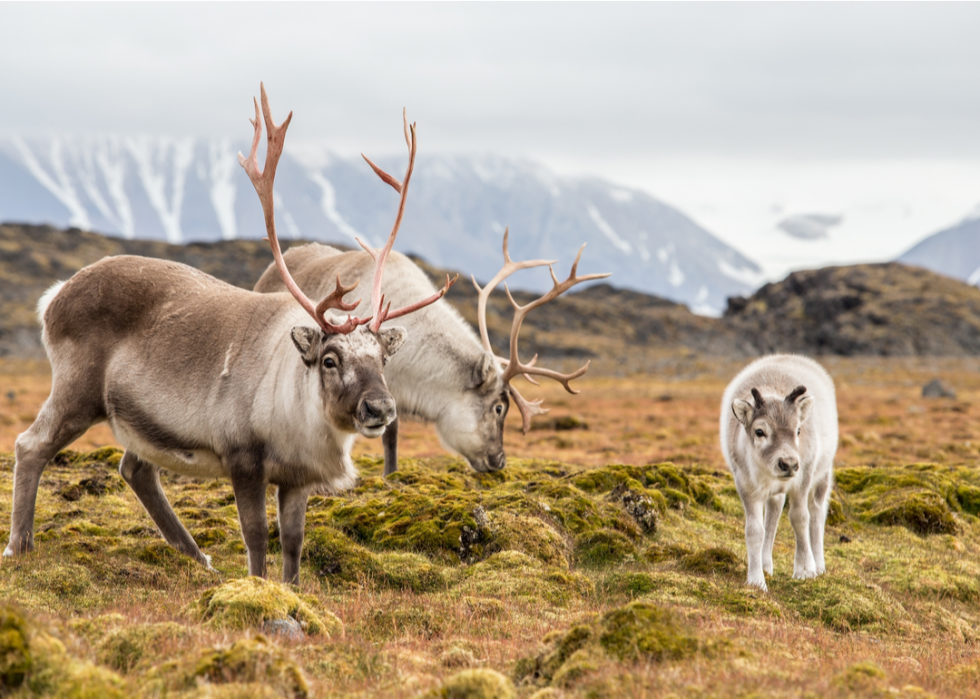 27 / 50
Incredible Arctic // Shutterstock
Reindeers
Pictured: Reindeer family grazing.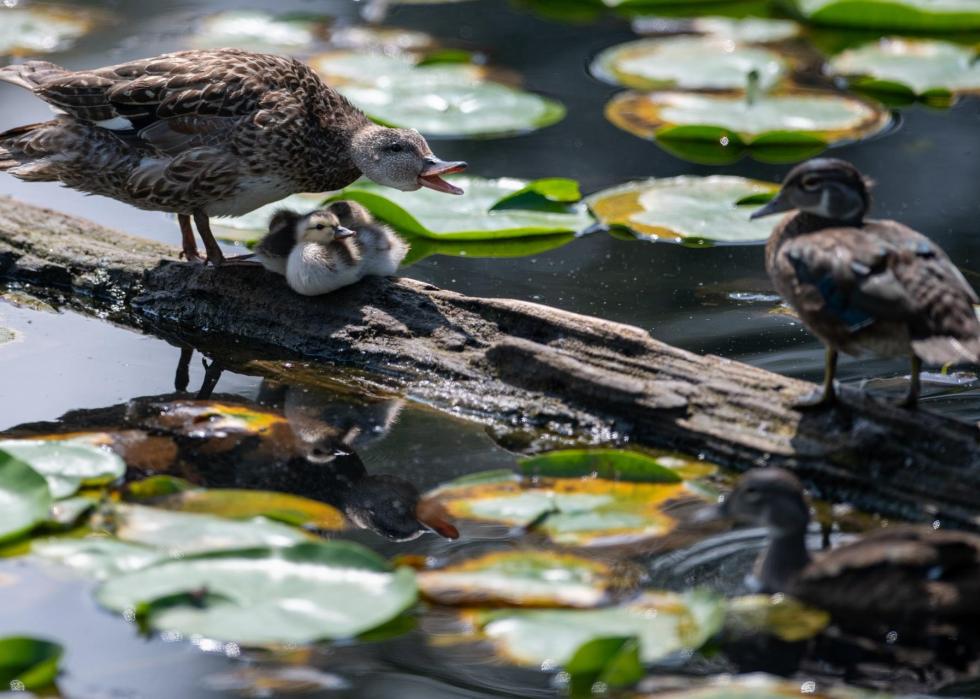 28 / 50
Ducks
Pictured: A mother duck defends her chicks on a Washington pond.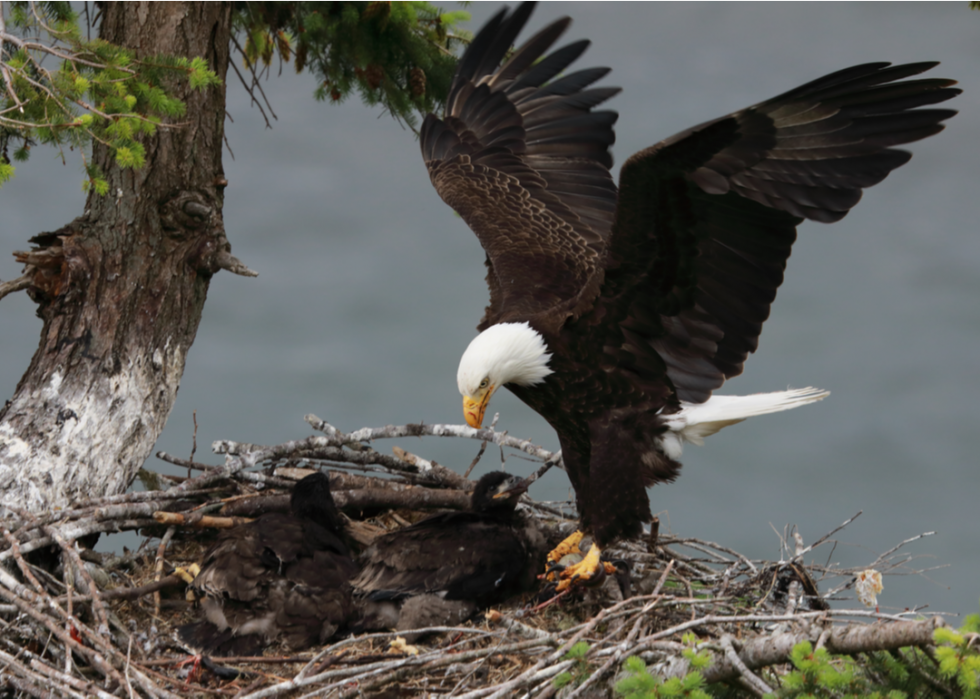 29 / 50
Frank Fitchmueller // Shutterstock
Eagles
Pictured: Adult bald eagle with two chicks in a nest on the side of a cliff on Vancouver Island, Canada.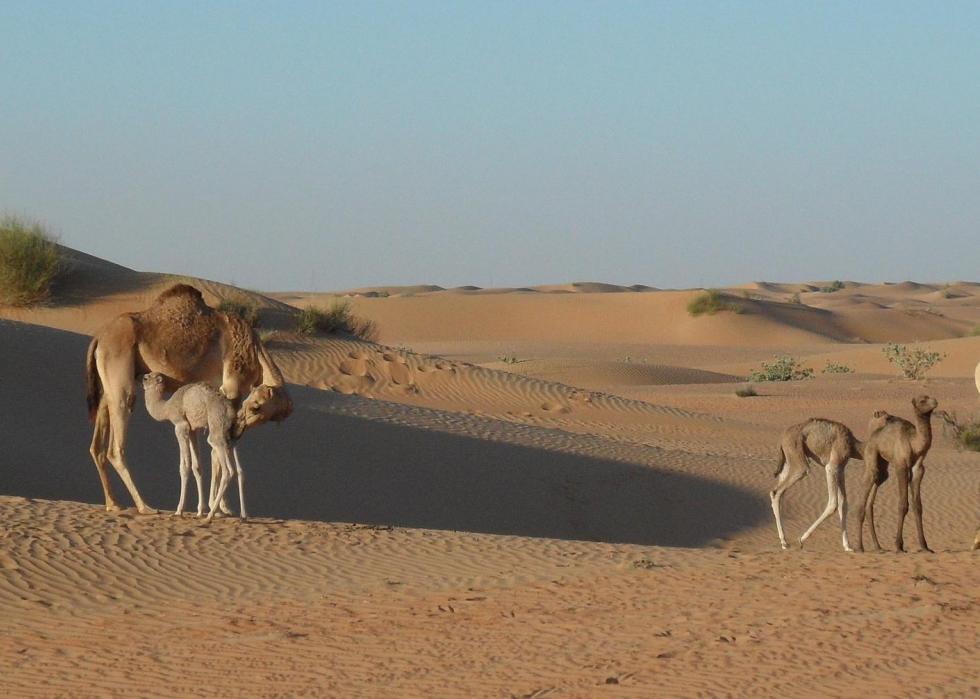 30 / 50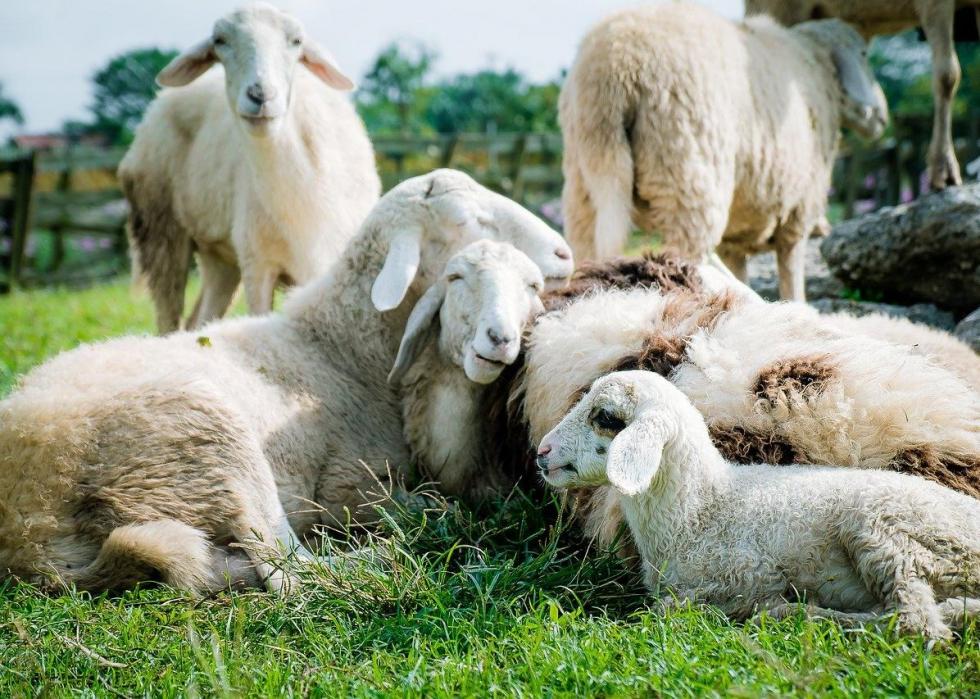 31 / 50
Sheep
Pictured: Sheep family sleeping.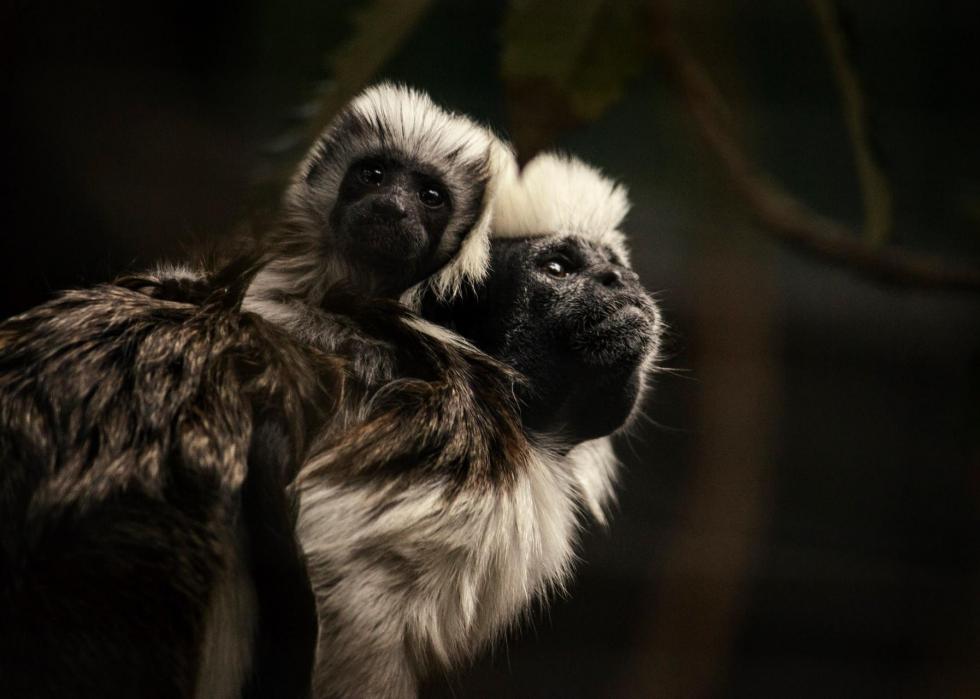 32 / 50
Cotton-top tamarins
Pictured: Cotton-top tamarin mother and infant in Colombia.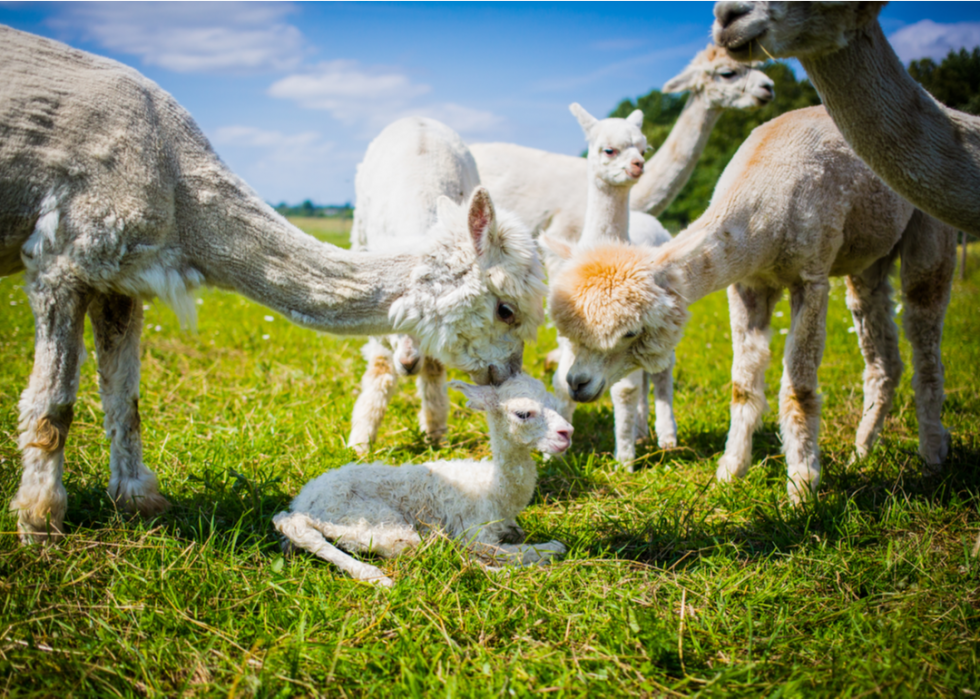 33 / 50
Nadia Compan // Shutterstock
Alpacas
Pictured: Alpacas meeting a newborn.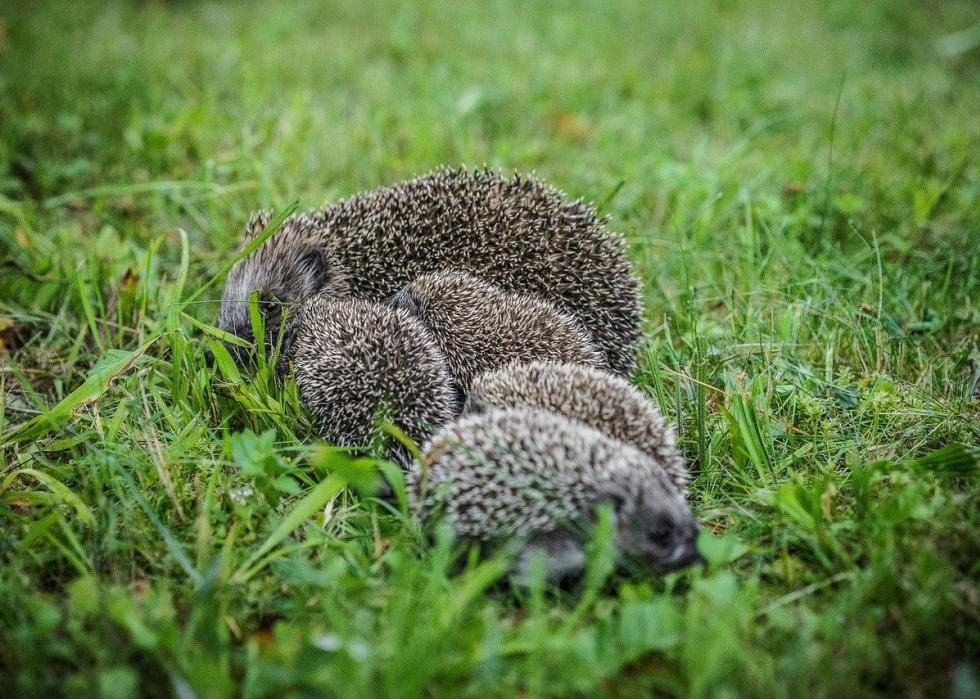 34 / 50
Porcupines
Pictured: Porcupine mom and babies in the grass.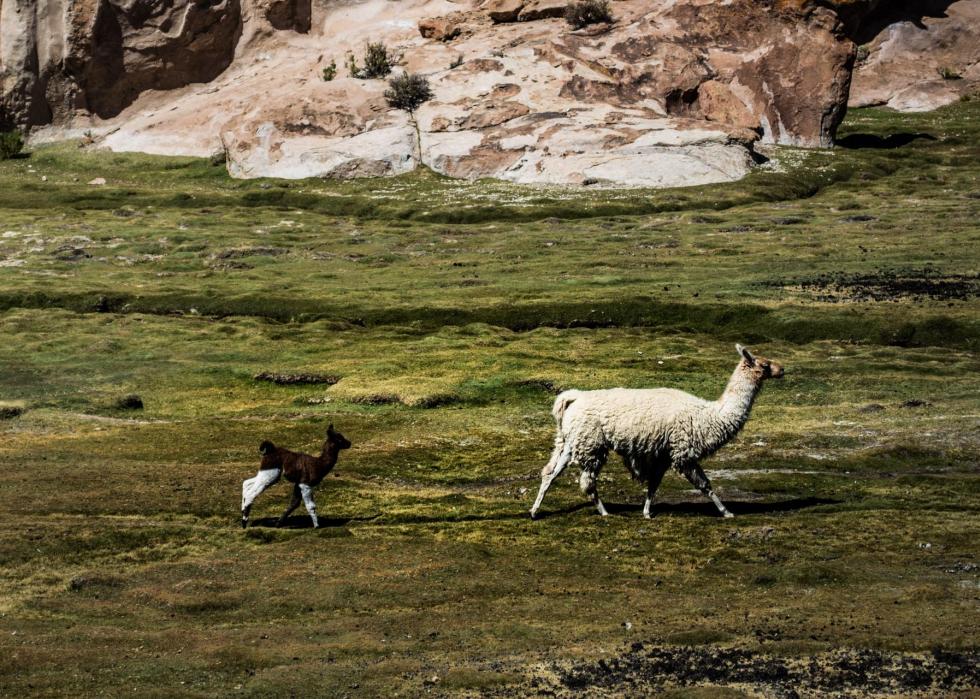 35 / 50
Llamas
Pictured: A cria runs after her mother in Bolivia.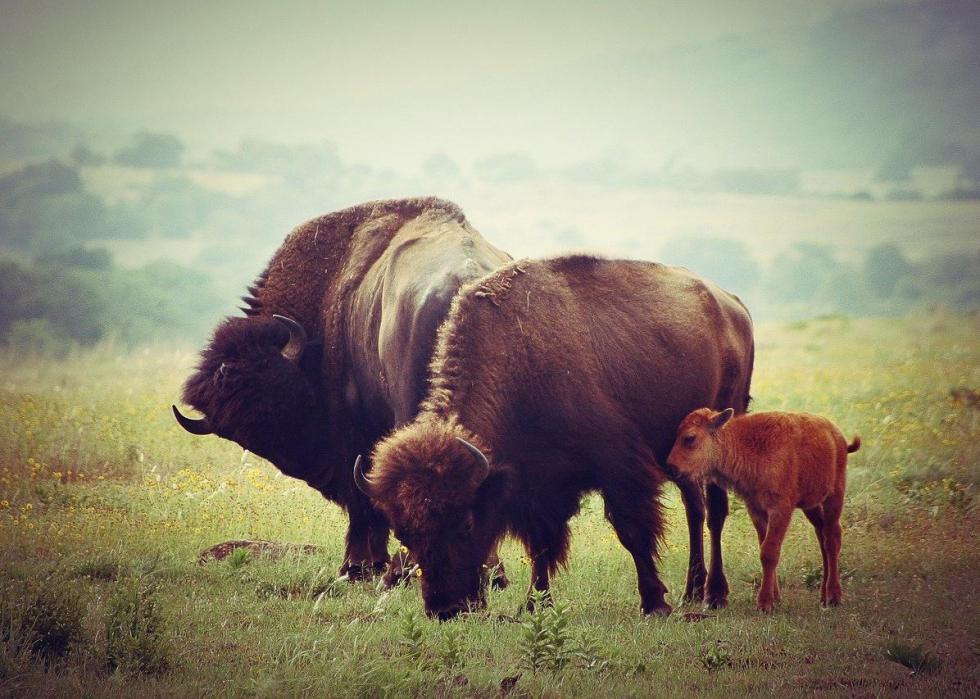 36 / 50
Buffalo
Pictured: Buffalo family grazing.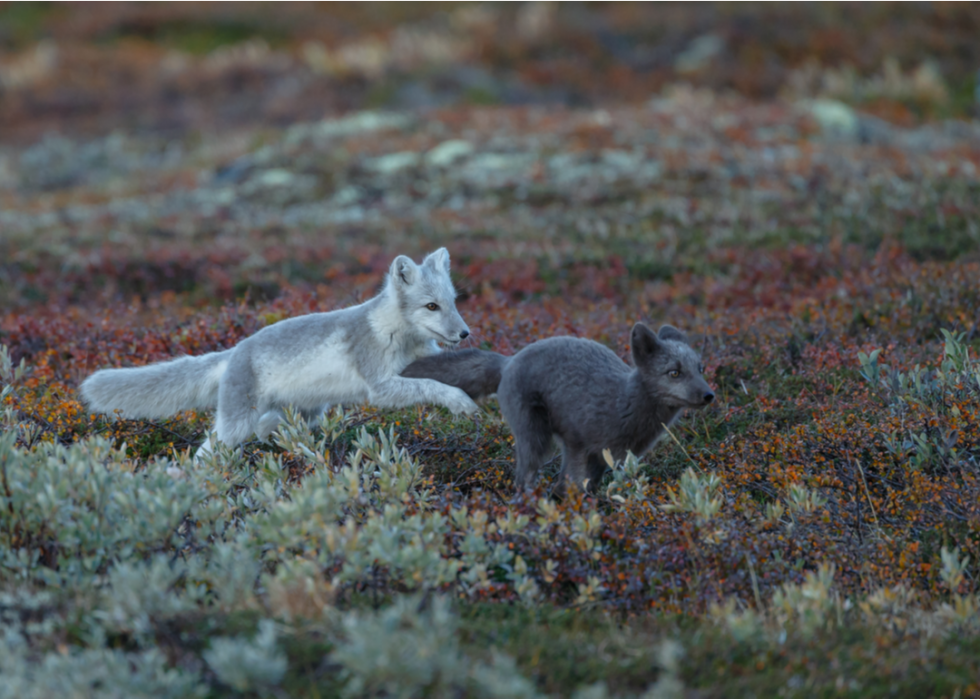 37 / 50
Menno Shaefer // Shutterstock
Arctic foxes
Pictured: Arctic foxes playing in autumn.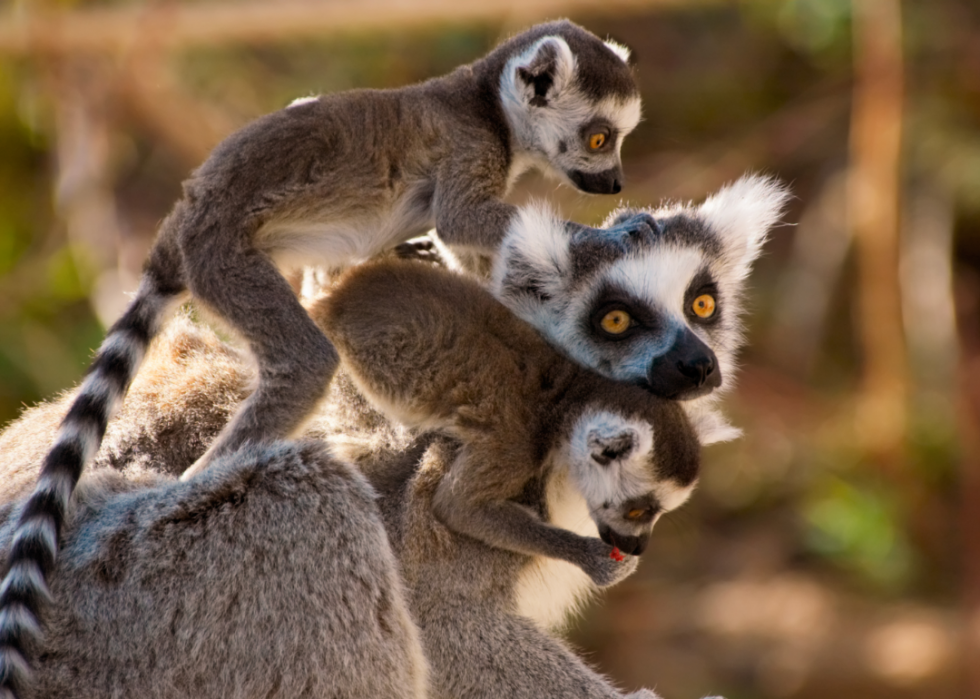 38 / 50
Ring-tailed lemurs
Pictured: Ring-tailed lemur family in Madagascar.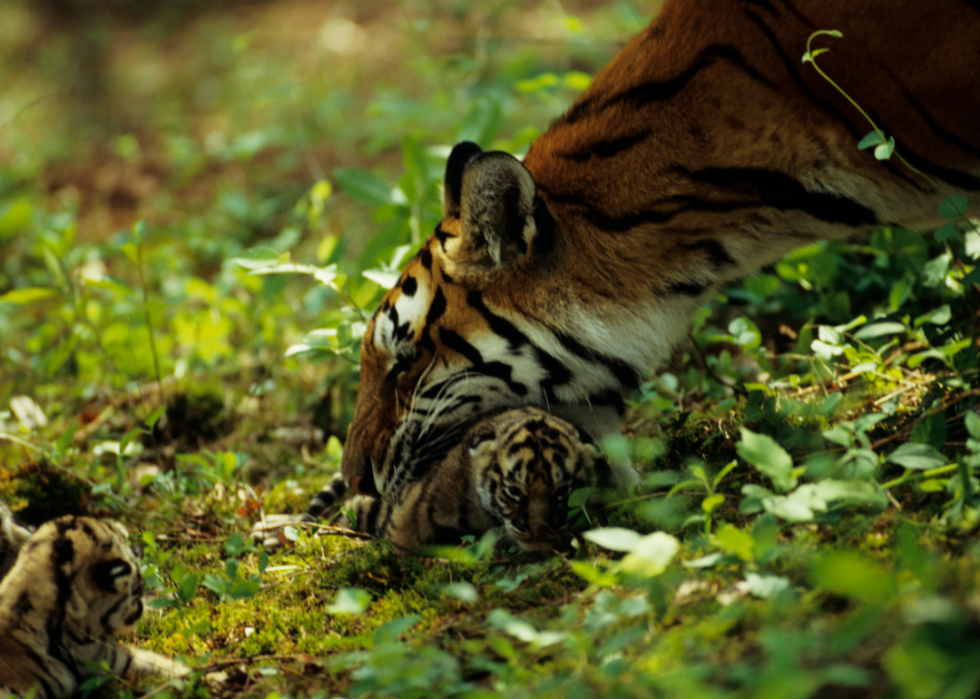 39 / 50
Tigers
Pictured: Tigress moving young cubs in forest.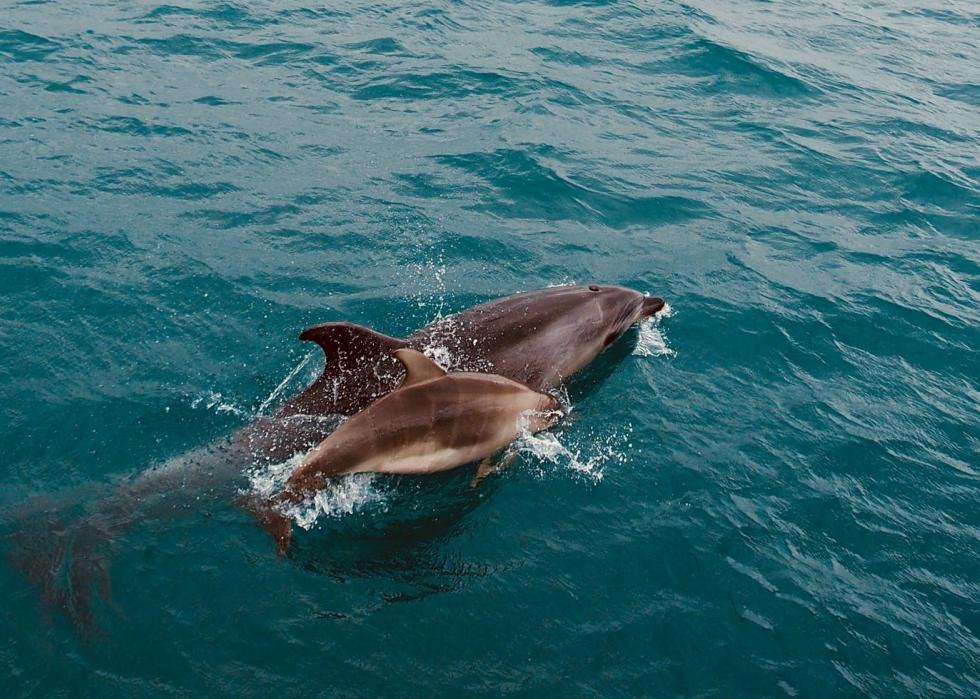 40 / 50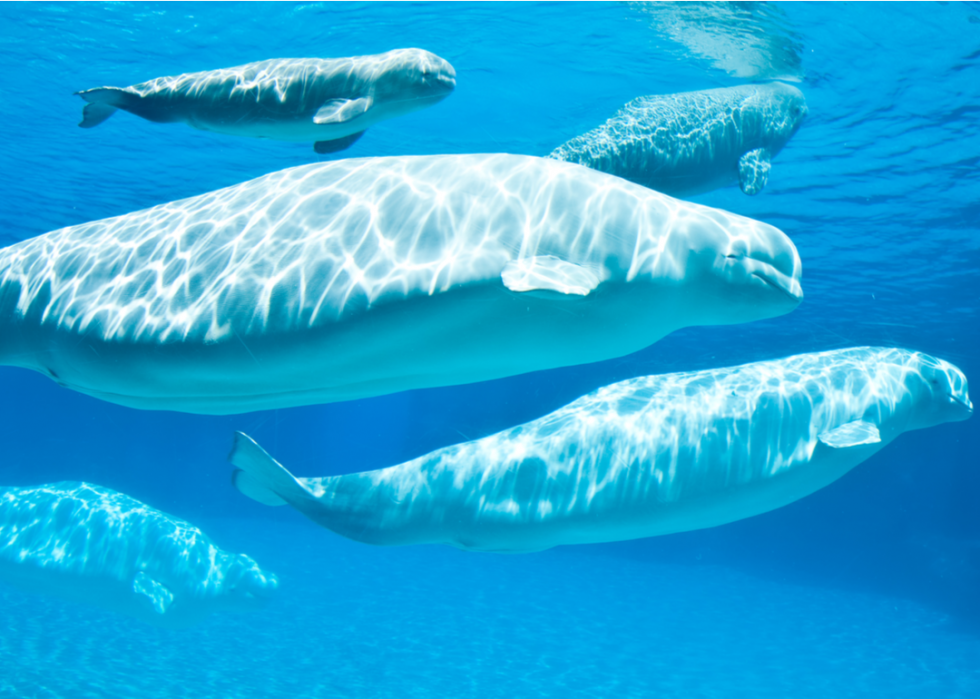 41 / 50
Miles Away Photography // Shutterstock
Beluga whales
Pictured: Beluga whale family.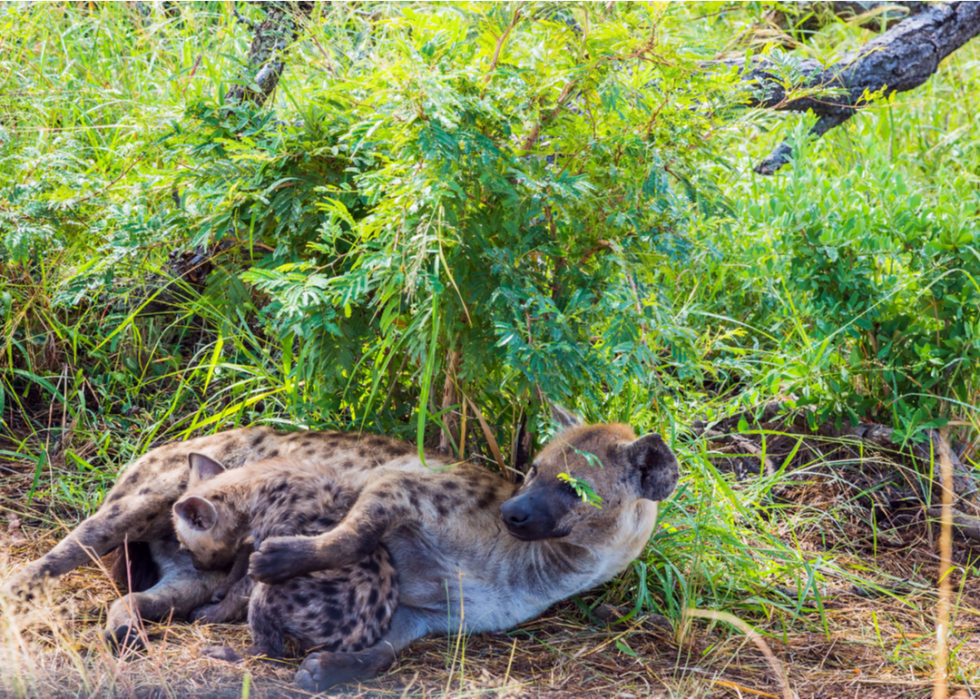 42 / 50
Hyenas
Pictured: Hyena feeds her newborn babies in the African savanna.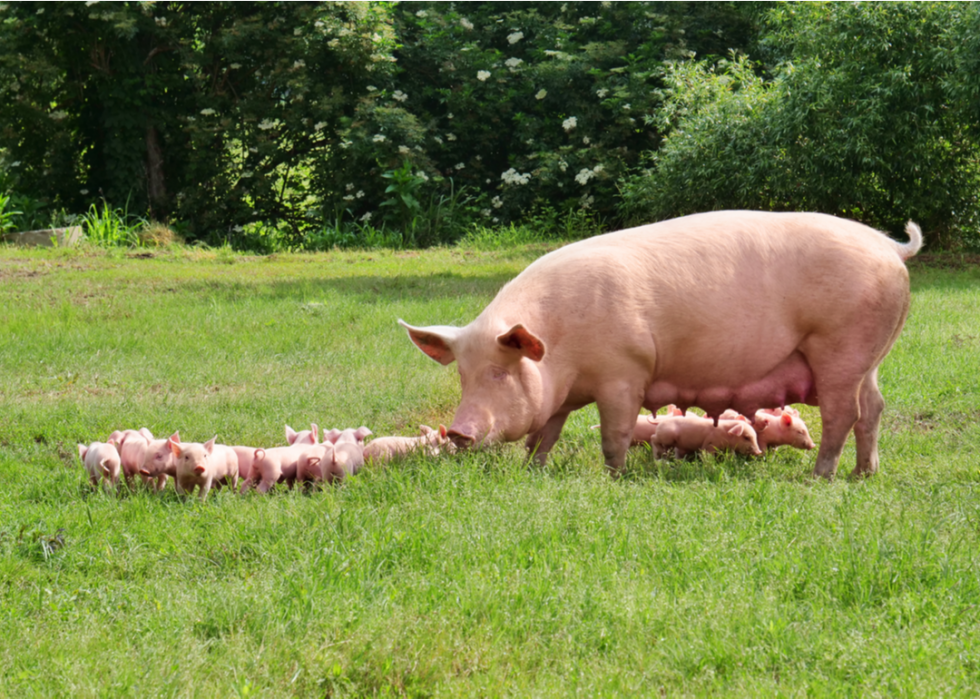 43 / 50
Pigs
Pictured: Mother watches over her piglets.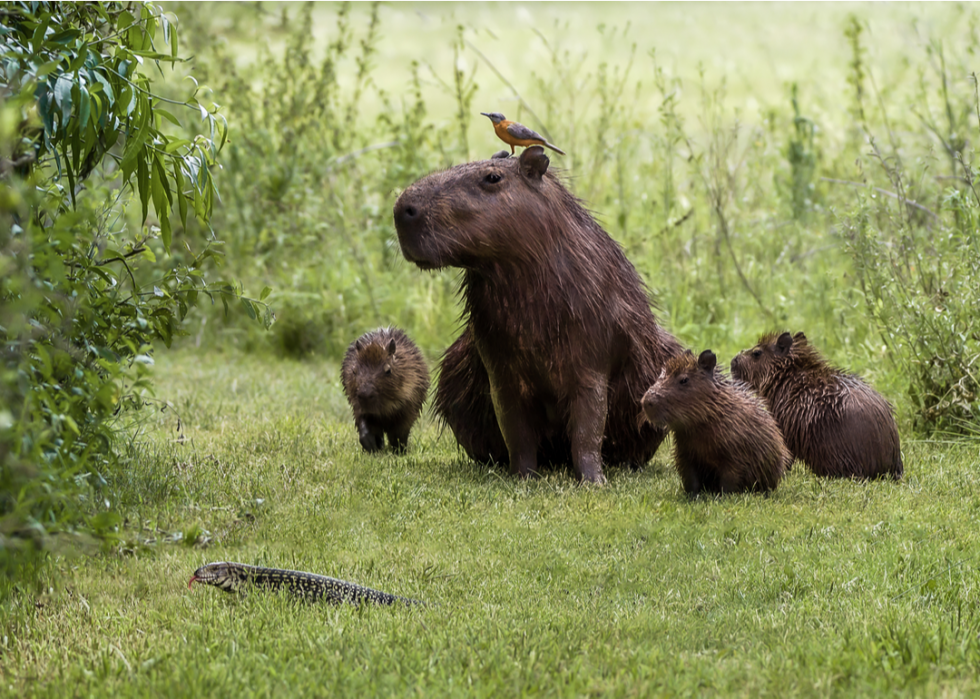 44 / 50
Marcel Strelow // Shutterstock
Capybara
Pictured: Capybara family and a bird staring at a lizard crossing their path.
45 / 50
Owls
Pictured: Nesting great horned owls peer out of their tree home in Pennsylvania.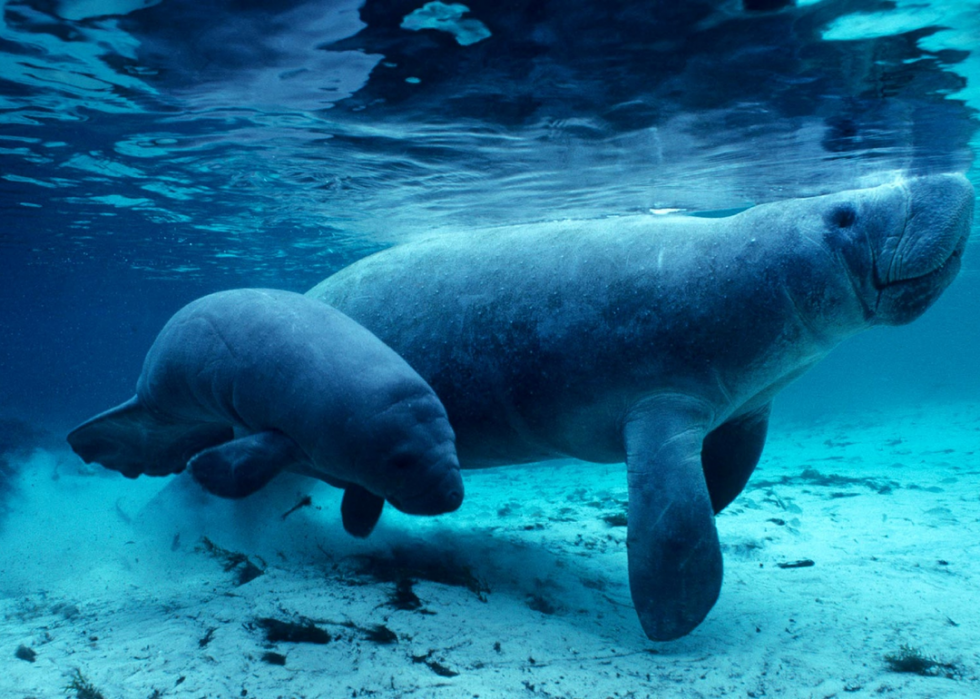 46 / 50
Neel Adsul // Shutterstock
West Indian manatees
Pictured: West Indian manatee and baby in the Crystal River, Florida.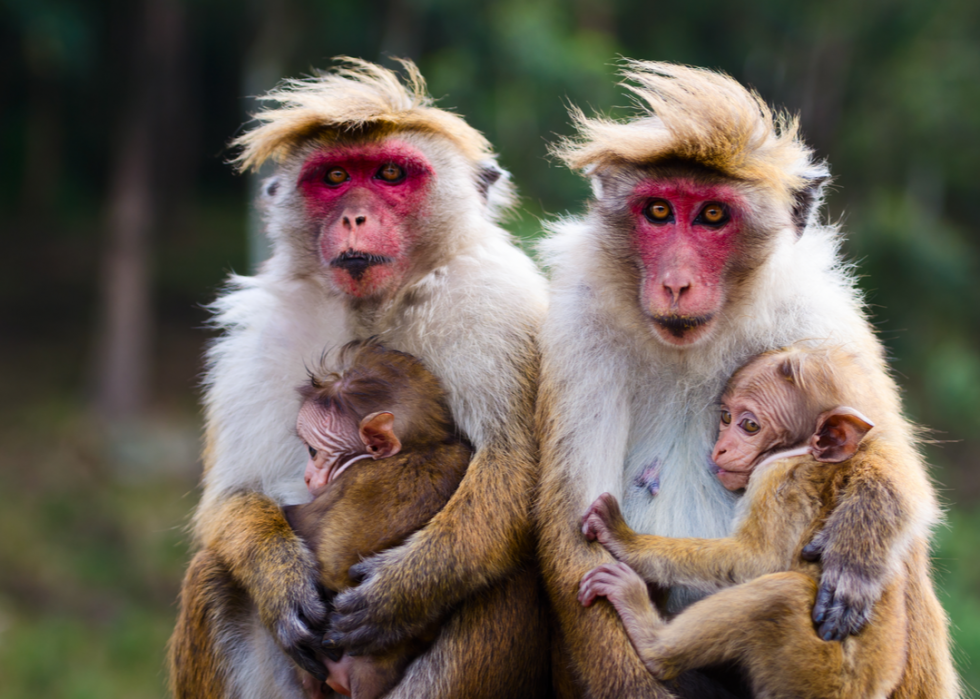 47 / 50
Iryna Rasko // Shutterstock
Red faced macaques
Pictured: A red faced macaque (Macaca fuscata) family with two babies.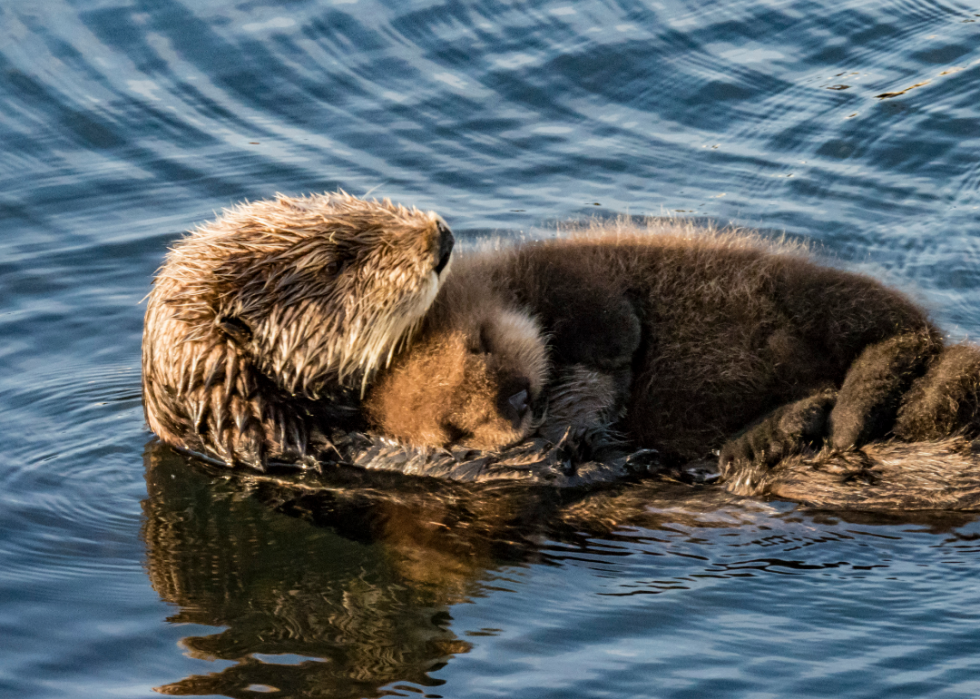 48 / 50
Sea otters
Pictured: Sea otter and pup.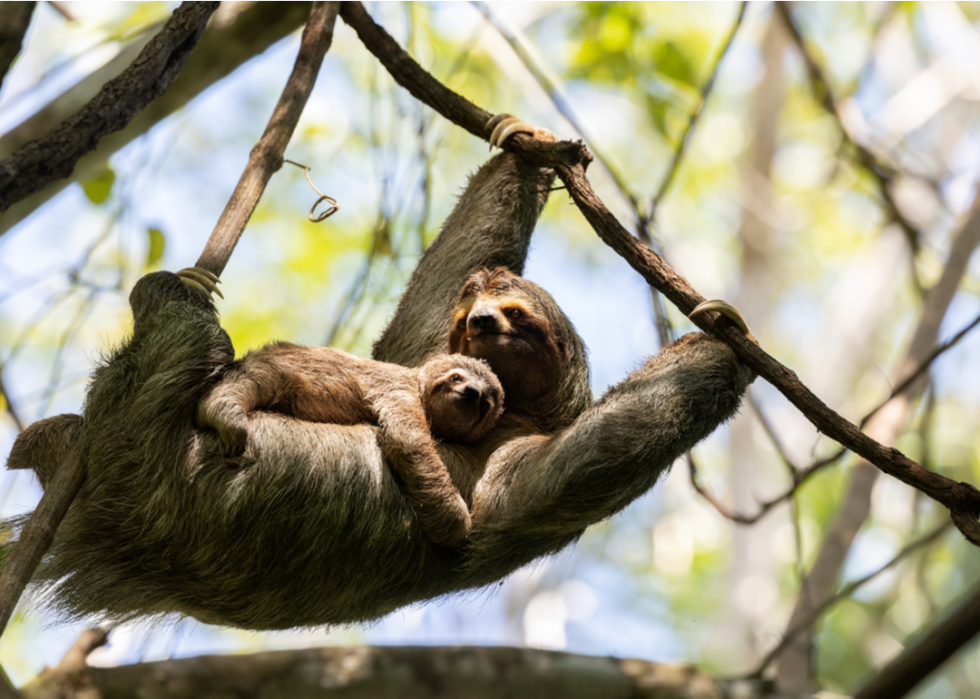 49 / 50
Sloths
Pictured: A female sloth with her cub hangs on a branch in the Costa Rican jungle.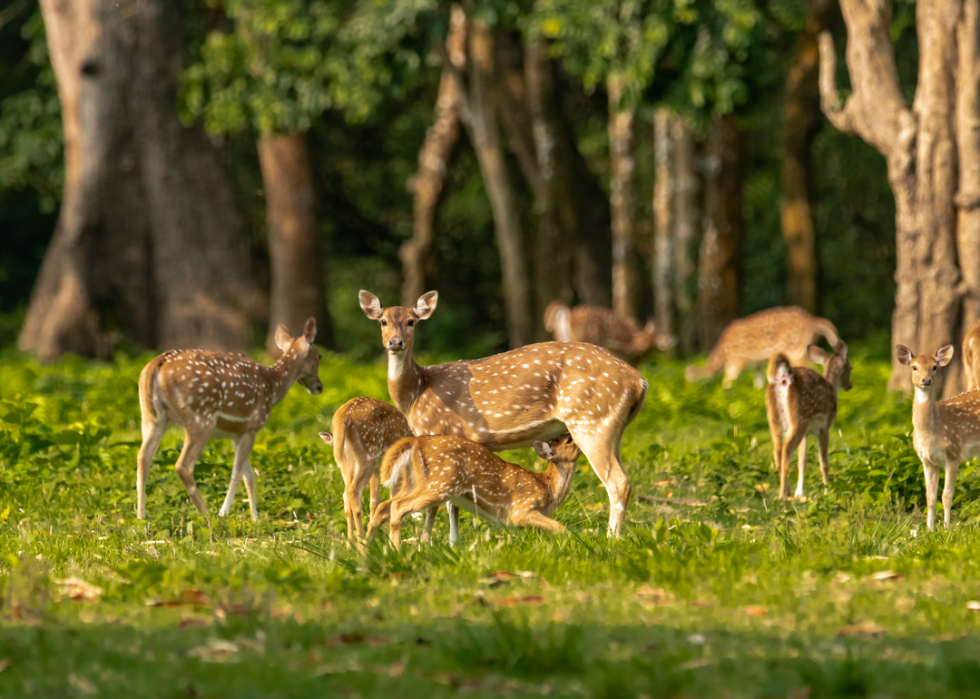 50 / 50
lozicshresthaphotography // Shutterstock