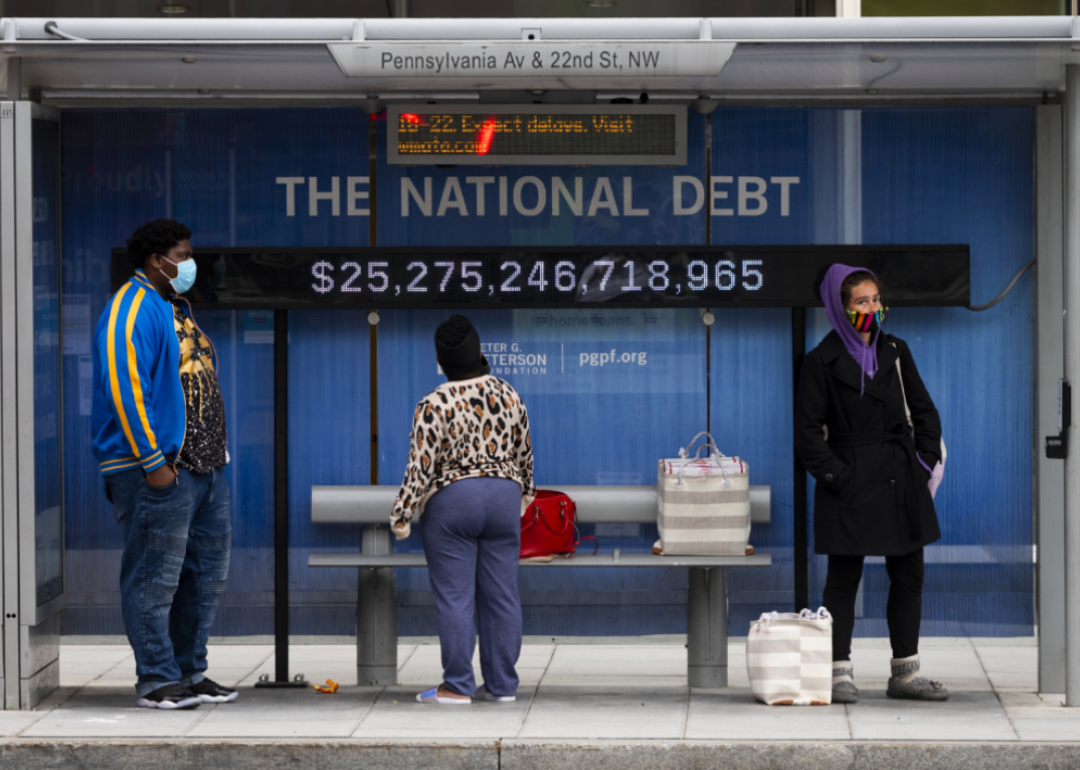 US budget deficit the year you were born
Bill Clark // Getty Images
US budget deficit the year you were born
Politicians discuss the national deficit and debt on a regular basis. It's important to know where these numbers fall, since they can help—or hinder—a president's hopes for reelection. The national debt can also illustrate where the country stands financially, often reflecting the spending that may have shifted to ongoing wars, the cutbacks when a new president takes office, or the overall financial health of the country's people.
In order to collect the U.S. budget deficit for every year since 1921, Stacker consulted multiple sources. Data from the Office of Management and Budget was used for fiscal years 1921 to 2015. For data from 2016 to 2019, reports from Monthly Treasury Statements were compiled by USAspending.gov. Given the uncertain circumstances caused by the COVID-19 pandemic, the 2020 deficit was sourced from a recent report by the Congressional Budget Office. U.S. debt data was obtained from the Treasury Department. GDP data was obtained from the Bureau of Economic Analysis (1929-2019) and "What Was the GDP Then?" study by Samuel H. Williamson (1920-1928).
Fans of history, politics, finance, and national events will enjoy this trip through U.S. history, as the roller coaster that is the budget deficit is explored. Uncover years of budget surplus, and the falls from grace that led the country into recessions—and depressions.
Follow along as the nation fights wars, explores space, and fights for civil rights. Be reminded of the moments you can never forget, the summer you wish you could remember, and the year that started it all for you.
Start reading at the beginning, or work your way back from 2020. Follow the money, and see where it leads you.
You may also like: States where you are most likely to hit a deer