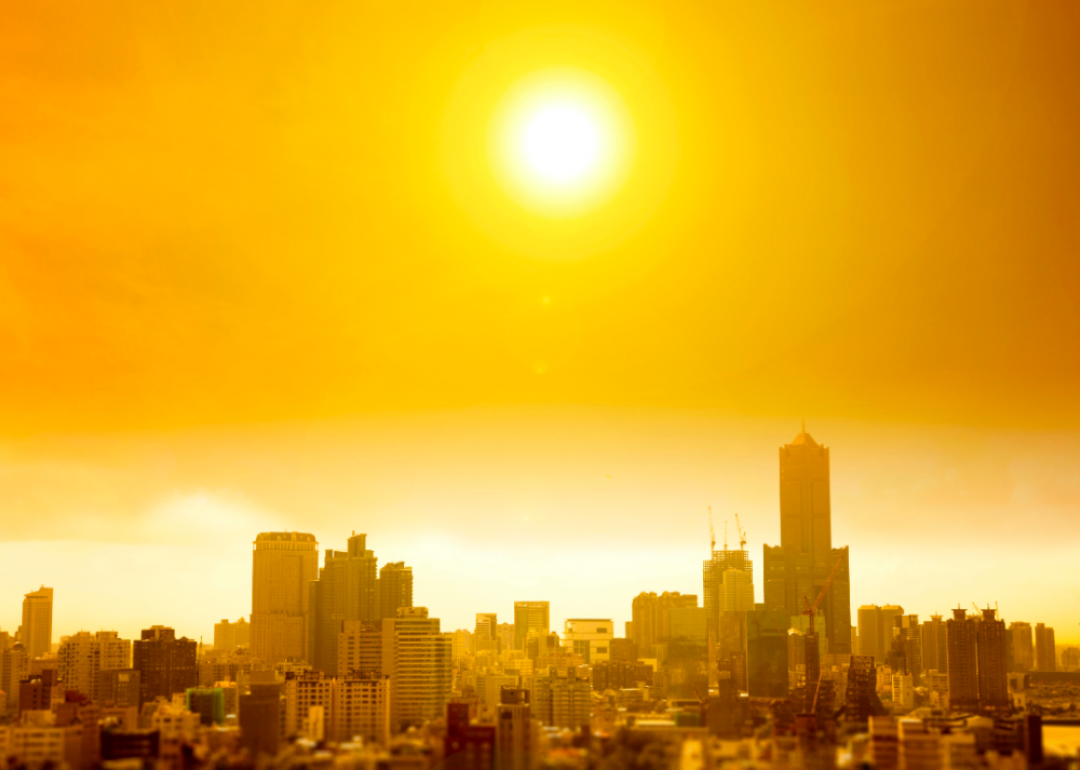 50 cities facing more extreme heat in 2020
50 cities facing more extreme heat in 2020
September 2020 was the planet's hottest month on record since 1880, according to NOAA's National Centers for Environmental Information. Extreme heat kills more people every year than all other serious weather events. Dangerously high temperatures can quickly overwhelm victims without much warning and can cause death or grave illness virtually anywhere in the country. Those who work outdoors are especially vulnerable, as are the elderly, the infirm, small children, and pets—especially those that are even briefly left in vehicles.
Extreme heat disrupts agriculture and puts enormous pressure on utilities and electrical grids. It makes fires much more likely both in the wild and in structures. The hottest days are also a heavy lift for municipalities, which are forced to open cooling centers, corral homeless populations, and put extra emergency responders on the streets.
There was a time when record-breaking heat was a big deal and when the hottest temperature records stood unchallenged for decades. Today, those records are commonly broken shortly after being set and then quickly broken again. Just as with hurricanes, droughts, and other dangerous weather, extreme heat events are becoming both more frequent and more severe as the effects of climate change become inescapable. Across the country, the hottest days are getting hotter, the coldest days are getting warmer, and summer is encroaching further and further into fall.
In order to find the cities facing more extreme heat in recent summers, Stacker analyzed data in a July 2020 report from Climate Central, a nonprofit climate communication organization. The report analyzed historical temperature data for 243 cities from NOAA's Applied Climate Information System over a study period from 1970 to 2019. To select the primary temperature threshold for each city, an "extremely hot day" is defined as the highest 5 degree Fahrenheit increment temperature that occurred at least four days every year during more than half of the years of the study period (1970-2019). Change in the number of "extreme heat" days is based on linear regression. When available, contextual summer weather data from 1970 to 2019 from the National Oceanic and Atmospheric Administration's Time Series database is provided.
You may also like: States with the most severe summer weather