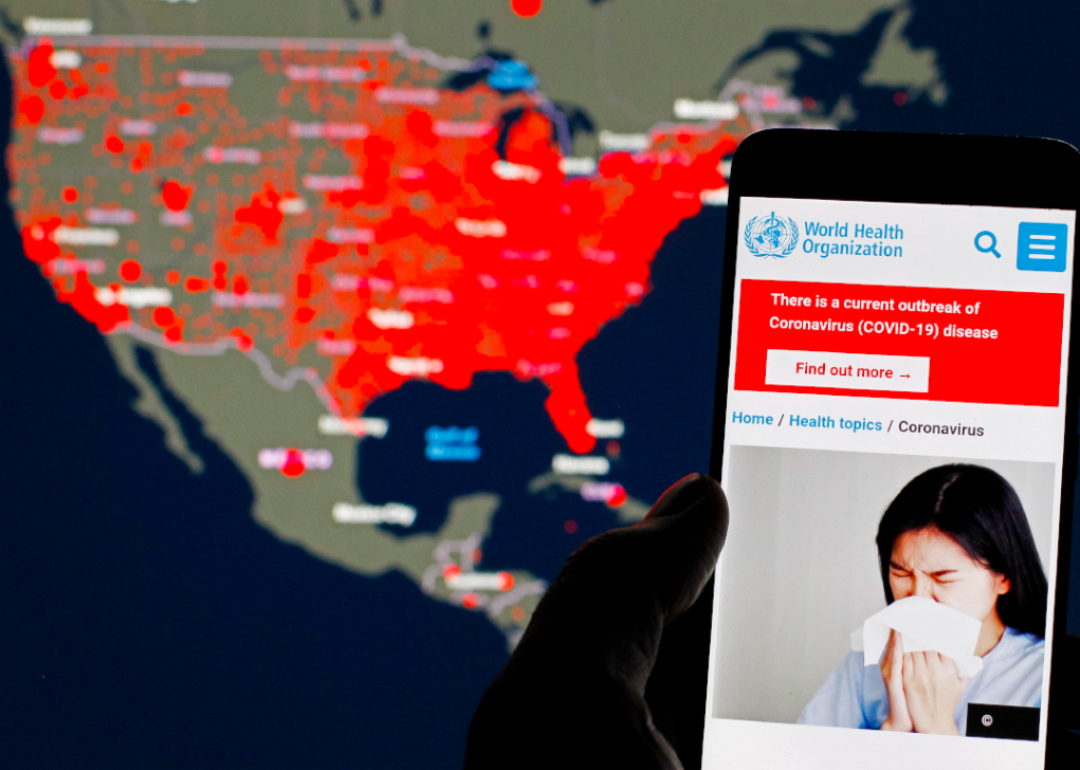 How to understand COVID-19 case counts, positivity rates, and other numbers
Pavlo Gonchar/SOPA Images/LightRocket via Getty Images
How to understand COVID-19 case counts, positivity rates, and other numbers
COVID-19 dashboards can serve as crucial resources for those following the pandemic. These dashboards pull statistics into one place and visualize the disease's impact over time. As fall starts, nine months into the COVID-19 pandemic, every state in the country and many major research institutions, news outlets, and volunteer efforts have developed pages devoted to tracking the outbreak. Some colleges, universities, and even school districts are getting in on the game.
The issue with COVID-19 dashboards is that they are inherently saturated with numbers. From case counts to death tolls, these statistics are arranged in a dizzying array of colorful tabs. It can be difficult to know where to click or what to read, much less how to take in all the data presented and understand how the pandemic is currently unfolding in your community. COVID-19 data have also become intensely political, as theorists on both sides of the aisle use numbers to advance their agenda rather than diving into what, exactly, the numbers mean.
Stacker consulted common COVID-19 sources such as the Centers for Disease Control and Prevention (CDC), the COVID Tracking Project, and the Council of State and Territorial Epidemiologists (CSTE) to compile a list of terms, principles, and data sources that can help you understand key COVID-19 numbers. Each slide provides context and information on where these numbers come from.
Read on to learn how to interpret your local COVID-19 dashboard and what data questions to ask at the next town meeting.
Editor's note: Betsy Ladyzhets is a volunteer with the COVID Tracking Project at The Atlantic, data from which was used for this piece.
You may also like: States with the populations most vulnerable to COVID-19