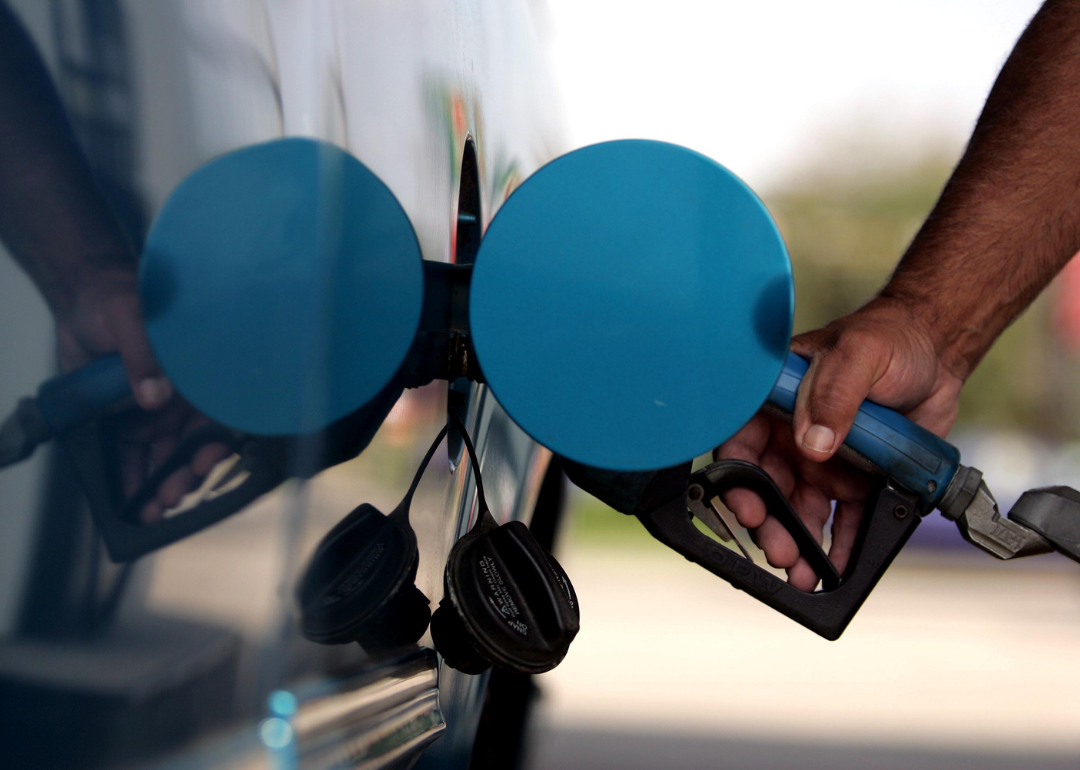 Cost of oil the year you were born
J.D. Pooley // Getty Images
Cost of oil the year you were born
The Industrial Revolution of the 1800s saw the rise of oil as the foremost energy source for powering the world's new machines. The United States dominated the world market by the turn of the 20th century, as major discoveries in Texas helped push outputs above 64 million barrels per year. Despite today's emissions standards and alternative fuel sources, the use of crude oil peaked at 101 million barrels per day worldwide in 2019.
To look deeper down the well of what major discoveries, technologies, and world events affected the price of oil the year you were born, Stacker sourced the price of oil since 1920 from the U.S. Energy Information Administration. Prices have been inflation-adjusted by CPI from the Bureau of Labor Statistics. Oil production data are from Our World in Data, while the data for two of the world's largest producers, Saudi Arabia and Venezuela, was available starting in 1965.
The United States has been among the top oil-producing nations since the advent of Pittsburgh's Kier Refinery and regained the top spot in 2017 for the first time since 1974. The U.S. became a net exporter of oil in 2019, ending a 70-year dependence on foreign oil.
Several factors go into determining the price of oil on the world stage. The balance between supply and demand is among the most important, with the Organization of Petroleum Exporting Countries' (OPEC) decision not to limit supply in late 2014 cutting the price of oil in half from its peak above $100 per barrel. Foreign policy has been another driver in the cost of oil, as poor diplomatic relations with Iran resulted in two gas crises in the 1970s and led to two wars in the 1990s and 2000s with Iraq.
Keep reading to find out more about the cost of oil the year you were born.
You may also like: Iconic images from economic recessions in U.S. history