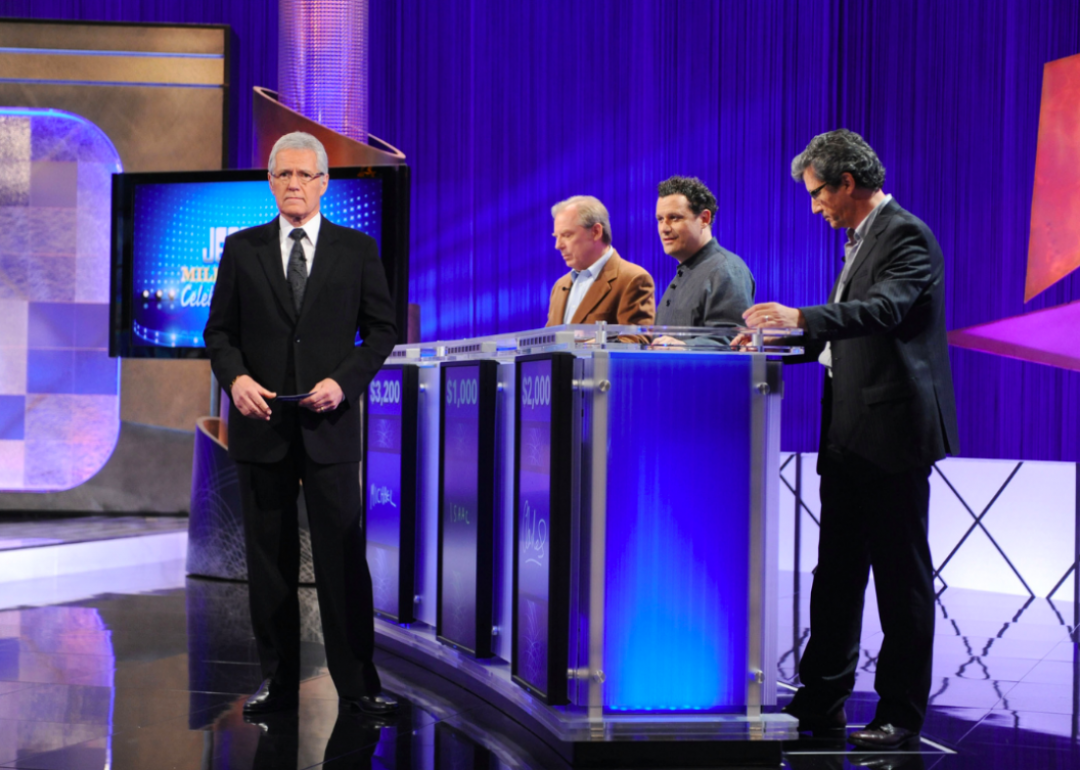 Can you solve these real 'Jeopardy!' clues about world history?
Amanda Edwards // Getty Images
Can you solve these real 'Jeopardy!' clues about world history?
The 37th season of "Jeopardy!" returns Sept. 14, but for those who can't wait until then, Stacker brings the goods. Whether you aim to be the next Ken Jennings (who will be appearing in the upcoming "Jeopardy!" season) or are just a play-at-home fan of the show that began in 1964 and was created by Merv Griffin, this quiz is sure to stump, entertain, and enlighten.
To fill your Alex Trebek and blue screen void, Stacker dug into past "Jeopardy!" questions, which are memorialized in the "Jeopardy!" Archive and constantly updated (through June 2020, when last season's tapings ended) to compile the following list of 25 "Jeopardy!" questions about world history. The first slide of each question contains the clue, category, value, and date the episode aired, followed by a slide containing the answer and details about the question.
As one of the most frequently used "Jeopardy!" categories, we made sure to include a wide range of topics. You may be an expert in United States military campaigns, but what about revolutions in Mexico? For folks well-versed in Chinese politics, are you equally studied in Korean history? We also go way farther back, to the time of the Huns and examine the queens, inventors, and theologians who shaped world history.
Click through to find out just how well you'd fare if World History came up as a category and you were a contestant on the show. Don't worry—knowledge of peripheral subjects such as the Olympics, literature, and geography come into play, too. Just be sure not to confuse your XYZs and OASs when trying to answer these questions (while minding your Ps and Qs if competing with friends). When you're done, be sure to check out some of Stacker's past quizzes based on "Jeopardy!" clues, and be on the lookout for similar quizzes to come in the near future.
You may also like: Counties with the highest rate of food insecure children