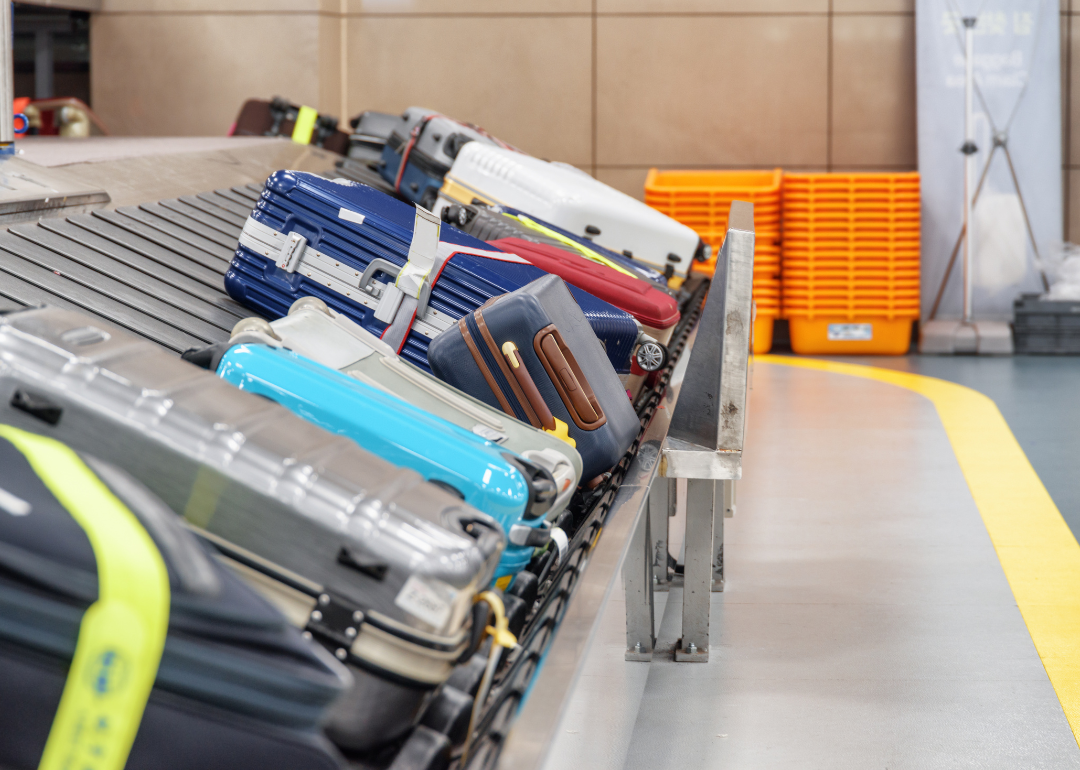 Stacker Studio
Airlines making the most from baggage fees
Airlines making the most from baggage fees
Remember the good old days when you could fly without having to pay to check (or carry-on) a bag? This was the norm before the Great Recession. Like many industries, airlines felt the strain of declining revenues and had to find clever ways to make extra money. Enter baggage fees.
Southwest Airlines is still a unicorn in the industry, staying true to offering low fares and two free checked bags no matter your status. As a result, their per-passenger baggage fee total in 2021 was a mere $0.48 (as a comparison, the 10th entry on this list comes in at $10.46 per passenger), which added up to $58 million in total fees.
Though it's a burden for travelers, airlines have been able to stay afloat because of baggage fees. In 2021, U.S. airlines made about $5.3 billion in baggage fees, a huge leap from $2.8 billion in 2020; however, the number is still down from 2019's $5.8 billion.
Bounce collected data from the U.S. Bureau of Transportation Statistics to determine which airlines make the most from baggage fees. They looked at data from 2021, the most recent full year available, and calculated the total fees per passenger serviced. The per-passenger figure includes passengers who did not pay for baggage fees, so the average may be lower than each airline charges per bag. Breeze Airways was excluded from the analysis as complete data was not available for 2021.
This story originally appeared on Bounce and was produced and distributed in partnership with Stacker Studio.